I'm a huge fan of airports. When I was 16, I would jump in my truck and drive to Jacksonville International Airport just to spend hours inside the terminal (pre-9/11) watching planes arrive and push back. So when I found out that there was a hotel in the Orlando International Airport and it aligned with my early flight out, I couldn't resist. This is my review of Hyatt Regency Orlando International Airport.
Booking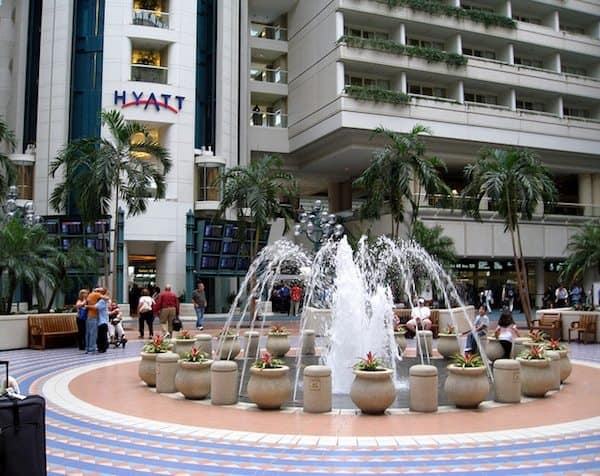 I've found myself lurking on the hotel website for years and finally I had an excuse to stay there. The rate online was $139, if you booked on the Hotel's app there was an additional 10% off (score!). The taxes weren't too terrible, right around $20.
As with any hotel, I recommend signing up for their loyalty program so you can save an extra 10% or get points (Not usually applicable when using a hotel app.) You never know what you can redeem them for down the road.
Arriving
My friend lives in Orlando so I left my car at his house and took an Uber to the airport, costing me $14. The check-in desk is located just above Terminal, accessible by the escalator. If you're driving to the airport, you can also park in the dedicated covered hotel parking garage located on parking level four for a reduced $12 per day.
Checking In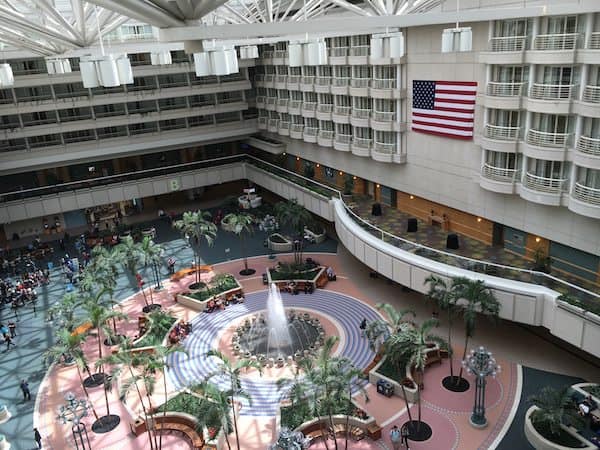 Checking in was easy. The guest services desk took my credit card and drivers license, a few taps on the keyboard and I was issued a room key. My room was floor six, room 6108. They put a $40 authorization hold on my credit card.
The Room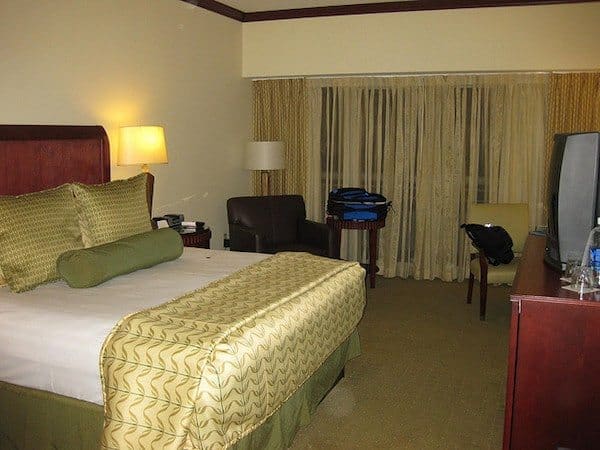 I had an atrium facing room that overlooked security checkpoint A. That would have been ideal if I was flying an airline in that terminal.
There were two double beds in the room, a nice work area with three plugs, and two USBs. There was one plug behind the nightstand that was hard to get to but it's workable if you need to plug your phone in by the bed. The bathroom was nice and large with fluffy towels.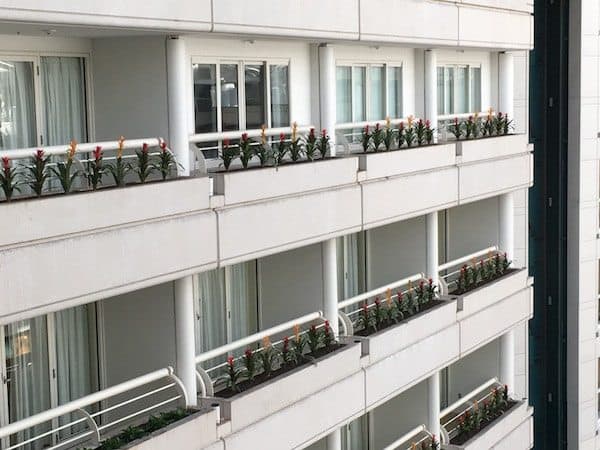 There was a 15′ balcony overlooking the atrium but there wasn't any furniture out there. If you wanted to hang out on your balcony you could easily drag your chair out there. Terminal A, where the hotel is located, is pretty quiet and not used by a lot of the airlines. After 9p you wouldn't think you were at a hotel inside the airport.
Hotel Amenties
Since this hotel is located inside the airport, you have access to all the dining options that the airport offers (Chick-fil-a, McDonalds, Moe's, Aunt Anne's, Panda Express, Chili's, Burger King, Chipotle, Cinnabon, and more).
There is a bar over looking the airport atrium, restaurant, onsite parking, plenty of lounge space to work, and meeting rooms.
Final Thoughts 
This hotel is prime if you're flying to an Alaska or European cruise. The simplicity of not having to get to the airport at the crack of dawn and just already being there takes most of the stress away. With that said, I need to catch my flight to Alaska!
photo: Flickr/Creative Commons
Pin this!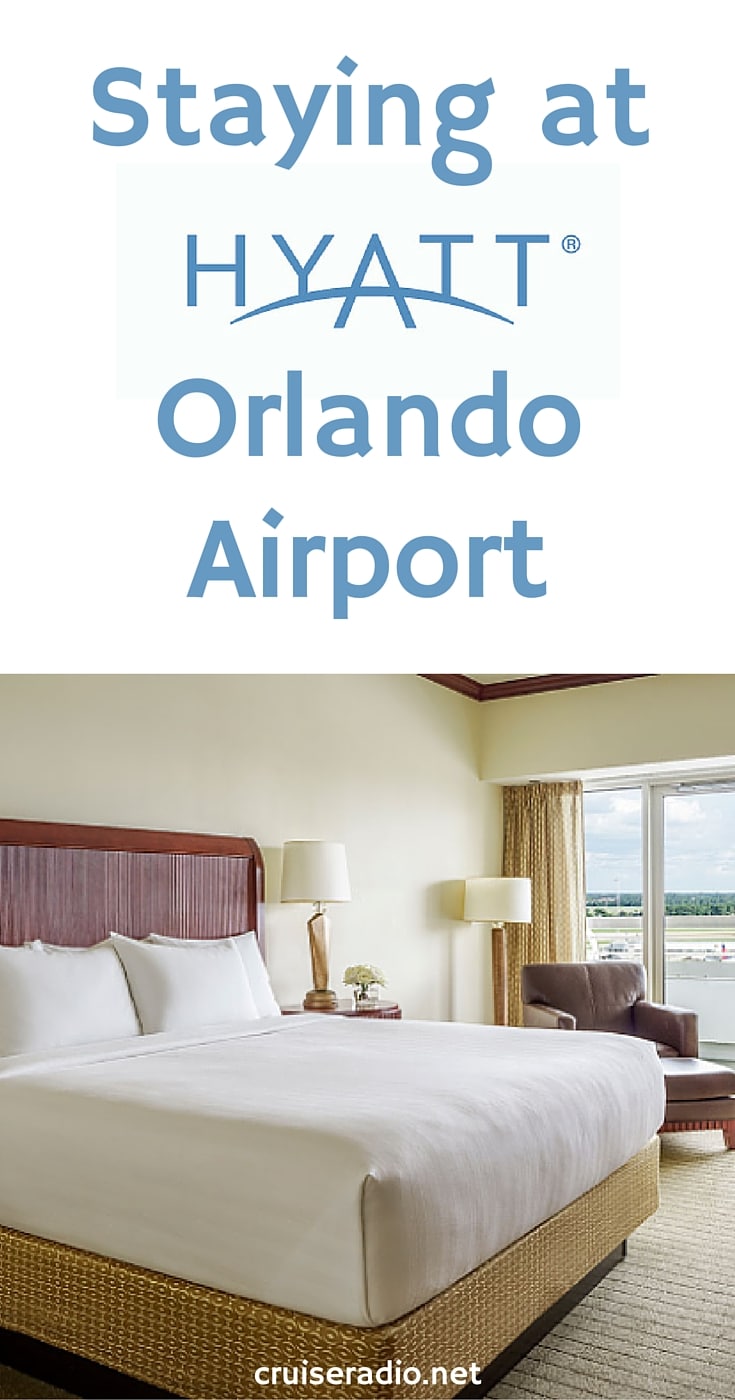 Featured photo courtesy of Hyatt Regency Orlando International Airport.