Silversea Cruises has announced a new collection of 25 voyages for its expedition vessel Silver Endeavour, formerly Crystal Endeavor with Crystal Cruises.
From May 2023 through March 2024, guests will journey to 116 of the world's most beautiful and remote cold-weather destinations across northern Europe, the Arctic, and Antarctica, including 24 maiden calls for Silversea.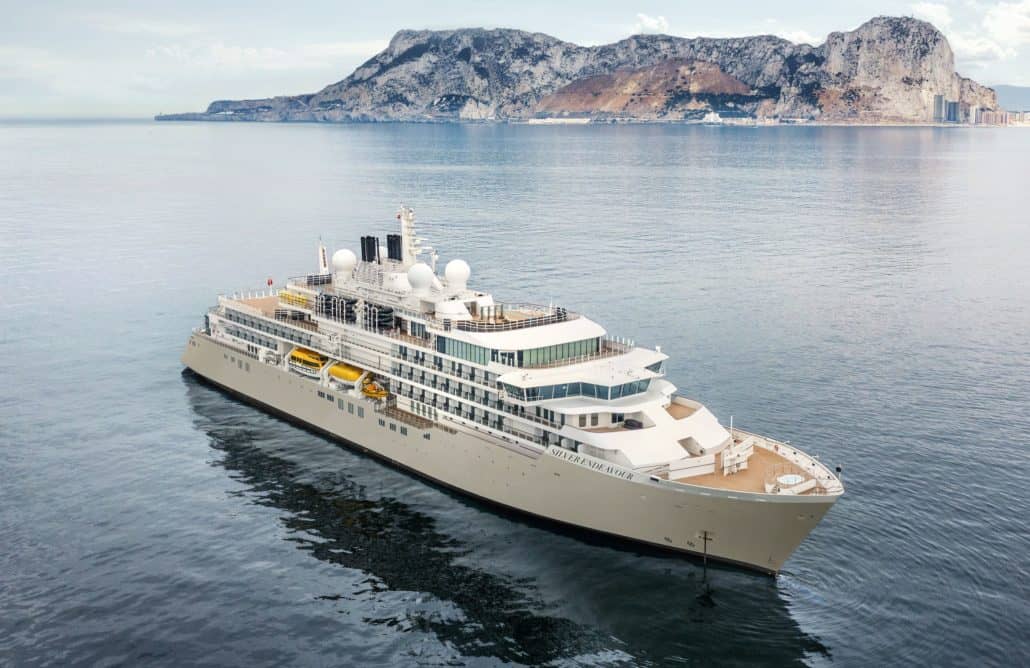 Itineraries will range from six to 18 days, and include calls to the rarely explored Canadian High Arctic including Hudson Bay, and Ellesmere Island.
The vessel will spend summer 2023 exploring the British Isles, Iceland, and the Arctic — including Greenland, Svalbard, and the Canadian Arctic. She will then head south, returning to Antarctica in winter 2023/2023 to visit the Antarctic Peninsula, South Georgia, and the Falkland Islands.
Highlights of the new sailings include:
Two Voyages to the British Isles and Iceland
Departing London on May 7, 2023, Silver Endeavour will undertake two British Isles and Iceland expeditions that are 13 and 14 days long. They'll include brand-new calls in destinations like Stranraer, Helensburgh, Loch Eynort (Uist Island), and Klasvik.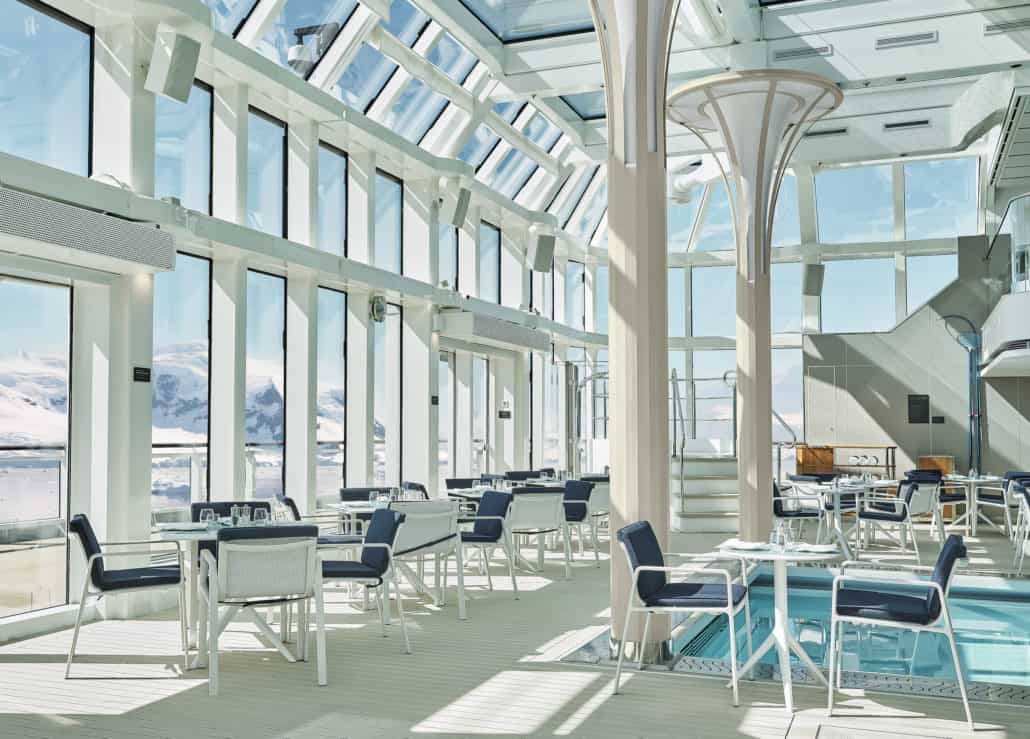 Nine Voyages to the Arctic and Greenland
The ship's inaugural season in the Arctic will feature two of Silversea's iconic 14-day Iceland and Svalbard expeditions, departing June 3 from Reykjavik and June 17 from Tromsø.
Silver Endeavour will offer three expeditions to south Greenland and Nunavut, Canada, exploring scenic regions in Skjoldungen, Evighedsfjord, Prince Christian Sound, and more.
On a voyage departing July 31, 2023, guests will explore western Greenland on a 10-day expedition, immersing in the culture and tradition of the Inuit and Greenlandic communities, and witnessing one of the world's fastest-moving glaciers at Ilulissat Icefjord—a UNESCO World Heritage Site.
MORE: Silversea Details 2024-2025 Cruise Schedule
On August 10, 2023, the vessel will sail from the hamlet of Mittimatalik (Pond Inlet) at the northern tip of Baffin Island in Nunavut, Canada, on a 10-day journey through the Canadian High Artic, exploring the seldom-seen shores of Ellesmere Island, Cape York, and Qaanaaq, among other cultural and natural treasures in the region. Departing from Pond Inlet, guests on this unique journey will enjoy enhanced onboard enrichments and programming.
Rounding out the summer season, Silver Endeavour will undertake a 16-day expedition through east Greenland from September 5, 2023, searching for the perfect conditions for guests to view the northern lights. They'll enjoy an extended three-day stay at Scoresby Sund, one of the world's largest fjord systems, and a visit to the rarely visited Northeast Greenland National Park.
Travelers will be able to combine five of Silver Endeavour's Arctic voyages to discover the best of the region over 82 days, beginning and ending in Reykjavik from July 1 to September 21, 2023.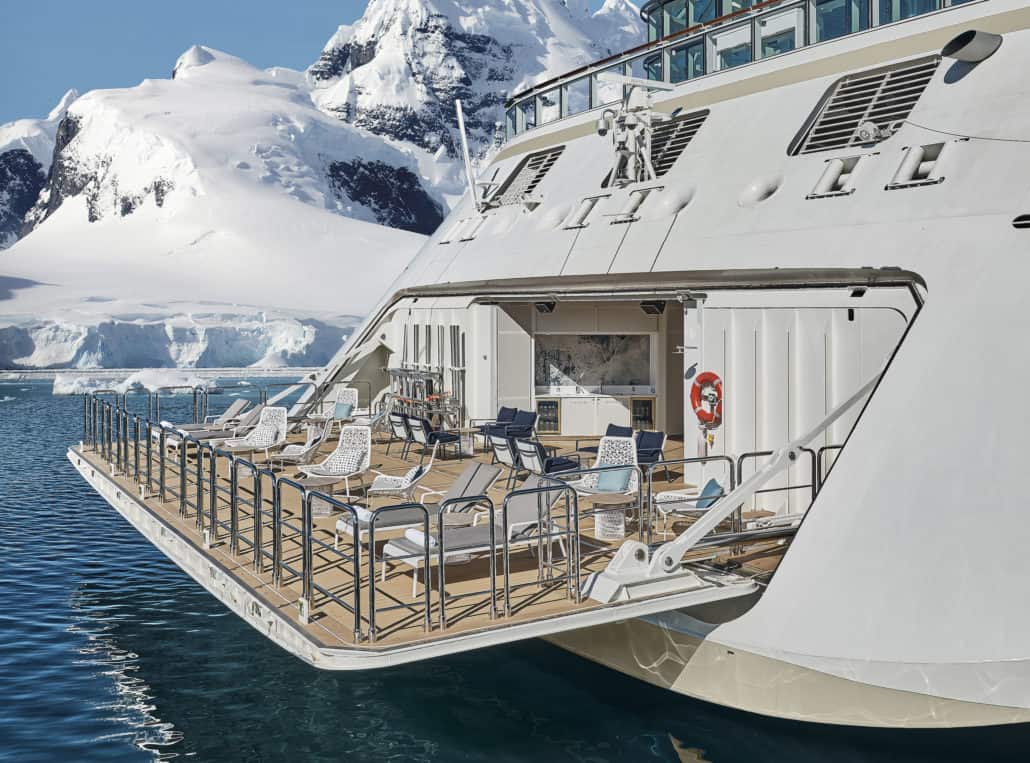 14 Voyages to Antarctica
During the winter 2023/2024 season, Silver Endeavour will offer nine of Silversea's popular six-day Antarctica Bridge fly-cruises. These trips allow guests to skip the Drake Passage, flying directly to King George Island in business-class comfort to embark the ship.
The vessel will also offer two departures of Silversea's 10-day Antarctic Peninsula expedition, with the objective of exploring the South Shetland Islands, the Antarctic Sound, and Cape Horn.
Enabled by its PC6 classification, Silver Endeavour will journey deeper into Antarctica with longer explorations, including an 18-day voyage to the Antarctic Peninsula, South Georgia, and the Falkland Islands. Departing October 31, 2023, this extended sailing will allow guests the chance to see the beauty of the peninsula along with the wildlife and natural history of South Georgia and the Falkland Islands.
In 2024, the ship will also offer two brand-new 15 and 16-day expeditions, departing January 28 and February 12, respectively, exploring the Antarctic Peninsula, the Falkland Islands, and South Georgia.
In addition to booking these voyages, shore excursion bookings for all published sailings are now open as well.
READ NEXT: Silversea Cruises Opens Winter 2022-2023 Bookings For Silver Endeavour