Silversea Cruises has announced its new 2024-2025 voyage collection, comprised of 341 new sailings to destinations in 120 countries between March 2024 and May 2025.
The expansive offering is the largest in Silversea's history, with more options thanks to a 56 percent increase in capacity in 2024 when compared to 2020.
Eleven of the line's ships will embark on these new sailings, with additional voyages on Silver Endeavour, formerly Crystal Cruises' Crystal Endeavor, to be announced soon.
The 2024-2025 voyages include the inaugural season of Silversea's second Nova-class ship, which will be called Silver Ray. The vessel is expected to debut in spring 2024.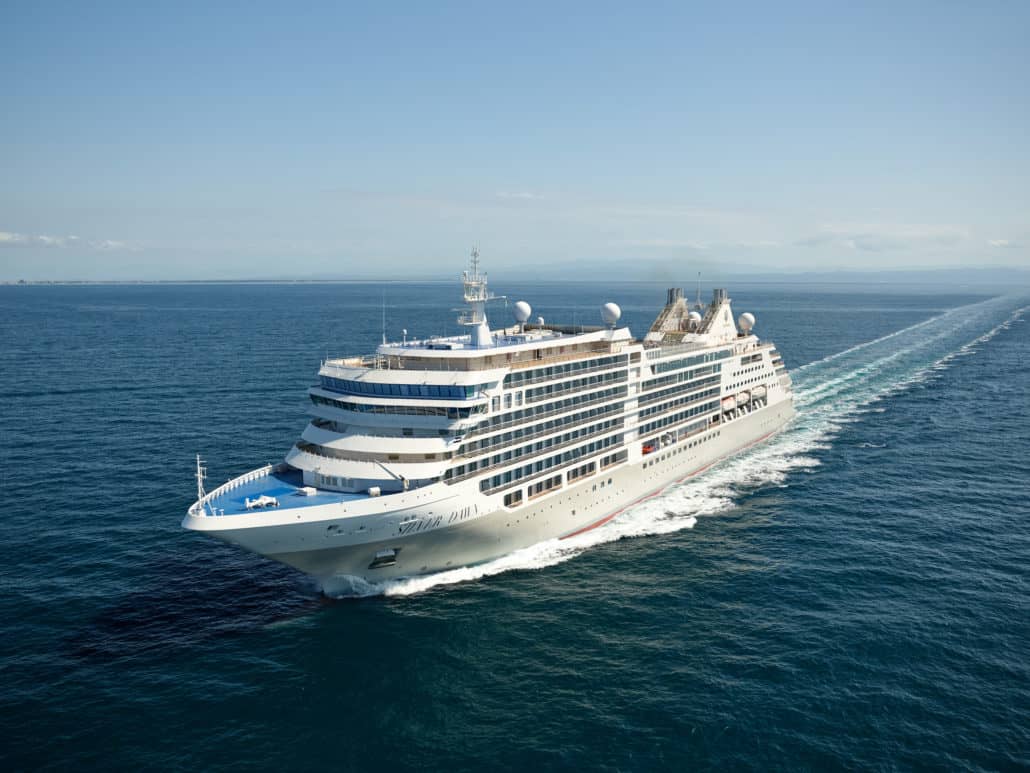 Highlights of the 2024-2025 voyages include:
Silver Ray's Inaugural Season
The sister ship to Silver Nova, Silver Ray will incorporate a trio of power sources that include a fuel cell system, battery technology, and dual fuel engines that will mainly use liquefied natural gas.
The vessel will begin her inaugural season in May 2024 in northern Europe and the Mediterranean, operating voyages that are seven to 12 days long.
In December 2024, Silver Ray will cross the Atlantic to Port Everglades to begin a season of Caribbean and Central America cruises. A circumnavigation of South America, an Amazon River cruise, and a return to Port Everglades will set the stage for a transatlantic crossing back to Europe in April 2025.
Africa and the Indian Ocean
Six ships will explore over 60 destinations in Africa and the Indian Ocean, with expedition options on Silver Cloud and Silver Wind, complemented by cruises on Silver Dawn, Muse, Whisper, and Spirit.
New South African expedition cruises will spotlight unique wildlife with game drives and water activities. A new 18-day Silver Cloud cruise in April 2024 will explore East Africa's Indian Ocean islands.
Six voyages that are 16 and 17 days long will transit the Suez Canal. Two of those in November 2024 will offer access to the Nabataean ruins of Hegra in northwest Saudi Arabia, a UNESCO World Heritage Site.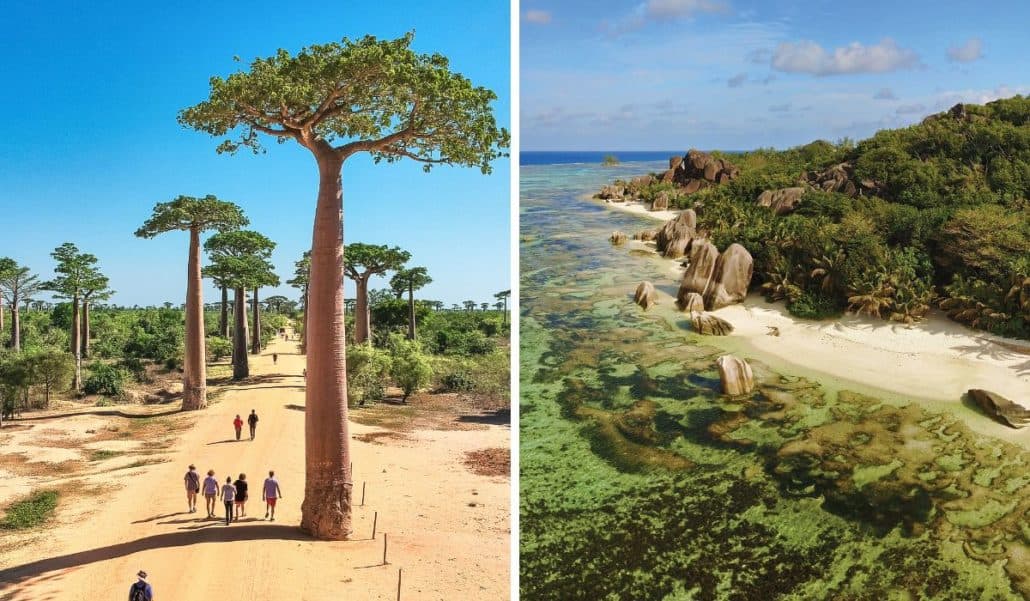 South Pacific Islands
Expedition ship Silver Cloud and ocean ships Silver Shadow and Silver Moon will operate in the South Pacific, allowing guests to visit the region's lagoons, coral reefs, forests, and waterfalls; visit local communities; and admire the flora and fauna.
Included among the 13 sailings are new programs spotlighting the islands of Hawaii and French Polynesia, including hidden gems like Fakarava.
Silver Cloud's expedition cruises will explore the shores of Melanesia, Micronesia, and Easter Island.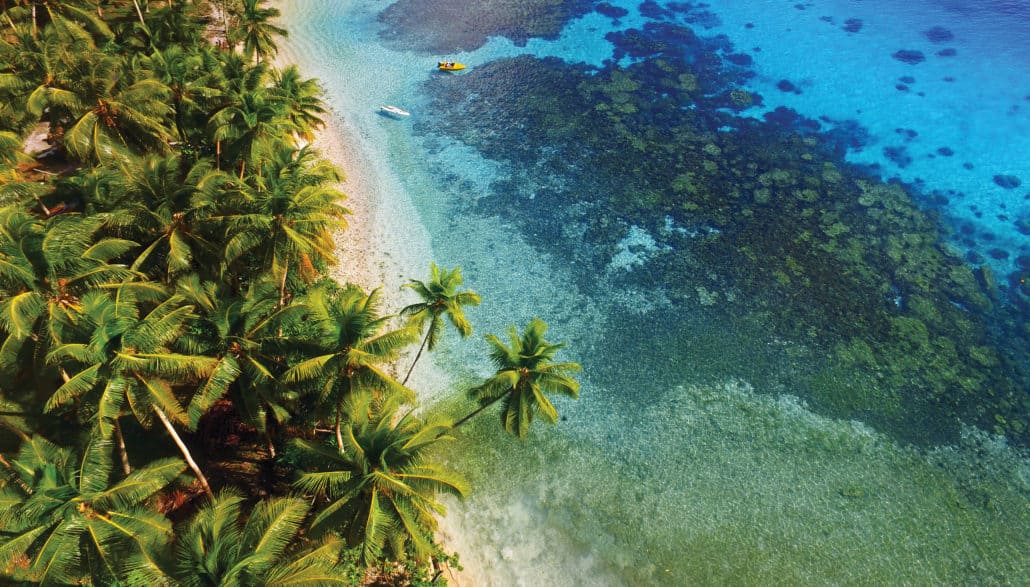 MORE: Princess Cruises Reveals 2023-24 Americas Season, Including New Departures to Hawaii
Northern Europe
Expedition ship Silver Wind, along with ocean ships Silver Spirit, Dawn, and Ray will journey to 105 destinations in northern Europe. Nine sailings will be devoted to the Norwegian fjords.
Silver Dawn will offer the chance to experience coastal Norway amid the colorful foliage of fall, and maybe even see the Northern Lights.
Silver Spirit will circumnavigate Iceland on three voyages in summer 2024.
A collection of Atlantic Coast cruises will include a September sailing aboard Silver Spirit that will spend 14 days exploring the region's towns, historic sites, and harvesting traditions.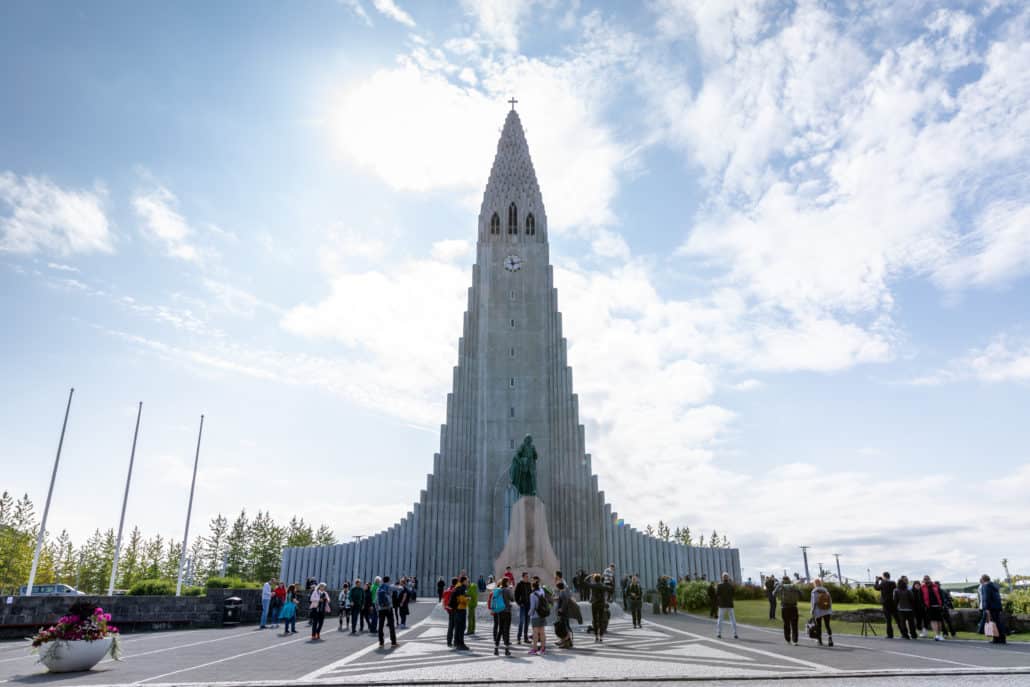 Mediterranean
Charming seaside villages, ancient archaeological treasures, and world-renowned cuisine will be the focus of an extended season in the Mediterranean, spanning from March to December 2024.
Ocean ships Silver Whisper, Spirit, Moon, Dawn, and Ray will call in 111 destinations in 20 countries. There are several iconic itineraries scheduled in the Greek Isles and Turkey, six cruises to the Holy Land, and — in September 2024 — a new voyage to the Balearic Islands on Silver Whisper, marking a return to Ibiza.
Guests traveling on Silver Whisper and Spirit in May will be able to experience the Monaco Grand Prix 2024 with exclusive events.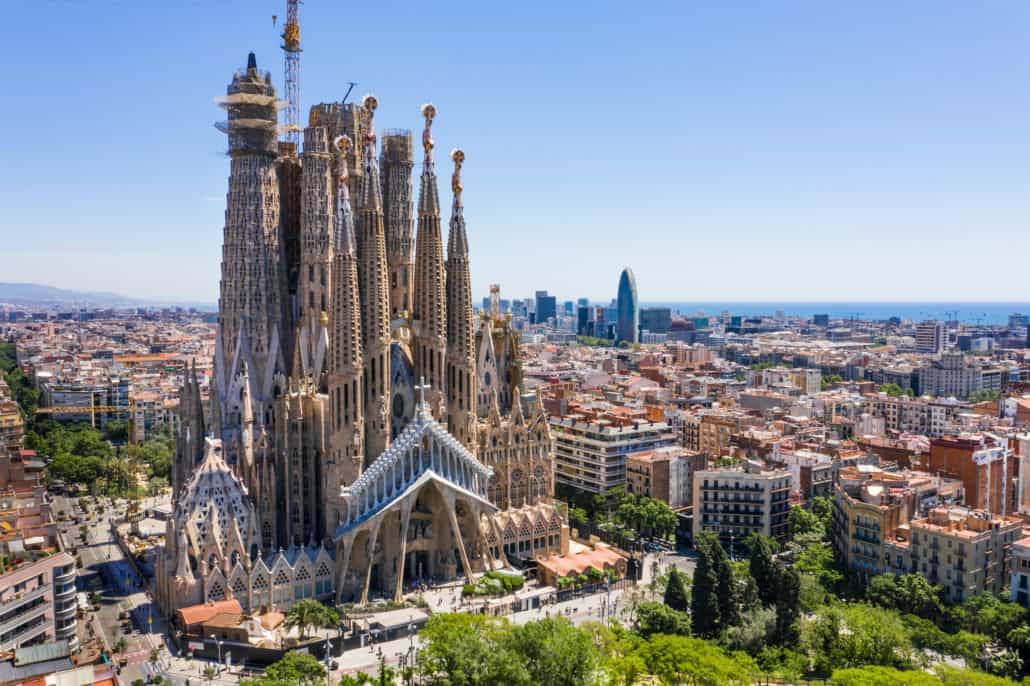 Alaska
Silver Muse and Nova will offer a variety of options in Alaska with 31 departures.
A series of seven-night cruises will showcase classic frontier towns like Ketchikan and Sitka, as well as Valdez — a gateway to the second largest tidewater glacier in North America, Columbia Glacier.
Several new extended 10 and 11 day voyages feature longer stays in Juneau.
Also highlighting the new Alaska program are Silver Muse's 14-day combination voyages, which link back-to-back seven day cruises.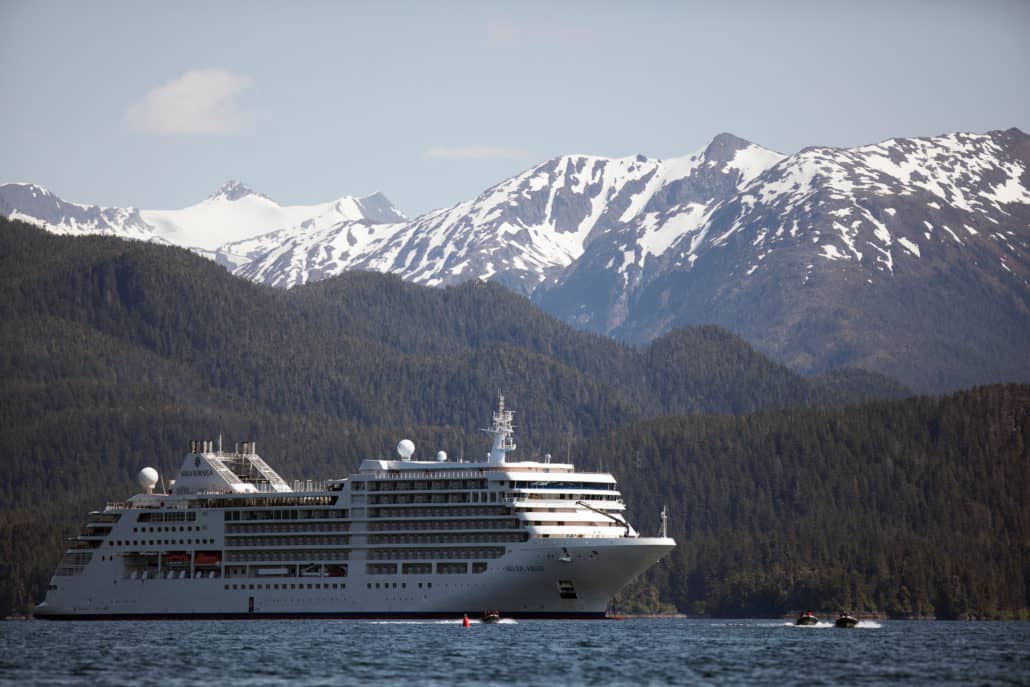 Canada and New England
Silversea's new summer program offers longer, 12 day itineraries in Canada and New England, designed to spotlight the region's summer festivals, colonial and maritime history, coastlines, and the mountains of Acadia National Park.
These itineraries on Silver Shadow include overnight calls in Québec or Boston, as well as an exploration of the rarely visited Îles de la Madeleine Archipelago or a visit to Saint John, New Brunswick, with its spectacular Reversing Falls.
In the fall, a series of 10 day voyages will focus on the area's most iconic cities, such as Halifax and Boston, while offering a chance to see the colorful fall foliage.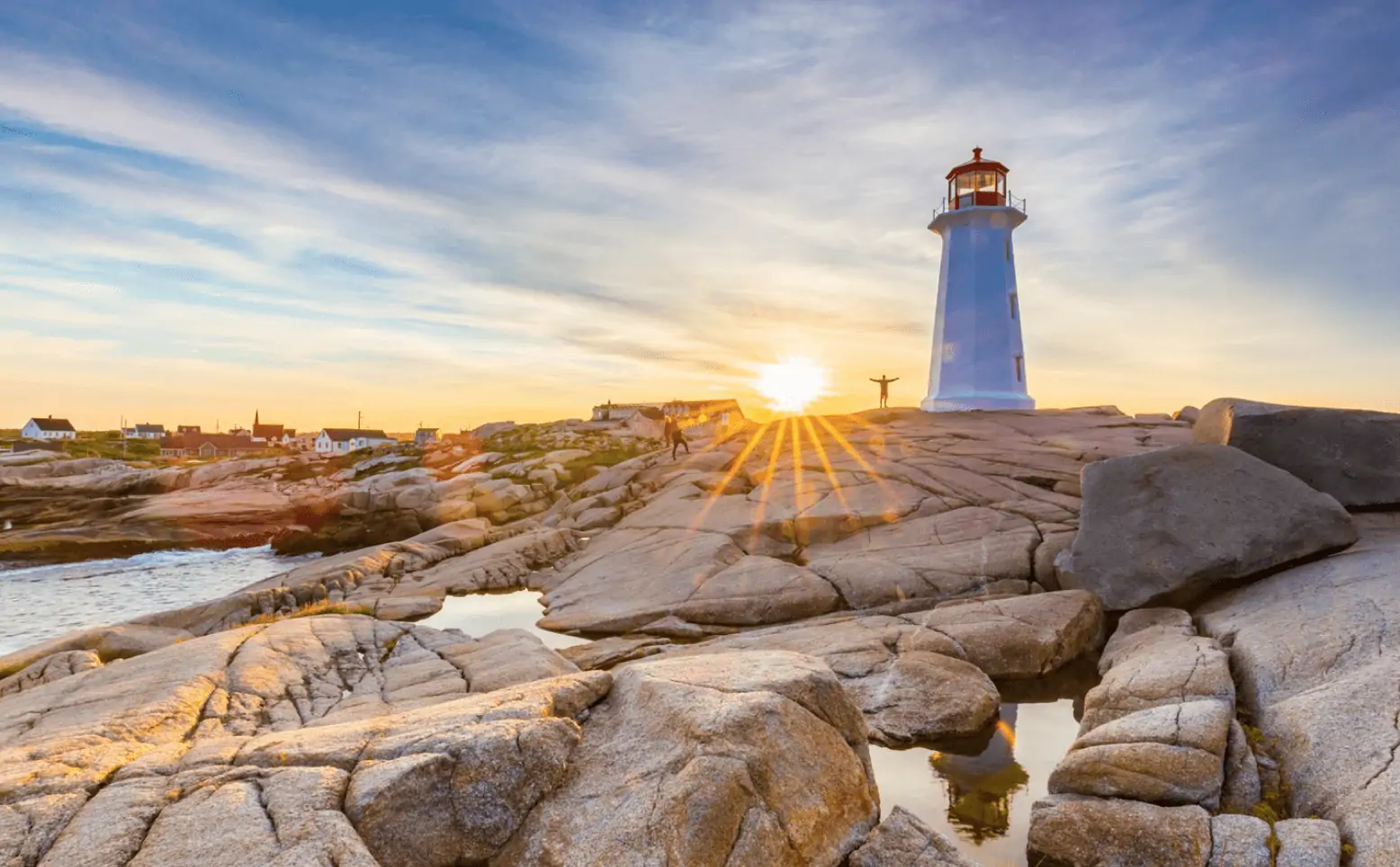 Arctic and Greenland
In summer 2024, Silver Wind will explore the Arctic and Greenland on eight expedition cruises.
Highlights include nine-day cruises that will visit the glaciers of Norway's Svalbard Archipelago and 12-day voyages that will also feature Iceland.
In-depth expeditions to Greenland and Arctic Canada offer the chance to experience Inuit culture and spot wildlife including walruses, polar bears, orcas, narwhals, and belugas.
Other highlights include a 24-day crossing of the Northwest Passage on Silver Wind and a new 18-day expedition spotlighting Alaska.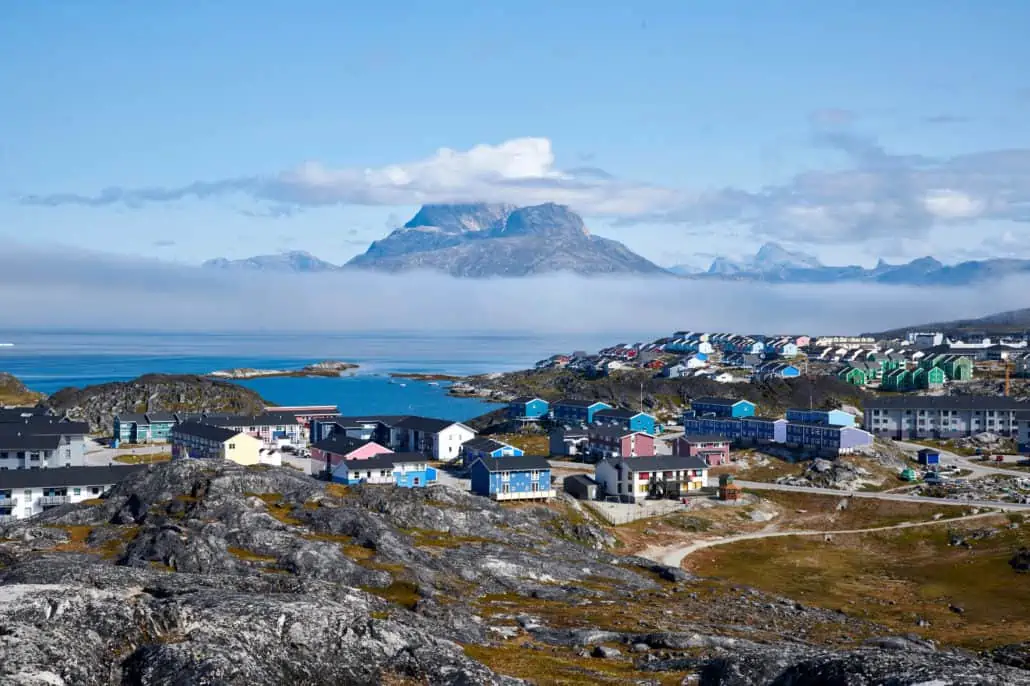 Antarctica
Both Silver Cloud and Silver Wind will unlock Antarctica's natural treasures on 21 expedition cruises, featuring an industry-high ratio of onboard expedition experts.
Six-day Antarctica Bridge options enable guests to skip the Drake Passage and fly straight to Antarctica to start their cruise.
Antarctic Peninsula voyages of 10 to 12 days offer the chance to cruise Cape Horn from the preferable gateway of Puerto Williams.
Longer voyages calling in South Georgia and the Falkland Islands afford opportunities to see orcas, sea lions, seals, and five different kinds of penguins.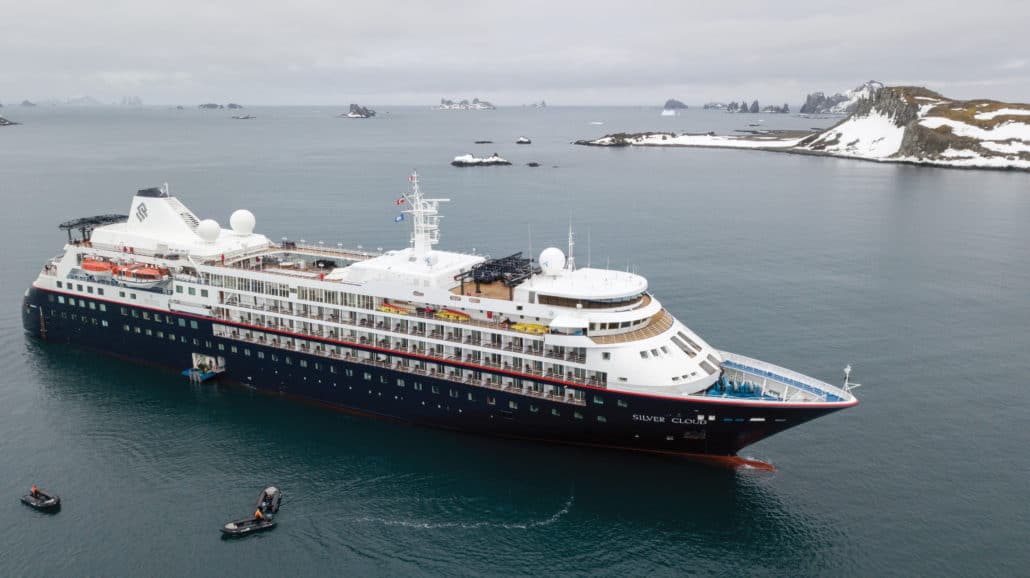 Australia and New Zealand
With 25 cruises scheduled on Silver Cloud, Muse, and Nova — including inaugural seasons for Silver Nova in Australia and Silver Cloud in The Kimberley region — 2024 promises Silversea's largest-ever program in Australia and New Zealand.
To mark her first season down under, Silver Nova will offer seven longer itineraries that explore the coasts of Australia, New Zealand, Melanesia, and Micronesia.
Shorter cruises on Silver Muse will focus on Australia and New Zealand.
The Kimberley's waterfalls, gorges, and thousands of years of Aboriginal history are all highlights of Silver Cloud's debut in the remote coastal region.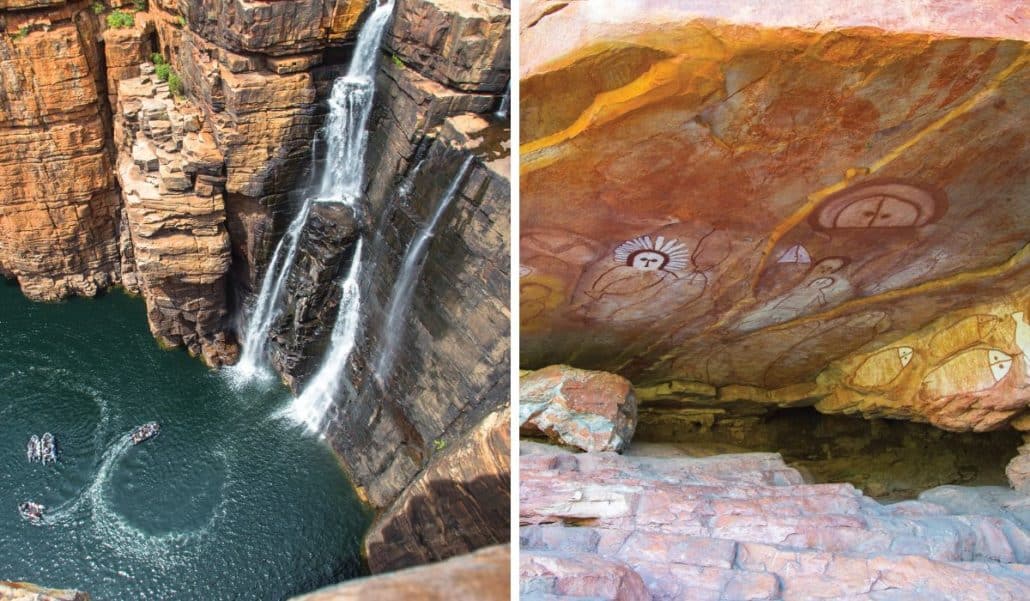 Other Deployment Highlights
Other noteworthy deployments include 27 voyages dedicated to Asia, 10 to South America, 18 to the Caribbean and Central America, and 52 expeditions on Silver Origin, which will take passengers closer to the natural wonders of the Galápagos Islands.
Bookings open today to all Venetian Society members, and will open to the general public on August 11, 2022. With the launch of the 2024-2025 schedule, for the first time guests will immediately be able to book their shore excursions on Silversea's website.
READ NEXT: Royal Caribbean, Celebrity Cruises Lift COVID-19 Testing on Sailings 5 Nights or Less