Cruise ships docked at the cruise port of Gulfport, Mississippi have been ordered to leave their berths by close of business Friday.
The news comes after Mississippi's governor issued a shelter-in-place that takes effect Friday at 5:00 p.m. and will last through April 20.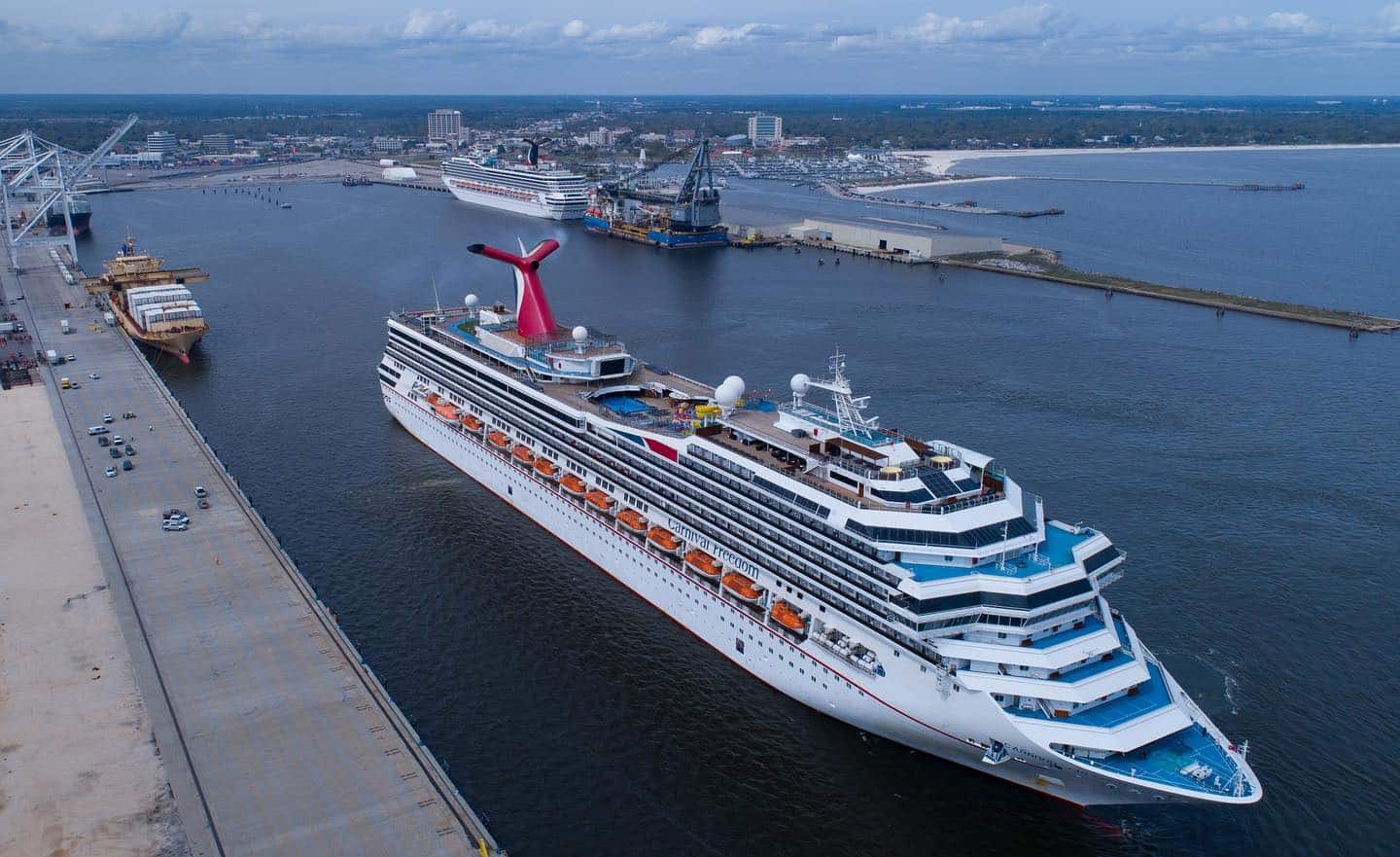 Jonathan Daniels, Port of Gulfport Executive Director and CEO said in a release, "In operating with the best interest of our community and customers, the Port Authority informed all cruise operators that vessels must depart the port due to the [rising] concern of coronavirus cases in Mississippi."
READ MORE: Where Carnival's Ship Will Go During Suspension
He went on to say, "We have been honored to assist Carnival and Royal Caribbean during this time of uncertainty and we thank them for the opportunity to show our capabilities. We understand that this decision puts our cruise partners in a difficult position, but we fully support the Governor and state health leaders in the decision to move the vessels from the port to ensure the health and safety of everyone involved, and to properly align with the stress on our healthcare resources and first responders."
Where The Ships Will Go
On March 13, the Port of Gulfport accepted three ships to wait out the voluntary suspension: Carnival Valor, Carnival Freedom, and Royal Caribbean's Majesty of the Seas.
As to where the ships will go, as of Friday morning, all four ships vacated the harbor and were out to sea.
According to Majesty's voyage plan, she is heading to Galveston, Texas. Carnival Freedom and Carnival Glory are both at anchorage just outside of Gulfport, Mississippi.
Royal Caribbean's new return to service date is May 11, while Carnival Cruise Line is scheduled to sail again on May 10.
Feature photo: Port of Gulfport/Facebook
Tour Carnival Freedom