One of Latin America's chicest destinations, Panama, offers a heady mix of old world colonial charm and idyllic paradise beaches interspersed with futuristic skyscrapers such as the world-renowned F&F Tower (El Tornillo). In other places, this clash of architecture, beach appeal, and rich culture might not work, but Panama successfully meshes these unique elements into a beautifully woven tapestry, making it one for the bucket list. The unique appeal of Panama means it is a hotspot destination for a wide range of holidaymakers, from high-end luxury travelers to budget backpackers. Located just 20 minutes from Tocumen International Airport in the San Miguelito district, Panama City is within easy reach of most international flight paths, which makes it the perfect stopover for anyone traveling to South America.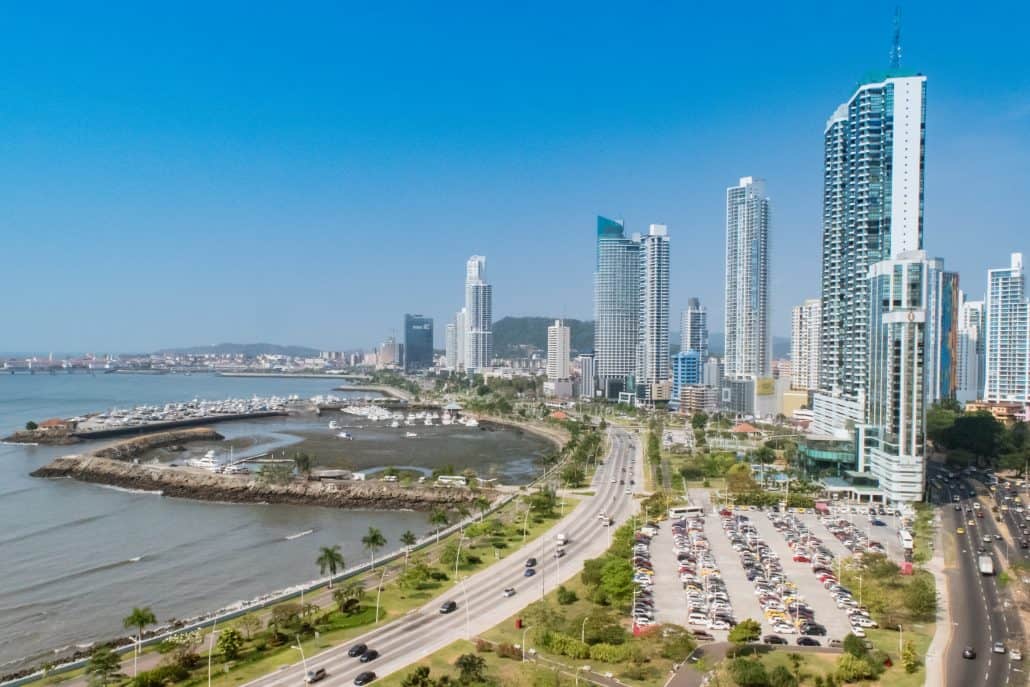 From lazing on the white sandy beaches to hiking in the stunning rainforest parks, there is something for everyone in Panama. I loved spending time in this gorgeous country, so I have put together a handy guide to cover what you need to know if you decide to visit.
First is safety. The safety levels in Panama vary widely across the country so it is very important to check safety alerts for your intended destinations before you go. While Panama might not be considered one of the world's safest places to visit, if you keep your wits about you and try to avoid any obvious tourist traps you should be ok.
When to Go
Though it is possible to visit at any time of the year, it's worth knowing that Panama runs on just two seasons, the dry season, which runs from mid-December to mid-March, and the wet season, which runs from mid-March to mid-December.
Most of Panama's tourist activity happens during the dry season due to the lack of rain, however, the wet season holds its own distinctive appeal. Prices are cheaper, accommodation is more widely available, and Panama glitters and brims with lush vegetation. Whichever time you decide to visit, be aware that sometimes the wet/dry seasons can get mixed up so be sure to take a few jumpers and jackets in case the weather turns.
What to Budget
Although the official currency of Panama is the Balboa, one Balboa equals one US Dollar, and US Dollars have circulated as legal tender for over 100 years.
While it is certainly possible to stick to a small budget when traveling in Panama, be warned that costs can spiral without you even realizing. If you are a backpacker on a budget, this can be a daunting prospect, although it all depends on how strict you are with your daily allowances.
It is also possible to find hostel dorms for between $11-$13 USD per night, local restaurants and food stalls for around $4 USD per meal, and cheap beer for between $0.50 to $1 USD during happy hour. However, be aware that taxis will often try to take advantage of tourists, so stick to public transport to keep a handle on your finances.
Where to Stay
Since Panama offers everything from a bustling metropolis skyline to quiet sandy beaches, it's a good idea to think about what you want out of your holiday before you start to book your accommodations.
Staying in the city will cost more, but the views, nightlife, restaurants, shopping, and landmarks are worth it. If you're planning on spending a few days in the city, you can expect to pay upwards of $120 USD to stay anywhere with Balboa Avenue, Marbella, or San Francisco in its address. These destinations are perfectly located to the area's best attractions and are worth every cent, while the areas of El Cangrejo and Casco Antiguo are great for tighter budgets.
If you would rather head to the beach, there are a wide range of options available depending on your finances. Bocas del Toro is a hugely popular destination for holidaymakers seeking the tranquil side of Panama, while Bastimentos Island boasts beautifully idyllic beaches. If mountains are more your thing, however, Cerro Punta and Boquete are both regularly overlooked treats in Panama's highlands.
Where to Eat
Not surprisingly, Panama City has some of the best restaurants in the country. Effortlessly blending Afro-Caribbean, Latin American, and European cultures, the culinary delights offered in Panama are enough to tempt any palate. Some of the highlights include:
Restaurante El Trapiche – For typical Panamanian cuisine, this is the place to go. El Trapiche turns local produce into a range of mouth-watering dishes.
Mercado de Mariscos Restaurant – Paradise for fans of seafood, this is the city's fish market where over 70 stalls sell the freshest fish and seafood delicacies.
Las Clementinas – Perfectly fusing international and local dishes while serving them in an enchanting lush garden with indigenous plants, this is a culinary experience not to be missed.
Las Tinajas – A wonderfully authentic Panamanian restaurant that offers seafood, tropical fruits, tortillas, and fabulous entertainment.
What to Do
Head to the beach. Panama is home to a wonderful array of white sandy beaches, such as Las Tablas, Boca del Drago, Puerto Armuelles, and the stunning Azuero Sunset Coast. Much of the coastline features the typical palm trees and crystal clear waters, so you will be safe whichever you choose.
Visit rainforest national parks. Just under 30% of Panamanian land is protected by wildlife reserves, national parks, and reserves that protect over 1,000 species of birds and 230 mammals. Soberania National Park is not far from Panama City and offers some of the country's most stunning rainforests.
Hit the town. It's no secret that Panamanians love a good party, which means the nightlife in the city is outstanding. Head to Casco Viejo's historic sector for underground bars, microbreweries, and rooftop parties.
Cruise the Panama Canal. A trip to Panama wouldn't be complete without a cruise down the famous Panama Canal. Take a trip from the Amador Causeway through the Miraflores and under the Centennial Bridge. You won't regret it!