By Special Guest Contributor Kabir Bageria, Cruise Director
I started working on a cruise ship because I absolutely loved cruising. The idea of unpacking once and being able to see multiple destinations, all while being aboard a 5-star luxury hotel and making a profit, sounded like sheer perfection! And honestly, it is for most people. Because I had a lot of experience as a guest, becoming a crew member took some getting used to. Like any job, it comes with its own set of issues, as well as amazing benefits. Having done 30 cruises (and counting), there were so many things that I learned about cruise ships from being on the inside. Here is just some of what I've learned!
1. The food can be interesting.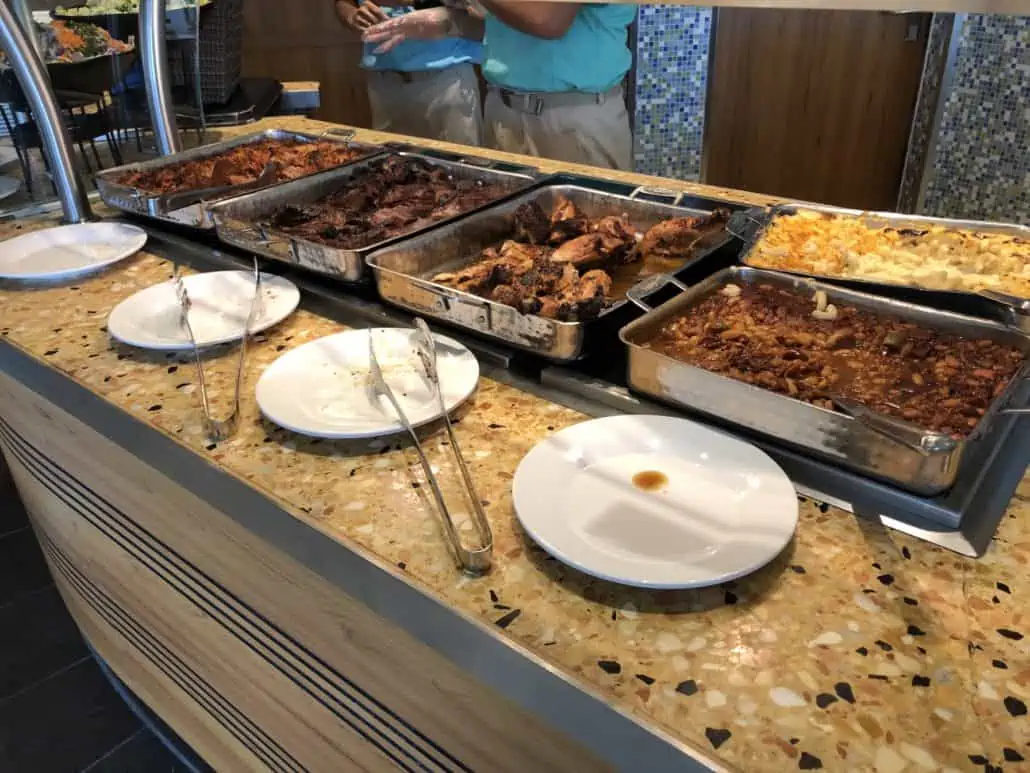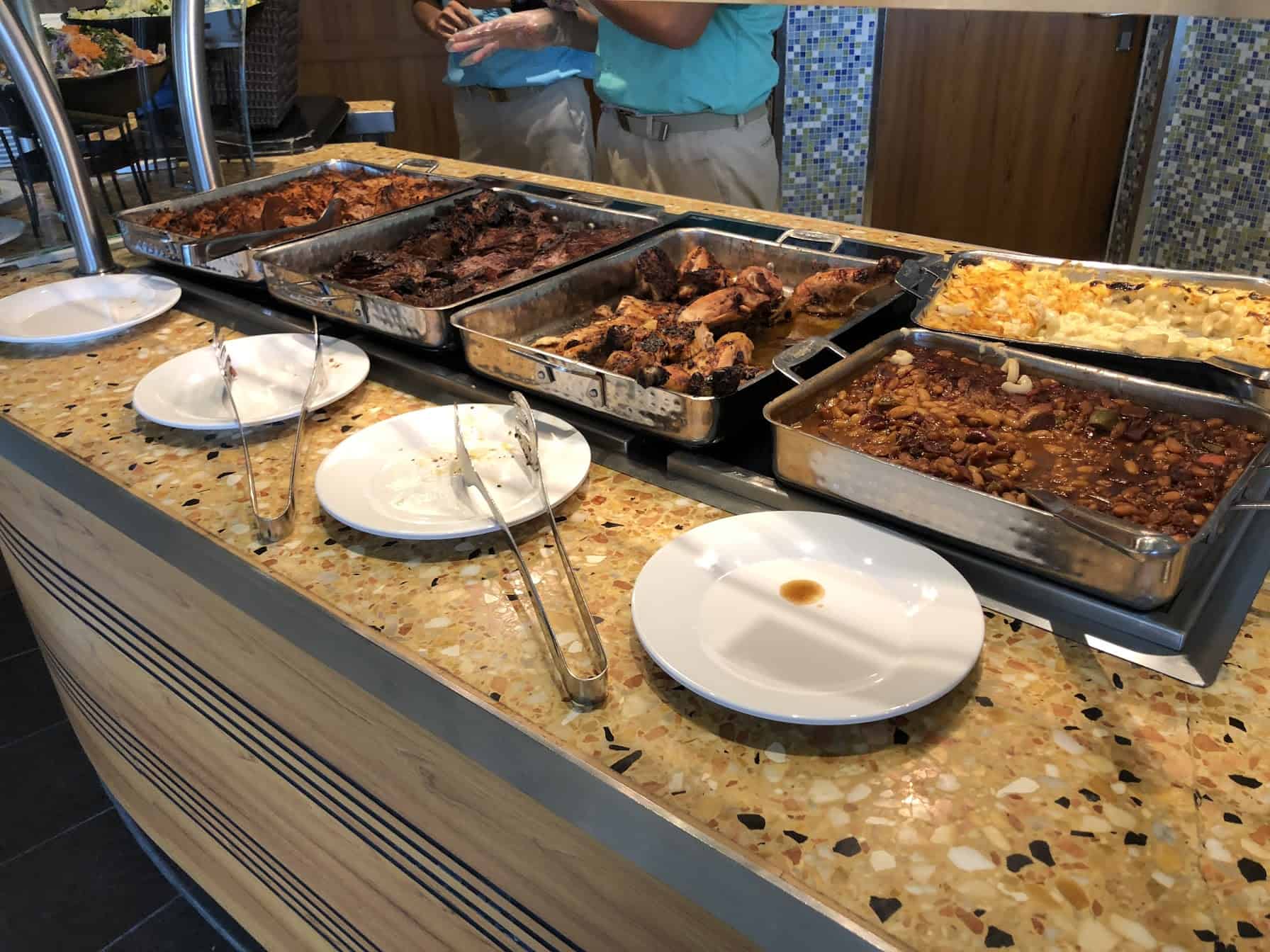 Back in the early days of cruising, ships divided their crew dining areas depending on rank. On most cruise ships made in the early 2000's or before, crew can generally find there are 3 main places to eat; Crew Mess (housekeeping, food and beverage, laundry), Staff Mess (entertainment, guest services, mid-level officers), and the Captain's Dining Room (Senior officers; Chief Engineer, Cruise Director, Hotel Director, Guest Relations Manager, etc.). The food varies from soup, rice and chicken, to having a chef on standby for the Captain's Dining Room who is ready to cook anything from scratch. But, regardless of rank, all of the crew are well-fed! Some even have access to guest dining rooms, specialty restaurants and the buffet.
2. Crew cabins aren't all created equal.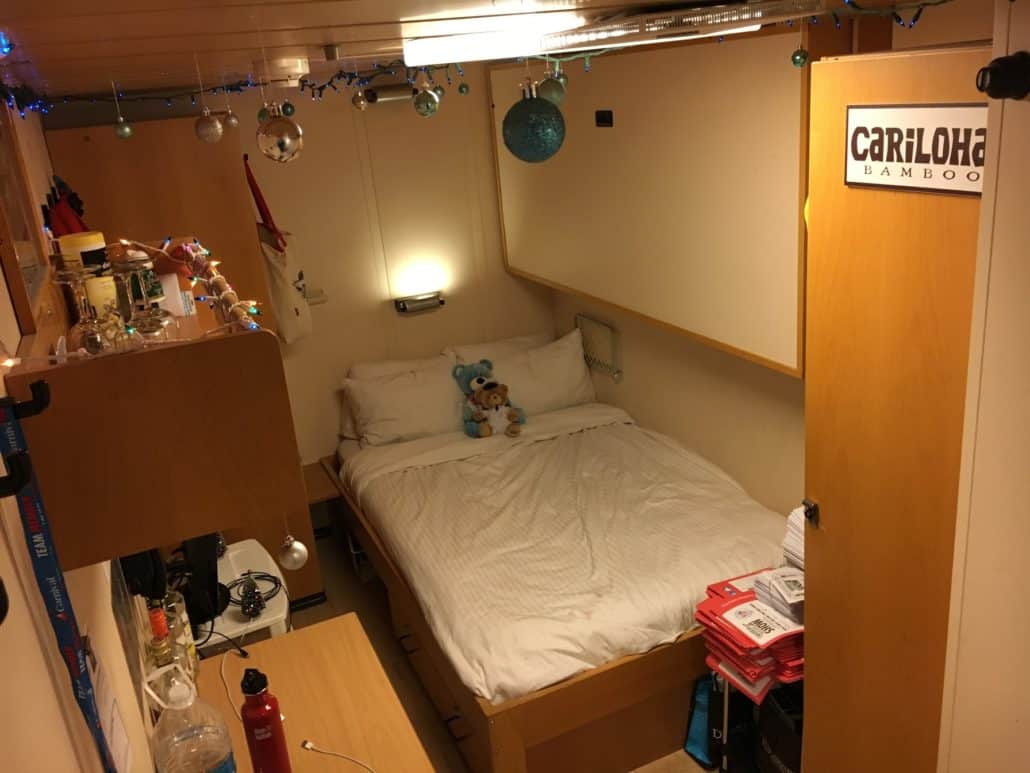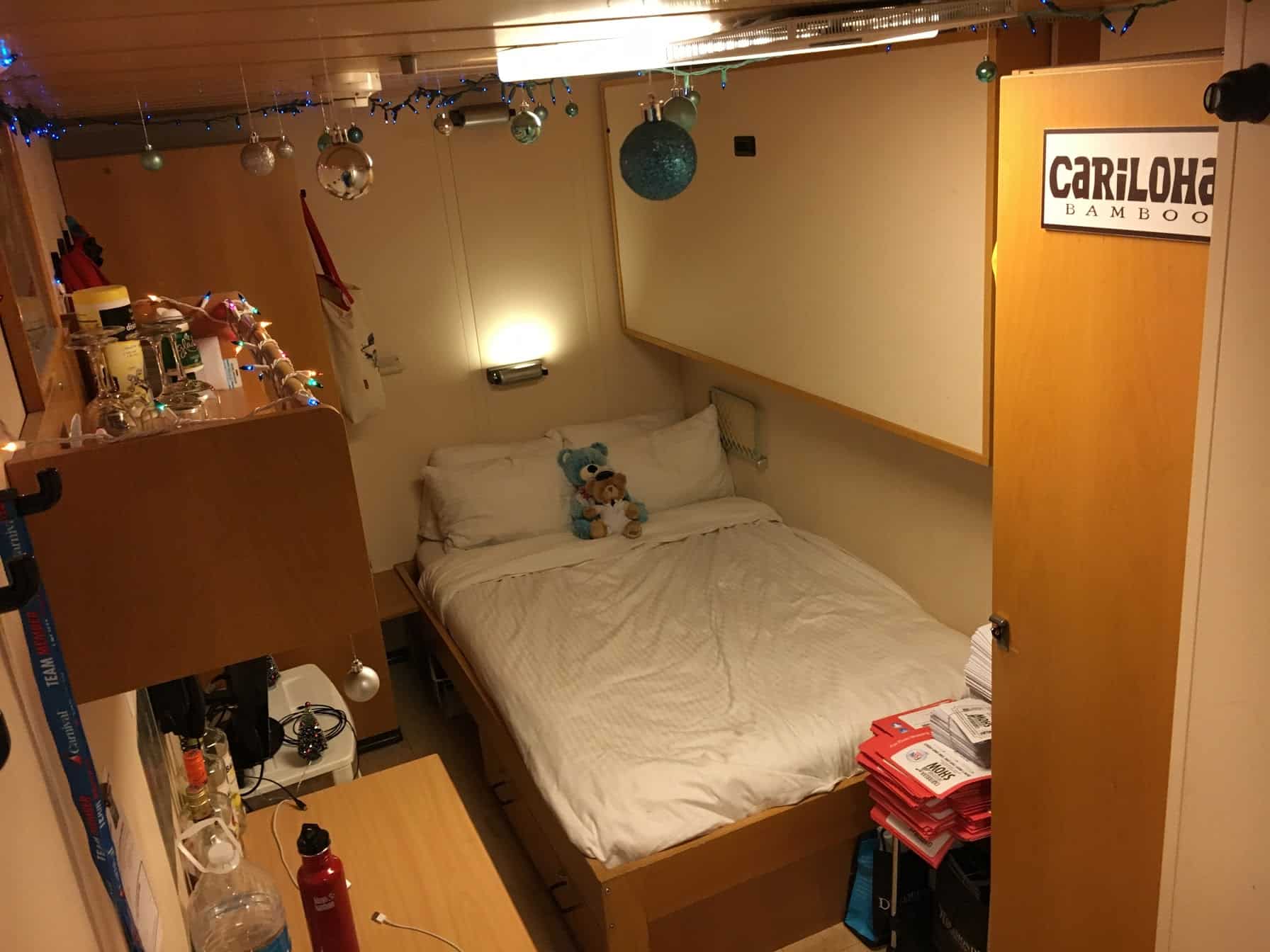 Depending on rank, crew cabins can have up to 2 people sharing a room all the way up to large suites for senior officers. The captain's suite can be 1-2 bedrooms and even have a balcony, while most other senior officer suites are only slightly smaller. As a crew member moves up the ranks, the size of their cabin grows.
3. Safety is no joke.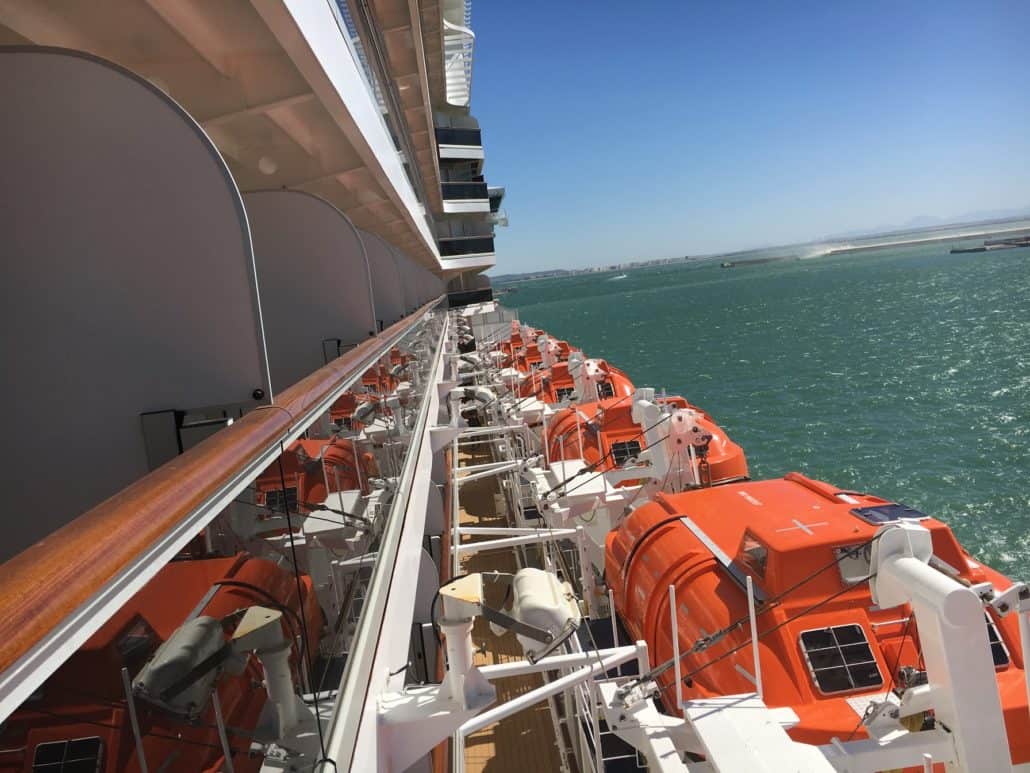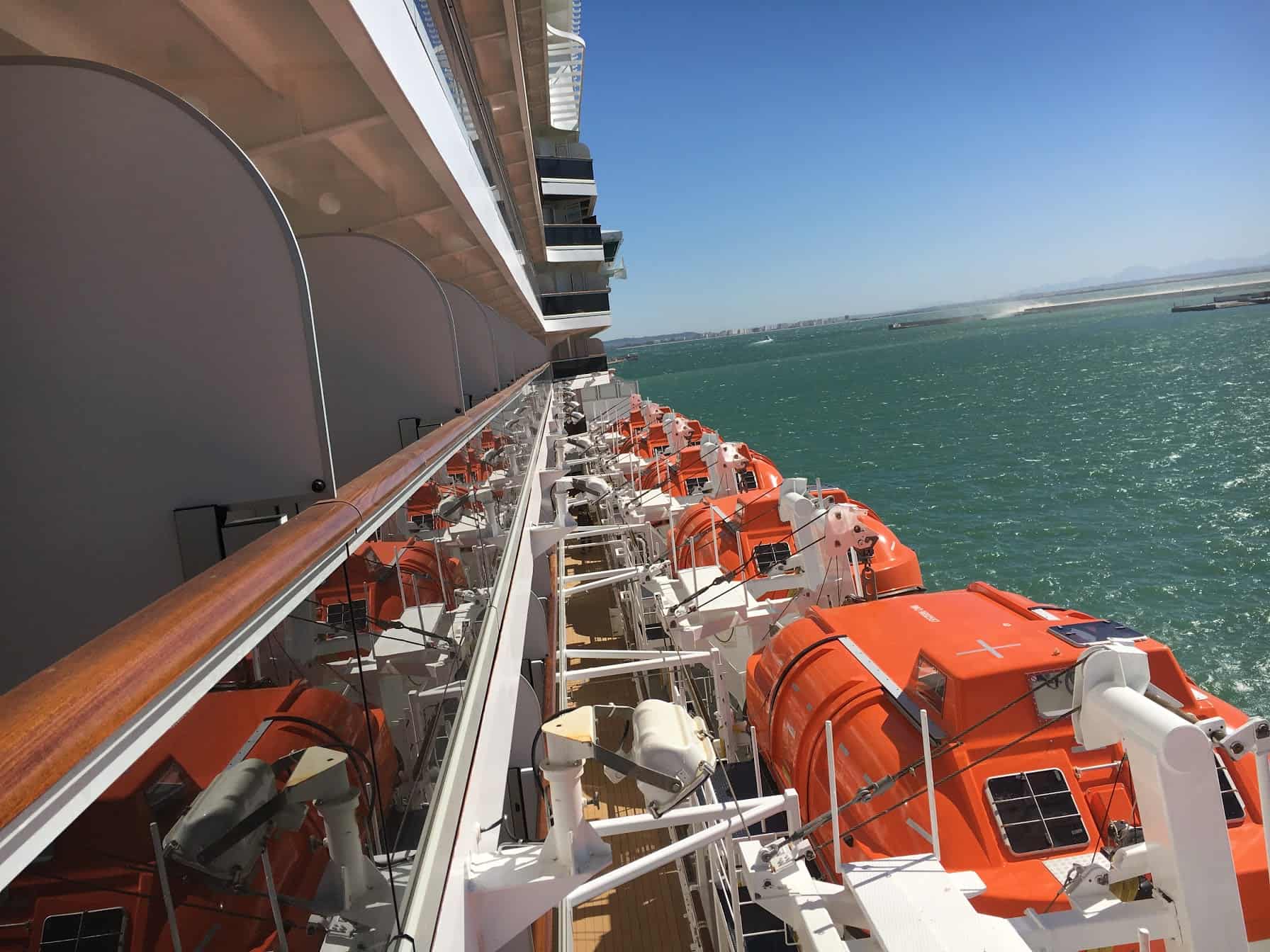 If you've cruised at all, you know that everyone has to participate in the Guest Emergency (or Muster) Drill prior to the beginning of every voyage. Crew also have to do their own drills every week according to maritime law. The safety program on cruise ships is managed by the Safety Officer, who is  usually 3rd in command  of the ship, and next in line to become Staff Captain. Every single crew member has a duty to perform should an emergency situation arise, from the Cruise Director on the bridge with the Captain, to your Cabin Steward, who is responsible for evacuating your hallway and helping passengers board the lifeboats. Crew are highly trained in battling fire, water and even a bomb threat.
4. The crew are educated

.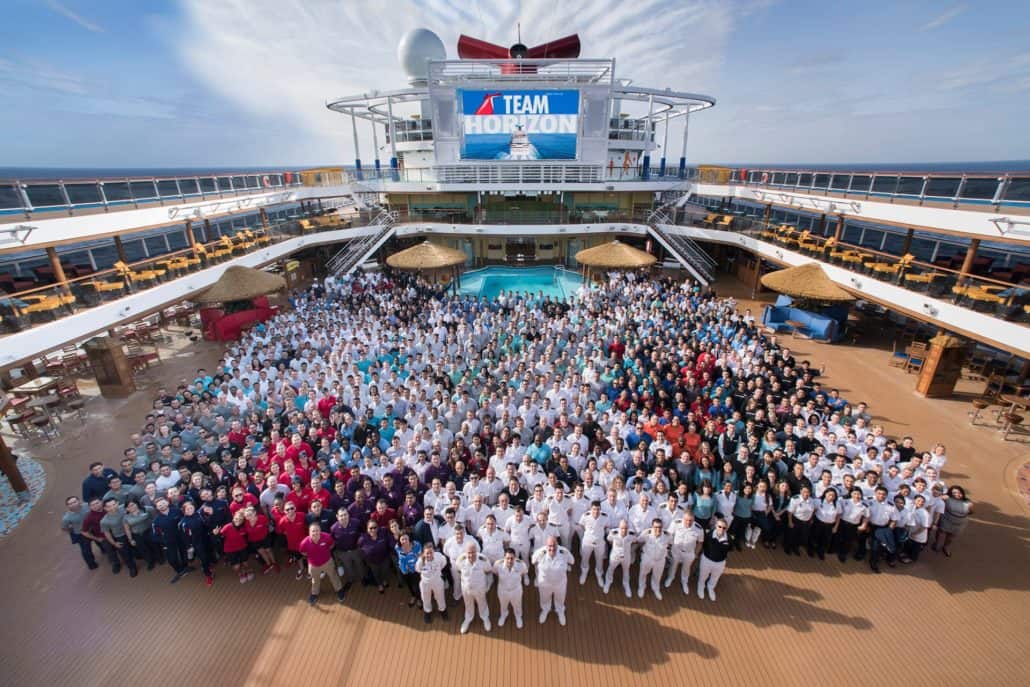 Many of the crew have had some form of post-secondary education. On my cruise aboard the Norwegian Pearl, our server in the main dining room, Jay, had his Master's Degree in Chemical Engineering. However, he and his wife, both of whom worked on board, figured they could make more working on ships as servers than they could if they stayed in their native India and labored in their respective fields. Many crew members also provide for their families at home. When including gratuities, onboard salaries become very competitive.
5. The stage-performers are extremely talented.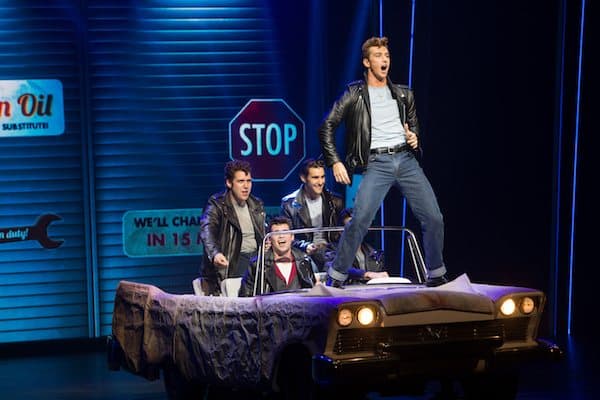 As a Cruise Director, I admit I have a bias here, but it's important to share. The performers that you see on stage have generally spent their lives practicing their craft, some beginning as toddlers. While on vacation, many performers tour around the world and are involved with performances. The next time you're watching a show onboard, remember that you could be seeing someone who was once on Broadway or could be headed there on vacation.
6. There is a secret hallway that you've probably seen.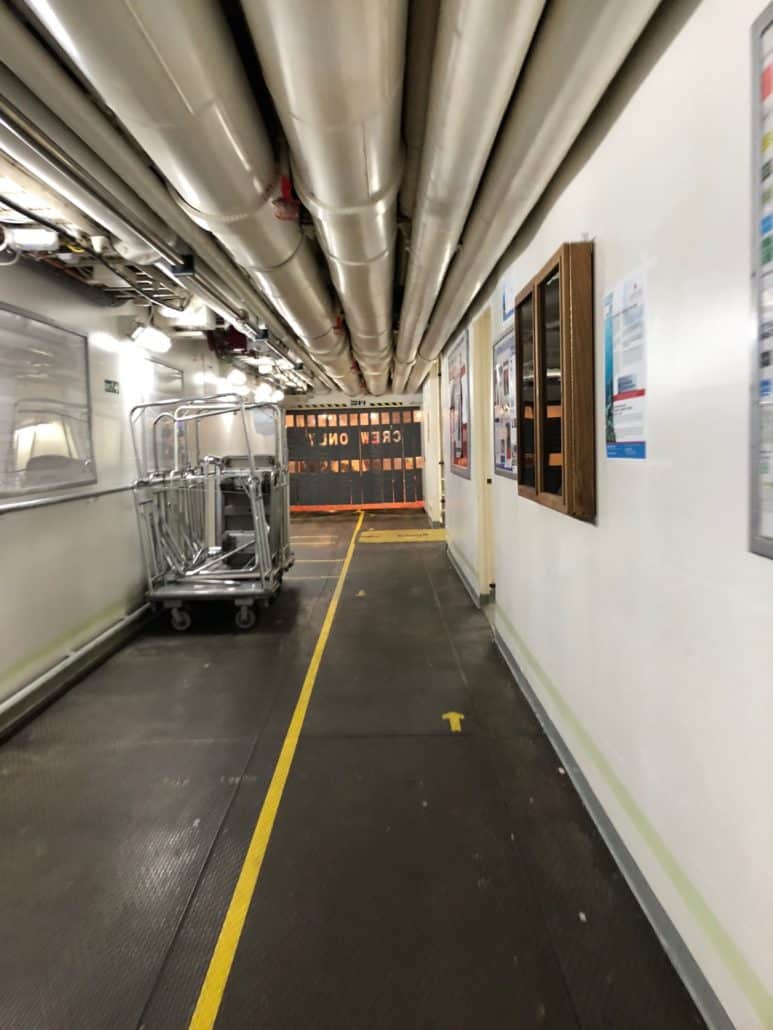 Running through every major ship is a hallway that spans the length of the vessel. Generally found on the level that is at the waterline, the I-95 is the ships major artery. This is how the crew can quickly transition from one end of the ship to the other. If you've ever gone ashore or used tenders, you may have walked past or even through a part of the I-95.
7. We can go on tours with you.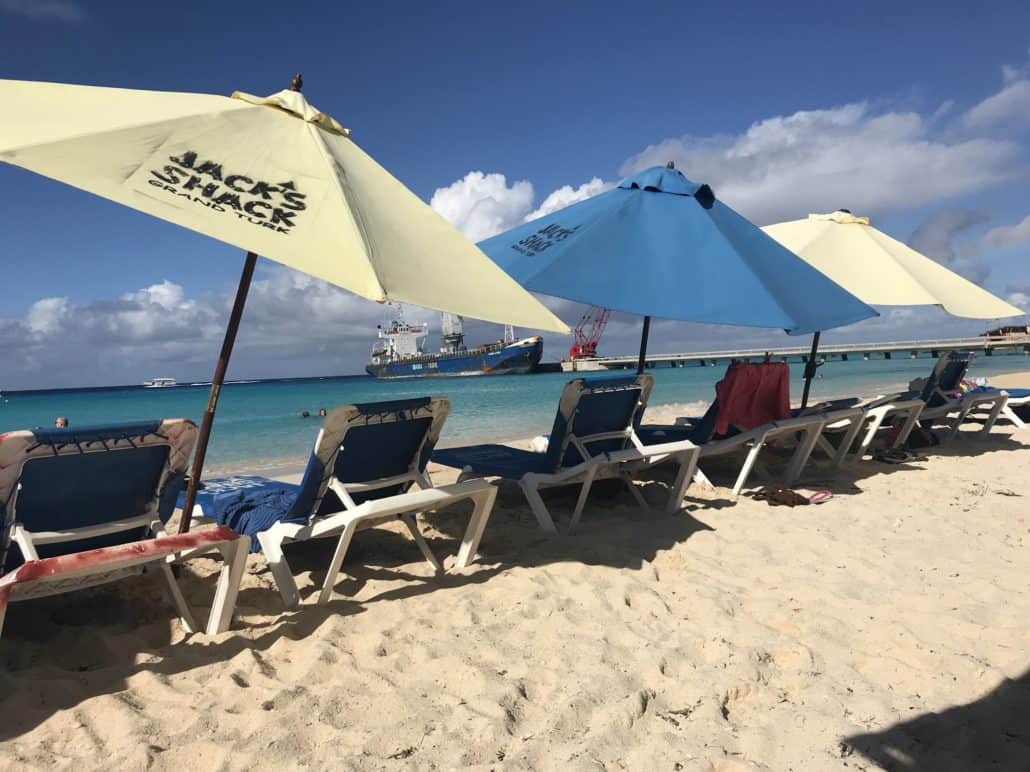 Most cruise lines have a program which allows crew members to join guests on shore excursions for a small fee…  or even sometimes for free! As long as a crew member can get the designated time off, they can enjoy a number of excursions, including exploring Copenhagen by foot or zip-lining in St. Kitts. This is a welcome reward for some of the crew members who may not have many opportunities to otherwise get off the ship during their contracts. This way, when they do they have an incredible experience.
8. Work hard, play hard.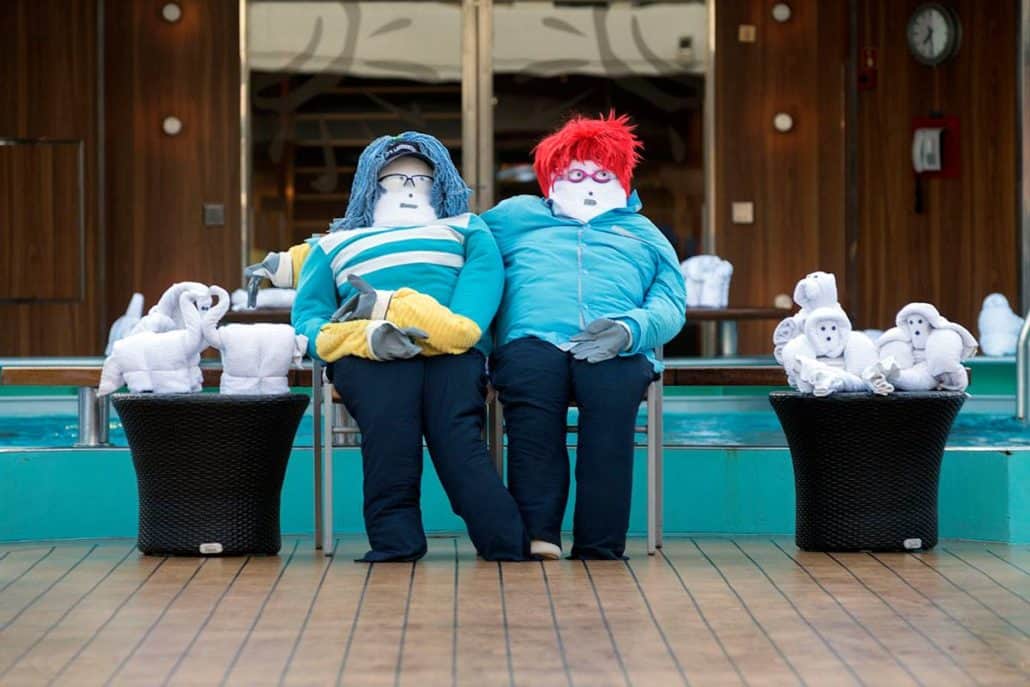 The existence of the crew bar has been a myth among guests since the invention of cruising. And I will put it to rest: The crew bar is a real place. Believe it or not, every single cruise I'm asked to reveal it's location. However for security purposes, nobody can disclose the location of the Crew Bar. The combination of being away from home, long hours, and new friends equals some very fun nights in the crew bar. Drinks are provided at a steep discount, and during crew parties, they can sometimes even be free! Most cruise lines have a full bar for crew members, however some are limited to beer and wine only.
9. Play hard, play safe!
The crew can be a rowdy, fun bunch of people… and sometimes that can lead to some very "dizzying" nights out. Some crew members also have access to guest bars and receive steep discounts. But don't go and ask a crew member for a drink, because we aren't allowed to share – in order to get that, you'll have to come to work onboard! While on the ship crew must adhere to a strict alcohol policy. If team members are caught with too much alcohol in their system, they can be fired immediately.
10. We get sad when you leave us.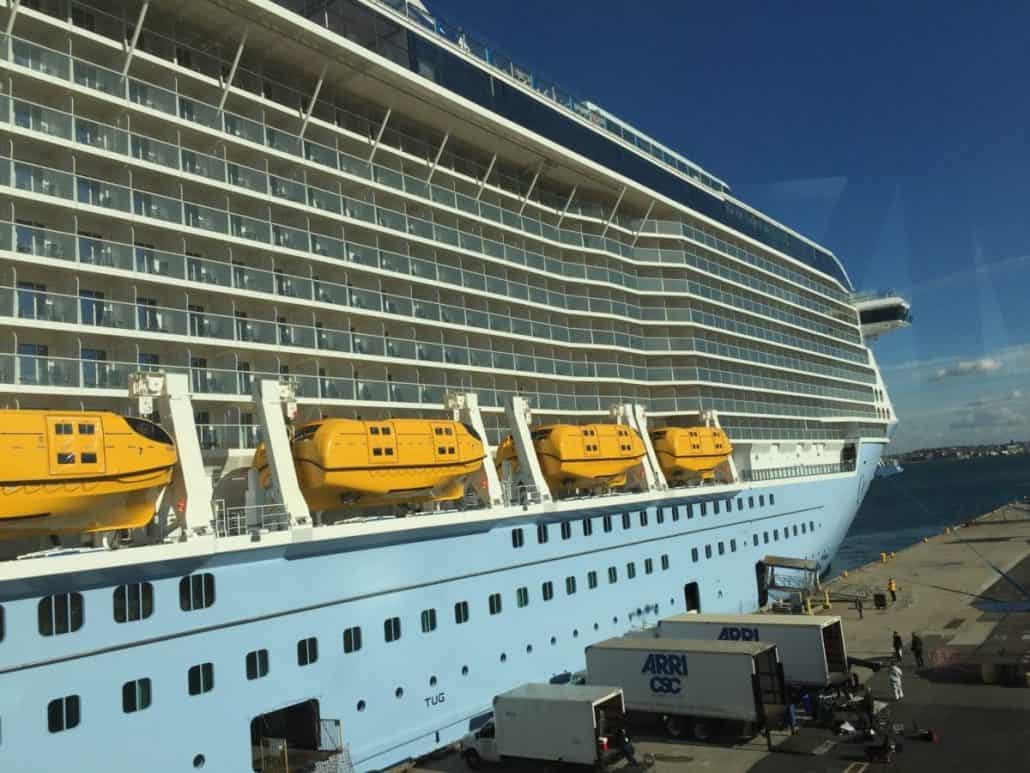 The end of a cruise is bittersweet – we have to say goodbye to guests that we have built a connection with, and then have the chance to start over with a new set of guests. A lot of crew members have small children at home, and when they see families it reminds them of their own kids who they are working so hard to provide for. I know I have had a number of guests that stay in touch with me via my Facebook page, some of whom have cruised with me again.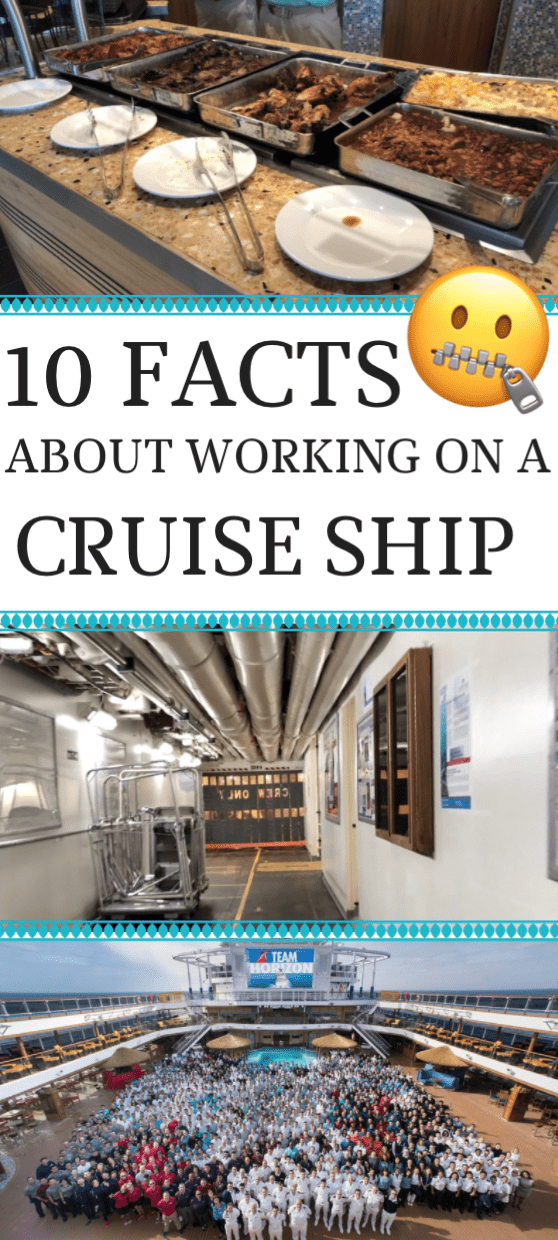 SaveSave