Santorini is a Greek island located in the southern Aegean Sea. Many people recognize this as the place where the largest volcanic eruption in history occurred, but in addition to that it boasts a beautiful landscape and plenty of activities to enjoy.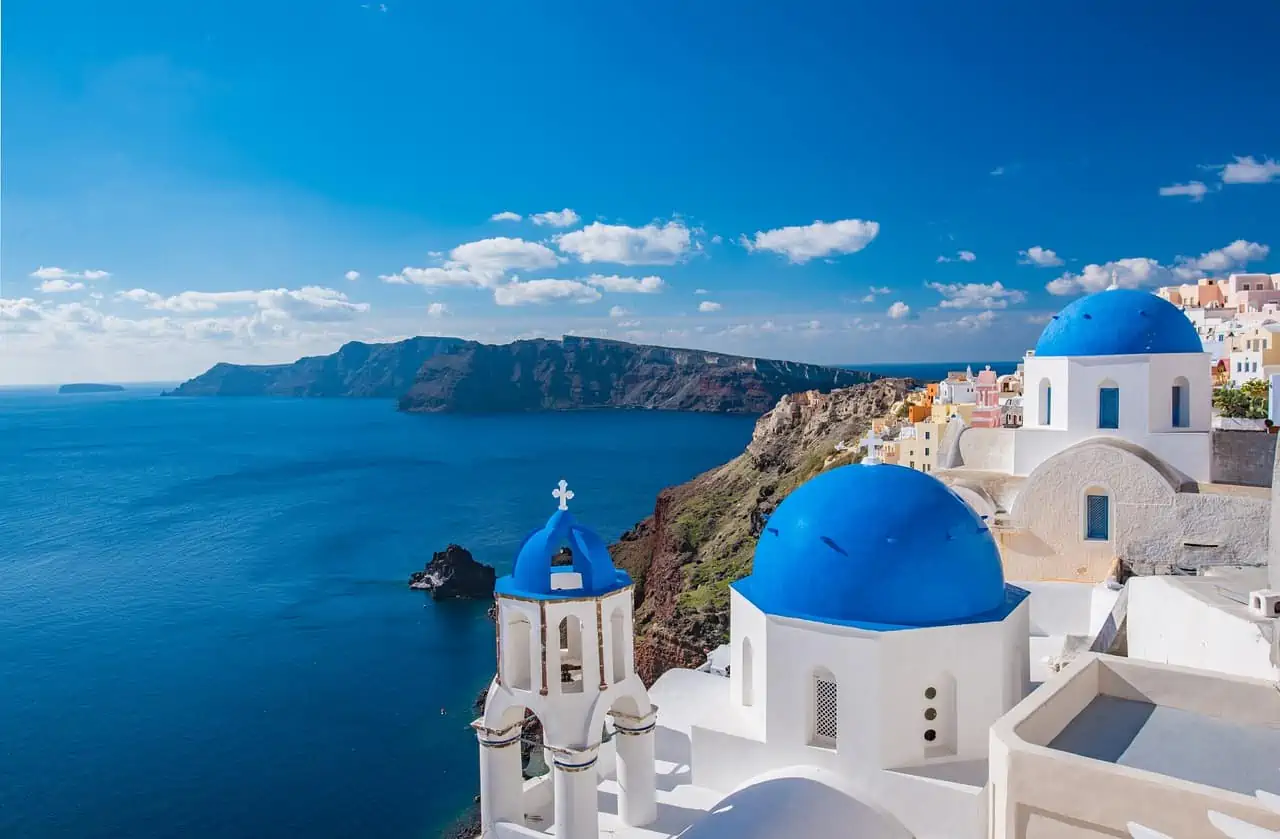 Since the economy thrives on tourism, you'll notice every corner offers something new and exciting to explore.
The structure of the houses here are truly amazing. White Cycladic houses, blue-domed churches, and beautiful windmill-covered hills make for an absolutely stunning backdrop to your visit. All the romance and beauty will leave you feeling as though you are in a dream.
While walking around and soaking up the beauty of this island would be enough, activities like seeing ancient sites, eating Greek cuisine, and visiting the beaches are a great supplement to your day in paradise.
10 of the Best Things to See in Santorini
1. The Lost City of Atlantis in Akrotiri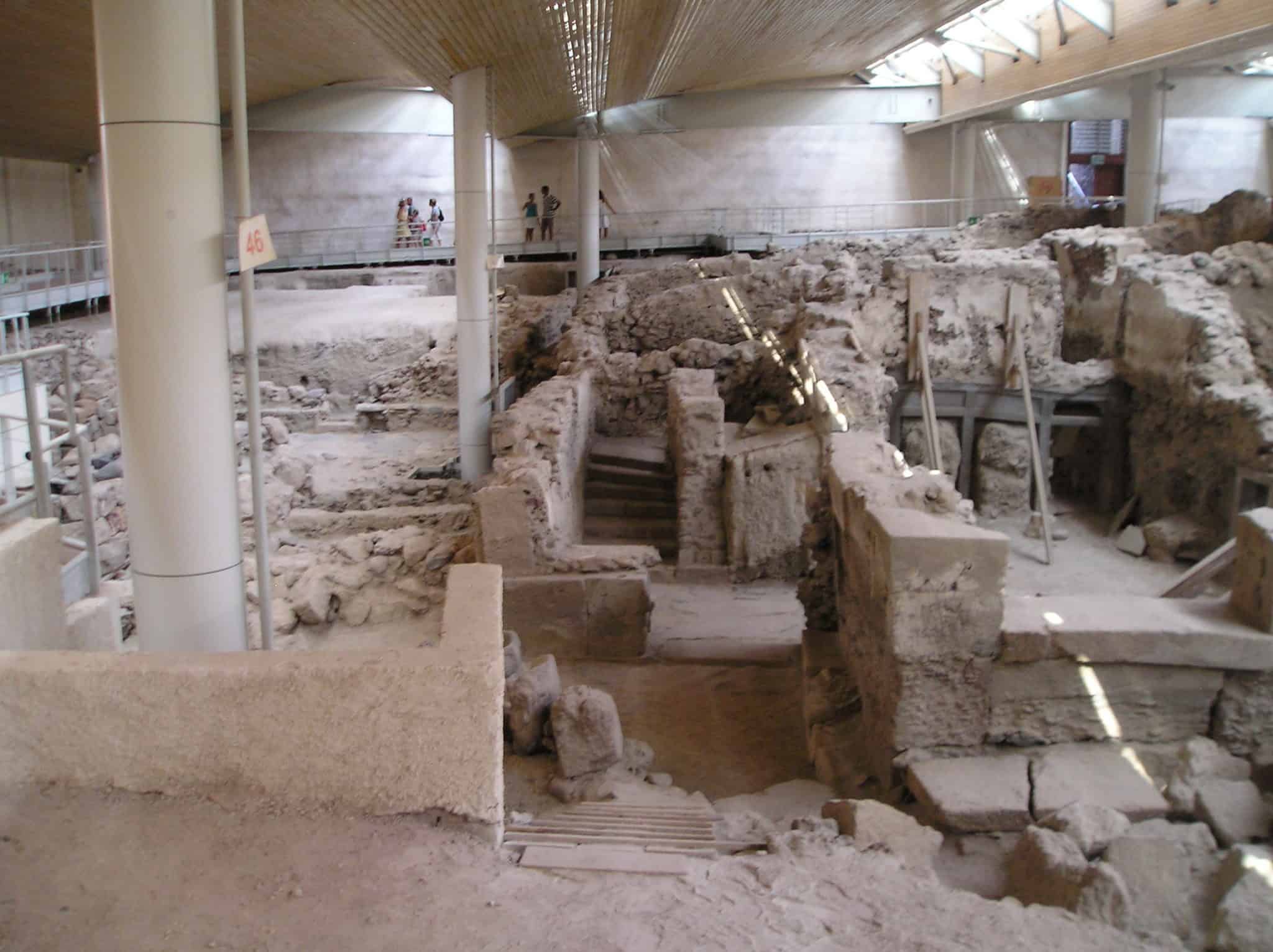 The story of the lost city of Atlantis is one of the most popular myths around the world. There have been several movies, books, and pieces of art which play on this intriguing story.
The most interesting part of all is that many believe the lost city of Atlantis, which was originally discussed by philosopher Plato, is the prehistoric town of Akrotiri. When the volcano erupted in the 16th century, the island was left buried in ash — with only a few salvageable remains.
The island is obviously now known as Santorini, but it is exciting to see the remains of what very well may be an ancient myth come to life.
2. A Rainbow of Beaches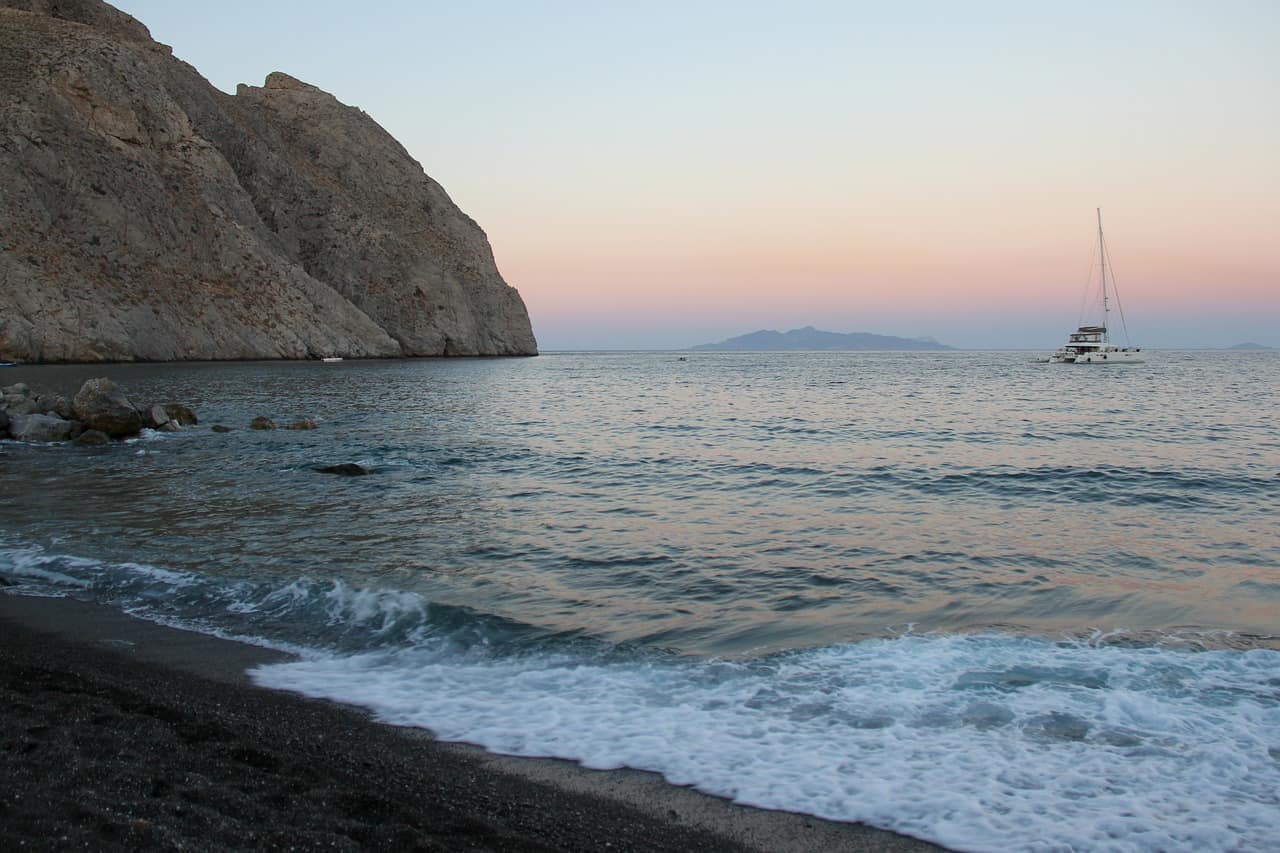 One of the coolest aspects of Santorini's beaches is that they all have varying colors of sand. Some have black volcanic sands, and others have bright scarlet sand (like Kokkini Ammos Cove).
The black sand beach, Perivolos, attracts a younger crowd with its many bars and parties. Other black sand beaches are much quieter and peaceful.
Aside from beaches, you can also find some hot springs here as well!
3. World's Oldest Wineries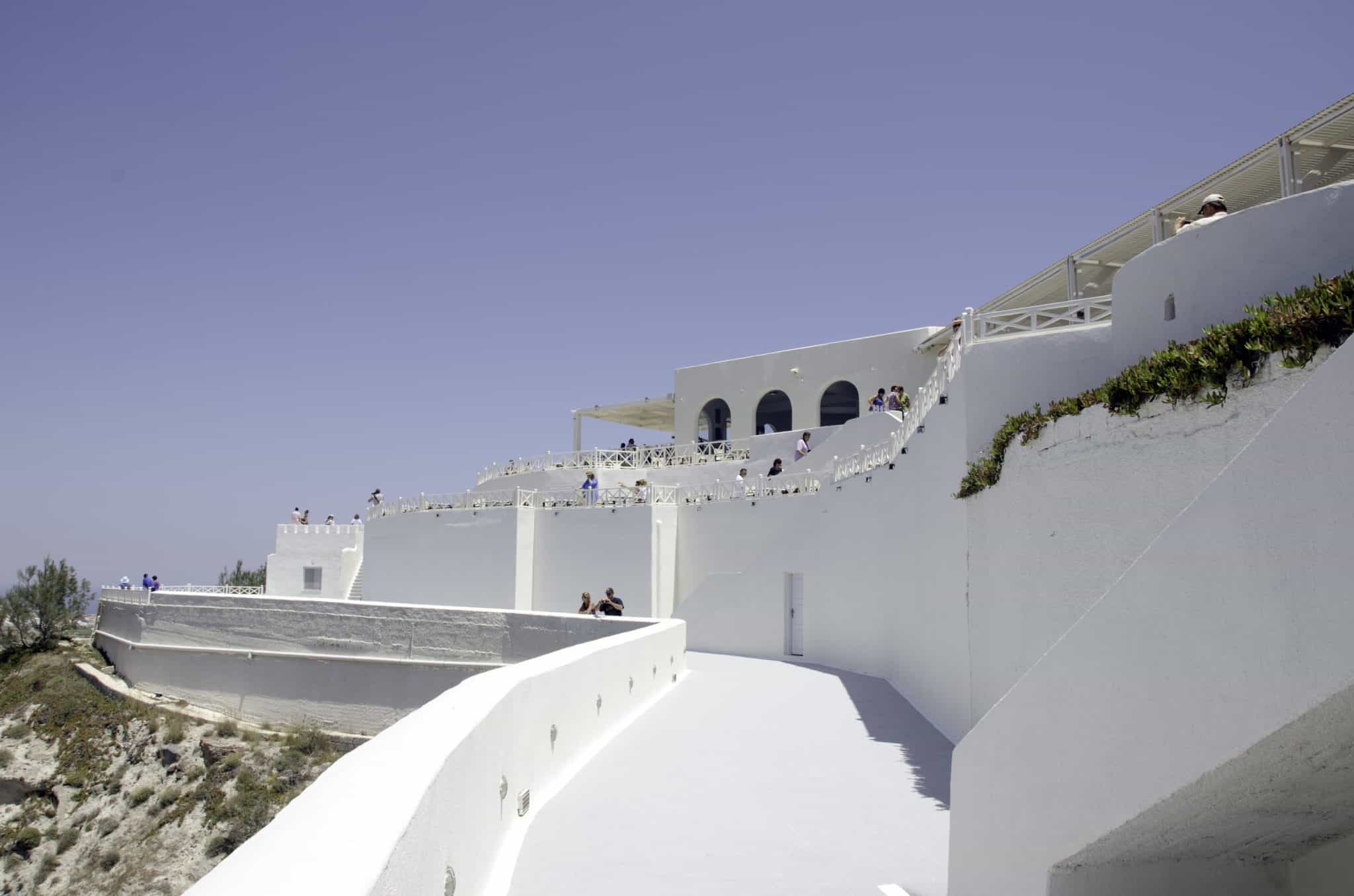 After the volcanic eruption, the only plants that survived were the grapevines.
You'll come across many vineyards here, but the most interesting one is the ancient vineyard, which has been producing wine since 1200 BC. Talk about aged wine, am I right? All jokes aside, the wine here is absolutely incredible.
There are 10 wineries in Santorini. Some of the best are:
Boutari Winery, which is close to the village of Megalochori

Art Space, where dessert wines are made

Gaia Wines, which is built on a beach

Santo Wines, offering scenic views from its cliffside perch
4. Active Volcano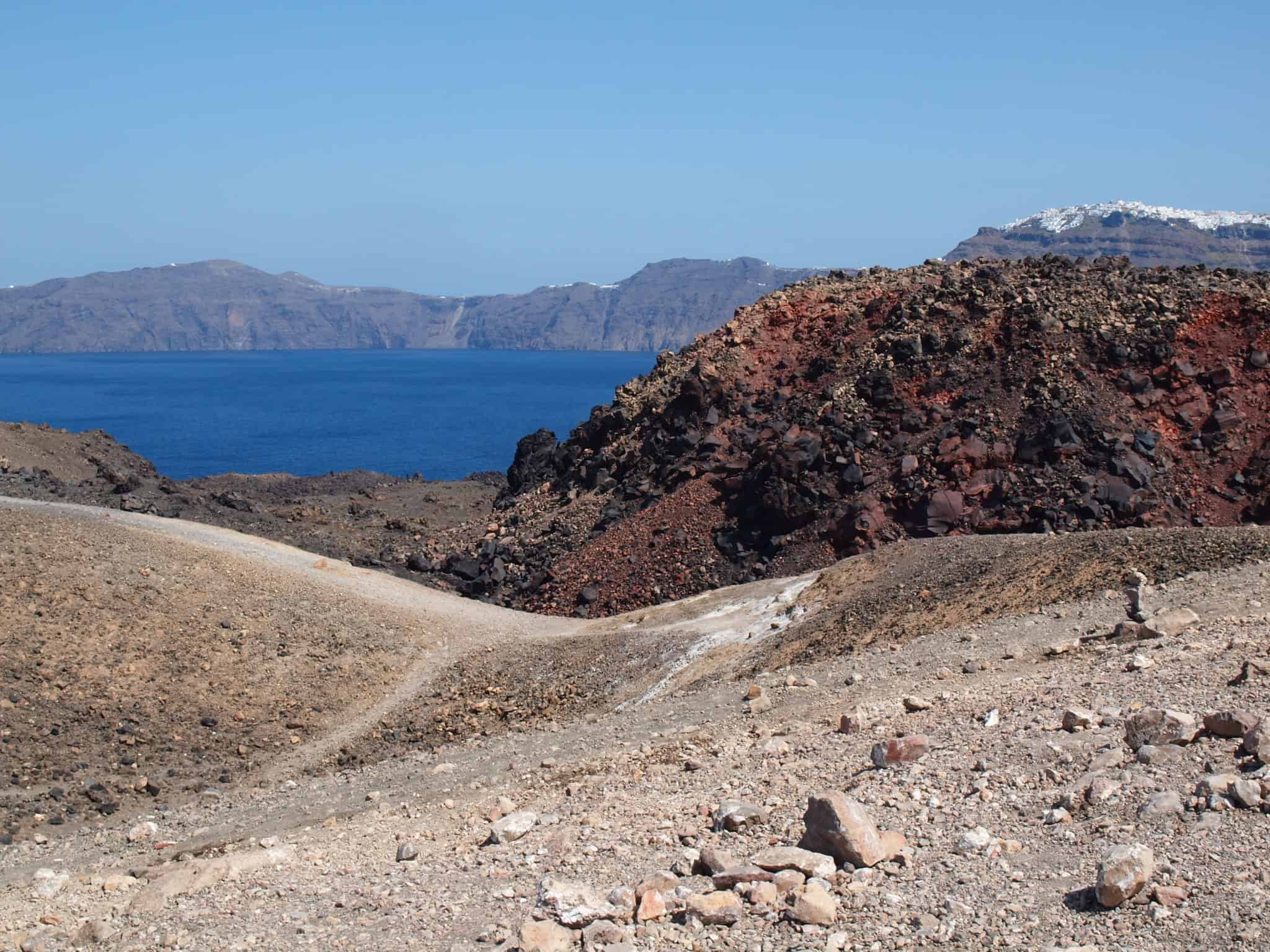 There are still some active volcanoes around Santorini, so it's not just something of the past. The two islands of Caldera — Nea Kameni and Palea Kameni — are still active, and occasionally erupt.
If your dream is to see a volcano in all its might, you'll want to head to the port of Fira and hop on one of the tour boats there. 
READ MORE: 5 Things to Do in Olympia, Greece
5. The Sunsets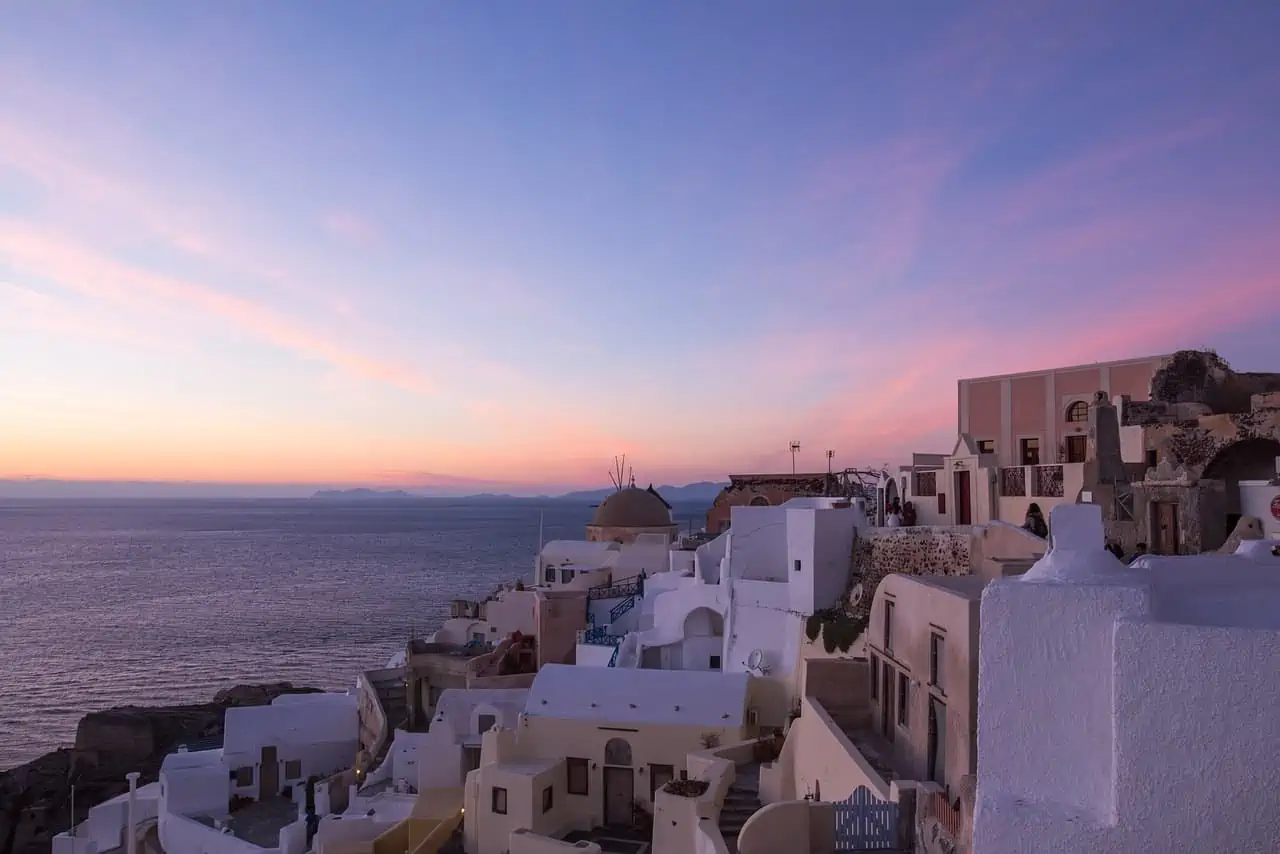 Who doesn't love sunsets? Tourists typically sit on a short promenade in Fira, near the cathedral, to marvel in the captivating sunset.
Most places along the area are available by reservation only, so make sure to secure your spot beforehand if possible.
You can also head to the lighthouse for views of the sunset.
6. Cuisine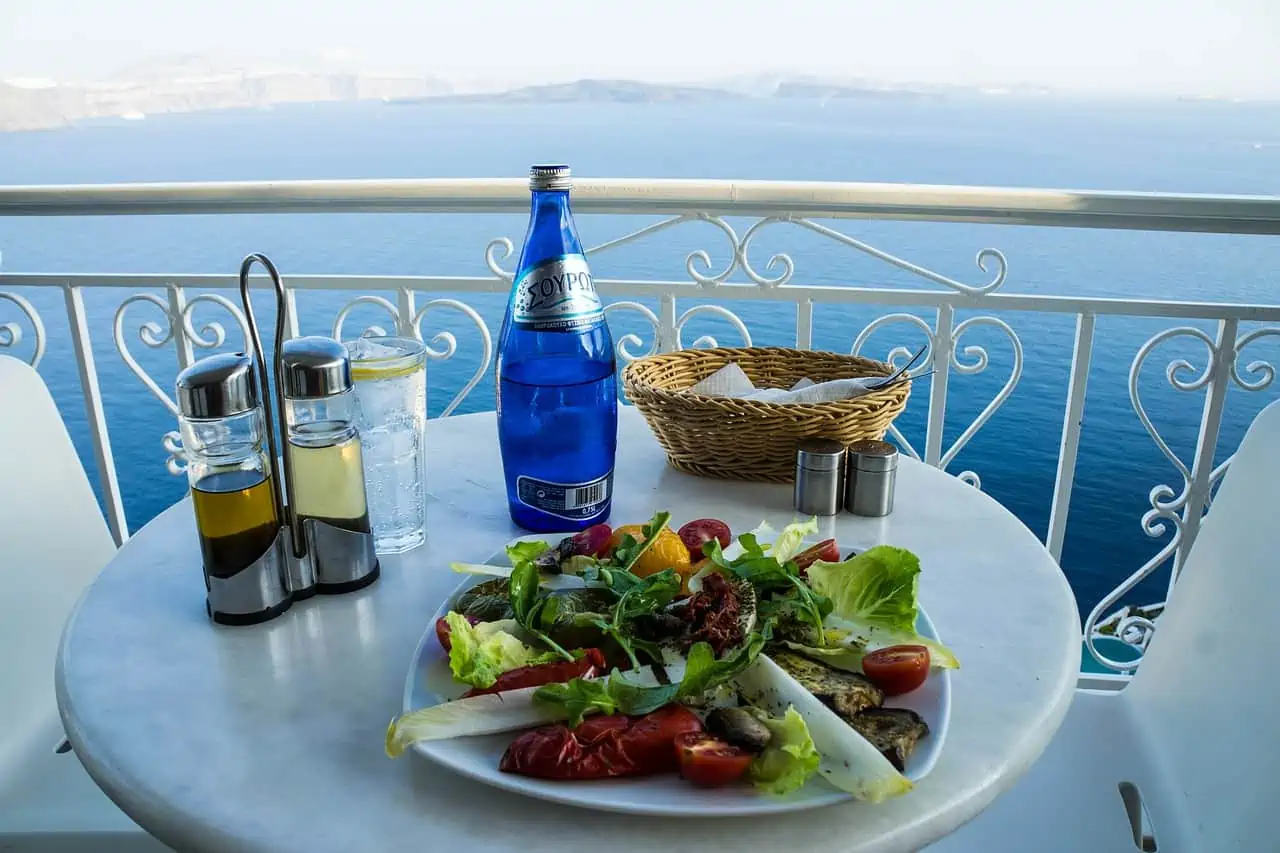 Lovers of Greek food might want to check out the following restaurants:
Metaxi Mas, one of the best

Yalos, on a beach and serves seafood

The Good Heart, serving tasty local food and traditional dishes

Lucky's Souvlaki, very cheap and delicious 
7. Art Galleries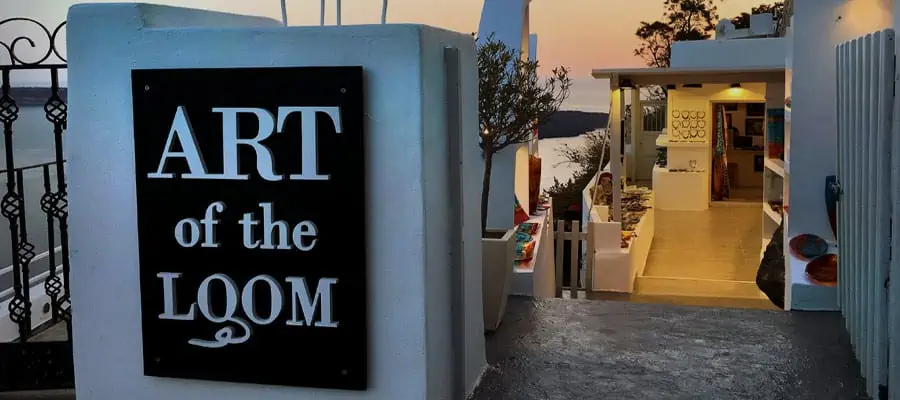 There are many lovely art galleries throughout Santorini, but Mnemossyne Gallery is a favorite among visitors. It has photographs, hand-made jewelry, and sculptures. Another one is Art of The Loom Gallery, which was built in 1866. It has many oil paintings, ceramics and glass art by famous Greek artists.
Finally, check out Eduart Gjopalaj's workshop, which is built on a seaside boulevard. You'll find the artist himself there carving wood and blowing glass. 
8. Shopping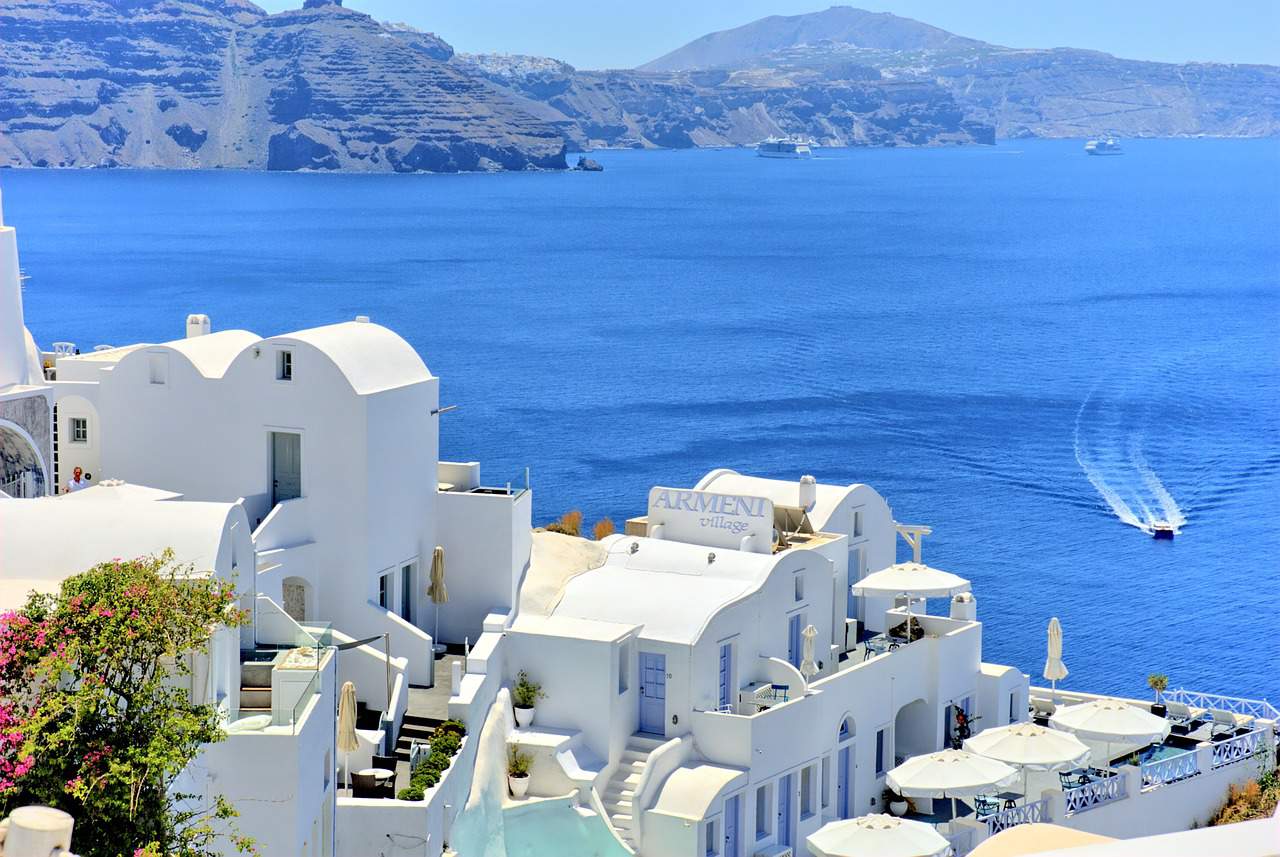 The village of Oia is a great destination for those who love the finer things in life. The streets here are lined with shops offering luxury jewelry, clothing, artwork, and ceramics.
For more locally-based souvenir shops and boutiques, Fira is going to be your best bet. You can easily spend hours there browsing at the eye-catching offerings.  
9. Fishing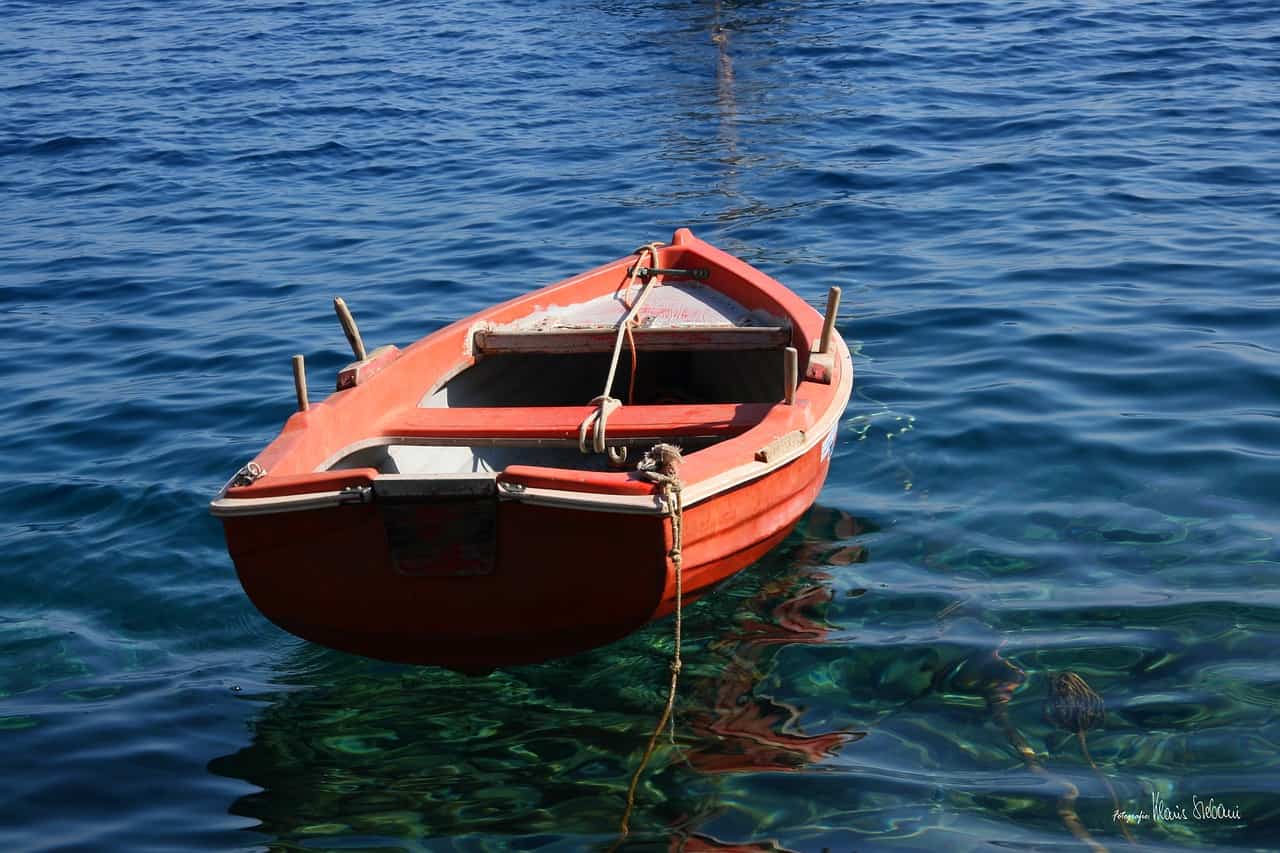 It's easy to go fishing in Santorini. All you have to do is rent some rods, and you'll be on your merry way.
What's really cool about fishing there is that, if you happen to catch something good, some of the local restaurants will offer to cook it up for you. The feeling of catching your own dinner is honestly unmatched, so this might be something of interest for you during your visit.
10. Hiking

The views you will see while hiking from Fira to Oia will leave you in absolute awe. For many, this walk alone is the highlight of their visit. It's breathtaking.
If you are visiting in the summertime, we recommend starting your hike early in the morning, as it can get quite hot as the day goes on. All in all, the six mile walk will take between three and five hours to get from village to village.
READ MORE: 9 Things to Do in Gibraltar During a Cruise
The list may end here but believe us, Santorini has a lot more to offer. Since it is the most popular (and quite frankly, the most beautiful) island in the world, your day will be unforgettable no matter what you choose to do.
Pin it for later!