No matter what you call it – the coffee shop, the café, the "Java Café" on some ships – the coffee shop on Carnival Cruise Line's serve up so much more than coffee. It's true that the coffee here may cost a few dollars (unless you have the Cheers! package), but it's well worth a visit.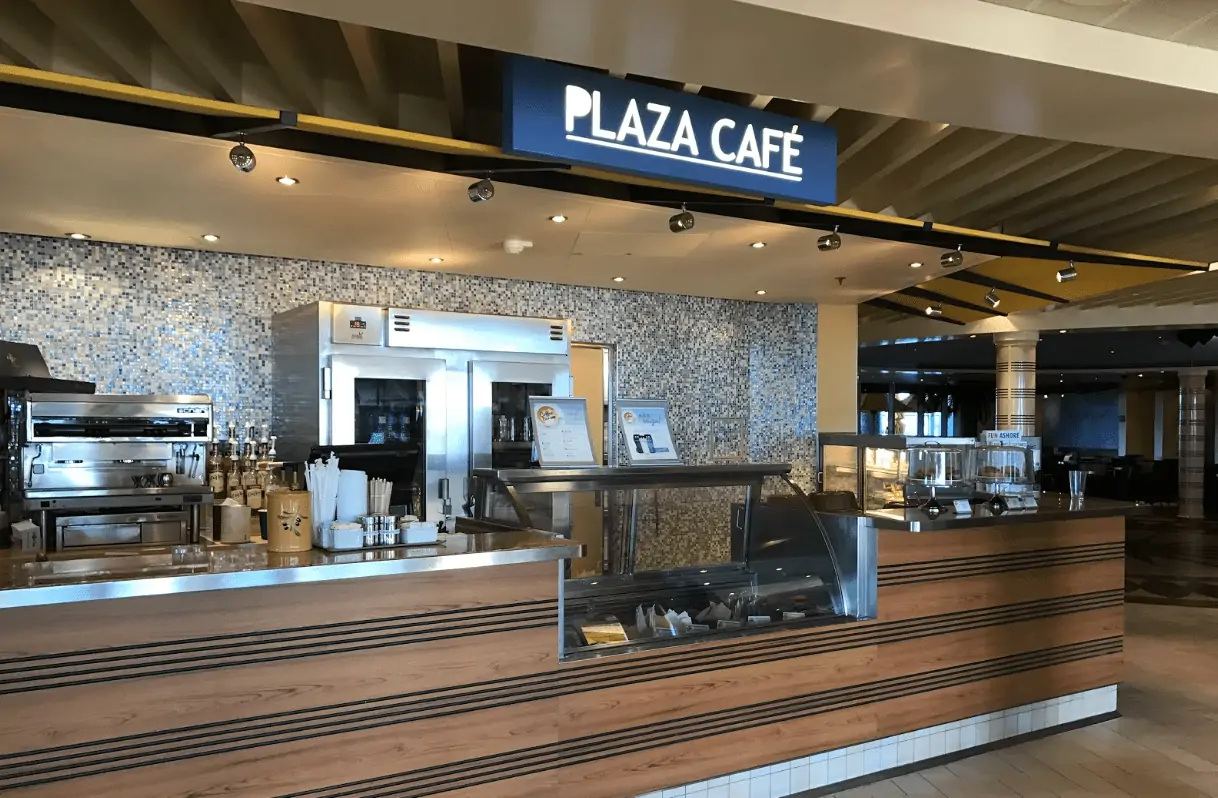 1. Someone else makes it.
Sure, you can grab your own coffee on lido deck or have it sent to your room via room service. But why go to the trouble when someone else will make your coffee for you? Some may call this lazy, but you're on vacation! I drink boring black coffee every day at home. When I'm a cruise, I want those tasty lattes.
2. Specialty coffees and teas
Of course, being a coffee shop, you'll find an assortment of specialty coffees on the menu. On several ships, they're even brewed with Starbucks coffee. Options include espresso, cappuccino, lattes, iced coffees, and a "mochachino." And if you want some extra flavor, there are several different syrups to choose from. The coffee shop also sells an assortment of flavors of specialty hot teas, plus a chai tea latte.
3. The loyalty punch card
For those who don't purchase the Cheers! package, be sure to pick up a loyalty card at the coffee shop when you visit. The barista will sign it or hole-punch it each time you order. After 6 coffees purchased, number 7 is free!
4. Daily crosswords
If you like brain teasers, the coffee shop puts out a daily crossword puzzle and sudoku game card for free play. There are pencils (albeit without erasers) provided too, so you don't even need to worry about bringing your own writing utensil. Just bring your best thinking cap and be sure to find a comfy seat nearby with an ocean view to fully enjoy the puzzles.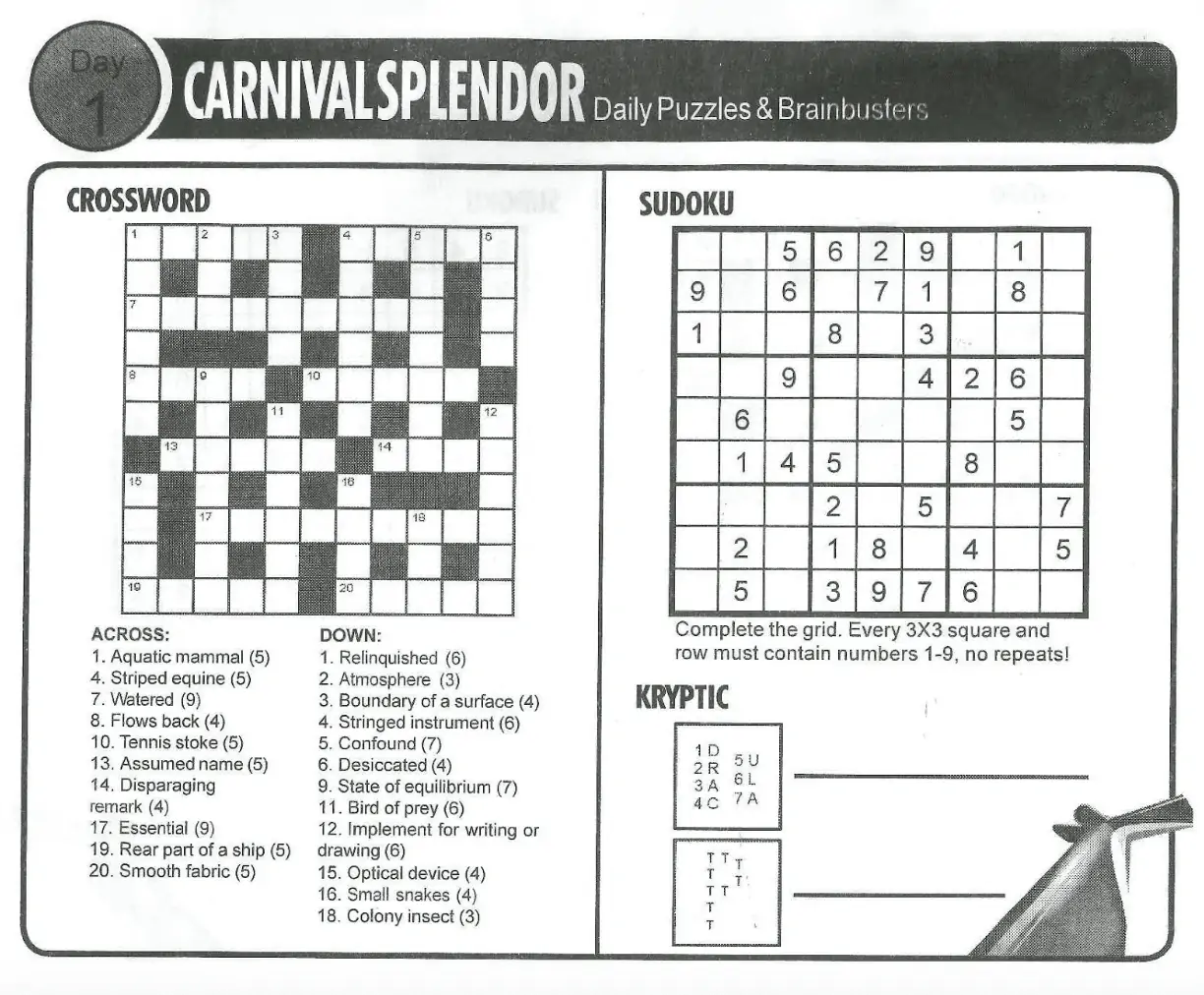 5. The friendly baristas
My favorite part of cruising is getting to know the crew members, and that includes the friendly baristas at the coffee shop. While most of us come to the coffee shop with feet dragging, eyes still drooping, and bodies desperate for caffeine, the baristas are already wide awake, smiling, and happily ready to serve. My day always starts better with a smile and a friendly chat with them.
Read More: Pros and Cons of Carnival's CHEERS! Program
6. For an "extra shot"
Hey, you're on vacation. Why not add more "fun" to your coffee? You've probably heard of making your coffee "Irish" (coffee + Bailey's), but what about Caribbean coffee (Tia Maria-infused coffee + Appleton rum) or Mexican coffee (cappuccino + Patrón)? Or, if you really have a sweet tooth, you could try the Chocolate-Lovers Coffee: chocolate cappuccino with Cruzan rum and crème de cacao. Nothing like starting your day with an extra buzz.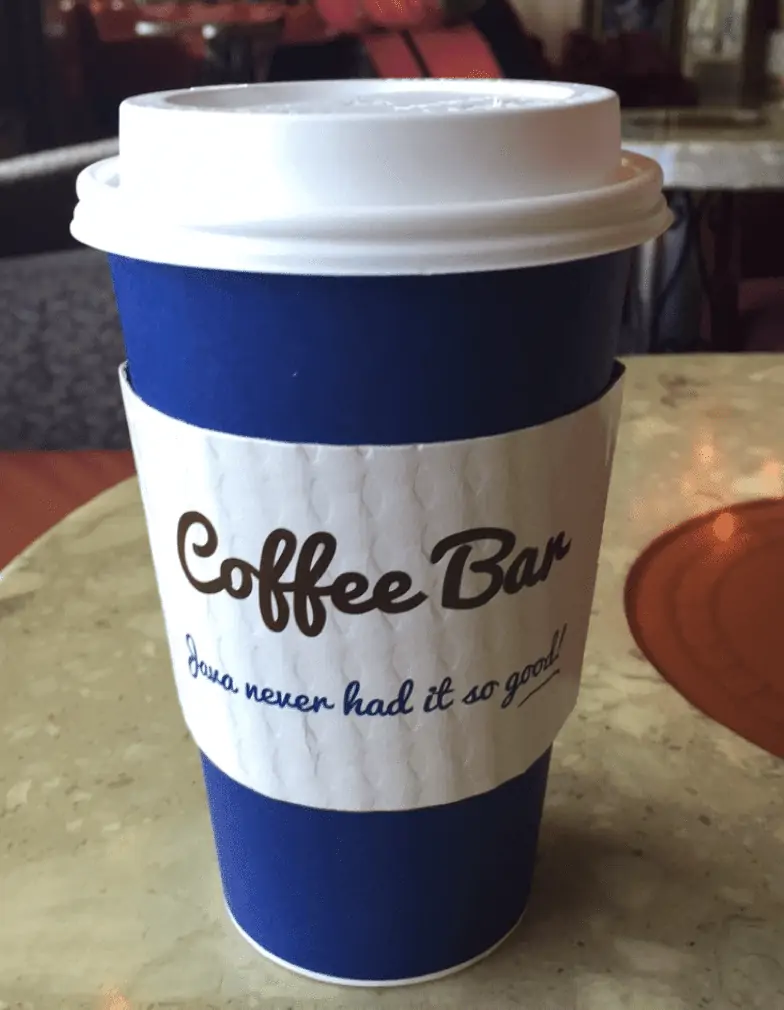 7. Milkshakes
After a hot day in the sun, a milkshake can really hit the spot, and the only place you'll find them onboard is at the coffee shop. Choose from chocolate, vanilla, strawberry, neapolitan, or a "black and white" (chocolate and vanilla mixed). Best enjoyed with a cherry on top.
8. Boozy milkshakes
Just like the spiked coffees, the baristas also make what I like to call "boozy milkshakes" – that is, milkshakes with a shot of alcohol. However, these spiked milkshakes aren't actually listed on the coffee shop menu. Simply order a milkshake and ask the barista to add a shot of your favorite liqueur, and they'll be more than happy to do so. Keep in mind that unless you have the Cheers! package you'll be paying a little extra on top of the regular price of a milkshake.
9. The treats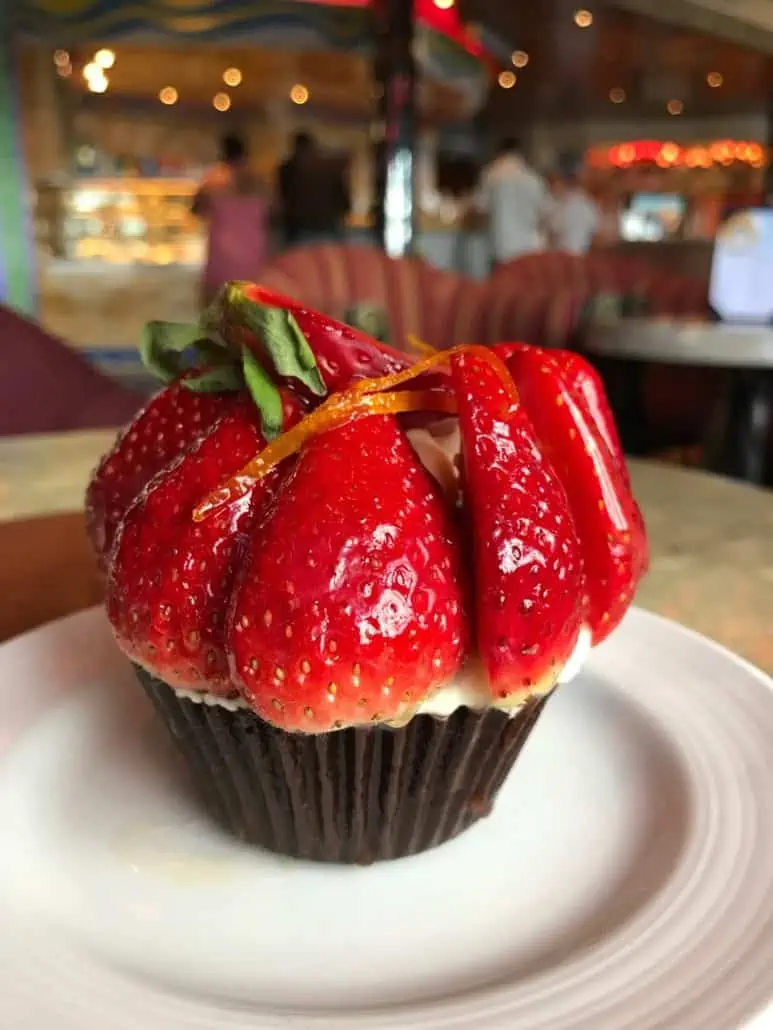 In addition to the extensive beverage menu, the coffee shop also serves up some sweet treats. In fact, when visiting the coffee shop you can't help but drool over the window casing of desserts: chocolate-covered strawberries, cheesecakes drizzled in fruit, chocolate cake, carrot cake, red velvet cake, mini cakes, cupcakes… you name it! And you may be wondering why pay extra for a dessert when the lido buffet has plenty of sweets. It's a fair question. But these desserts look (and taste) like they came right from the Chef de Cuisine, and they're never more than a couple bucks. Plus, the size of one slice of cake is so large, it's practically three meals worth of dessert! You can also order an entire cake with a specialized message like "Happy Birthday" or "Happy Anniversary" if you're celebrating with someone on your cruise.
10. Other drinks too
The coffee shop sells more than just espressos and desserts. You can also purchase bottled water, sparkling water, hot chocolate, or a Rockstar energy drink here. I In fact, the ship's café is my go-to spot for grabbing bottled water, because it's usually less busy than the bars and lounges.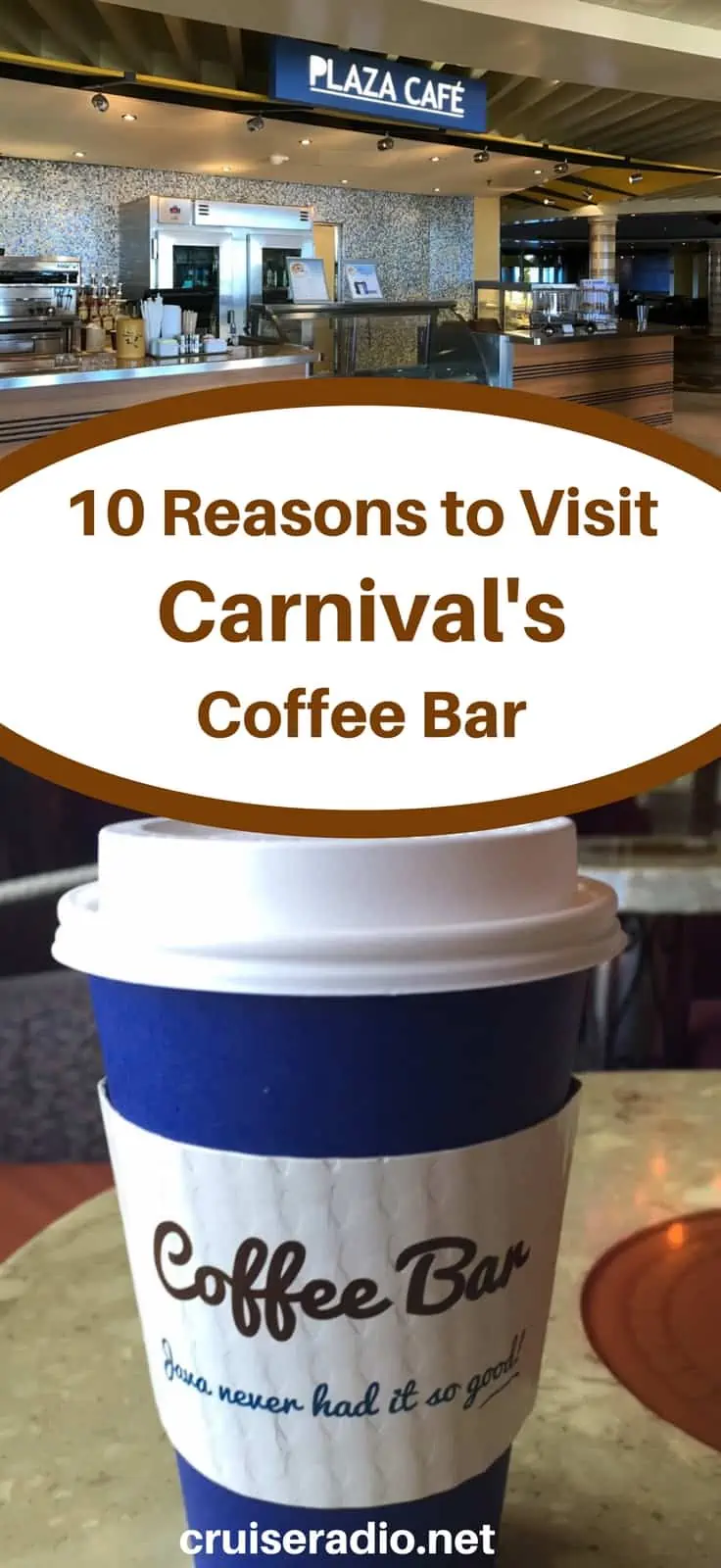 SaveSave