11 Carnival Bon Voyage Gifts Under $50
Sending gifts to a fellow cruiser's stateroom is easy and makes for a great gift for any occasion, plus it will be a surprise to them unless you choose otherwise. You can even order these on-board gifts if you're not going on the cruise. All you have to know is the receiver's first and last name and their sailing month. So, here are 11 fun Carnival gifts under $50 to send to a cruiser's stateroom.
1. Chocolate-Covered Strawberries, $12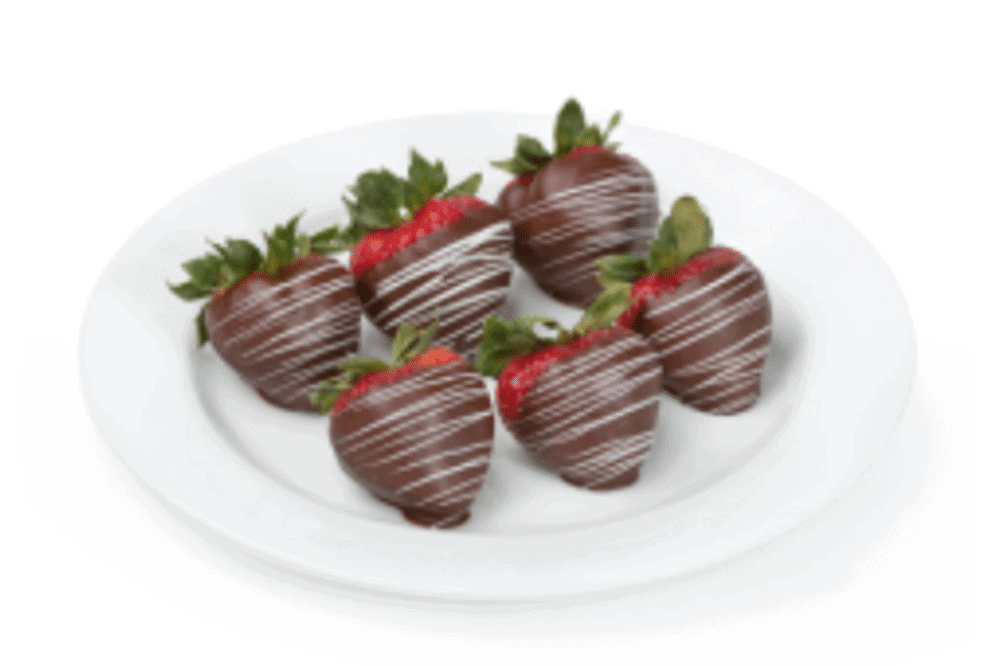 Purchase these as a sweet treat for someone or as a surprise romantic gift for your significant other to have waiting for you in your cabin when you board.
2. Fruit Supreme White Wine Gift Basket, $50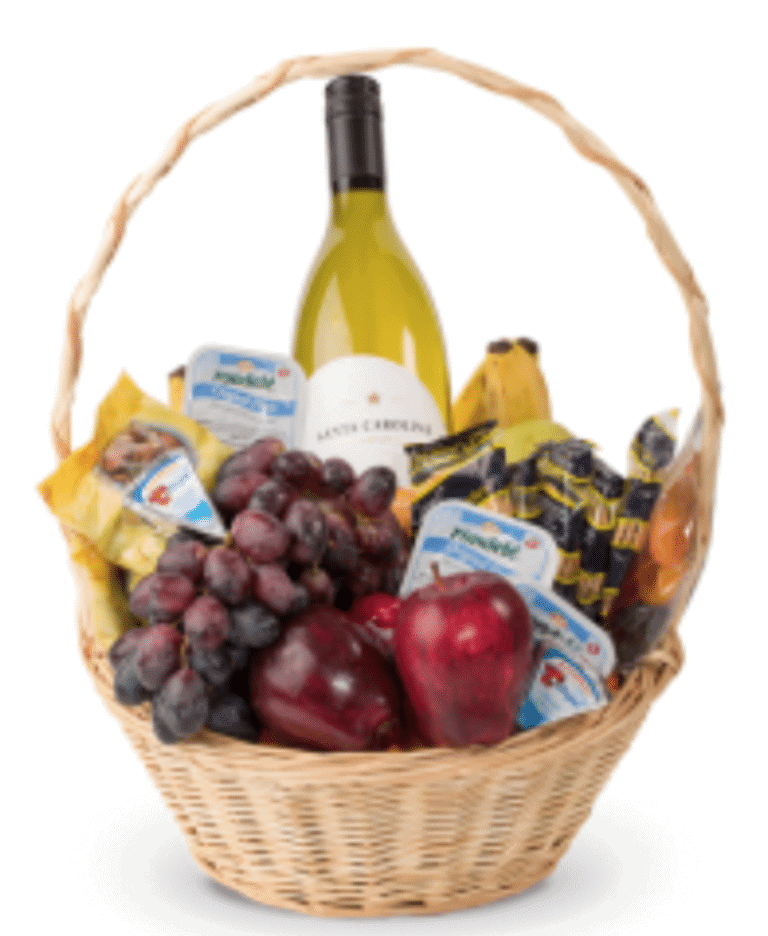 In this large gift basket, you'll get a bottle of white wine in addition to fruit, almonds, and cheese and crackers. It can be the perfect basket to send to a couple celebrating an occasion or anniversary or a thank you to someone.
3. 9 inch Happy Birthday Cake, $14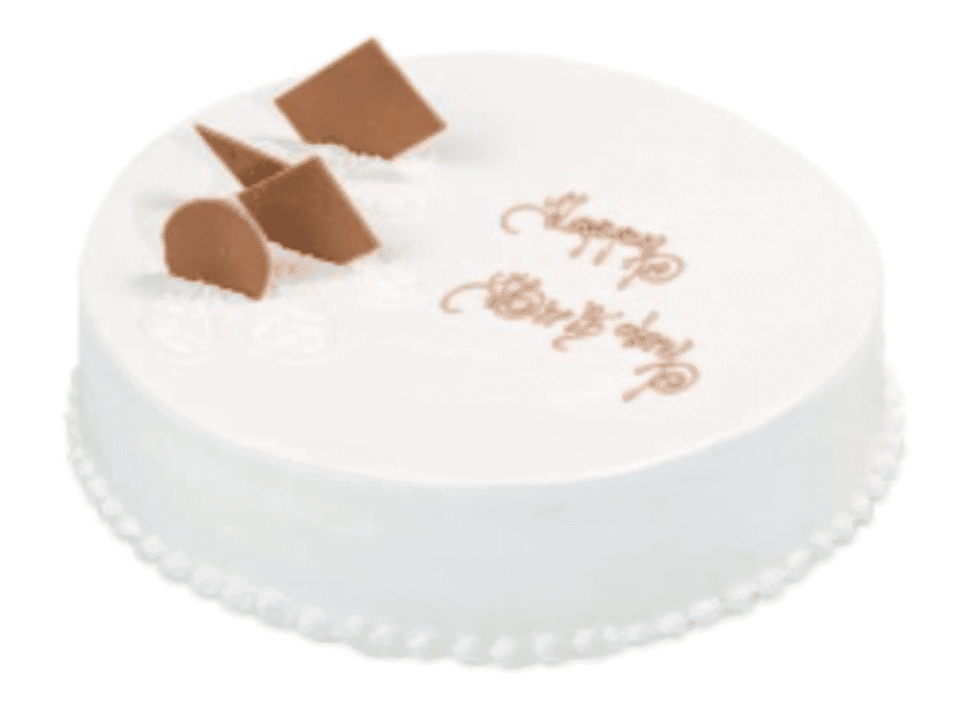 There are several cakes to choose from on Carnival's website, but this particular cake is among the top sellers and comes as either a vanilla cake with strawberry filling or chocolate cake with chocolate mousse filling.
4. Beach Towel and Tote Set, $25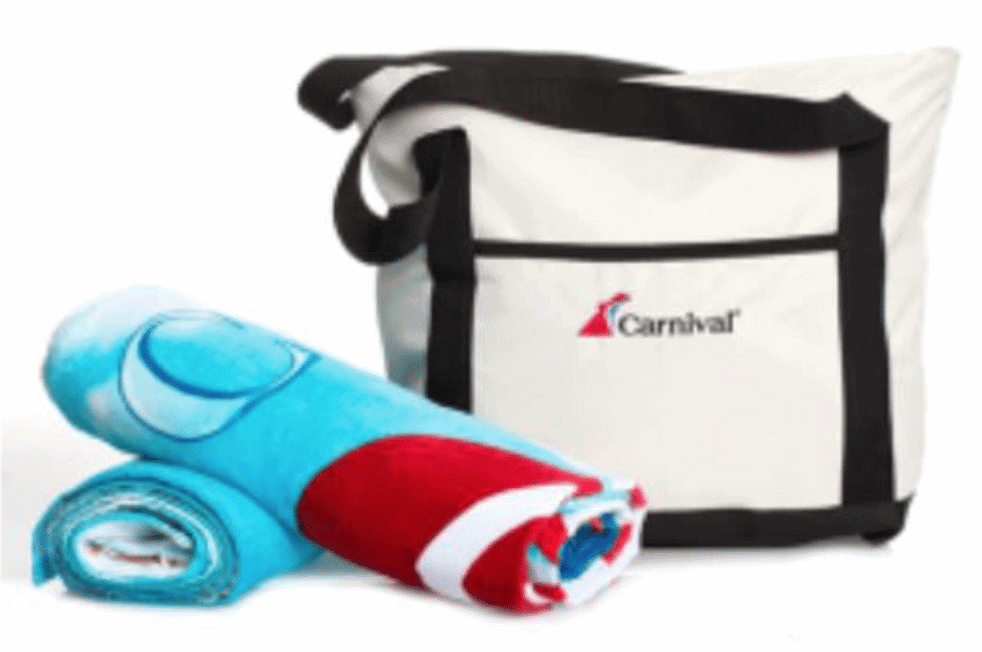 This gift is great because, like many others listed below, it can be taken home and reused over and over again, whether on a cruise or just a trip to the beach or pool. It includes two beach towels and a Carnival canvas tote bag, making it especially perfect for cruisers heading ashore for a busy port day on their cruise.
5. Seuss at Sea Splash Pack, $42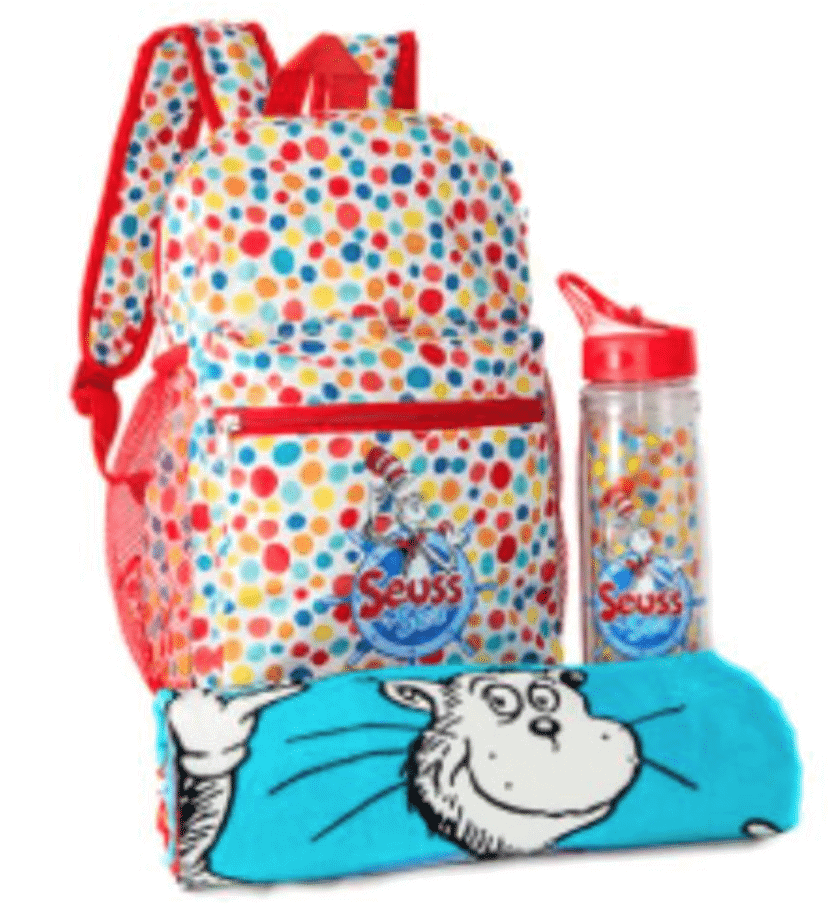 The kids go crazy over the Seuss at Sea programs, so this gift of a Seuss at Sea backpack, water bottle, and beach towel is perfect for young cruisers on the go who want to carry some "Moose Juice" with them to Seuss-a-Palooza.
READ MORE: 8 Reasons to Sail Carnival Liberty
6. Chill Out Beer Package, $39
If the cruise you know loves to drink, a great gift would be this beer package, which includes a Carnival cooler, four Carnival cups, a bottle opener, and two Carnival koozies. Oh, and it also includes four beers of your choice among Bud Light, Budweiser, Heineken, Michelob Ultra, Miller Light, Coors Light, and Corona.
7. Little Cruisers Activity Package, $28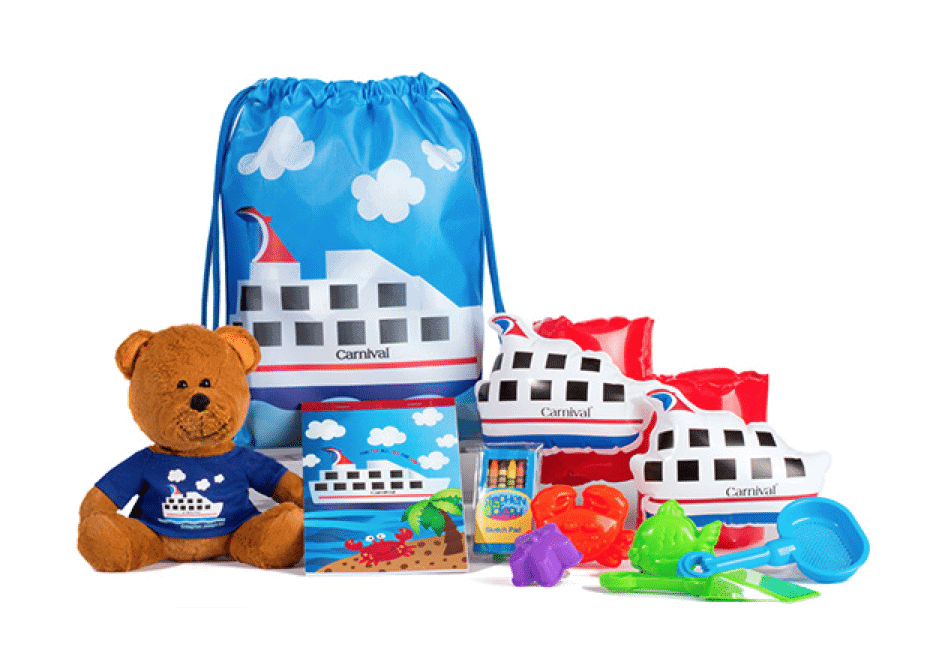 If you know someone with kids traveling and want to help keep the kids busy, this package is perfect for active little cruisers. The package includes a sling bag filled with beach toys, a set of water wings, a sketch pad with a set of crayons, and a matching plush bear. Seriously, who wouldn't love those little cruise ship floaties?
8. Sweet Let's Cruise Package, $28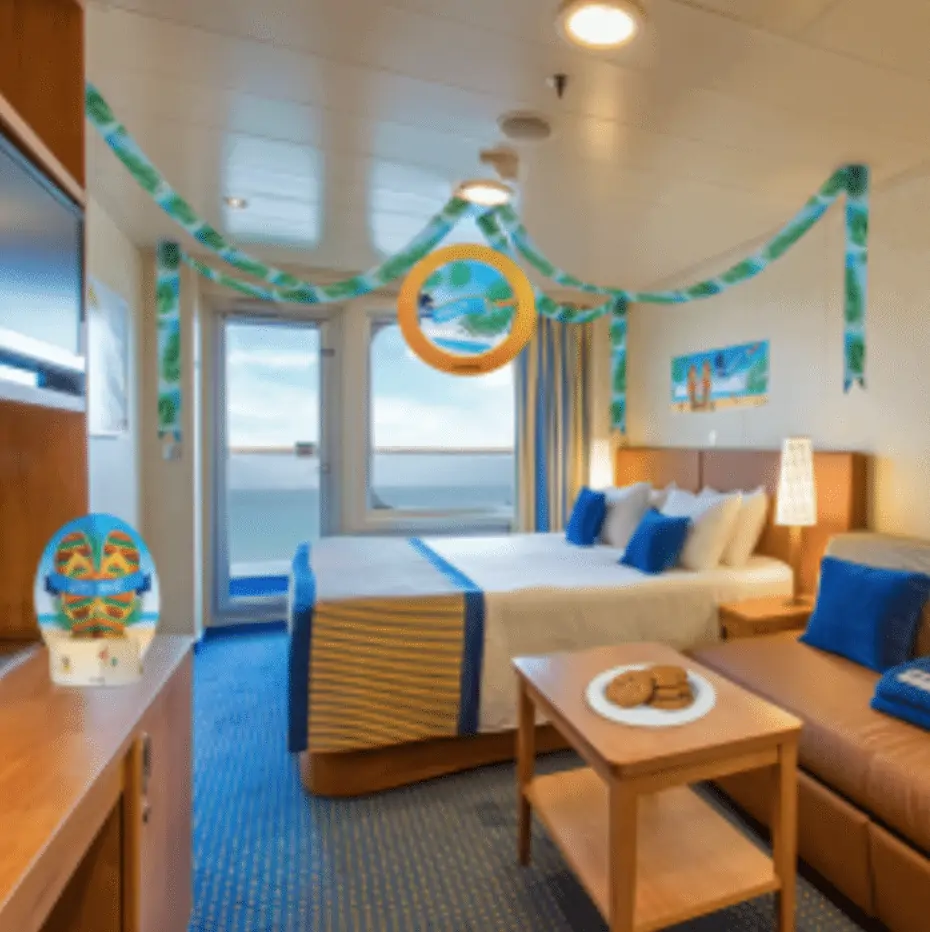 There are so many different decoration packages available through Carnival's website, with many of them specialized for birthdays, anniversaries, etc., but this package is a fun example of what you can get. It includes hanging garlands with a centerpiece, a table centerpiece, a 3 ft banner, a mirror decorator, and a plate of cookies. Like all cabin decoration packages, it is only available for pre-order before the cruise and cannot be ordered once on board.
9. Carnival Basic Tshirt, $5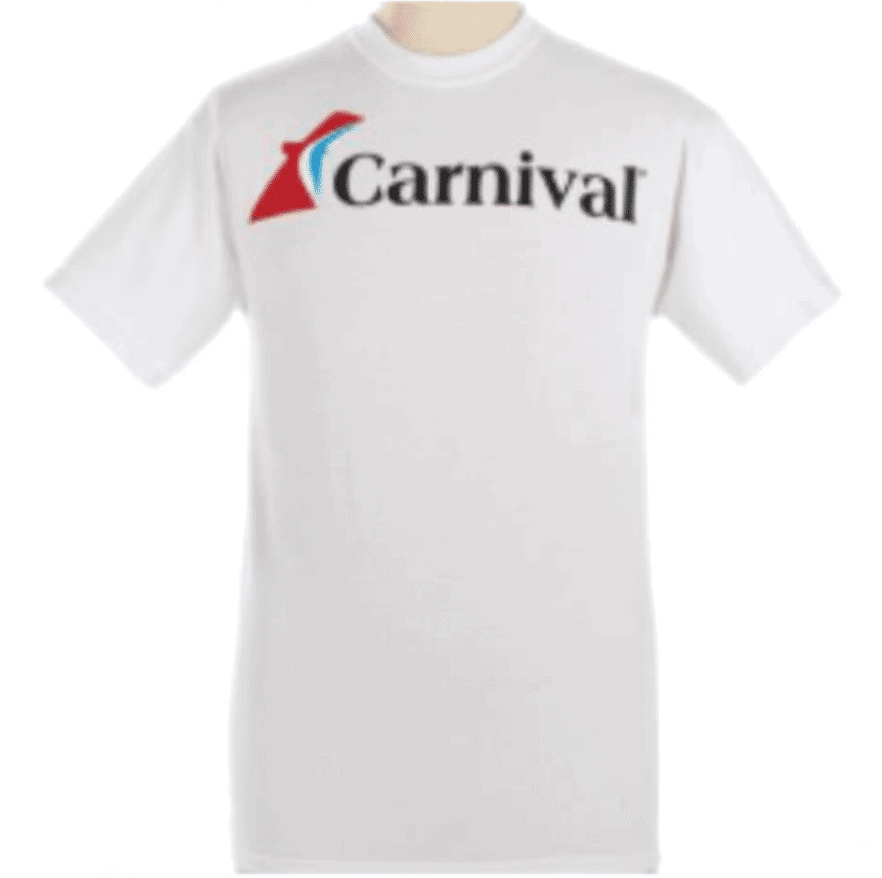 If you know someone who loves collecting shirts wherever they go, this shirt is a perfect and simple gift, and it's a fun way for them to show off their love for cruising!
10. Alchemy Bar Kit, $25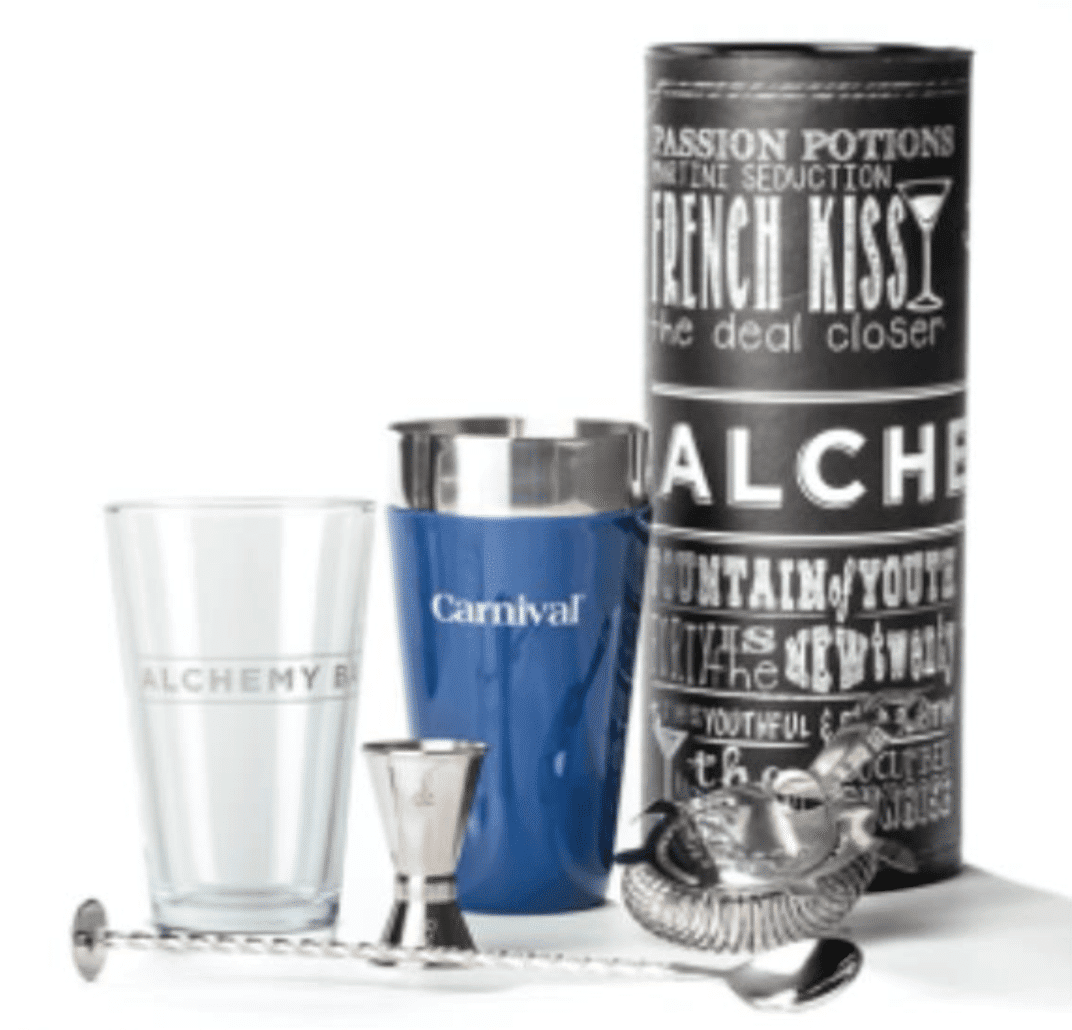 For your friends who like to drink, let them take the Alchemy Bar home with them with this cool cocktail kit, in which they get a stainless steel shaker, strainer, and spoon along with a pint glass and 1 oz jigger.
11. Cruise Cash, $25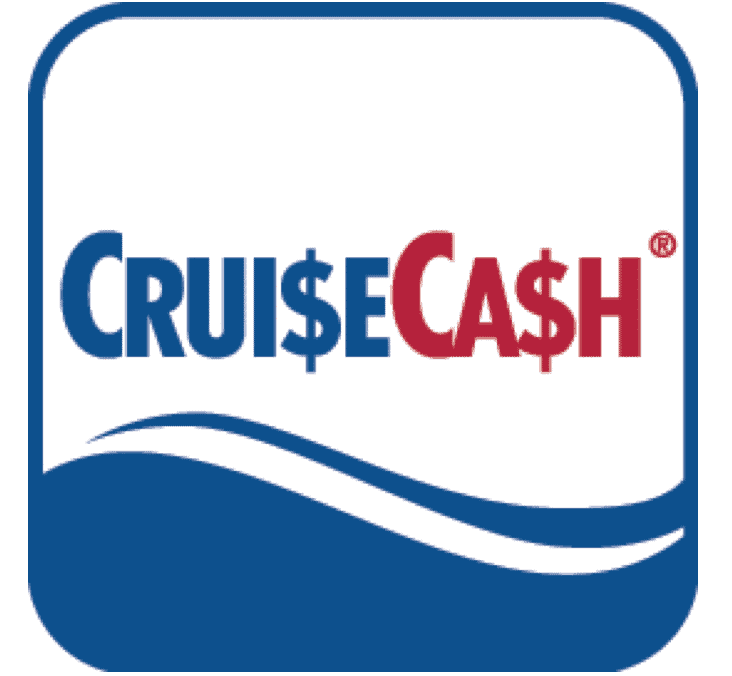 Sometimes the best gift is just plain cash so that the receiver can spend it on whatever they want… drinks, pictures, gift shop souvenirs, candy at Cherry On Top, casino play, a night at the steakhouse, excursions… the possibilities are nearly endless! Cruise Cash can be bought in $25 increments up to $100, or you can buy "Cruise Cash Photo" credit that applies only to Pixels Gallery photo purchases and comes in $10 increments or "Cruise Cash Bar" credit that applies only toward alcohol and comes in $25 increments. For the latter, make sure they're not buying the Cheers! beverage package already.
Pin this!