San Juan, the vibrant capital city of Puerto Rico, truly has something to offer for every visitor. As one of the oldest settlements in the New World, the city is rich in historical sites. But San Juan doesn't just offer history.
Its location on one of the largest islands in the Caribbean affords the port easy access to a wealth of natural treasures including beaches, tropical rainforests with mountain trails and waterfalls, and unique and delicious cuisine. 
Basic Facts
Sitting on the north coast of the island of Puerto Rico, San Juan has a rich and exciting history. The weather is reliably tropical with frequent showers in the summer, and warm but drier winters. For travelers, San Juan is one of the most interesting ports of the Caribbean.  
Country: Commonwealth Territory of the United States 
Currency: United States Dollar
Government: Republic
Language: Spanish is the primary language, but many in the tourist industry speak English
Population: 347,000
Religion: Catholicism
Weather: Tropical wet summer, warm dry winter
The Port Area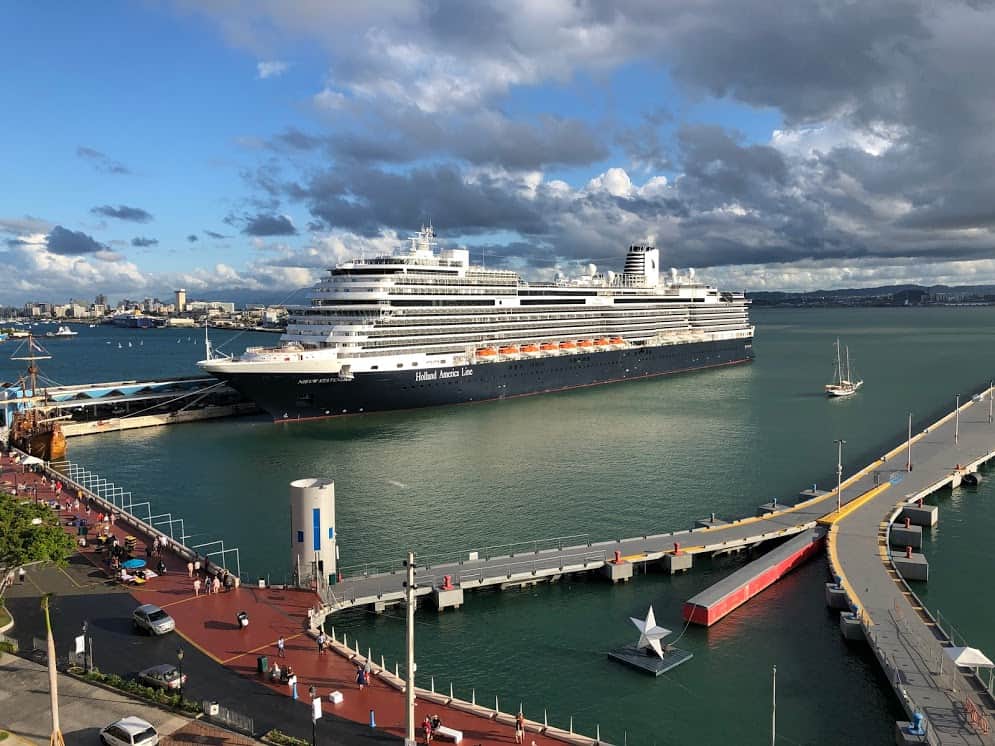 When sailing into the harbor, don't miss the opportunity to be out on deck to see the ship sail past the old city's fortifications — it is really something to behold!
Most ships dock at one of the piers which are located on the southern side of Old San Juan. If this is the case for your vessel, then all the sights and flavors of Old San Juan are a short walk away and are immediately visible from the piers.
However, others, such as most Royal Caribbean ships, are berthed a bit further away at the Pan American Pier, which is an easy and short taxi or Uber ride away.
RELATED: 5 Most European Cities In North America To Visit on a Cruise
Things For Cruisers To Do In Puerto Rico
1. Walk Old San Juan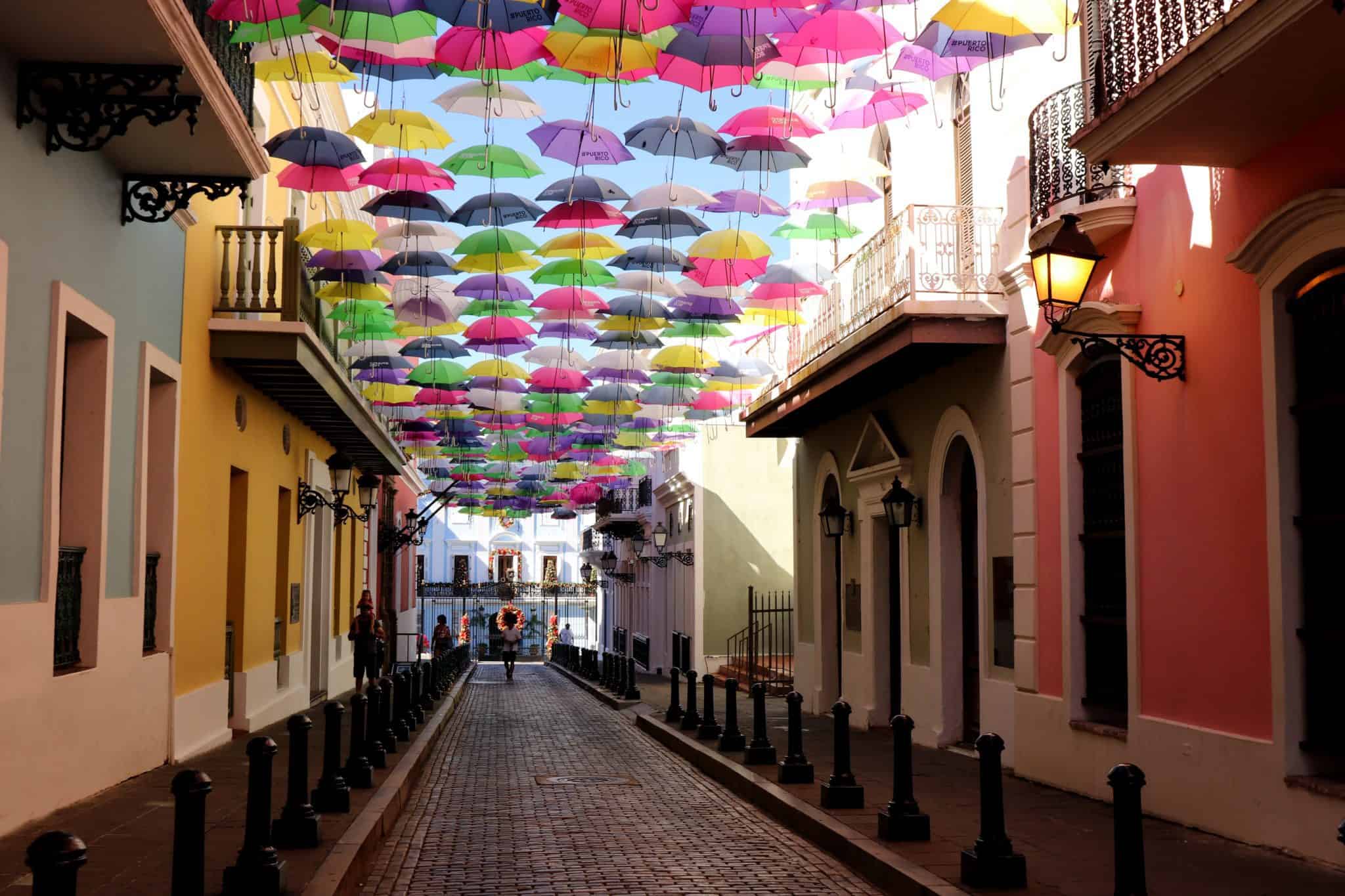 The beating heart of the city, Old San Juan is the remarkably intact Spanish colonial walled town that was once one of the most important cities of the Spanish colonial empire. Based upon a grid pattern and surrounded by the sea on three sides, walking around the streets is a joy as "getting lost" is not really a possibility. 
Beautiful flower-filled squares are around corners and townhouses are painted all manner of colorful Caribbean hues, while more restaurants than you could possibly try in even a dozen visits tempt passersby.
Even though Old San Juan is only about 7 blocks wide and 7 blocks long, the terrain and weather can make what appears to be a short walk longer than anticipated. Dress accordingly, wear comfortable shoes, and always leave time to stop for a cocktail or café!
2. La Catedral de San Juan Bautista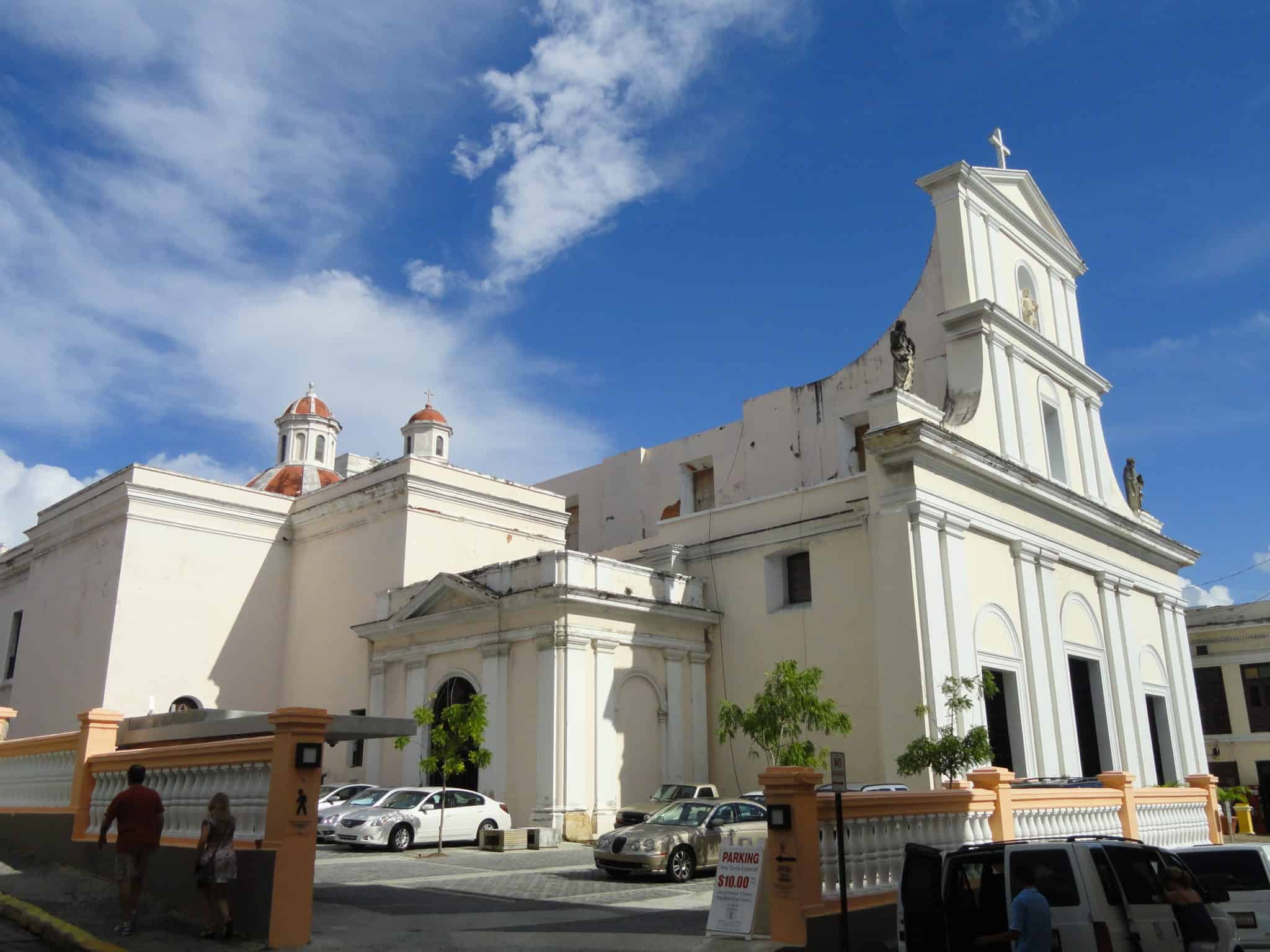 Celebrating 500 years of serving the community, one of the oldest buildings in San Juan (and also the oldest cathedral in the United States) is the Cathedral of Saint John the Baptist. It is a beautiful building to tour. The interior is understated but elegant and worth popping in to view.
Additionally, the tomb of Ponce de Leon, one of the most famous Spanish explorers, is located inside the church. If you don't have the time to go in or are not inclined, the exterior is still worth passing by as the surrounding square and steps are often adorned with flowers in large pots and make for excellent photographs.
3. Visit El Morro
Practically the symbol of San Juan, the Castilo de San Felipe del Morro was used as a military installation from its foundation in 1539 all the way until 1961. As a UNSECO World Heritage site, it truly is one of the "must-see" locations in San Juan. Visitors are invited to tour the fortifications, climb hidden passageways, and imaging life for the soldiers who were stationed there.
Just outside the gates of the fort is a huge grassy area, great for relaxing, flying kites, and enjoying the ever-present breeze with lovely views of the ocean and surrounding city. Your ticket to the Castilo also includes access to the other fort in San Juan, San Cristobal, so if you want even more historical sights, stroll on over there after a visit to El Morro.  
4. Paseo del Morro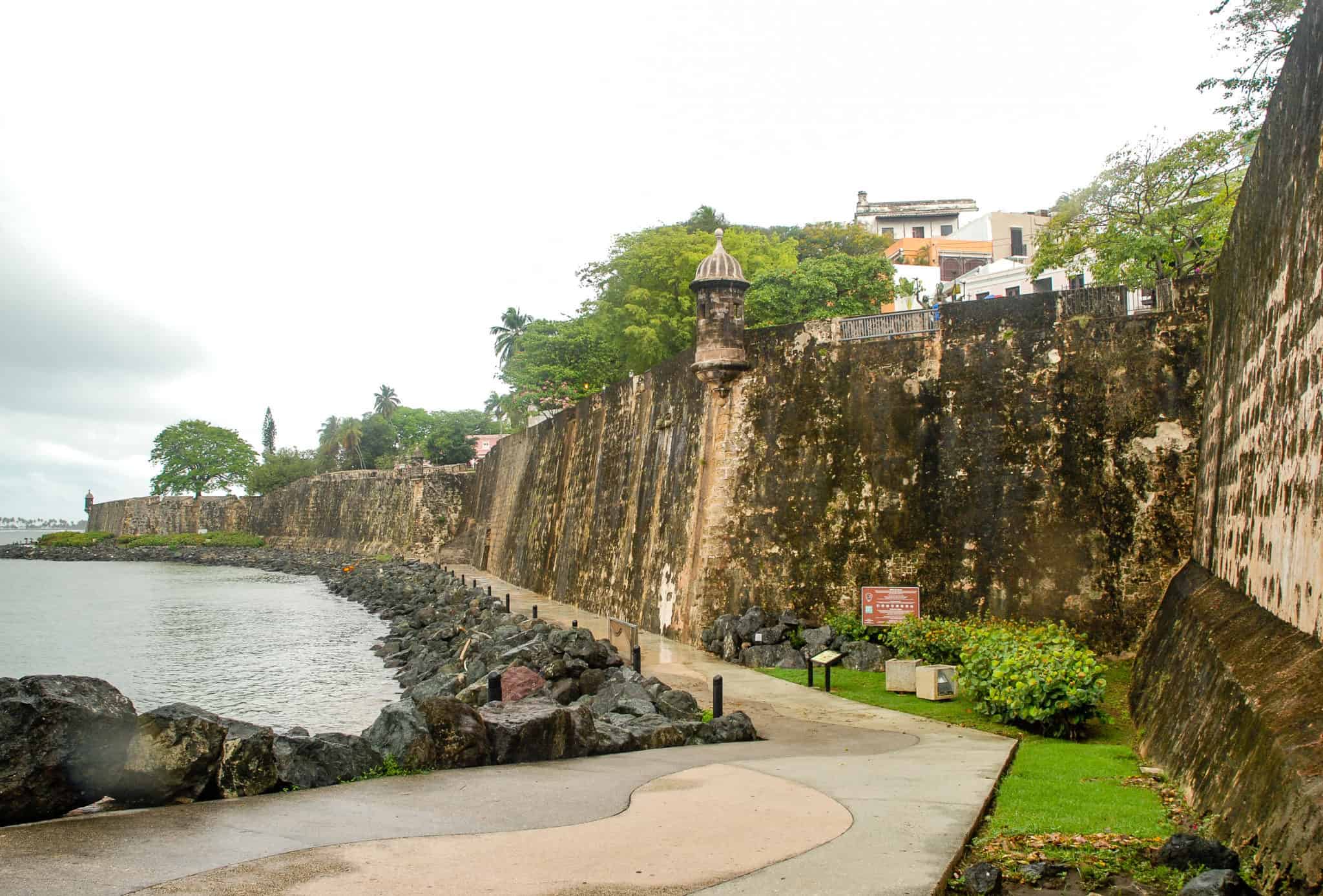 Winding along the ancient walls and fortifications of the city, the Paseo del Morro is a delightful walk to take with sweeping views of the sea. The walk begins at the Paseo de la Princesa, immediately west of the cruise piers. The entire walk is almost completely paved and mostly flat, though there are steps at the end leading up into the famous El Morro fortress.
If you don't feel like making the entire walk around the city, a good stopping point is at La Puerta de San Juan, a gateway painted red which allows access to the city. A word of wisdom: the walk is mostly unshaded, so it is best done in the morning or late afternoon.  
5. Try Mofongo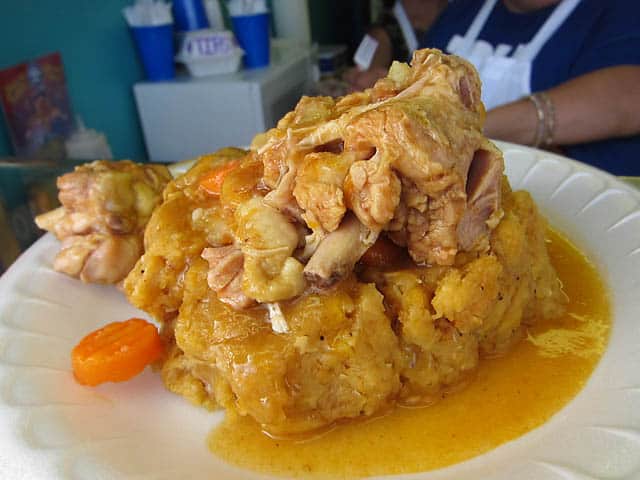 The signature dish of Puerto Rico, mofongo is made from mashing and frying plantains (a banana-like fruit), mixing them with salt, garlic, and other flavors, and then forming the concoction into a ball. While it might sound strange, we can promise you that the result is pure heaven!
Often served with toppings like shrimp, chicken, or a simple broth, mofongo is something that should not be missed on your visit to San Juan. 
6. Mallorca Pastries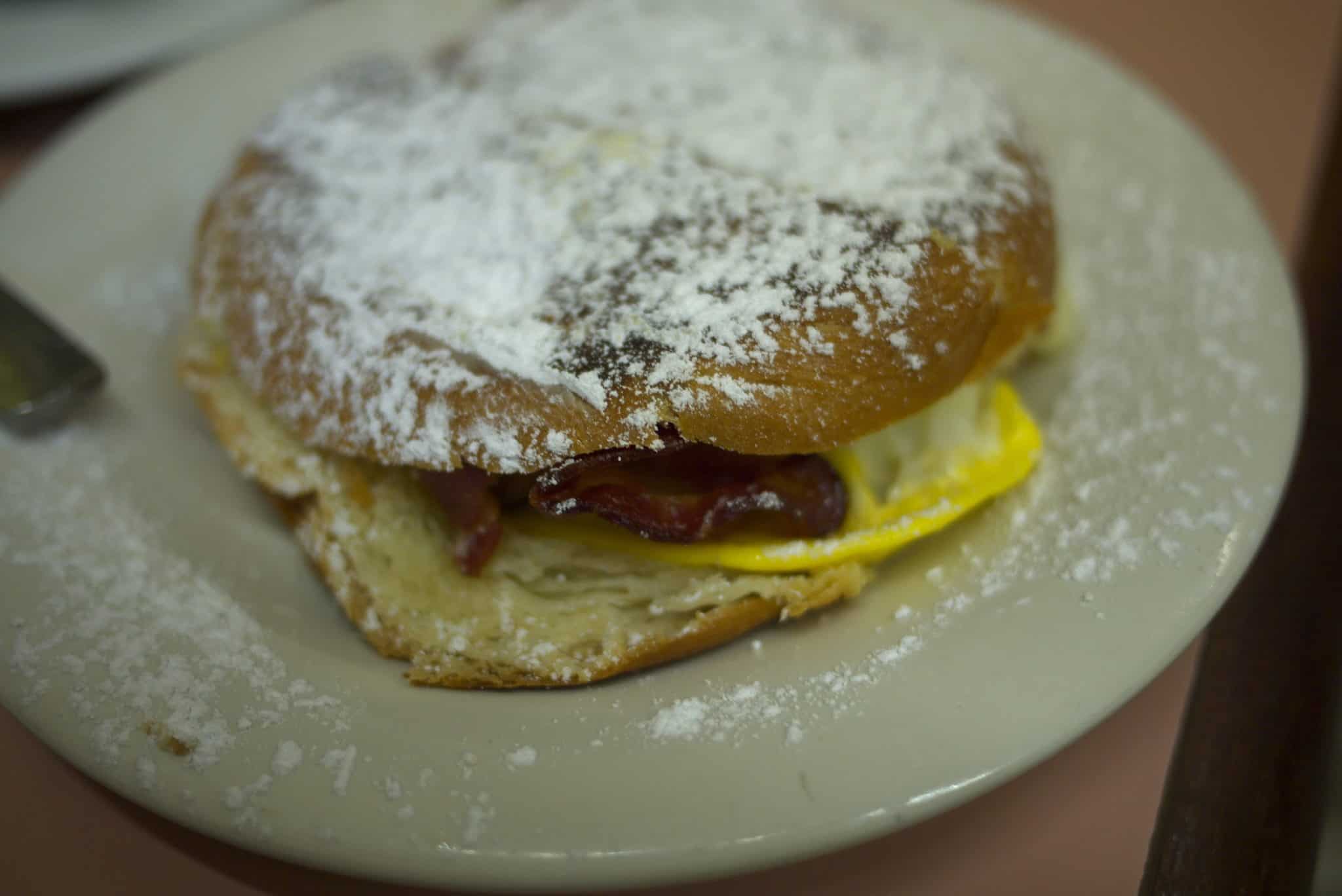 A local pastry topped in powdered sugar, Mallorcas are available plain or filled with a variety of items such as cheese, ham, or guava paste. If this sounds like something you may want to try (and you should!), they are best at their namesake restaurant, Cafeteria Mallorca located on Plaza San Francisco. Other local shops sell them as well. 
7. Bacardi Rum Factory
For fans of rum, the Bacardi factory in San Juan is often described as a cathedral of sorts. To get there, you can take a tour through your cruise line or other operator, take a taxi, or utilize a public water bus/ taxi combo. When onsite, tours of the distillery are offered which showcase the process of rum production, the history of Bacardi, and of course, tastings. Also located on the grounds is a spectacular outdoor tasting terrace, shaded by a retro covering.   
READ MORE: 5 Reasons to Take the Bacardi Rum Plant Tour in San Juan
8. Beaches Near Old San Juan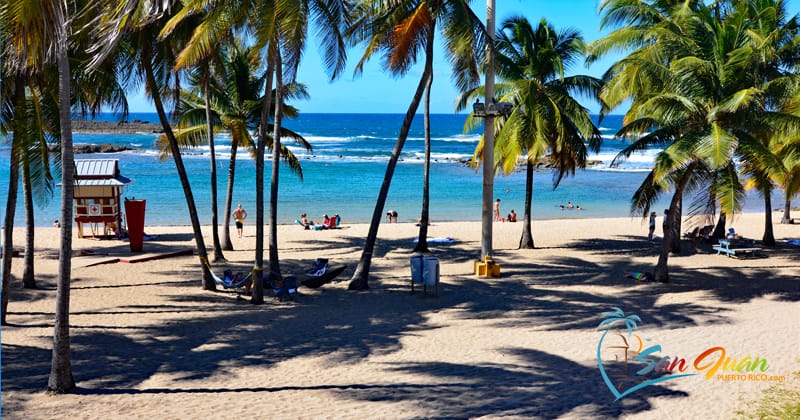 Puerto Rico is justifiably famous for its beaches, and there are several to choose from near San Juan. Each has beautiful golden sand and crystal clear water. The closest to the port is a short taxi ride away at Playa Escambron. This beach has facilities for changing, as well as restrooms, lifeguards, and refreshment stands.
Further from the port are the beaches of Condado and Isla Verde, which are just as lovely as Playa Escambron. However, facilities are generally inside hotels or condo complexes, so a day pass to one of the resorts may be your best bet. The Hilton, Marriott, and San Juan Beach and Water Club all offer passes.  
9. El Yunque National Forest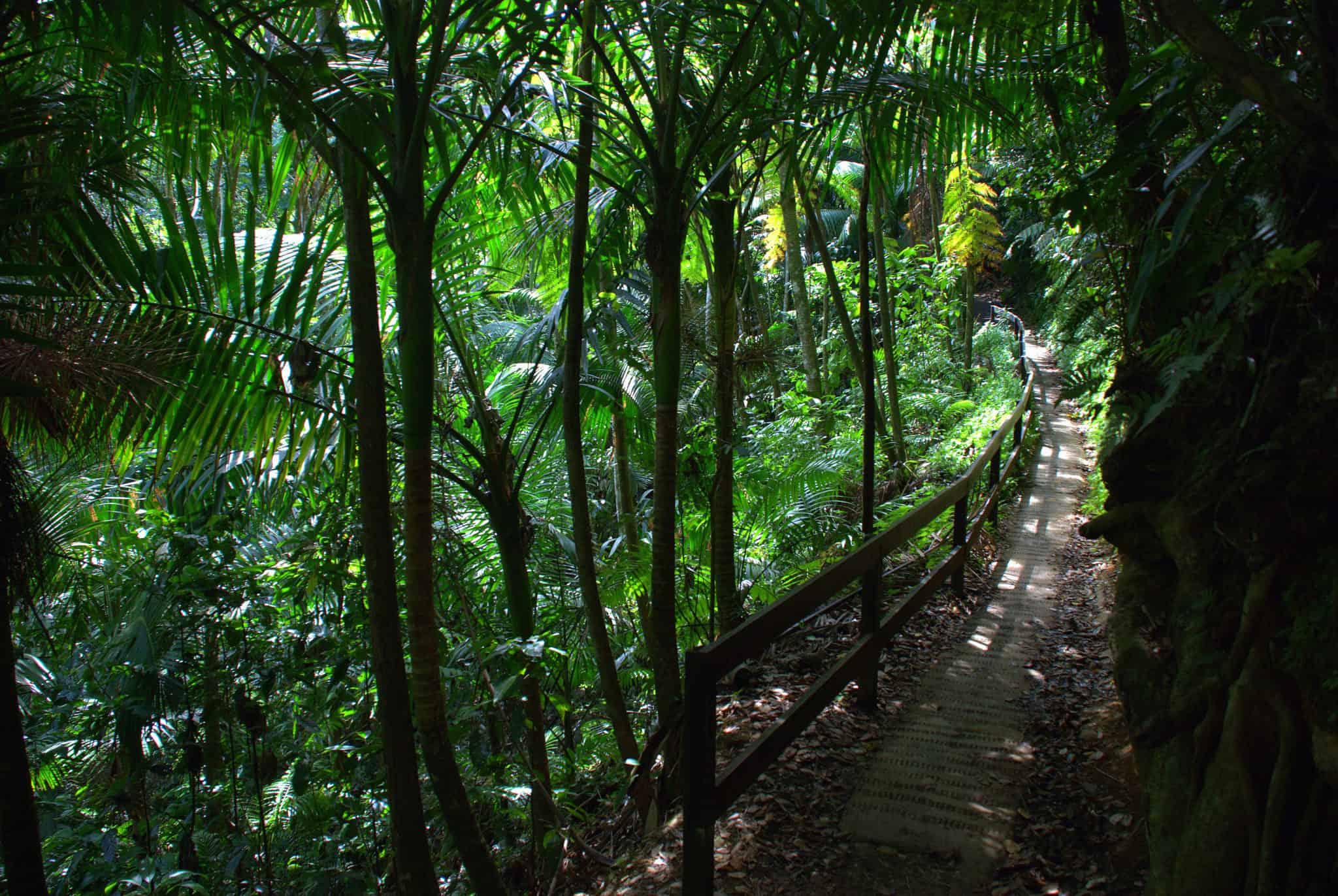 Located about an hour and a half from the port in San Juan, El Yunque is a United States National Forest. A true rainforest, the park is a delight to visit. Despite sustaining significant damage from the hurricanes in 2017, it has rebounded spectacularly — a testament to the resilience of nature. Hikes in the forest lead to waterfalls, and observant visitors might even see the tiny coqui frog, Puerto Rico's most famous creature.
To get to El Yunque, a rental car is a must, otherwise, taking a tour is a good idea to ensure your time is spent wisely and that while in the forest, you see the best it has to offer!
10. Charter a Boat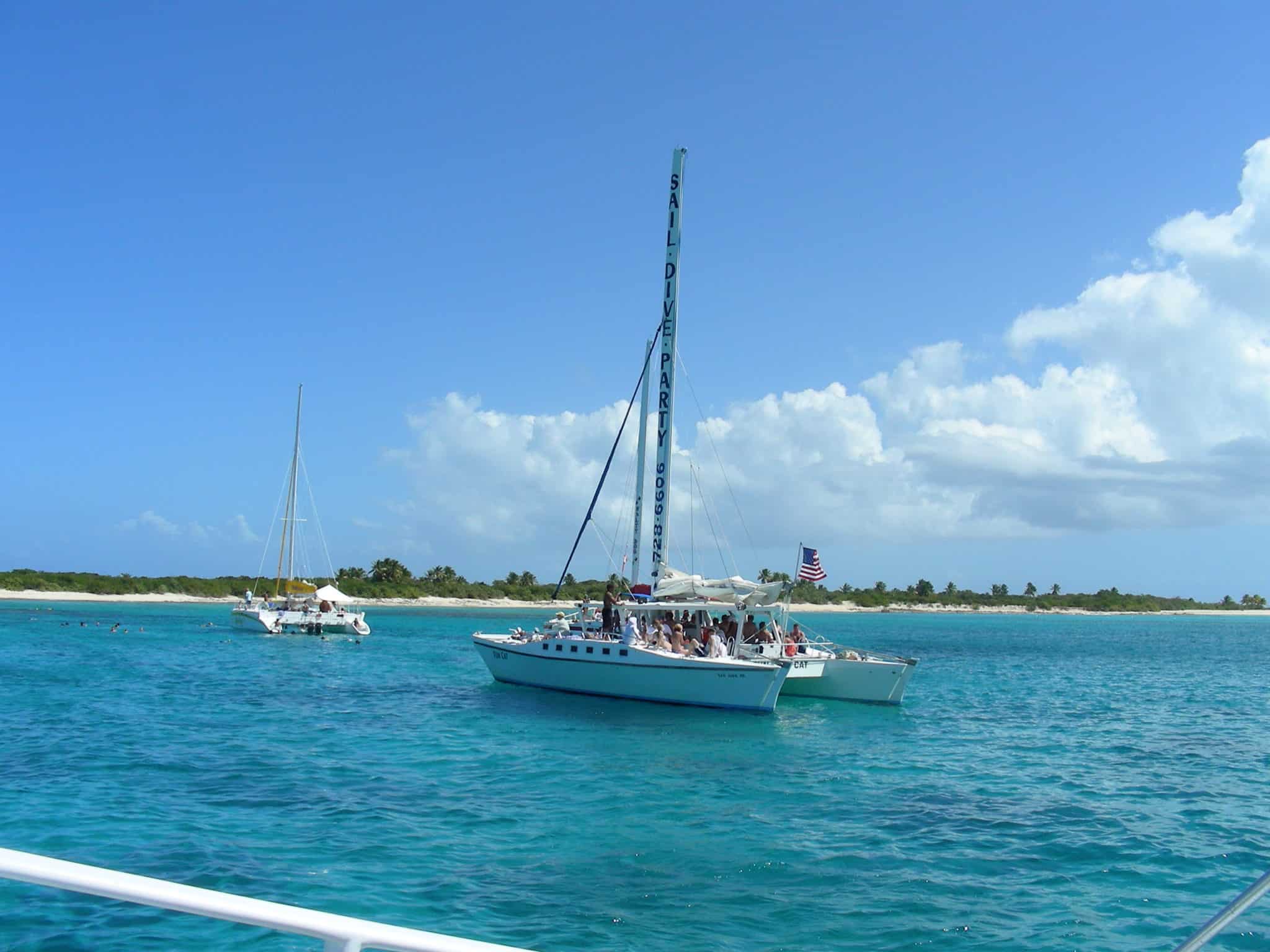 A fabulous option for those who may be weary of history, yachts and catamarans can be hired from a number of different operators in San Juan. Typical cruises tour the harbor area, go along the north coast of the island, and, if time permits, visit a "deserted" tropical island.
Prices usually include lunch and snacks along with rum punch after all the swimming is done. If you have a late evening in San Juan, consider hiring a boat for a sunset cruise — they are breathtaking!
11. Visit Barrachina Restaurant for a Piña Colada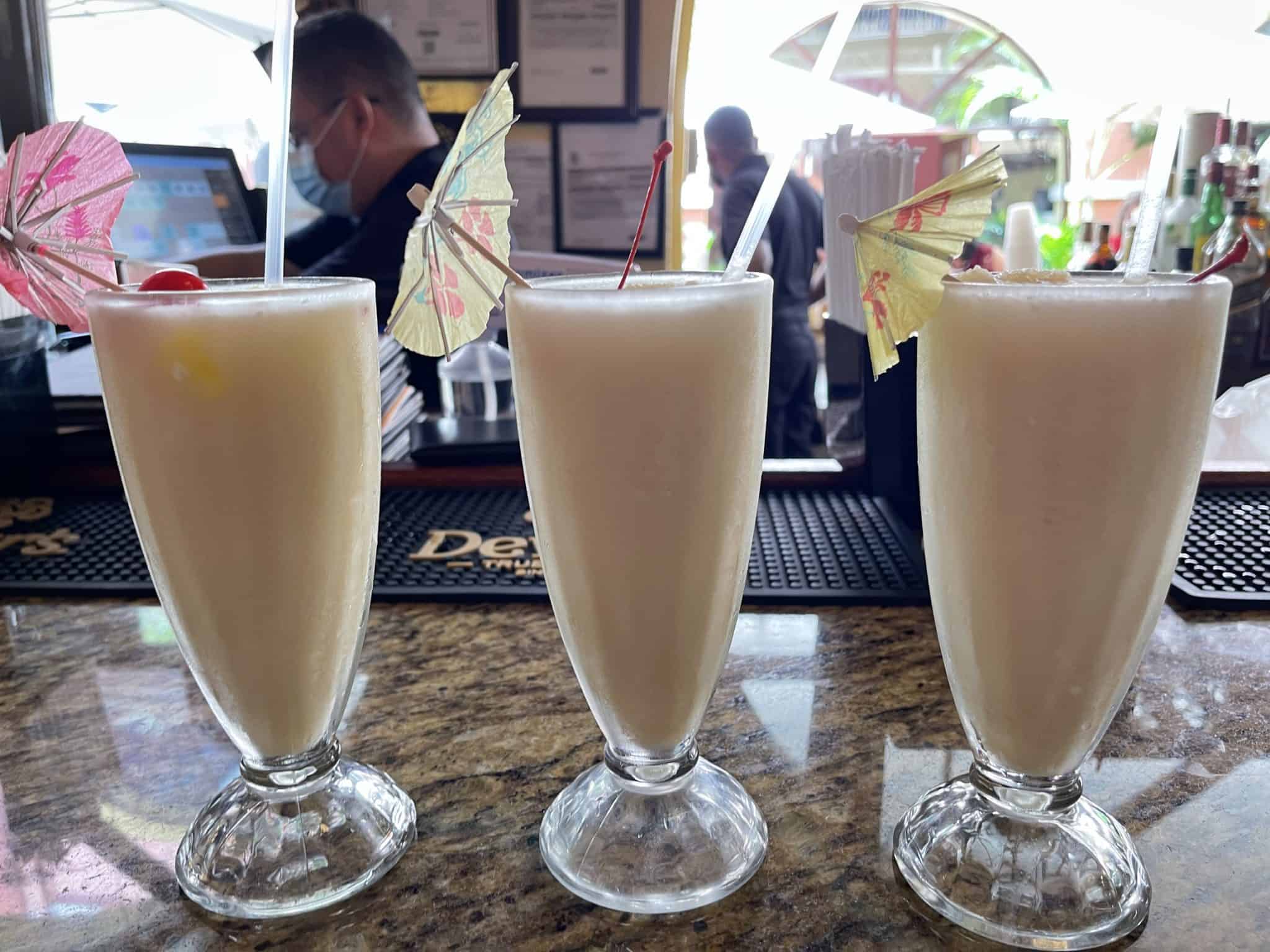 If a Caribbean drink is what you crave, consider heading to Barrachina Restaurant for an authentic pina colada. The restaurant claims to be the home of the original pineapple rum-based drink and not many people argue.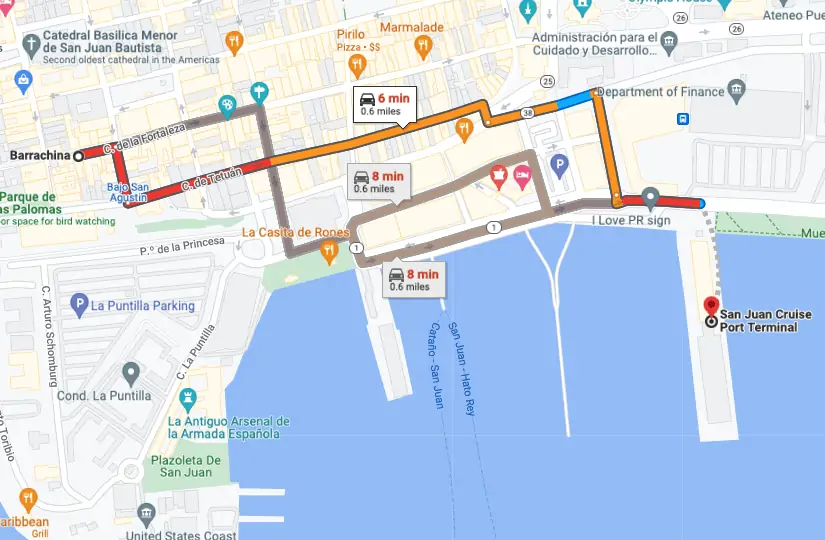 Location: 104 C. de la Fortaleza, San Juan, 00901, Puerto Rico
The walk is about a 10 to 15-minute walk from the main port area (a bit further if you're docked at the Pan American Pier).
If you have trouble with hills or inclines, you may want to consider taking a taxi from the port area to  
Pin it!