Written by Don Bucolo
While the average cruise lasts about seven days, that doesn't mean you have to take a full week out of work to enjoy a little fun in the sun. There are plenty of great cruise itineraries which are shorter in duration – some only three days long.
More cruise lines are now offering these mini-sailings from popular ports like Canaveral and Miami. Yes, even we New Englanders can hop on a plane to take advantage of these voyages.
After being on many seven-night or more cruises, we thought we were well prepared for our recent three-day Bahamas escape. But after our experience, we now know there are some differences between long and short cruises.
Armed with all of the know-how it takes to successfully execute a short cruise, we want to share this new found wisdom with you!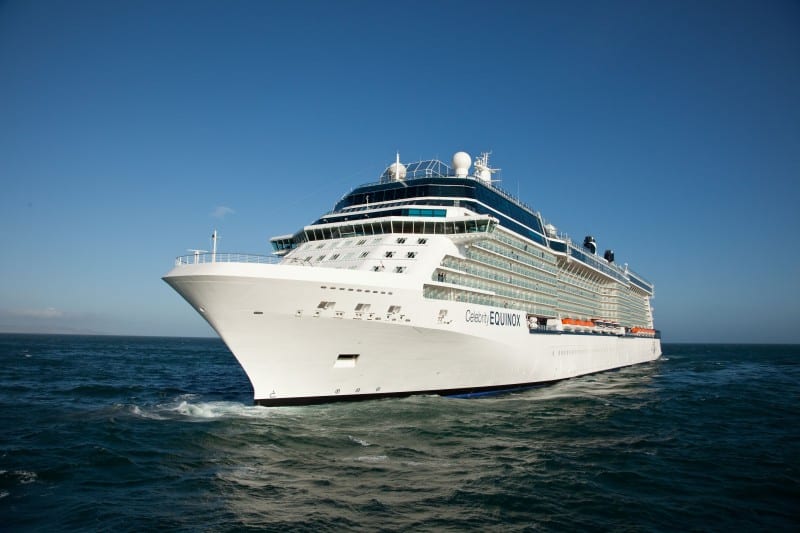 Do:
1. Make pre-cruise reservations 
If your cruise allows you to pre-book things like shows and dinners, we suggest you book them ahead of time. Even if you decide to change plans, you can usually cancel these reservations with no penalty.
2. Make transportation plans
If you are flying or driving, you want to make sure you have things like transportation to and from the pier, or parking, squared away before you leave. It is a pain having to waste time during your short trip making these arrangements.
3. See the shows
You may think that a short cruise will have subpar entertainment, but that was not the case at all! Go see the production shows and the nightly events as they will be a nice break from the sun and outdoors.
4. Get involved
Yes, pool parties, karaoke, game shows, and dance contests are among the many events that will most likely occur during your cruise. But, they are much more fun when you are actively participating. Remember, you will never see these people again in your life!
5. Get to the boat early for embarkation
You want to make the most of every precious moment, which means getting to the pier early so you can board as soon as possible.
6. Eat in venues besides the buffet
We recommend doing dinner in the Main Dining Room and trying some of the other casual snack offerings for lunch – they tend to be less crowded than the buffet.
7. Consider a drink package
Most major cruise lines offer drink packages that, for a flat fee, includes non-alcoholic beverages as well as a wide assortment of most beers, cocktails, and many wines. It might be easier and cheaper to purchase one of these plans so you don't have to worry about the final costs of your cruise.
Don't:
8. Worry about the cabin location
You are going to be sleeping there and that's about it. We were worried that the only available cabins when we booked were on Deck two but, once on board, the location didn't bother us at all. We were too busy having fun!
9. Overpack
What do you plan to do besides having some fun in the sun and a few poolside drinks? Bring a carry-on with the necessary beach essentials and an outfit for dinner, and let the rest take care of itself.
10. Plan on sleeping much
We are not night owls by any means, yet we were up late all three nights of the cruise because there was so much to do in such a short amount of time. From late night entertainment to midnight buffets and the call of the casino, we figured we could just sleep on the plane ride home!
11. Let the lines bother you
You and your fellow cruisers have the same goals on this cruise, meaning they will probably be doing the same things at the same times as you. You will have the occasional line or wait at a venue (particularly the bars) – don't sweat it! Relax and enjoy your vacation.
12. Go overboard
Not literally off the side of the ship. I'm talking about pacing yourself. You do not want to ruin the vacation by going too hard too early in the cruise. You want to walk away with memories, not regrets.
Final thoughts
So, for that next desperately needed mini-vacation from the nine to five work week, a short three or four day Bahamas or Caribbean cruise just may be the ticket you need to recharge those batteries.
Now that you have the dos and don'ts of taking a short cruise, you can maximize your vacation time while onboard.
All you need to do now is actually book that cruise!
Don Bucolo is the editor of Eat, Sleep, Cruise and can be found at EatSleepCruise.com.
Review of Enchantment of the Seas:
[smart_track_player url="https://traffic.libsyn.com/cruiseradioshow/CR_MAR_27_15_MIX_AU.mp3″ title="Enchantment of the Seas Review" artist="Cruise Radio" ]
Search Enchantment of the Seas Cruises:

Pin this!