On Monday, August 9, Disney Dream set sail from Port Canaveral, marking Disney Cruise Line's return to sailing from the United States.
Doug was able to drive to Port Canaveral to see the vessel off, as well as get a glimpse at sister ship Disney Fantasy in port at the same time. Here are some photos of both ships in Port Canaveral, as well as shots of Disney Dream as she set off for her first revenue cruise since early 2020.
First up is the ship from the parking lot. This photo really gives you a great sense of scale when you look at the vehicles parked vs. the ship not far behind them.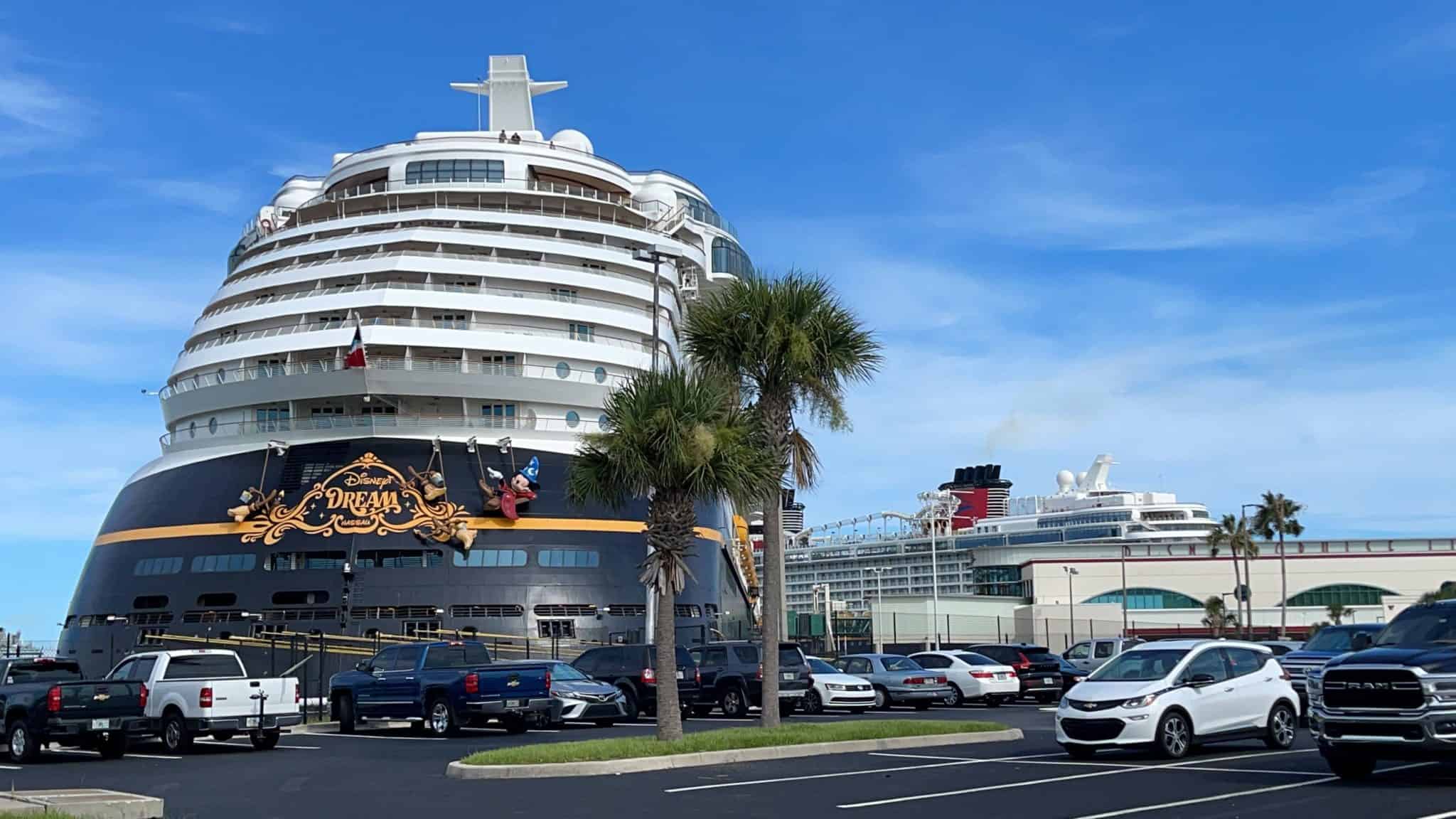 Here's another from further towards the side of the ship. Do you see Doug's shadow!?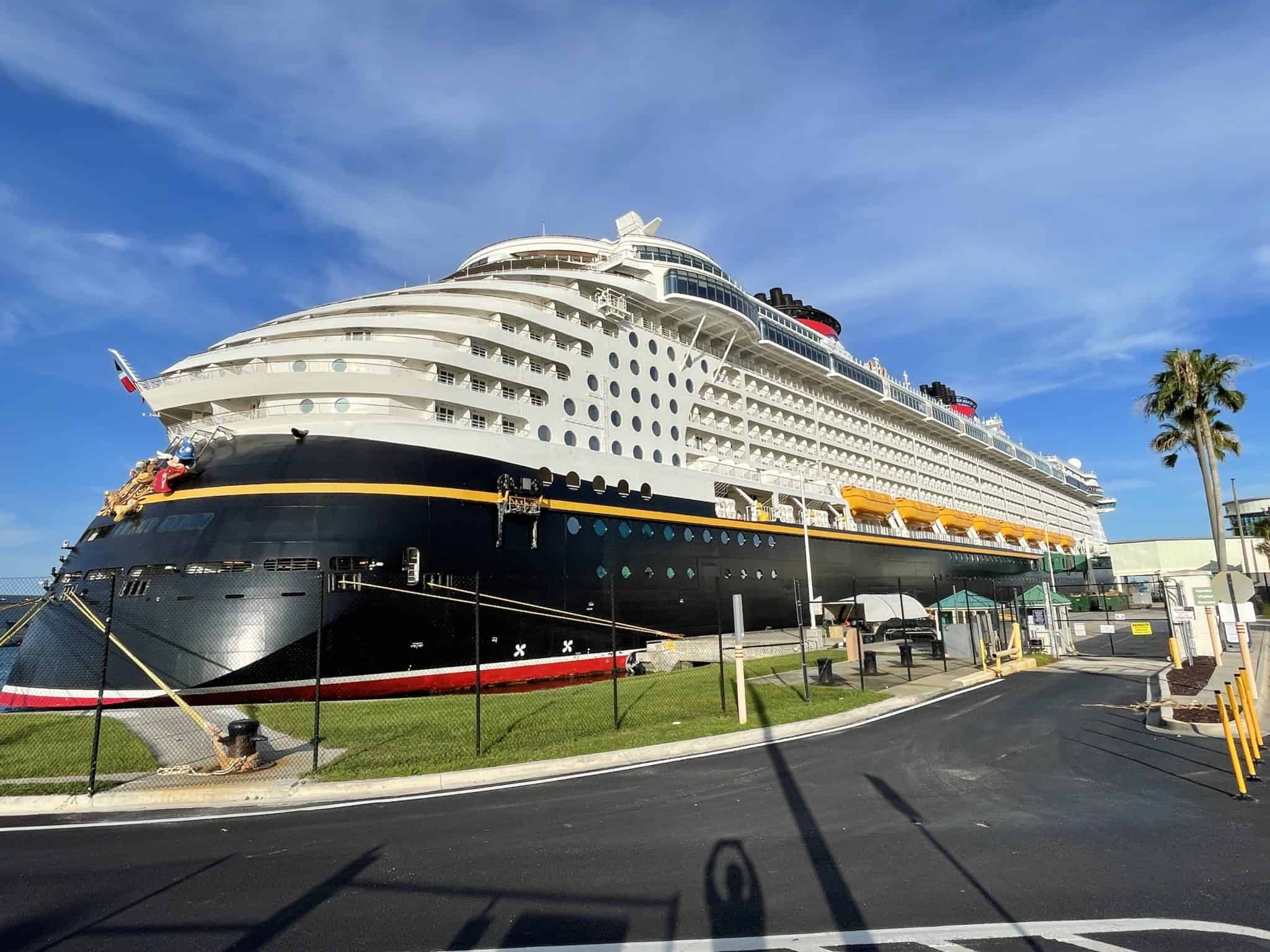 Now let's hop over to Disney Fantasy, which looks like she's playing peek-a-boo behind this cargo ship.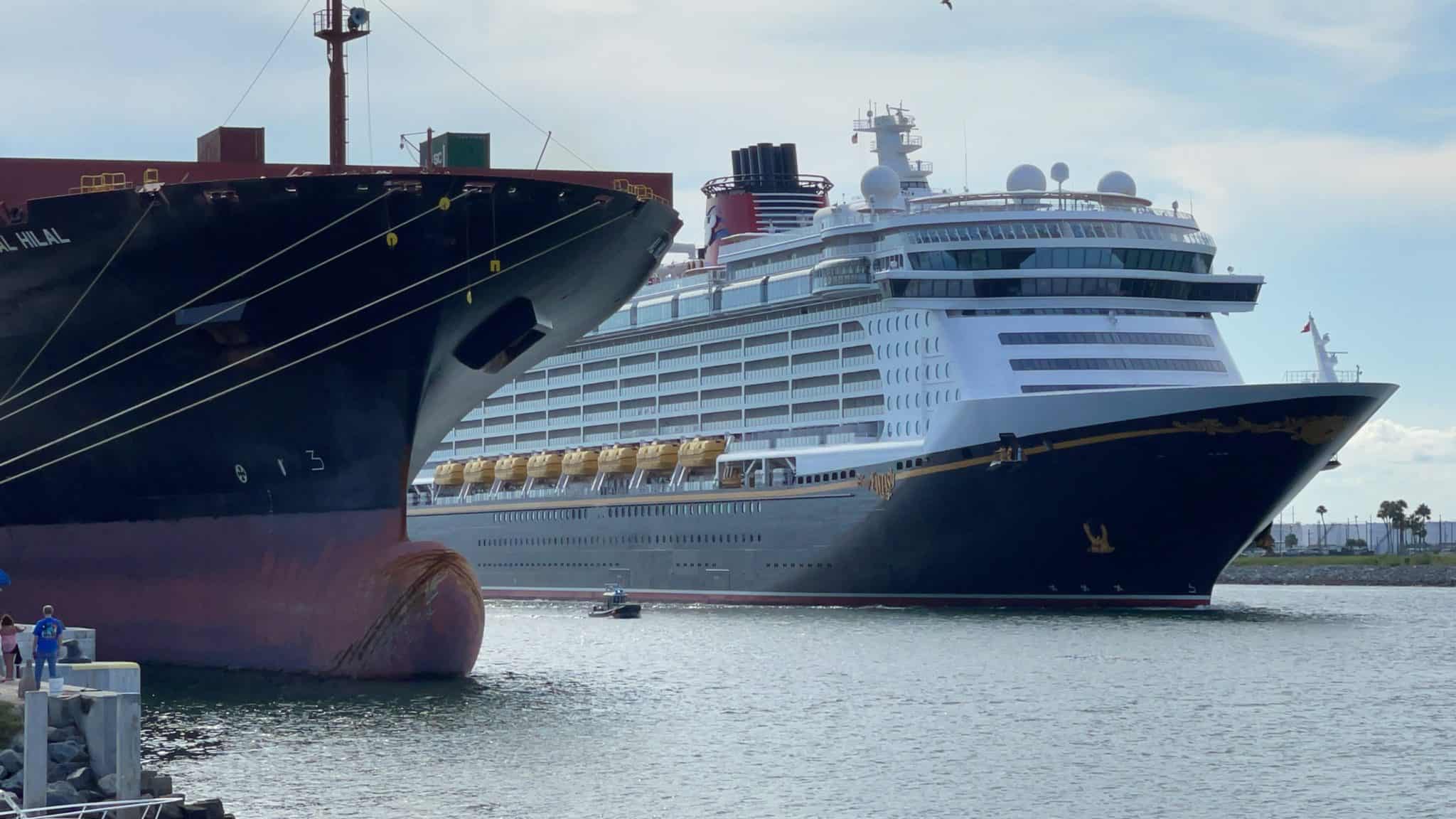 Another full-body shot of Fantasy.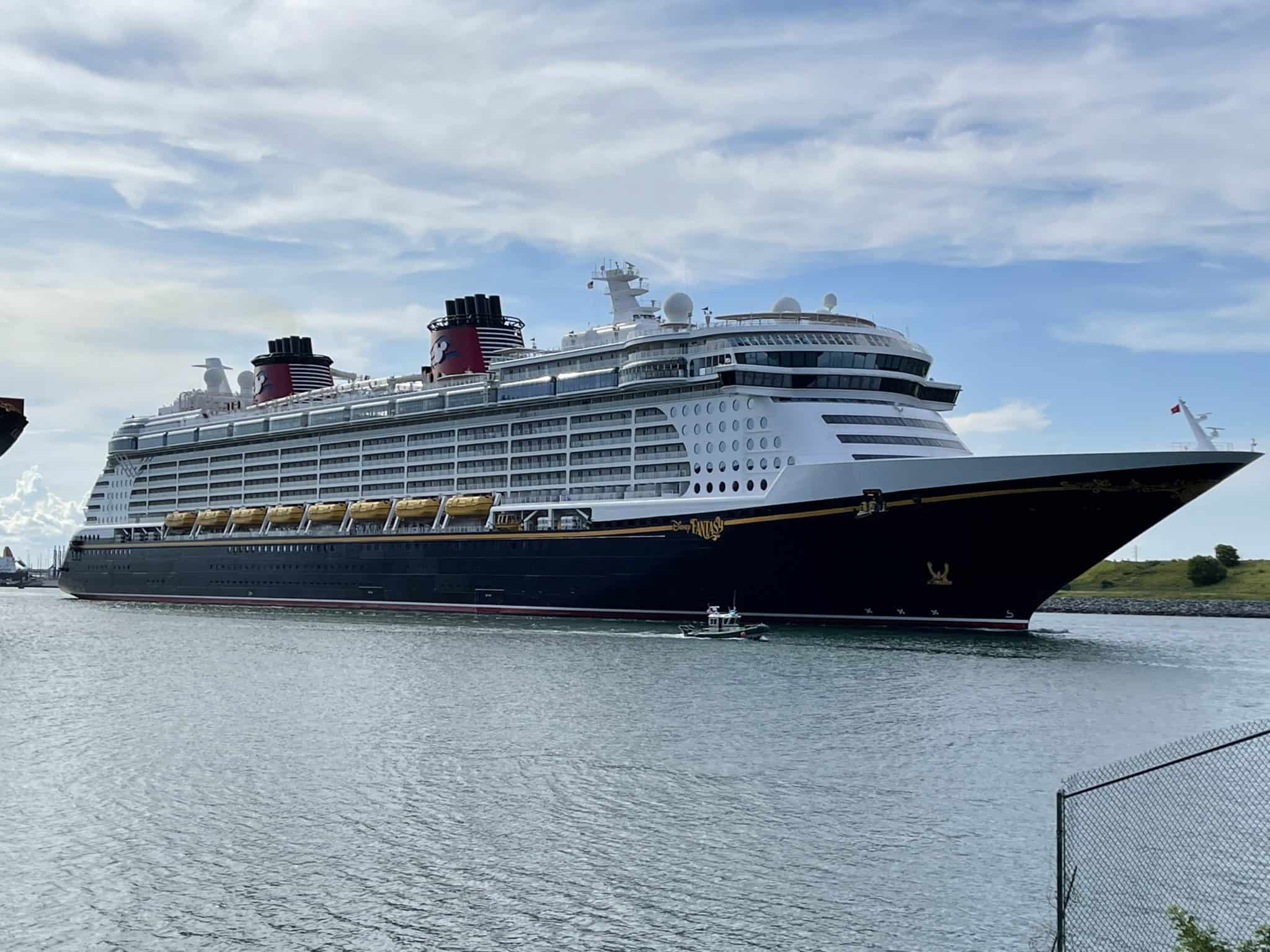 How cute is Dumbo at Disney Fantasy's aft!? Each Disney Cruise Line ship has different characters hanging off the back. As you might have noticed above, Disney Dream features Sorcerer Mickey and the dancing brooms from Fantasia.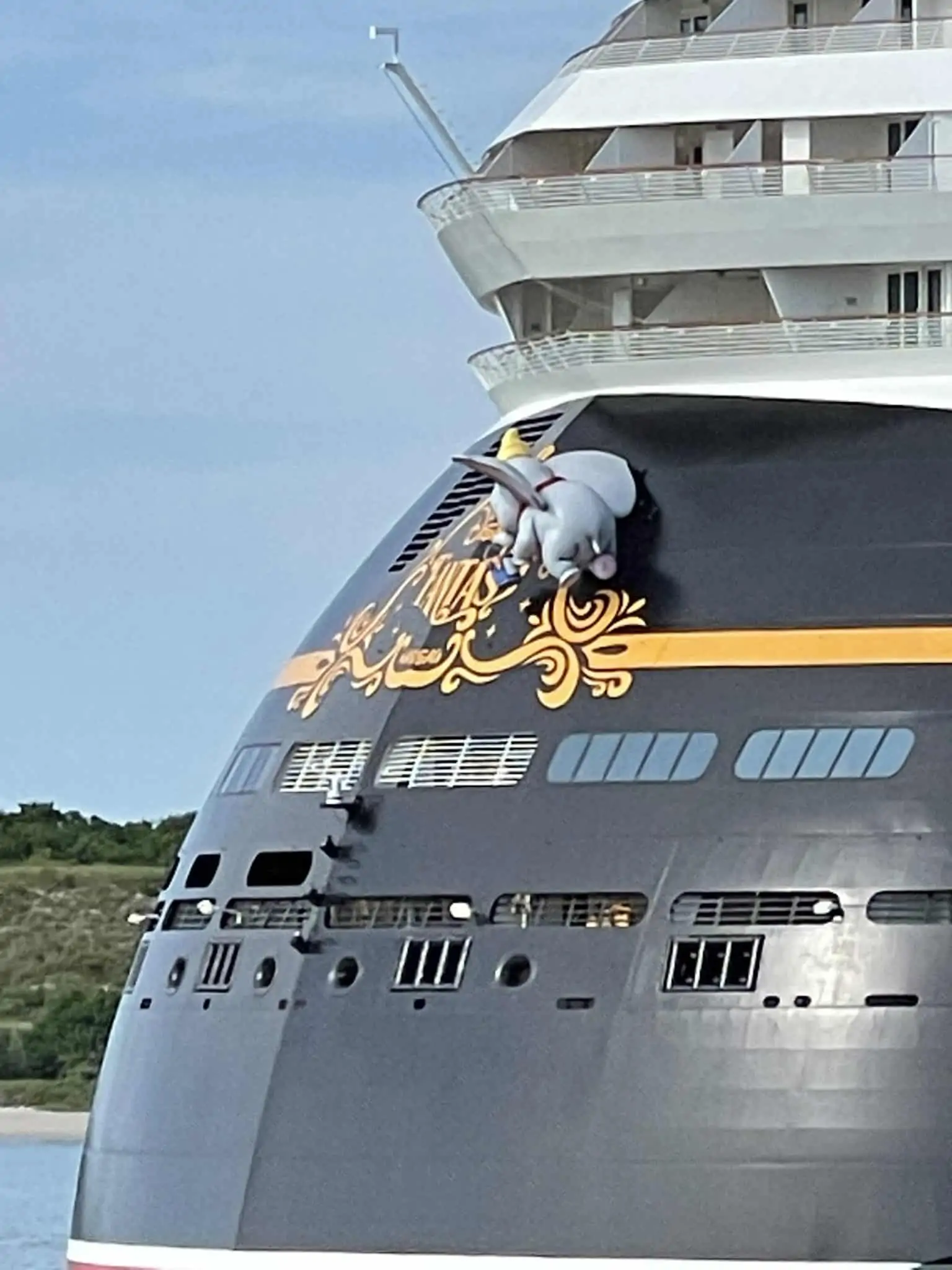 This little sea turtle popped its head up to check out the Disney ships, too!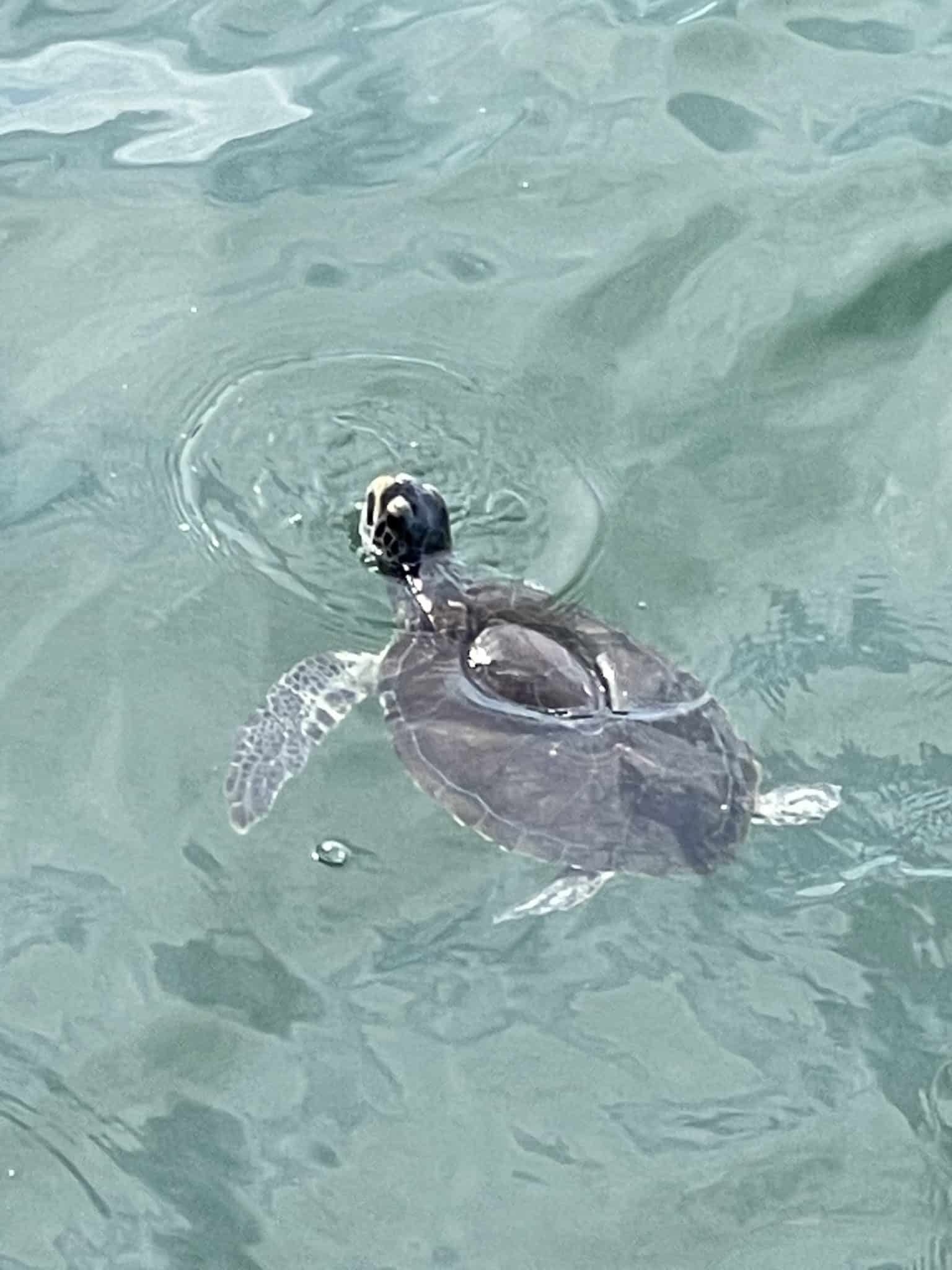 This bird was keeping a safe distance, though.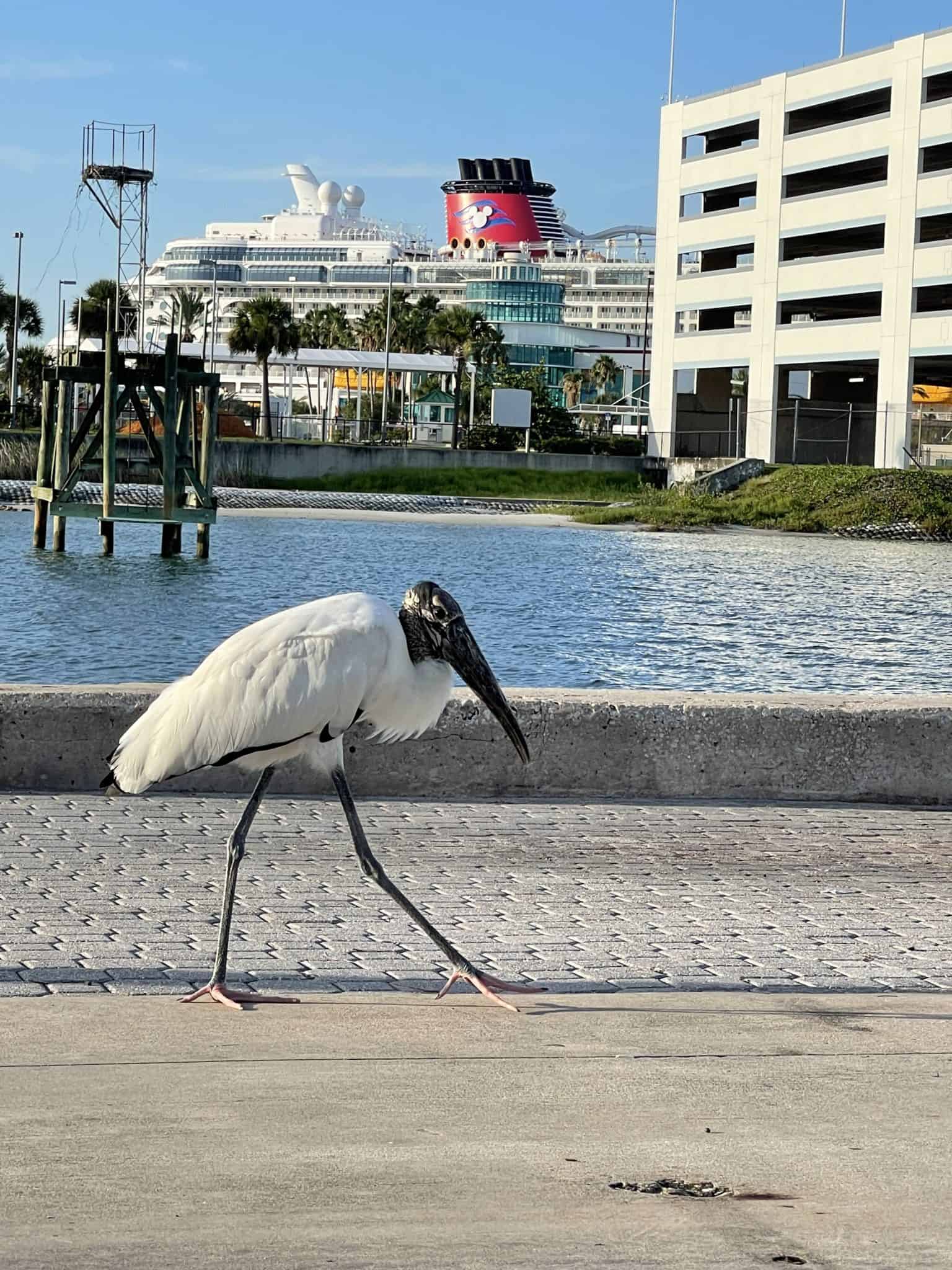 So exciting! I think it goes without saying that we are dying to sail Disney Cruise Line sometime.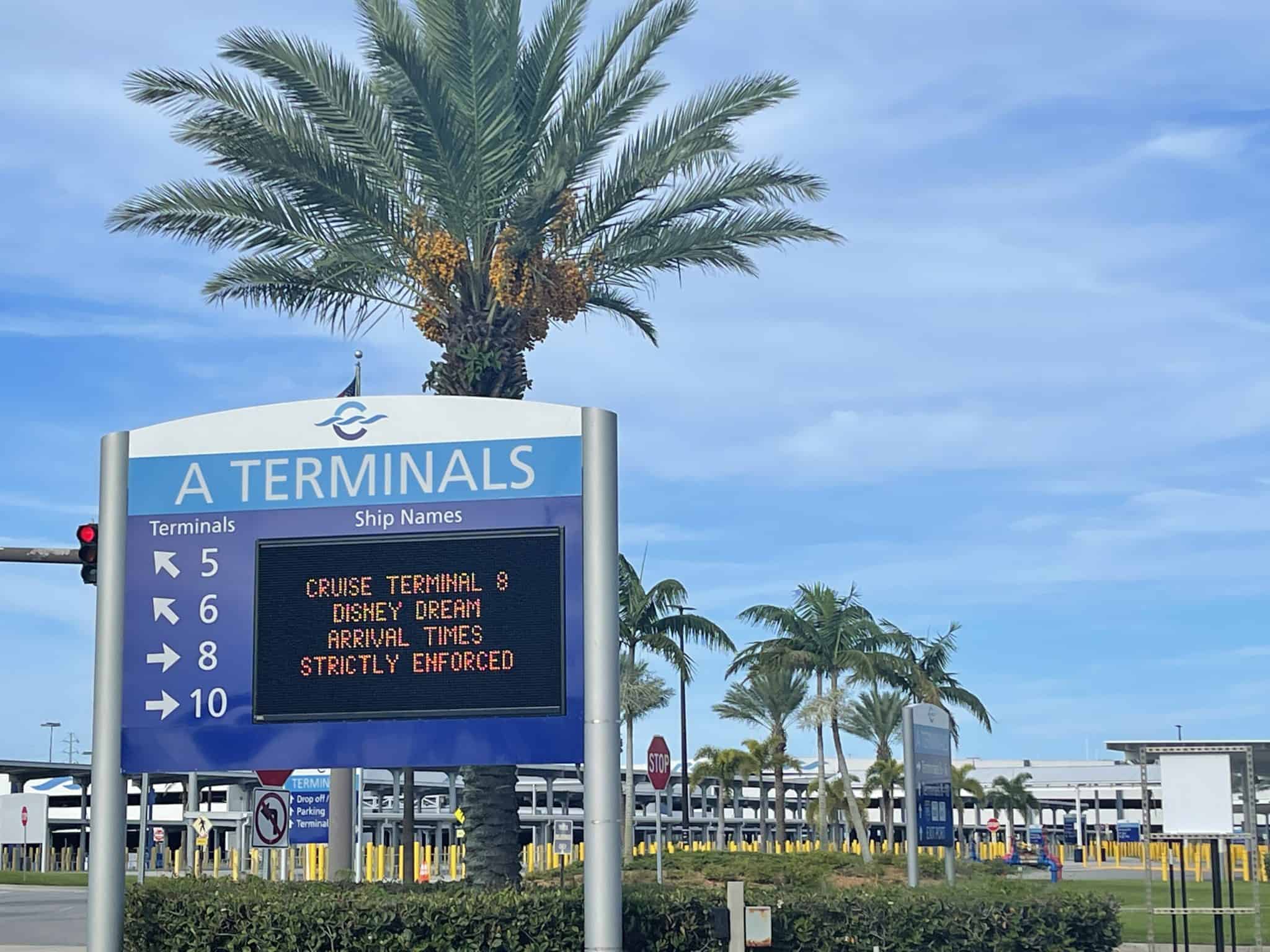 After nearly a year and a half, Disney Dream is on the move again with paying passengers!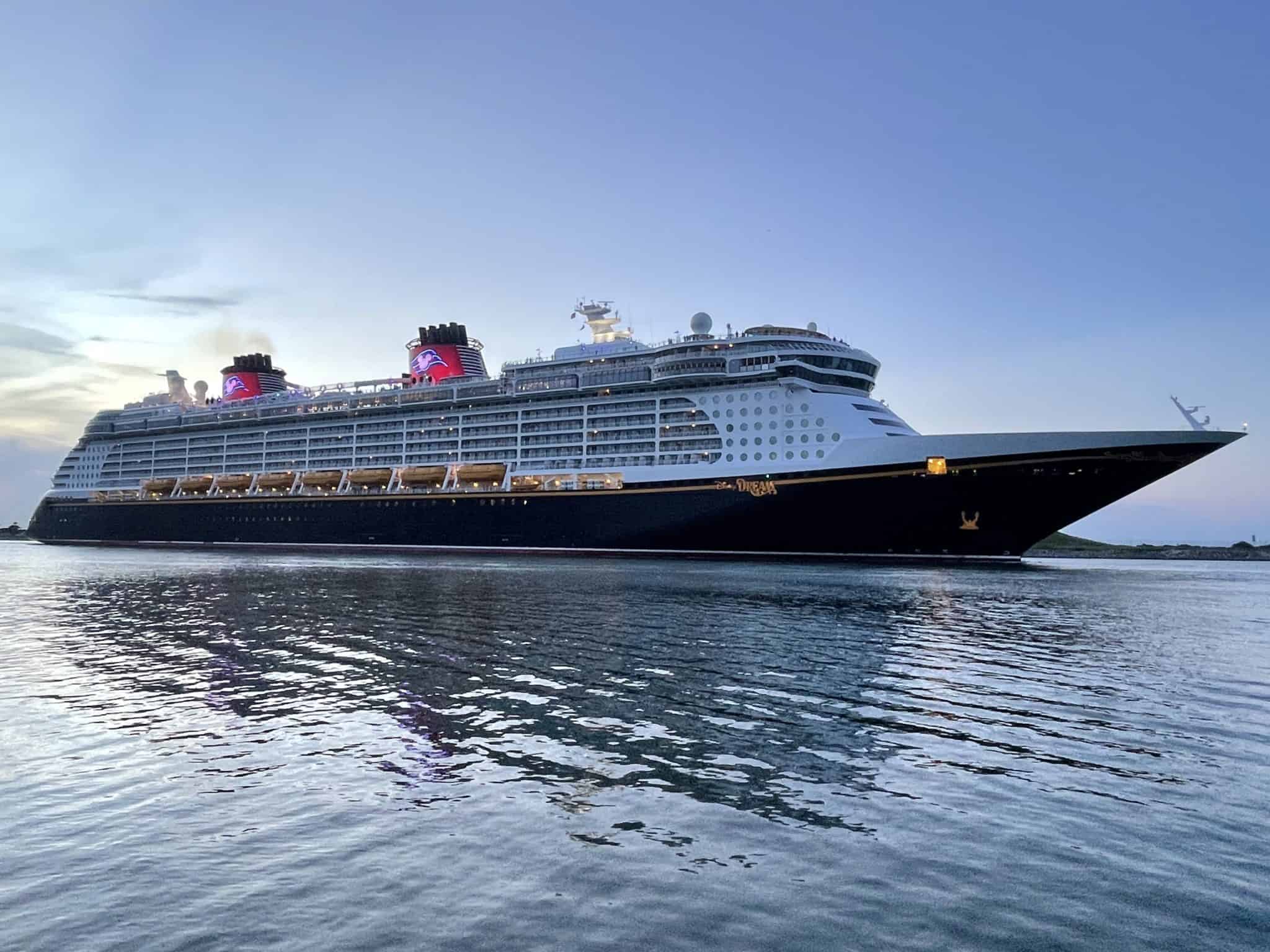 There's just something about how a cruise ship glitters at dusk.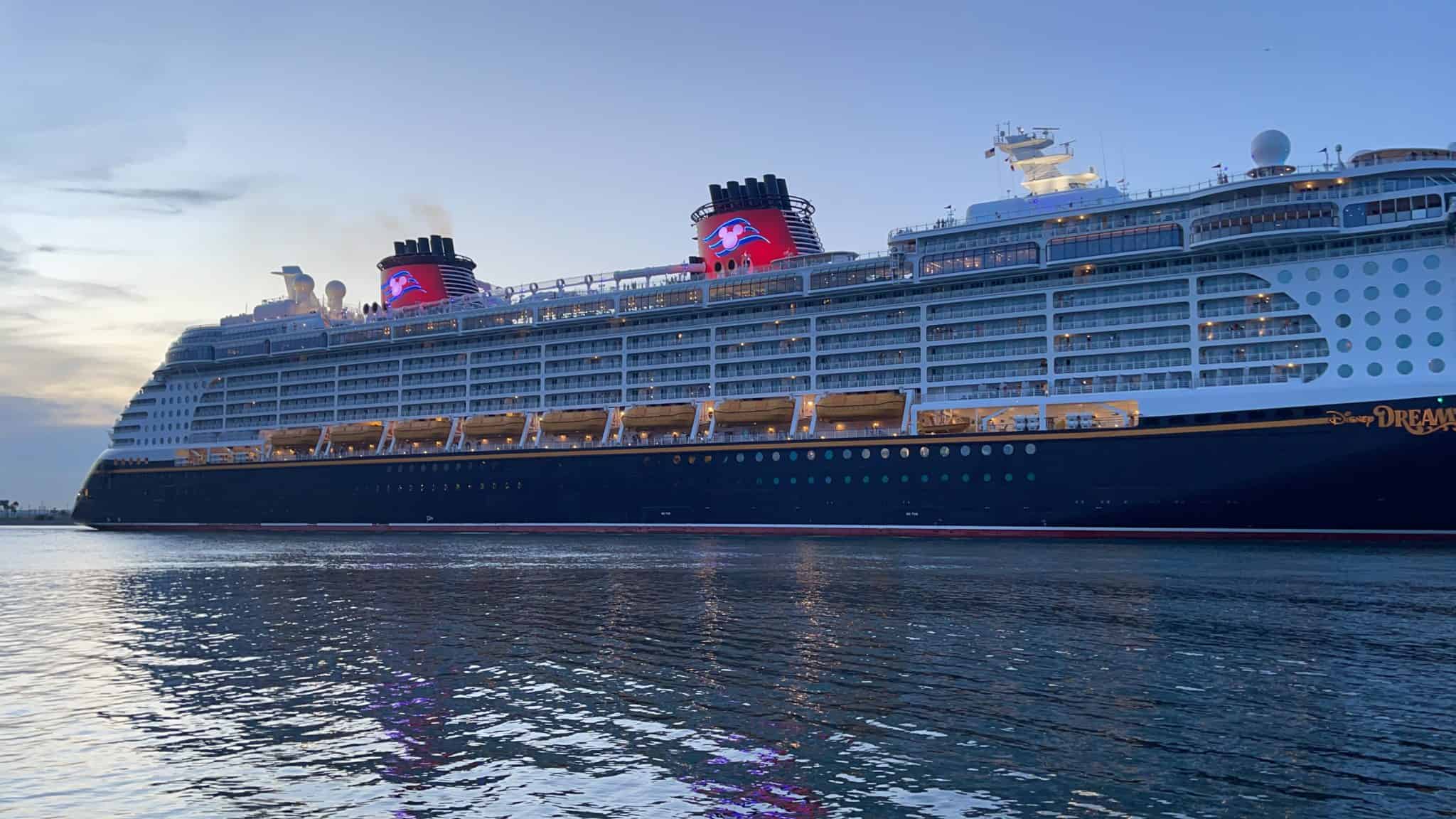 This fisherman paused his fishing to watch the grand ship depart. As is obvious, Disney Cruise Line models its ships in the clean, elegant style of old ocean liners. The color scheme is also modeled after the big cheese himself: Mickey Mouse!
When Disney Cruise Line was preparing to debut, it asked the Coast Guard for permission to have yellow lifeboats to match Mickey's color scheme instead of the standard orange. Luckily the Coast Guard said yes!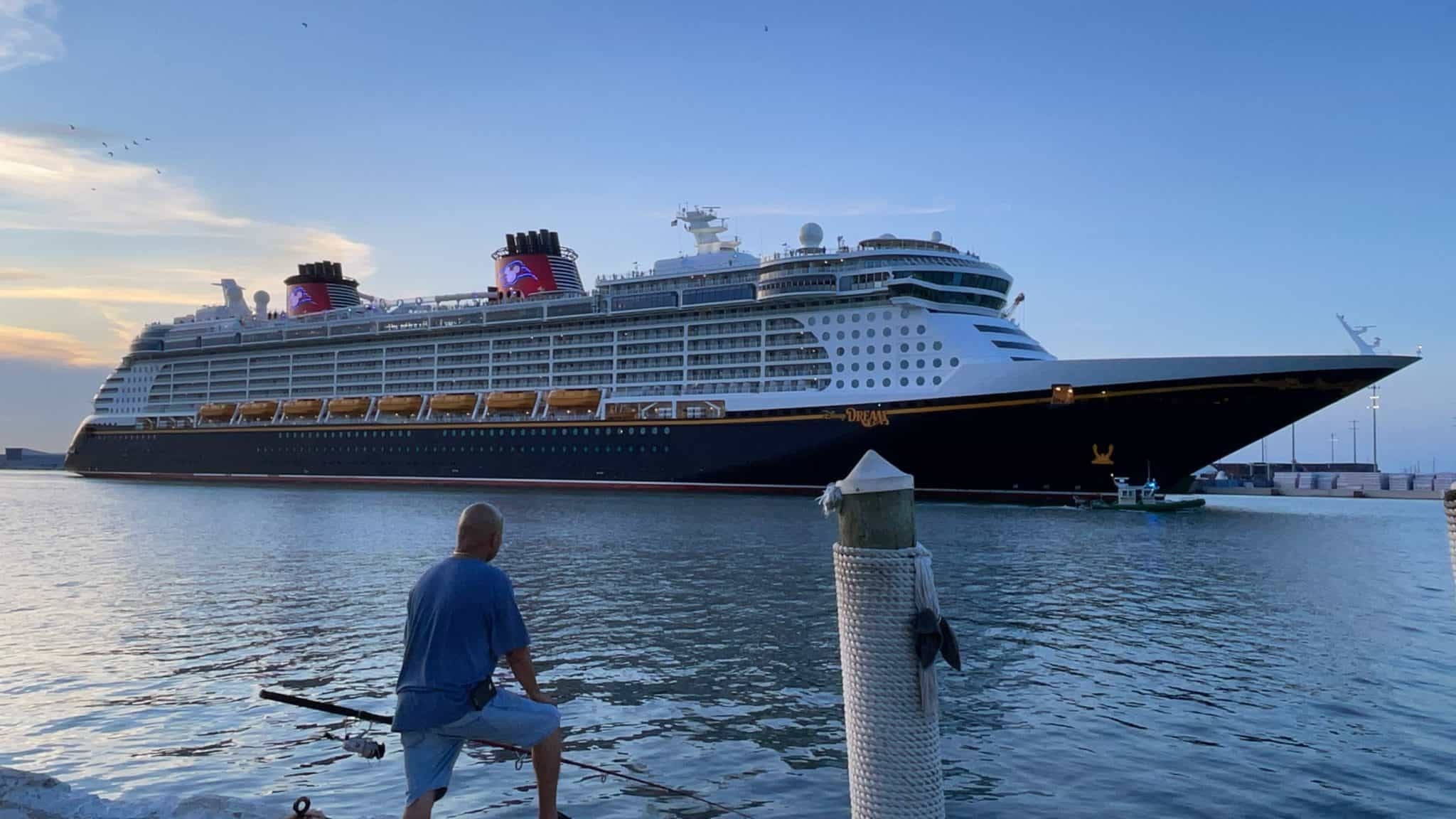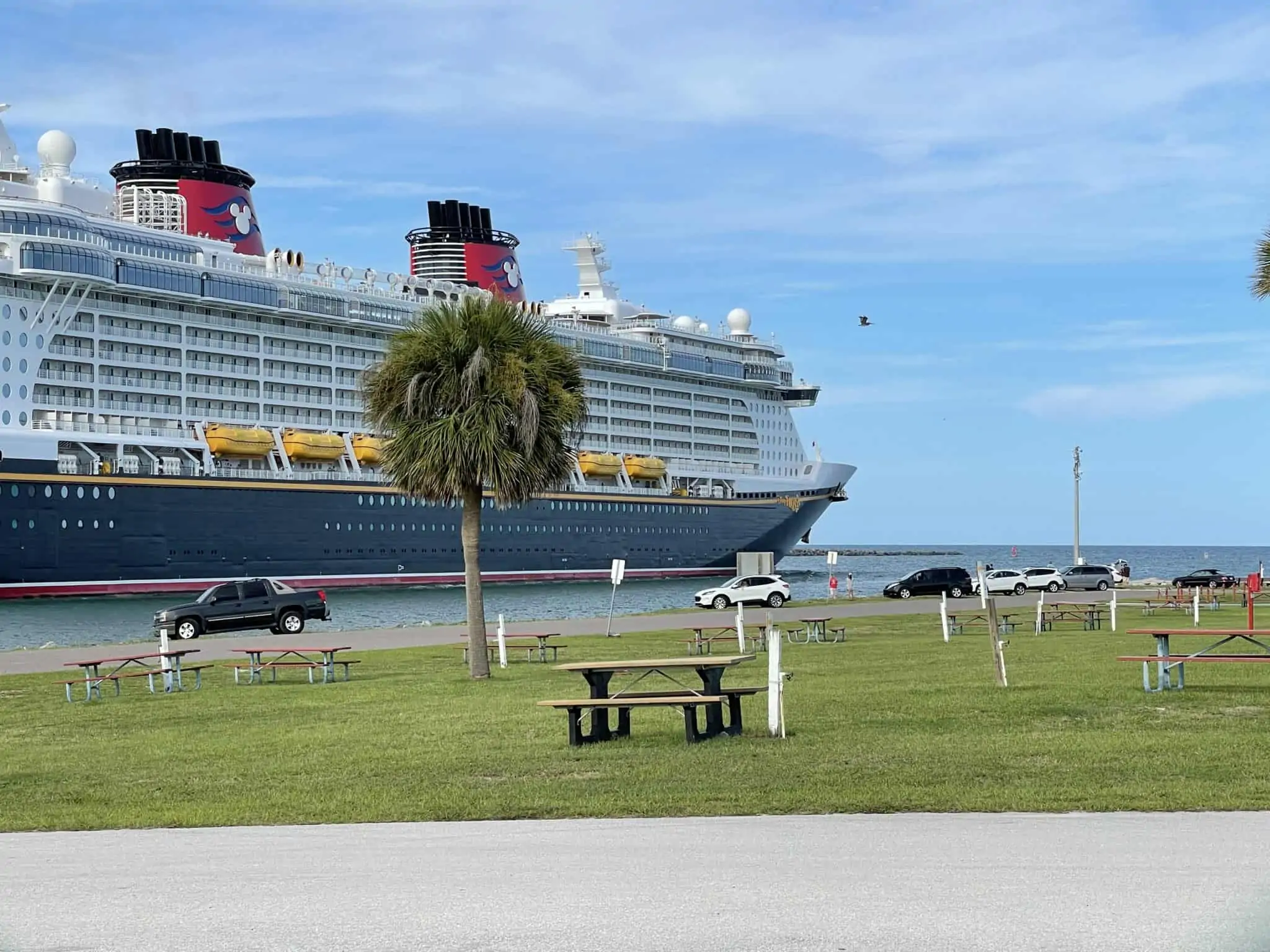 We could never tire of watching a cruise ship sail away. Would you agree?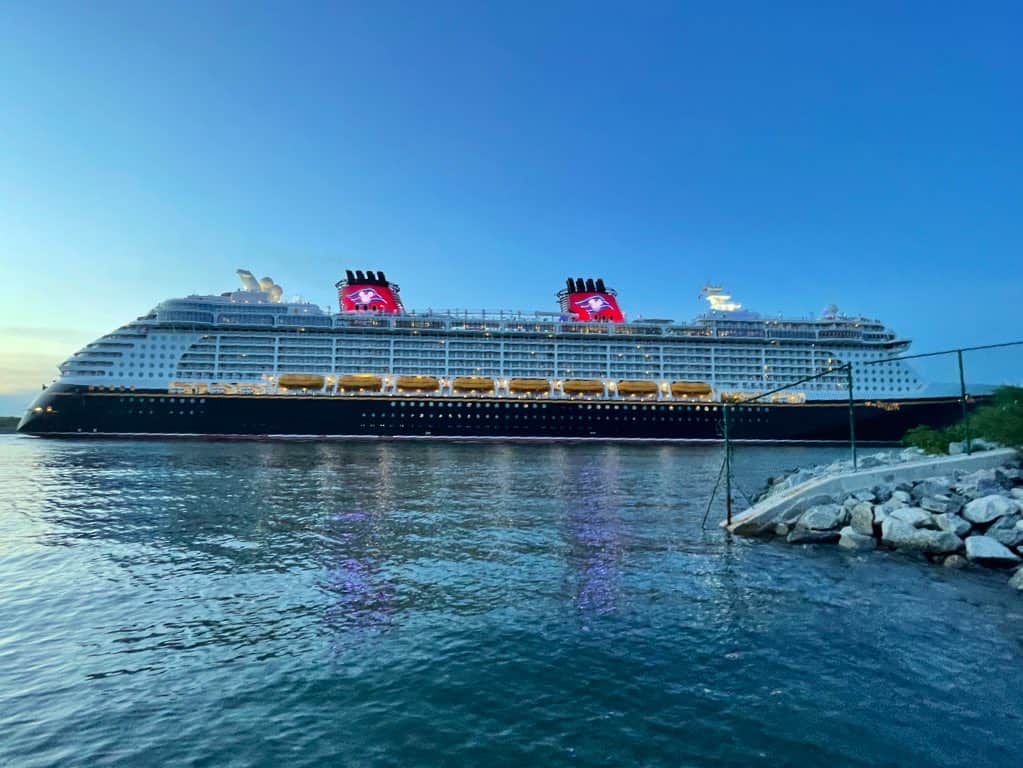 And away she goes! Bon voyage, Disney Dream!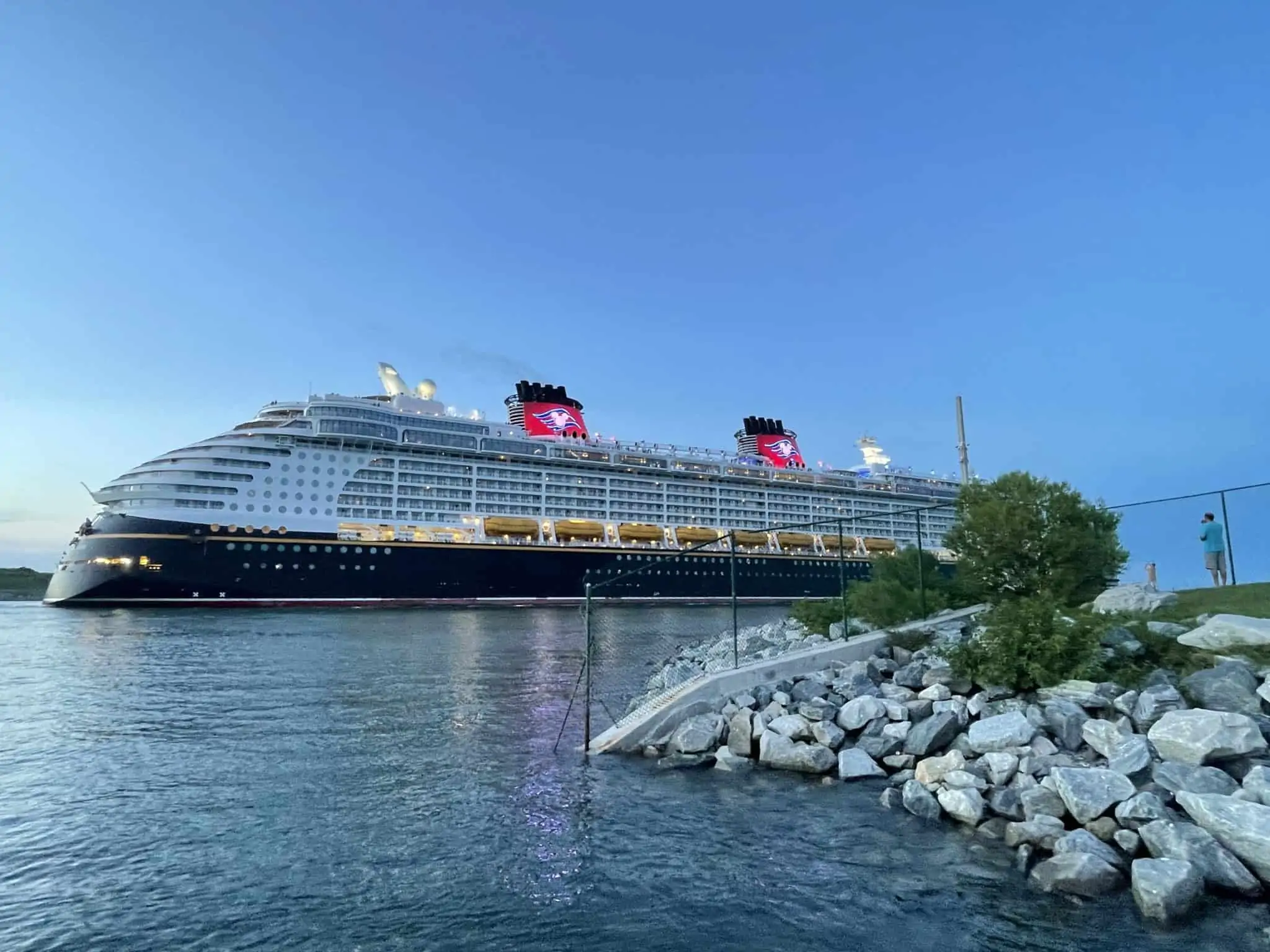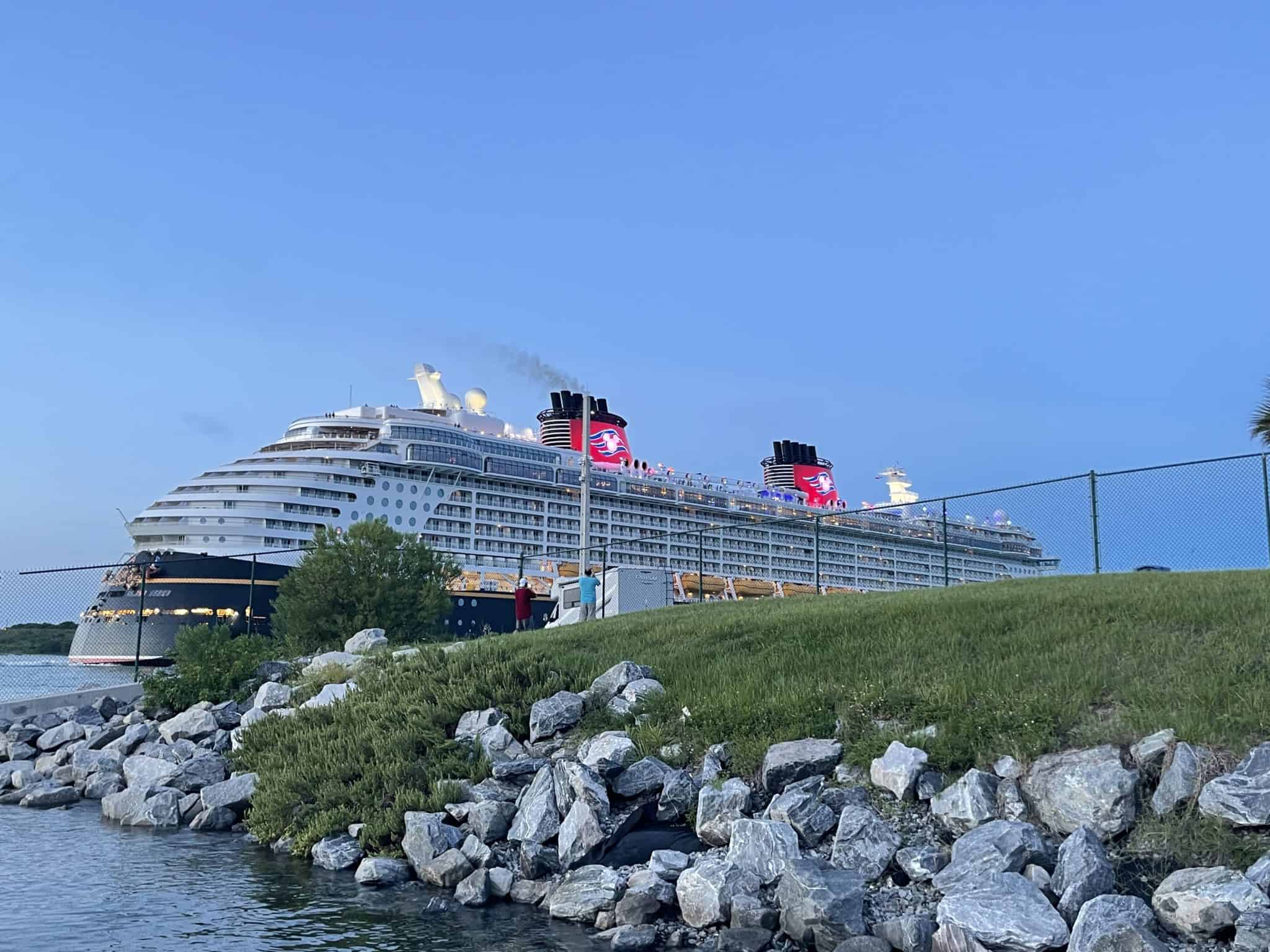 Thanks for joining us on our mini photo tour of Disney Dream's Port Canaveral sail away.