It turns out that Belinda Carlisle was right when she sang about heaven being a place on earth. Who knew when she crooned that tune back in 1987, she was actually singing about CocoCay, Royal Caribbean's private island located about 55 miles north of Nassau in The Bahamas.
Fun fact: The island's name is actually Little Stirrup Cay, and yes, it's the sister to Norwegian Cruise Line's Great Stirrup Cay. Both are part of the Berry Islands.
1. While the cruise line recently announced that they will be spending a small fortune in order to build a pier, the island is currently only reachable by tender. (If all goes according to plan, the pier – as well as other yet-to-be-detailed enhancements to the island – will be completed sometime in 2019.)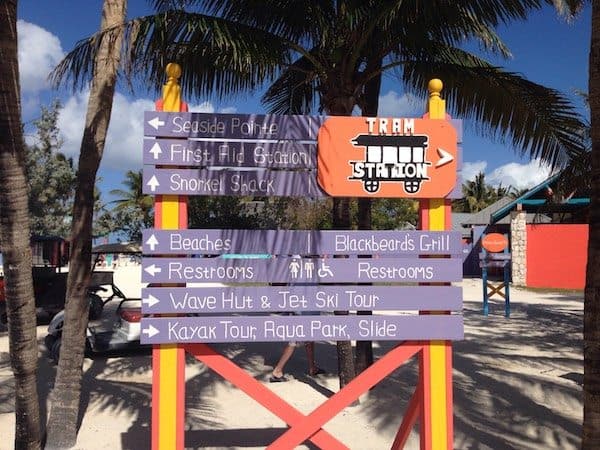 2. Passengers aboard larger Royal Caribbean ships such as Anthem of the Seas who book a shore excursion (including bungalows and daybeds – more on those in a bit!) have an opportunity to take advantage of priority tendering. All other passengers on the megaships need to pick up a tendering ticket. Those who are offered priority tendering but opt to go later will also need to pick up a tendering ticket.
3. It's worth noting that much of the island's waters – especially on the South Beach – are very shallow, especially during low tide. Translation: You won't need to swim out to the "floating bar" located just off shore, as it's pretty easy to walk to.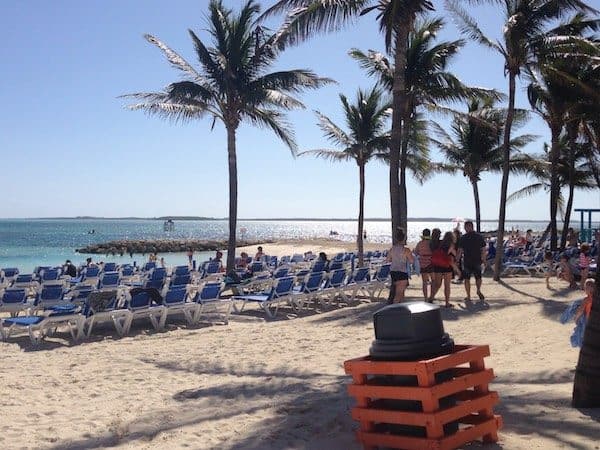 4. In the mornings, it's not uncommon for only passengers who've booked bungalows or daybeds to use the tram which services that part of the island. However, anyone who walks over to that side of the island can easily catch a tram back, and in the afternoons, the policy is much more relaxed.
5. If you want to try a Coco Loco – think of it as sort of a rum-spiked mango slushie – do it on the island. You won't be able to order them on the ship!
6. Most people get off the tender and head straight for the main beach. But there's a lot to see here, including nature trails and whole stretches of beach that many people never see!
7. There are definitely animals on the island. It's not unusual to spot iguanas and even the occasional rooster.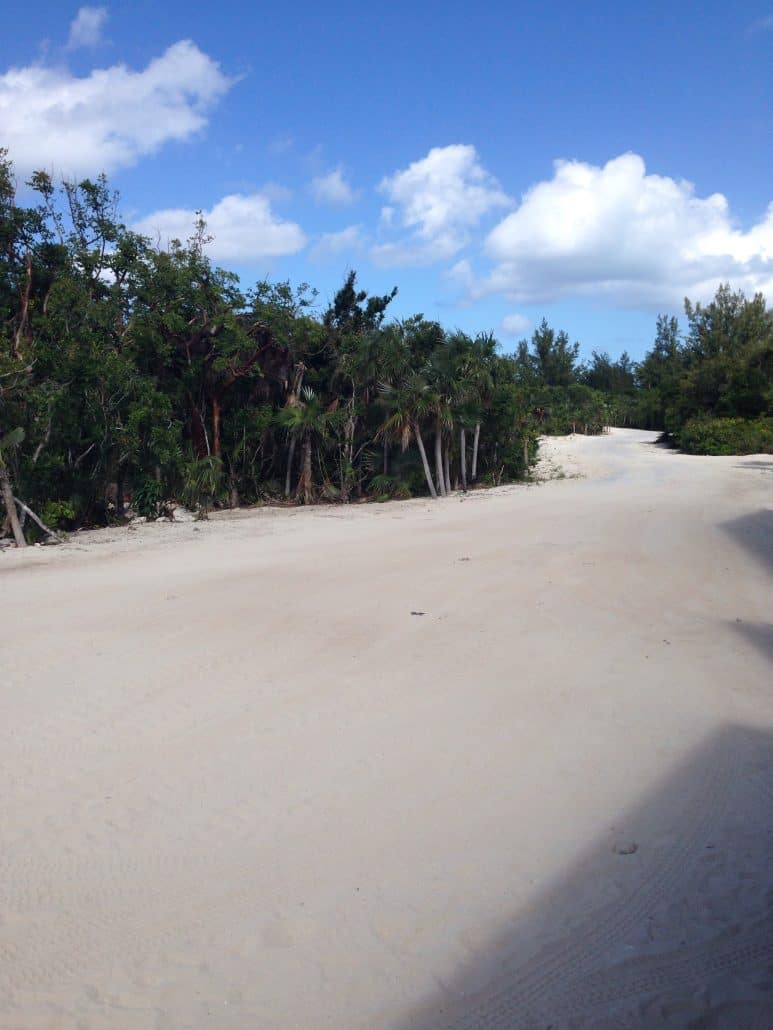 8. Kids of all ages will enjoy the water park, but keep in mind that this is not free. Also, it's best to book this (and anything else you'd like to do on the island) in advance to avoid both lines upon arriving and wasting your time once ashore.
9. Stop by the shore excursions desk on the ship to book activities, clamshells, daybeds, bungalows, etc. And while there, ask for a map of the island. We only found out these even existed as we were heading back to the ship. Upon glancing at one, we were surprised to find out just how much we'd missed!
10. Bungalows and daybeds are located on the South Beach, which is a bit of a hike from the main beach… which is great, as it means far fewer people. Trams run back and forth every 10 minutes or so, and there is a bar as well as restrooms very nearby. If you rent a bungalow or daybed, you can order lunch and have it delivered to you. But be warned: The menu off which you order is a bit limited, and the food tends to be delivered very early. So skip breakfast, because you'll have your lunch by around 11 am!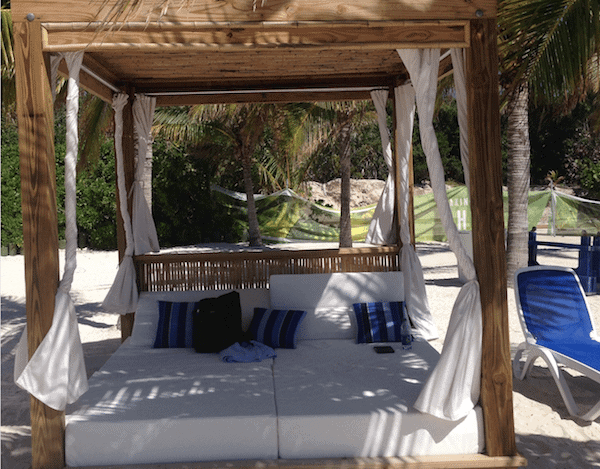 11. When you're ready to head back to the ship, don't be intimidated by the lines for the tenders. The boats run pretty regularly, and they swallow crowds whole. Also be aware there is more than one line (both funneling into the same building), but they wind up going to the same place and are simply to help deal with the security check required before leaving the island.
12. One exception to the whole "don't be intimidated by the lines for tenders" rule: As tempting as it is to be among the last to leave the island, be warned that doing so can sometimes mean joining a whole lot of people who also had the same idea!
13. If you want to hit the straw market, bring cash. The folks selling the various T-shirts and souvenirs do not take your Seapass card!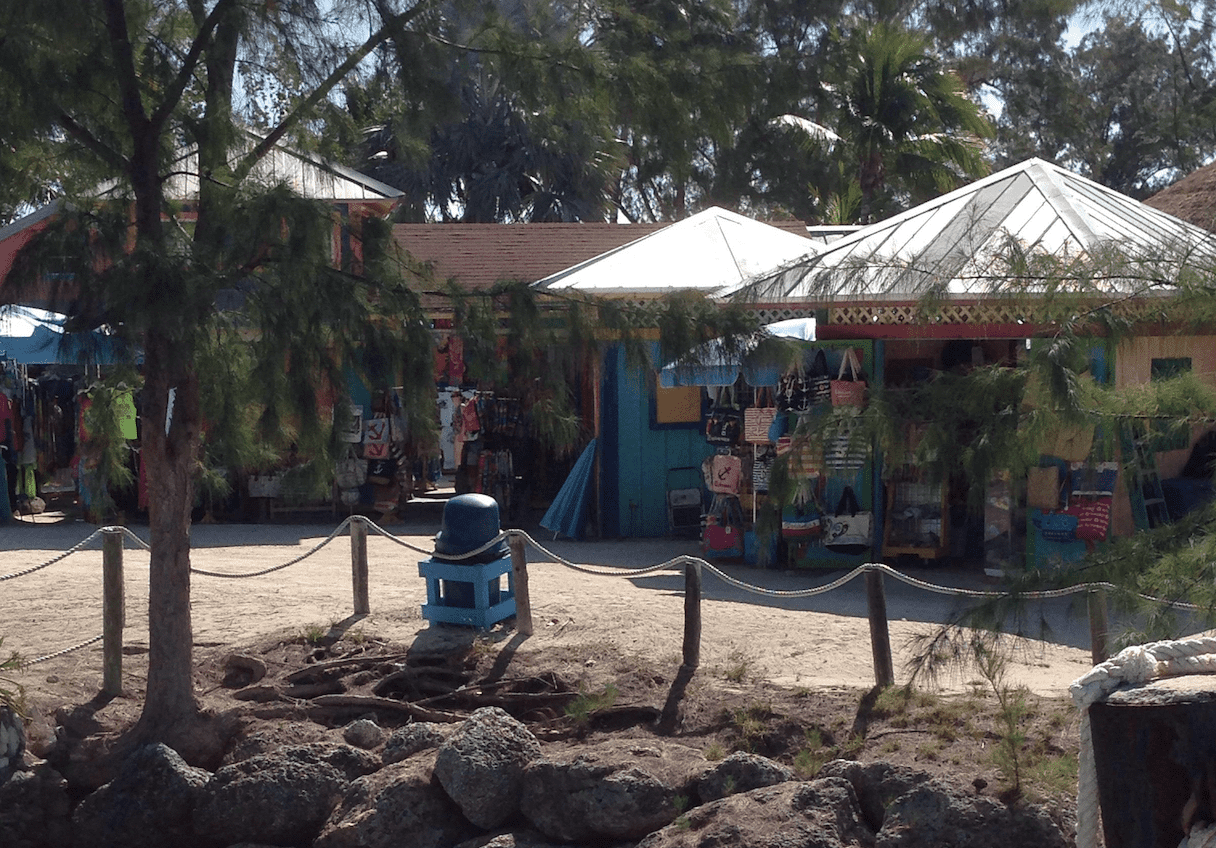 14. Food wise, the lunch buffet offers about what you'd expect: burgers, hot dogs, chicken, ribs, fruit, etc. It's included in the price of your cruise, but it's also nothing special. Many people eat before and after hitting the island in order to avoid the inevitable lines during limited serving hours.
15. You will not go thirsty on CocoCay, as there are several bars. While most drinks are covered by the drink package you use on the ship, be aware that there are some specialty items – such as the awesome rum concoctions served up in hollowed out pineapples – which are not included. You can, however, charge them to your Seapass card. And as an added bonus, it might just be the closest you'll ever feel to being a Gilligan's Island cast member.
Do you have any tips for CocoCay?