We can admit that many of us are developing cabin fever—itching to get out of our houses and, for many of us, itching to get back out to sea on a cruise ship.
So, here are some recipes for some of our favorite Alchemy Bar drinks.
Don't worry, they're simple enough to make at home with some simple ingredients. Feel free to even don a white coat and call yourself a Master Mixologist!
Cucumber Sunrise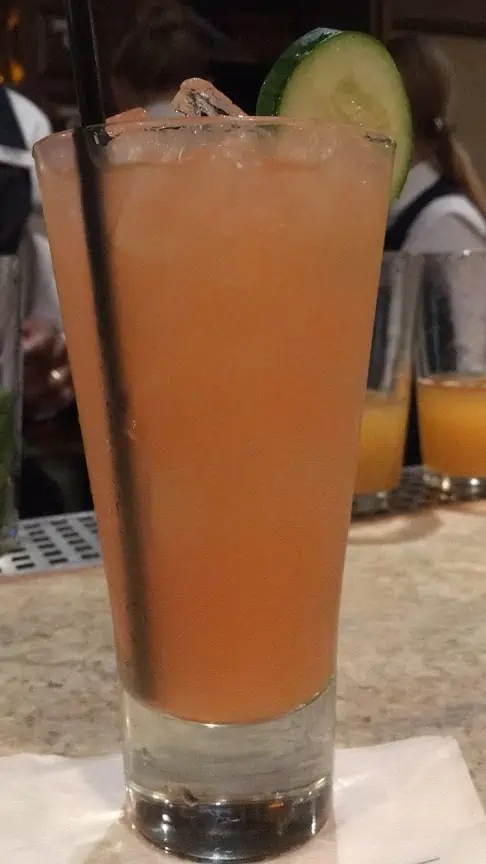 This one is a Carnival cruiser favorite. Sweet and refreshing, it's easy to shake up and sip on at any time of day.
2 cucumber slices

2 oz vodka

1 oz freshly squeezed lime juice

1 oz Monin watermelon syrup

0.75 oz orange juice
In a pint glass, muddle the cucumbers. Add all ingredients into the glass and fill it with ice. Cover with shaker and shake for 5 seconds. Double strain into a pint glass filled with ice (strain into the glass through a fine strainer after passing through regular strainer). Garnish with a slice of cucumber.
Caribbean Manhattan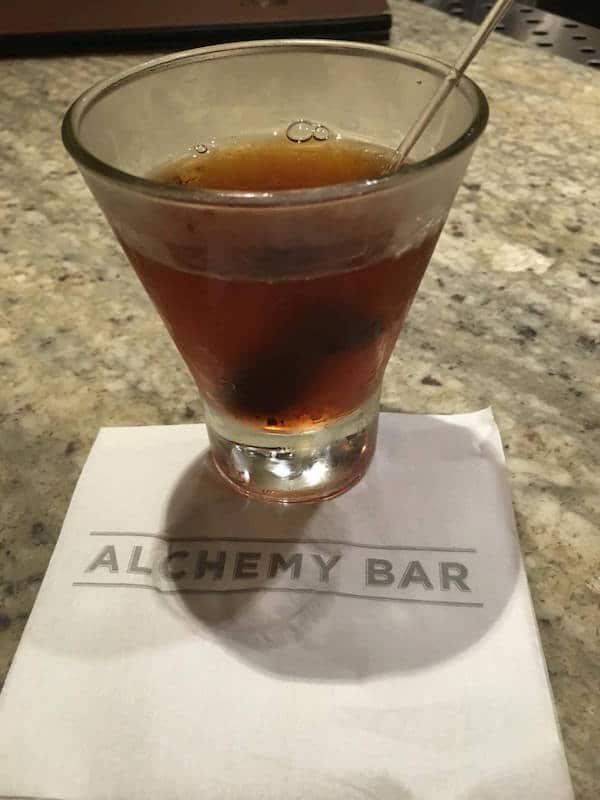 With a Caribbean twist on a classic cocktail, the Caribbean Manhattan is a sweeter version with a kick of some brown sugar spice.
2 oz bourbon (similar to Maker's Mark)
2 dashes angostura bitters
1 oz sweet vermouth
0.5 oz Monin spiced brown sugar syrup
Add all ingredients into a pint glass filled with ice, stir with a bar spoon vigorously for 30-40 seconds, and strain into a martini glass. Garnish with a maraschino cherry.
Restorative Basil Drop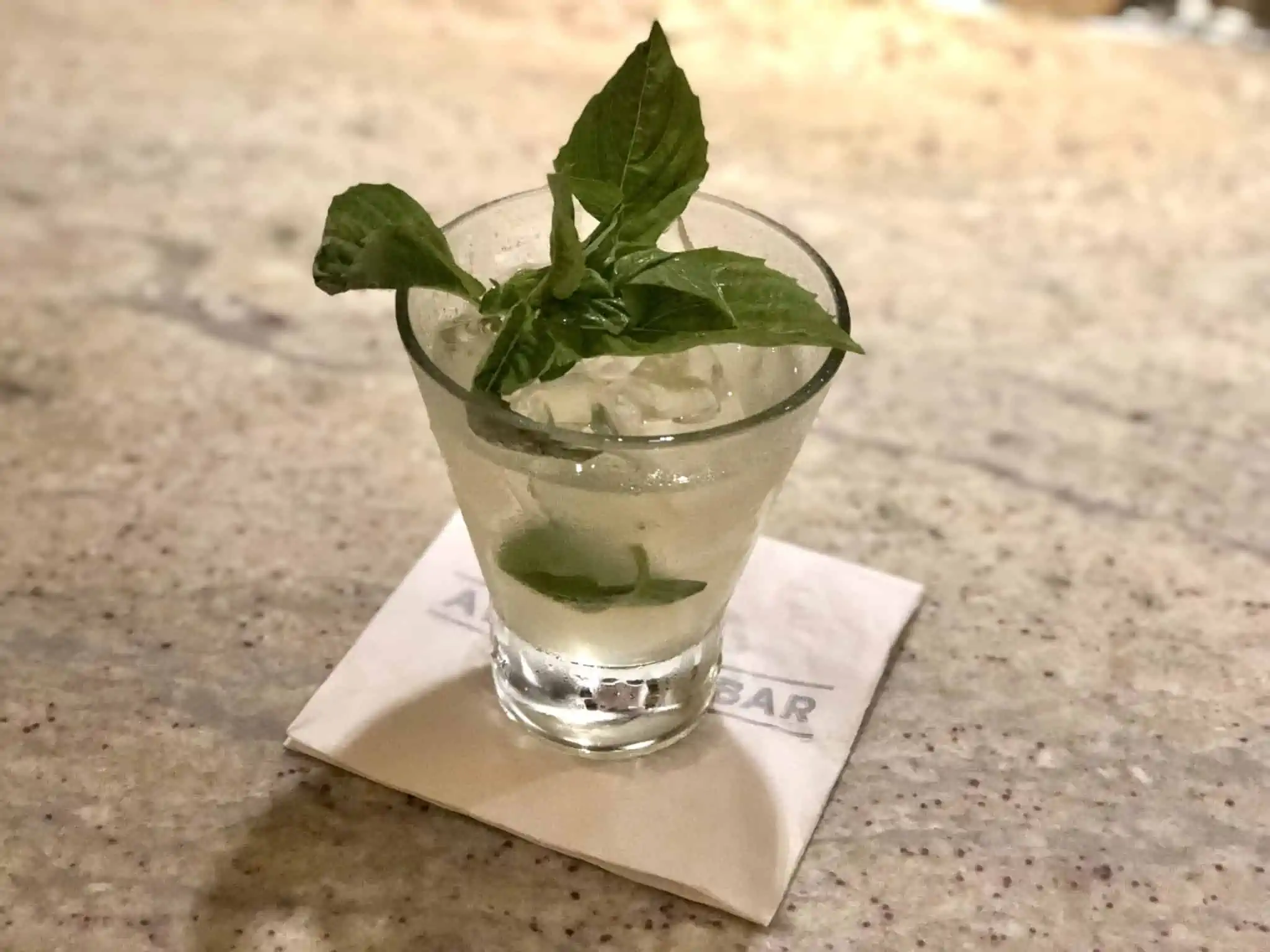 Herb-forward and refreshing, the Basil Drop is an easy to make at home and even easier to drink.
2 oz gin or vodka
1 oz lime juice
0.5 oz of simple syrup or agave
Fresh basil leaves
While vodka is a good substitute, we recommend using gin for this one, as its herbal notes better complement the basil. Place all the ingredients into a shaker full of ice and shake about 20 seconds. (Note that you should not muddle the basil first; this can result in releasing bitter oils.) Double-strain it into your cocktail glass, and enjoy! For a slightly sweeter version, use 1 oz of simple syrup. Use agave instead of simple syrup for a "skinny" version.
Deal Closer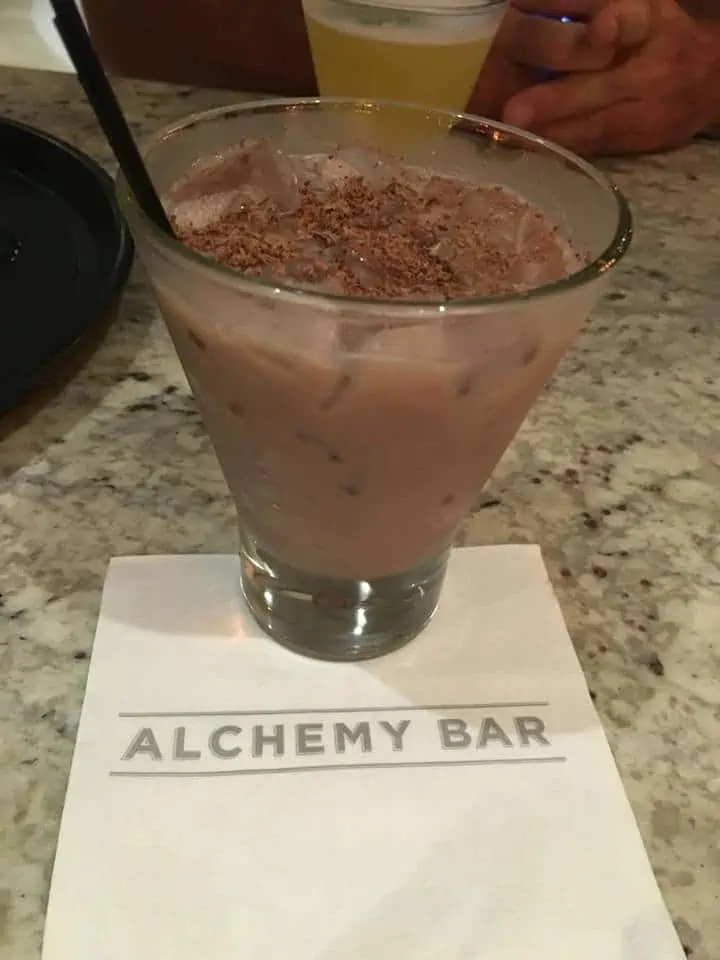 Blurring the line between cocktail and dessert, the Deal Closer is as tasty as it is rich. It's a must-try for any chocolate lovers.
1 oz Cruzan vanilla rum

0.5 0z DiSiranno Amaretto

0.75 0z Baileys Irish cream liqueur

0.5 oz dark crème de cacao

Squirt of chocolate syrup
Pour ingredients into a mixing cup, fill with ice, and shake for 10 seconds. Strain into a short glass filled with ice. Garnish with shaved chocolate.
Spicy Chipotle Pineapple Martini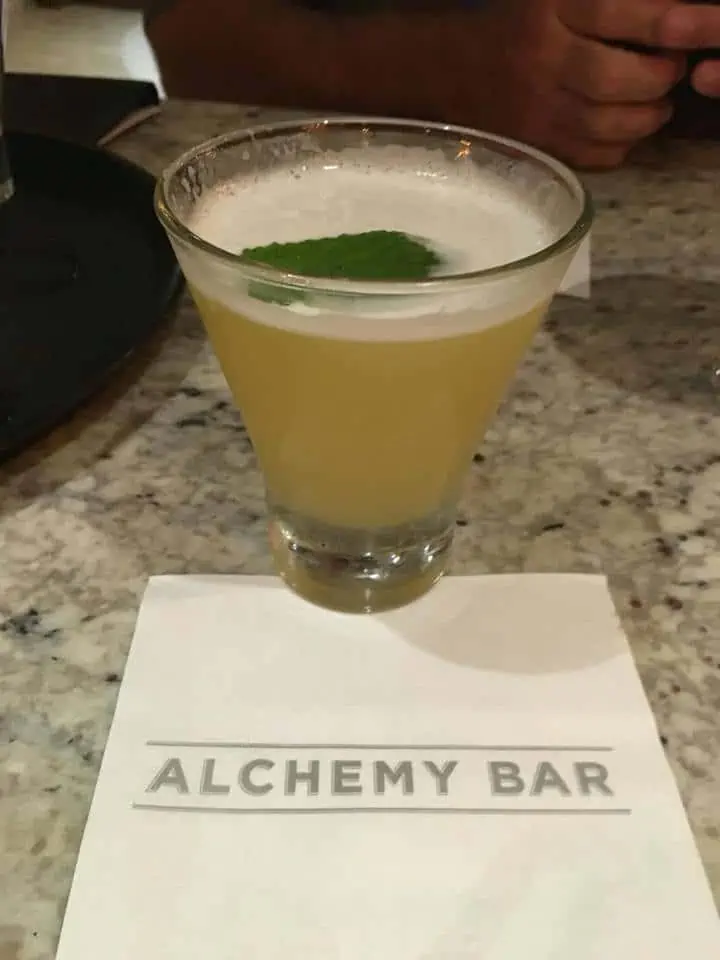 This one packs a punch, with the sweet pineapple and the savory chipotle notes both competing and complementing each other.
2 oz vodka

1 oz Monin chipotle pineapple syrup

1 oz pineapple juice

0.5 oz simple syrup

6-8 mint leaves
Muddle the mint leaves with simple syrup and the chipotle pineapple syrup in the bottom of a shaker.  Then add remaining ingredients, fill with ice, and shake vigorously. Strain into a martini glass.
Cucumber Sunrise Video