A vacation is all about relaxing, right? What better way to relax than to spend time at the spa? Cruise ships offer luxury, relaxation and pampering at their top of the line spas. Those same spas also offer some sticker shock at some of the prices. Some services can be almost double their land-based counterparts.
Since relaxation is an important part of vacation, here are some ways you can save money at the spa on your next cruise.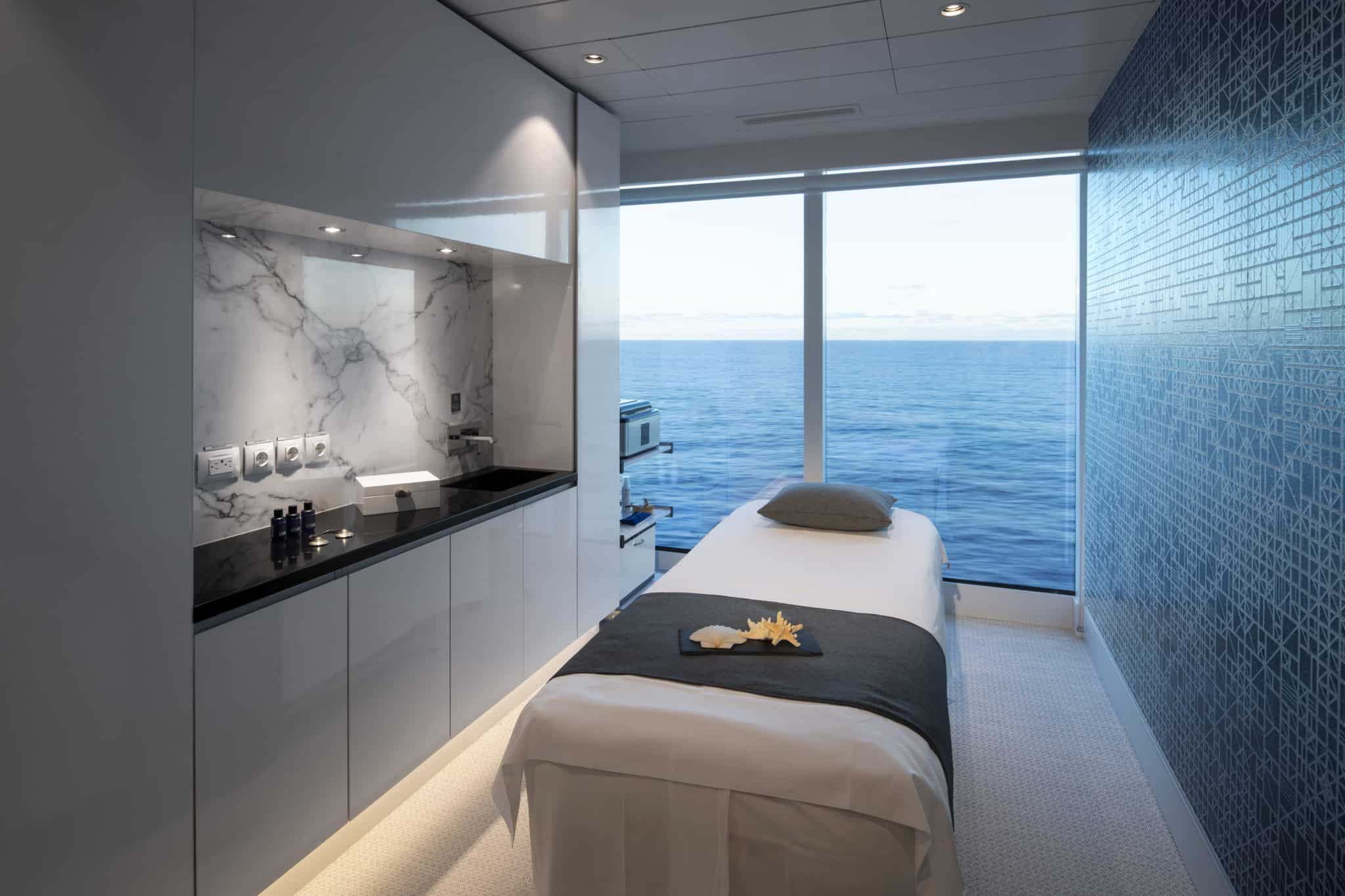 1. Enter the spa raffles.
Most cruise lines offer tours on embarkation day, and this includes the spa. In addition to the tour, most cruise lines offer raffles after the ship sets sail. By always taking the tour and entering the raffle, we've won a workout session with personal trainers, seaweed wraps, and massages. It doesn't hurt to try. And sometimes, just because you entered the raffle, the spa will call you to offer a discounted treatment later in the cruise.
2. Check your daily newsletter.
Every day, you get your cruise news in a newsletter with your daily activities and need to know info (on some cruise lines, the paper daily newsletter has been replaced with the app). Also contained in that newsletter is usually a daily spa deal or special. Sometimes the three-for deals can offer great value. Be sure to read the deals of the day and get set to pamper yourself.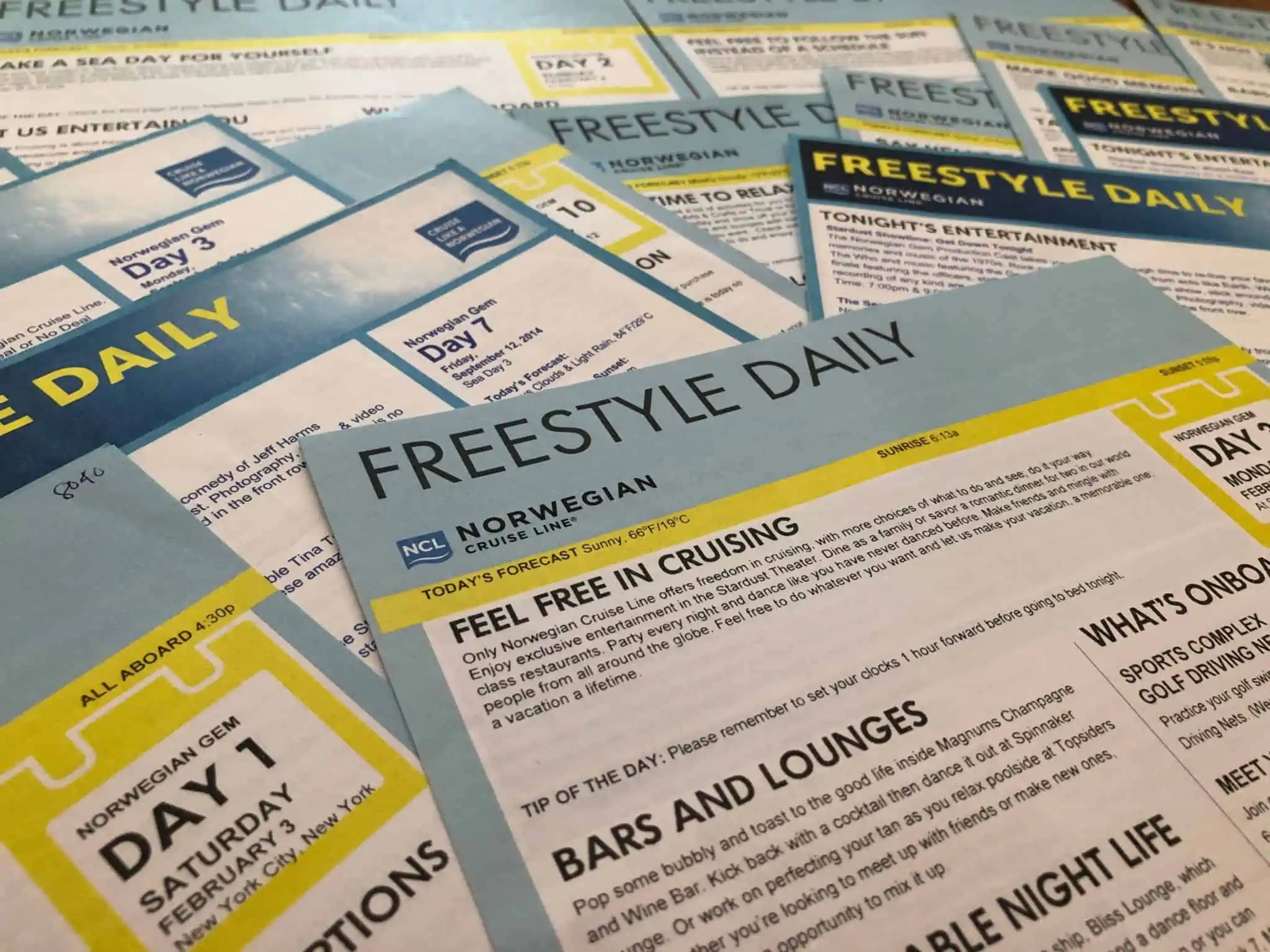 3. Attend the seminars.
I'll admit it – the seminars are generally there to sell you something. But, they often do have some good info you can take away and most of the time, you'll get a special offer on a treatment.
I once attended a skincare seminar; I didn't really learn a lot, but I got almost $30 off a very relaxing facial. Obviously, you'll want to choose seminars that might appeal to you to make it a little more interesting.
MORE: Overview: 4 Cruise Lines That Offer Spa Services For Teens
4. Book the first day.
Most cruise lines offer a discount on spa treatments if you're willing to book on embarkation day. There's usually so much going on that day — getting settled, learning your way around the ship, and unpacking — that spas typically have more open appointments. To fill them up, they offer a discount. That's good for you and a great start to relaxing on your vacation.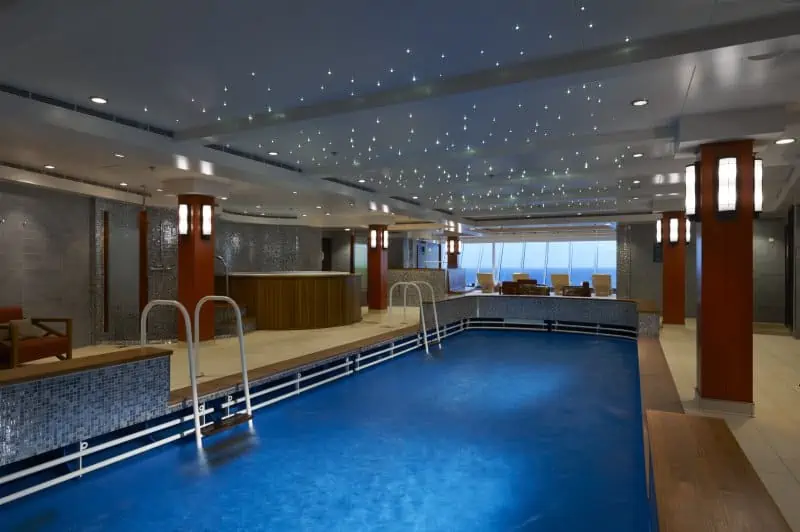 5. Book on port days.
Can't book that first day? No big deal. Check out your plans and use some free time on a port day to book a treatment. Again, because fewer people use the spa during port days, there are discounts to be found. If you know this ahead of time, you'll definitely be able to plan accordingly and take advantage of the deals.
Hopefully these tips will help you unwind and relax in the spa on your next cruise without stressing out your wallet. What's your favorite spa treatment to enjoy on a cruise?
READ NEXT: Norwegian Cruise Line's The Haven: Is It Worth The Price?
This article was originally published in October 2013. It was updated and republished in June 2022.