It's no secret that MSC is not your typical cruise line. They are a privately owned Italian cruise line that prides themselves on their European flare, unique design and architecture, and visually stunning entertainment. The first time I sailed on MSC Divina was back in November 2013 on a short two-night inaugural cruise. Though there are still some things to iron out, they have made some improvements since my first sailing.
Here's a list of my first impressions of MSC Divina:
1. Beautiful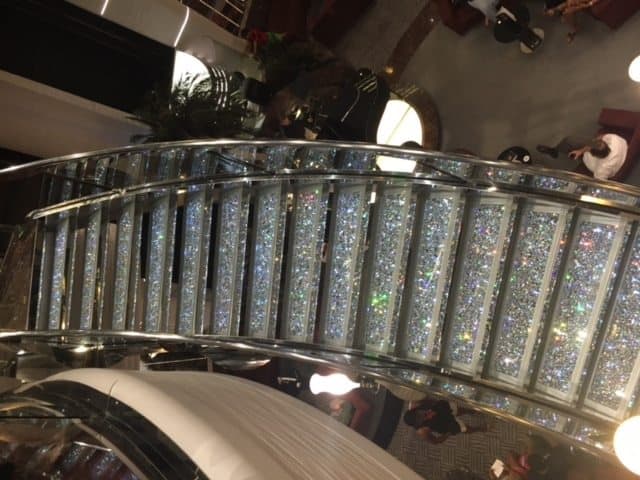 The first thing you may notice when boarding the ship is the sparkling Swarovski crystal staircases in the atrium. This sets you up for what the ship has in store. The 6th and 7th decks house the main lounges and venues. While walking through each lounge, you will notice a variety of unique architectural elements and sculptures that piece the areas together. Each lounge easily transfers into another. Main stops such as the plaza and coffee shops are set up to resemble an Italian square with seating arranged in the center surrounded by the coffee bar and shops transitioning into Eataly, the pizzeria and steakhouse.
2. Food Improved (kind of)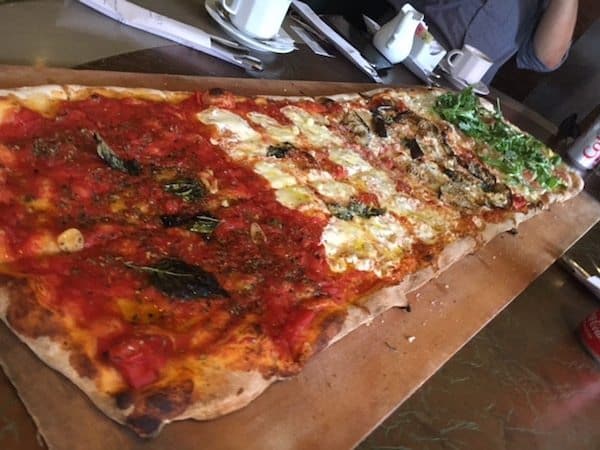 My first meal aboard was at the buffet. Everything was hot, fresh, and there was an excellent variety. When I sailed Divina back in 2013, the food wasn't that great. It was not visually stimulating and very bland. They seem to have opened up their menu a little more and have worked on presentation and taste. They still have a ways to go, but it was good to see an improvement.
3. Drink Packages are a Value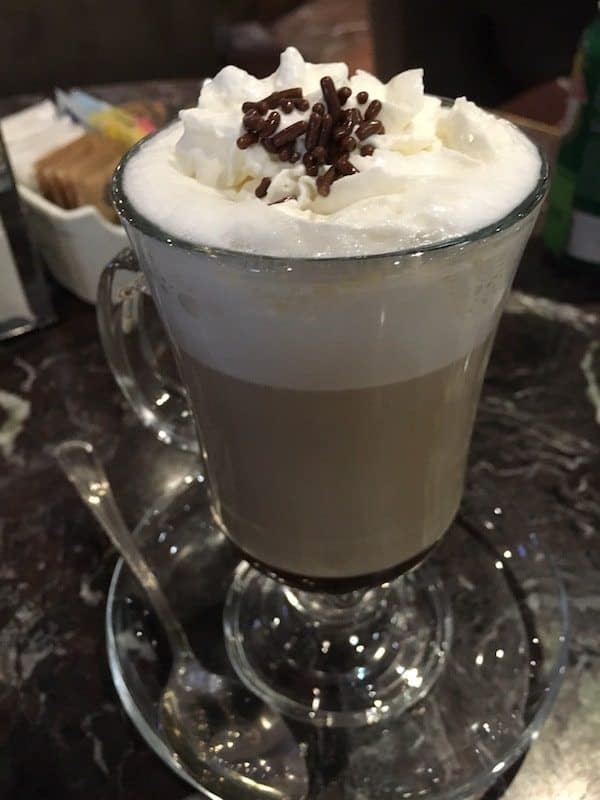 Like most cruise lines, MSC offers all-inclusive drink packages. The most bang for your buck is the classic drink package. It offers an all-you-can-drink selection of wine, beers, and cocktails under $8, sodas, specialty coffees, and my favorite – gelato! You can also upgrade to a premium package which will include premium alcohol, pastries, and the mini bar.
Not an alcohol drinker? Also offered are soda packages and coffee and water packages.
Lastly, maybe you're just not a big drinker or not everyone in your cabin drinks. MSC Cruises offers a pre-purchased 18-drink package at a discounted price. They come in a ticket book and can be used on alcohol, sodas, water, coffee, or gelato.
4. Entertainment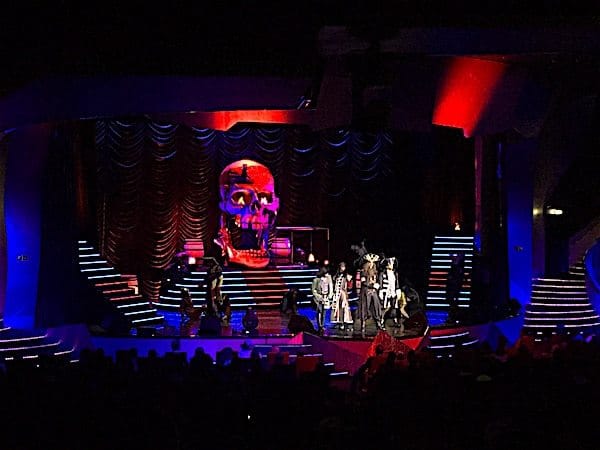 You won't find your typical evening shows aboard this ship. Since MSC is a European cruise line and host guests from around the globe, their shows are more visually stimulating with lights, impressive stage effects, and talented performers. The shows tend to not have a plot for this reason. However, guests do not seem to walk away disappointed as all of the shows had standing ovations.
5. There's lots of music.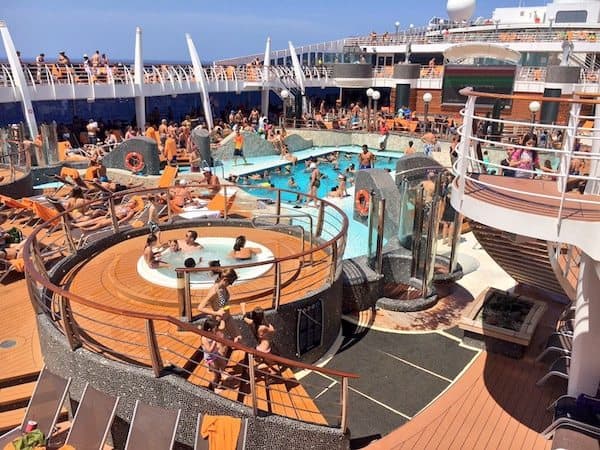 As you journey through the heart of the ship, you will notice all of the different types of music entertainment happening in each lounge. One night there was opera in the atrium, acoustic guitar in the Luna bar, a band in the Golden Jazz lounge, and a tribute to Michael Jackson had just finished in the theater. Later when I made my way to the top decks, there was a full Latin band playing all sorts of international music. There was something for everyone.
Check out our MSC Divina voyage blogs:
Pin this!