Many travel to the Florida Keys for a vacation and plan to let loose. Visitors look forward to great times, fun, and celebrations. Itineraries in the Florida Keys often include a cocktail toast at sunset, a beer after paddling through the mangrove forests, and a glass of wine with dinner.
Of course all the popular brands of liquor, wine, and beer can be found in the local restaurants and bars, but there is also the opportunity to taste locally-brewed and distilled products. And the best way to taste the local mead, beer, and rum starts with a visit to the local craft breweries and distilleries.
So when traveling through the Florida Keys, stop at one of these five popular breweries or distilleries for a tasting experience and chance to purchase some local alcoholic beverages.
1. Keys' Meads in Key Largo (mm 99)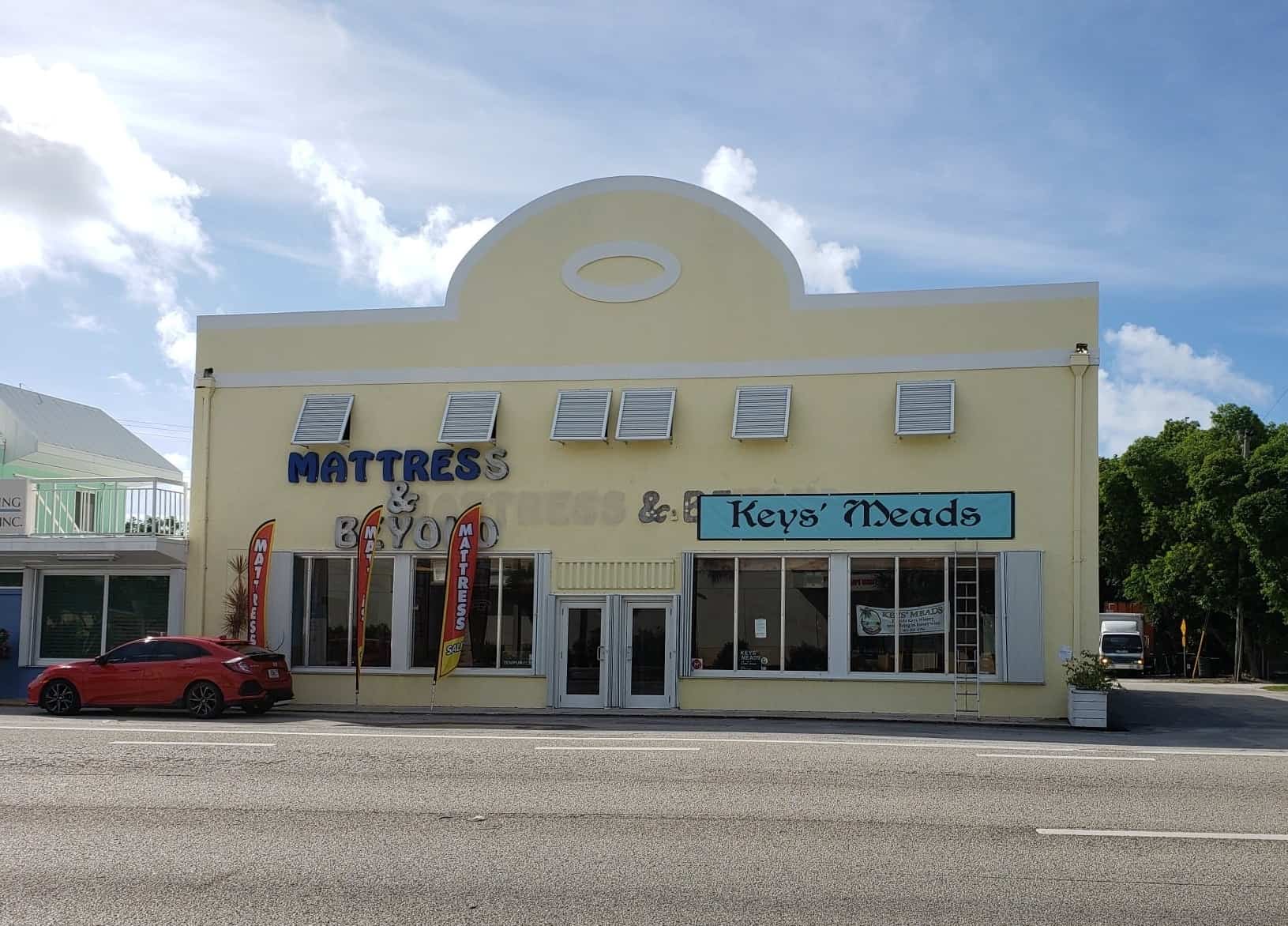 Although technically classified as a wine, mead is fermented from honey and offers distinct flavors solely unique to this ancient alcoholic beverage. Mead itself dates back over 9,000 years, but in the Florida Keys, Keys' Meads just celebrated its 4th anniversary serving the upper Keys community.
Located in Key Largo, its new location serves and sells both (wine) bottles and flights of mead, while also providing education on this beverage to its patrons. Inside this spacious place, complete with a long elbow bar for group tastings, visitors can also shop for locally-made beeswax products and raw honey.
Tastings start at 12 noon when it opens and cost $8 for 10 pours. The location, complete with an inspiring mural, is quickly becoming one of the most popular Key Largo attractions to visit.
2. Islamorada Brewery & Distillery (mm82)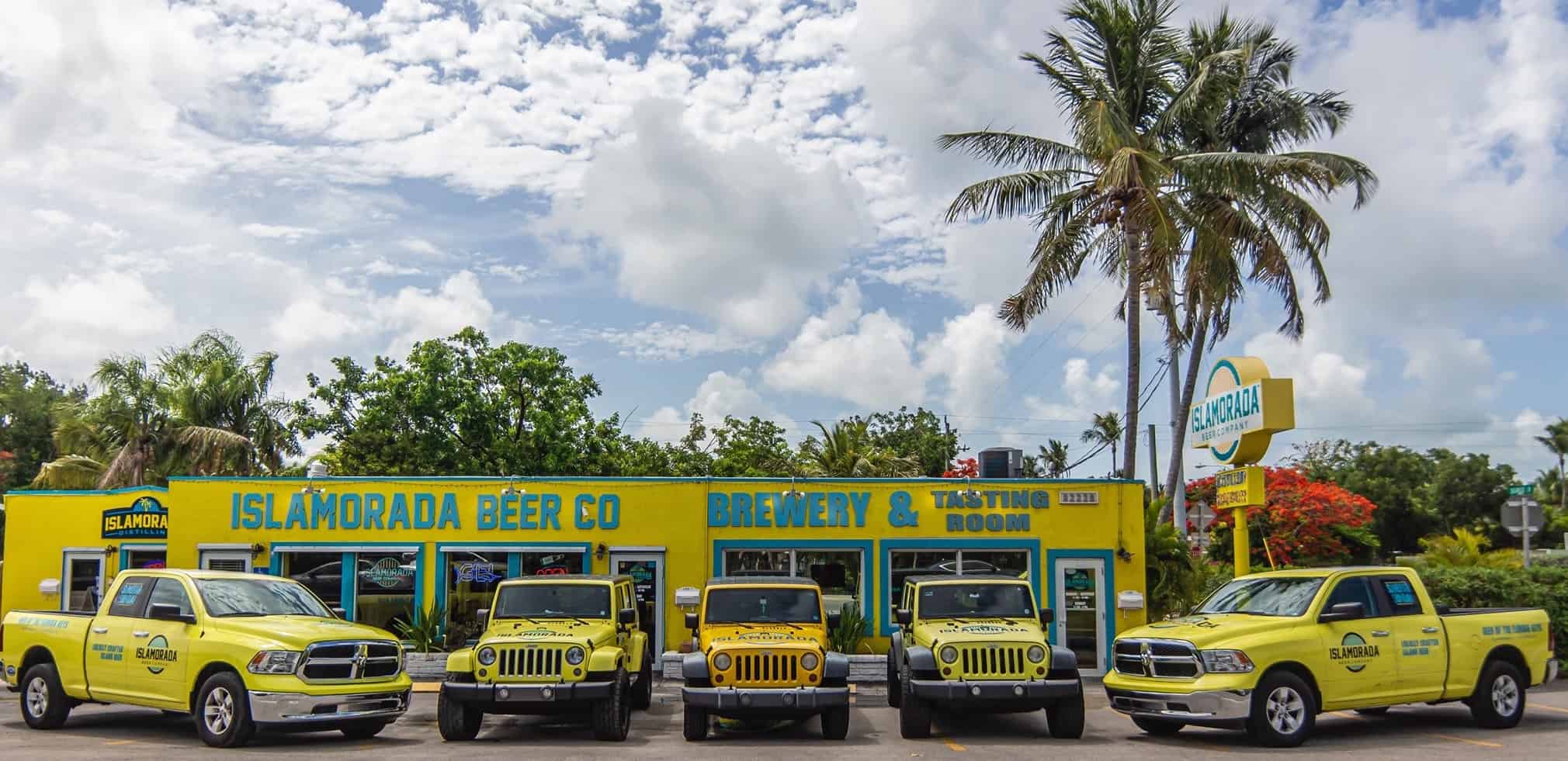 Driving down US 1, visitors can't miss the Islamorada Brewery & Distillery. The bright neon yellow-colored building attracts plenty of visitors, but it's the beer, distilled spirits, and atmosphere that keep many of them returning customers.
Popular with its backyard beach volleyball and picnic tables, the tap room also serves up some pub food while local food trucks make this place a perfect afternoon stop — especially on NFL Sundays. Choose between pints, craft beer tastings, or cocktails with local spirits such as rum, gin, and vodka made in-house.
Just want to make a road trip stop to stock up on beer and spirits? Make sure you order up some of the 32 oz. Capri Sun-style plastic bags of a rum-based Pirate's Punch. Arghh!
3. Florida Keys Brewing Co (mm 81)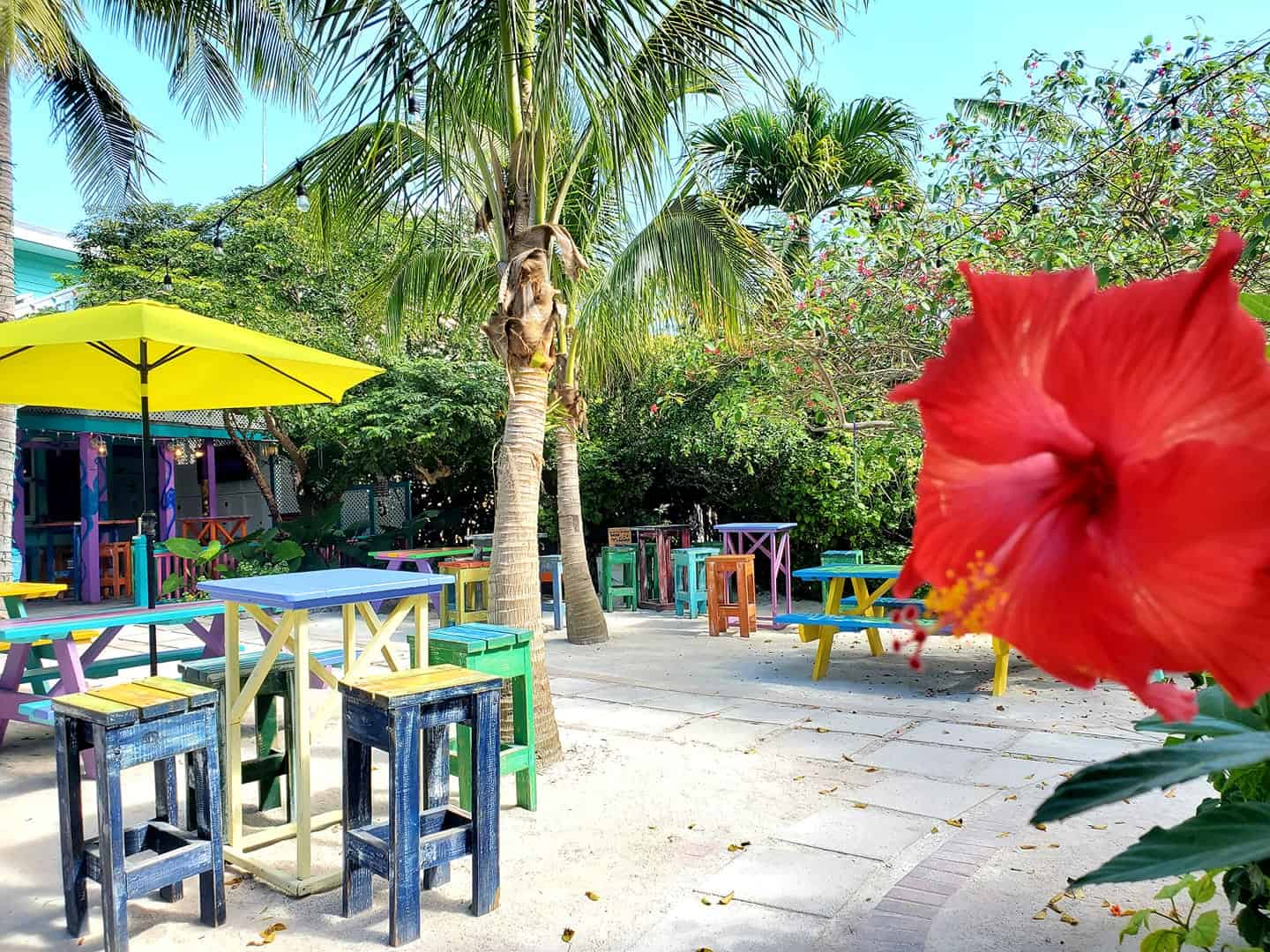 Located in the heart of the Morada Way Arts and Cultural district, patrons shall always find a rotating list of locally-brewed craft beer on tap at the Florida Keys Brewing Co. Segmented into light side, dark side, and hoppy (side) selections, all beer is available to taste in flights of 5, 10, or by the pint.
Most patrons enjoy the beer outside in the beer garden and appreciate the colorful Keys flora, banana trees, and spacious chairs and tabletops designed to enable visitors to unwind. Here, visitors can relax and converse with friends or even make new ones. Local musicians often perform nightly and the brewery holds a complete calendar of events and activities, too.
For food, the Tacos Jalisco food truck provides a menu of Mexican fare, or visitors can bring their own for the picnic tables. The popular local beer choices at this family-friendly brewery such as Iguana Bait, Spearfish Amber, and Sun Sessional IPA can normally be found on tap in local restaurants as well.
READ MORE: Overview: Marathon Key's Turtle Hospital
4. Hemingway Rum Company – Papa's Pilar Rum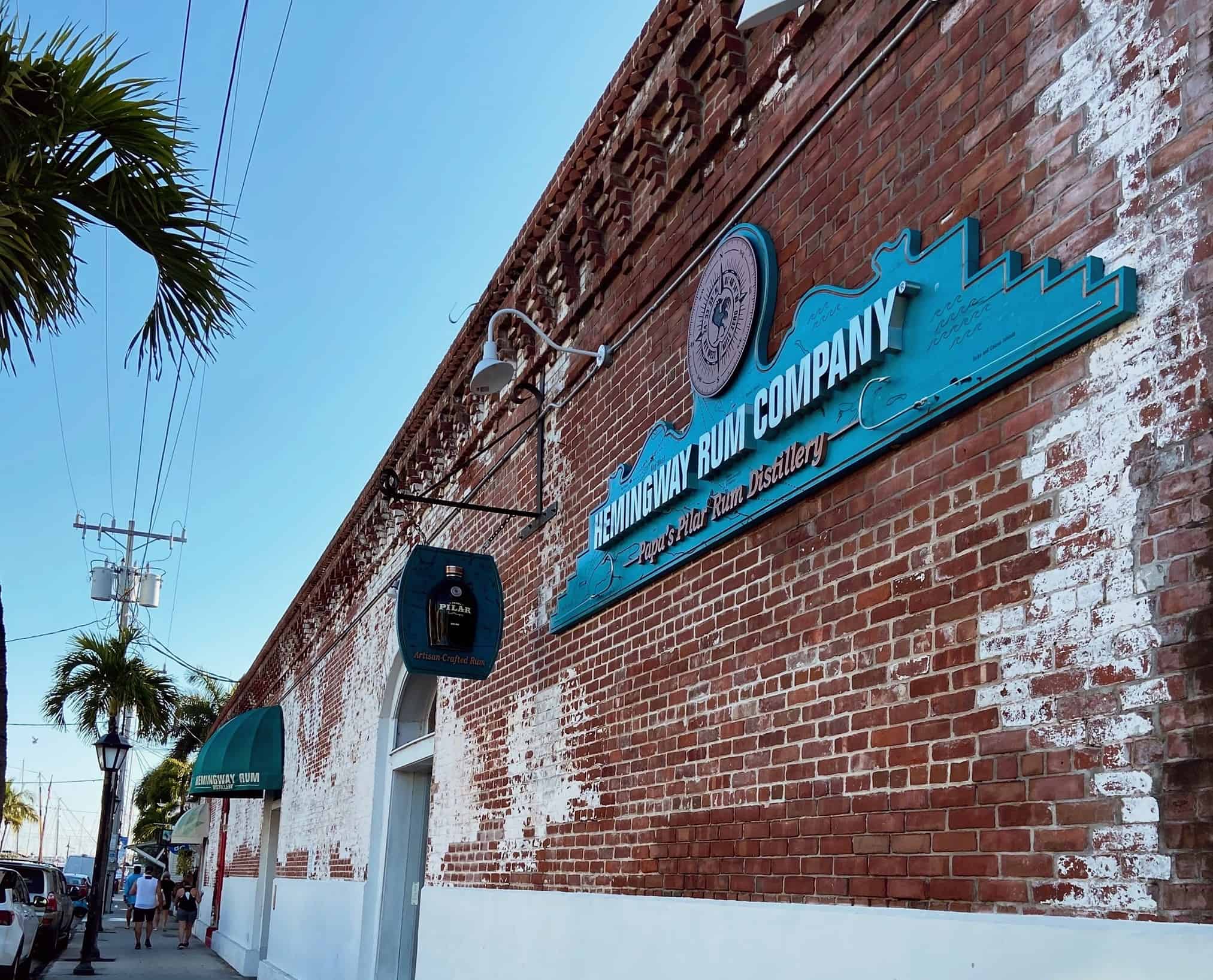 Following in the footsteps of Ernest Hemingway remains one of the top attractions for visitors to Key West. Whether it's visits to his Key West home or going on a bar crawl in his honor, many of Hemingway's adventures in Key West are centered around his bold spirit. Pilar, the name of his famed boat, is now also a new Hemingway attraction in the form of a locally-crafted rum. Key West Rum – Papa's Pilar located in Old Key West offers tours and tastings daily to the public. Distilled with Papa's adventurous spirit in mind, the pours served come from a marriage of hand-selected rums from across the Americas put through a blending process designed to create a bold and well-traveled rum. The goal remains to craft a rum worthy of the Hemingway name.
5. Key West First Legal Rum Distillery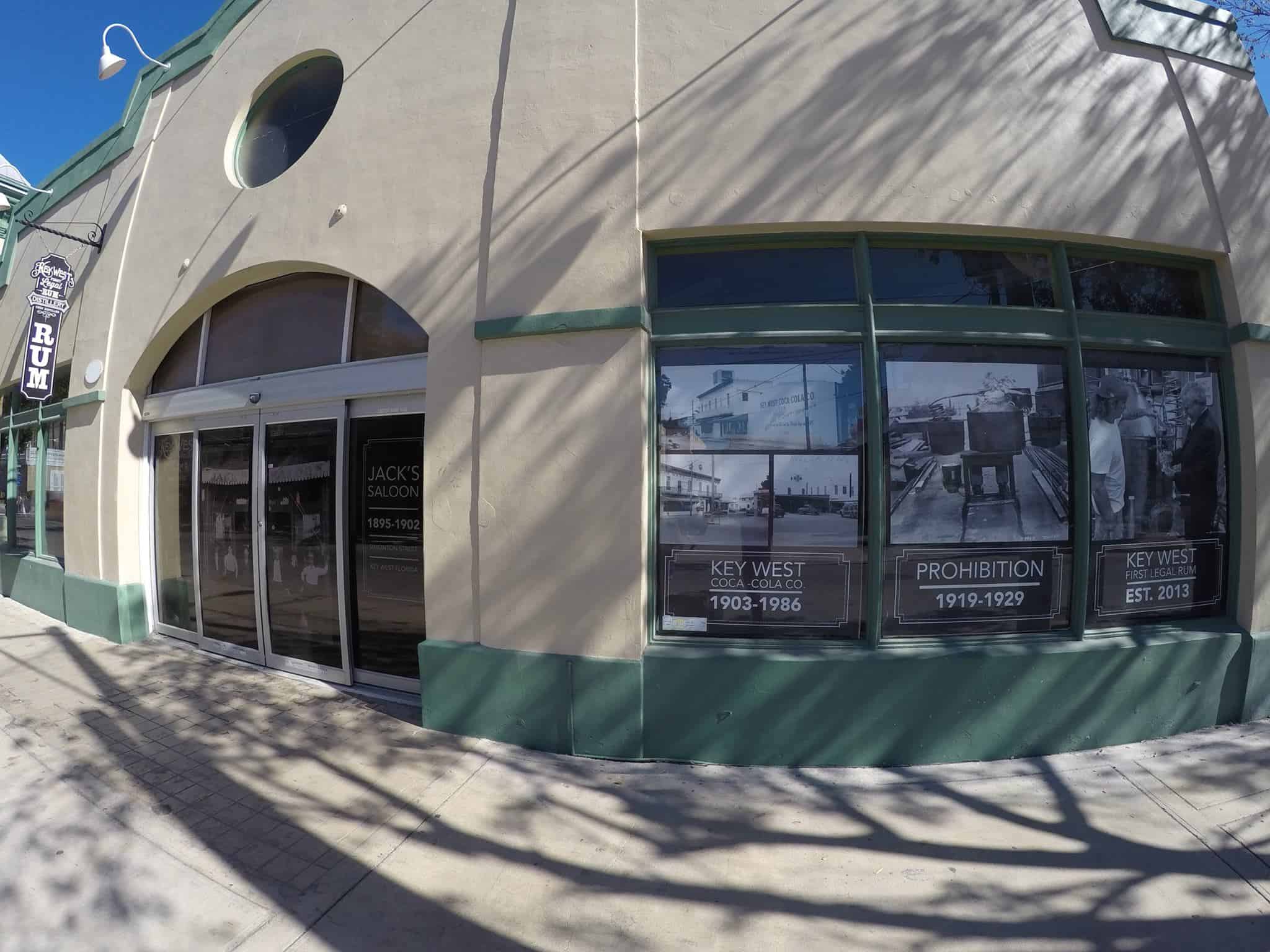 Touted as Key West's first legal rum distillery since prohibition, local chef Paul Menta opened up the local Florida Keys distillery in 2013. At the Key West Legal Rum location, all distilling tasks are done by hand and the rums are aged in salt-cured barrels and with tropical flavors such as Madagascar vanilla and the local favorites of key lime and coconut. Visitors will find multiple blends available for tasting and for sale.
The distillery claims to have mastered the mojito, too, but you can certainly be the judge of that. Yet, to their credit, they did sail to Cuba — the home of the mojito — to bring rum back as a thank you for the years Cuba ran rum to the Florida Keys. With free tours and tastings available every day from late morning to early evening, its Simonton street location makes for a perfect stop after visiting one of the most popular beaches in the Florida Keys.
No trip to the Florida Keys is complete without a celebratory spirit or a beer on a boat out in the bay. Visitors will have many choices on where to begin the party, and these five popular local breweries and distilleries remain a great place to start any celebration with a drink made by the locals.
By Craig Zabransky
READ MORE: The 9 Most Popular Restaurants in Islamorada, Florida