There's something iconic about a New York City sail away. It's hard not to feel a lump in your throat as you sail past the Statue of Liberty, or be awed by one of the most recognizable skylines in the world. It's why passengers line the railings or sip cocktails on their balconies as their ship heads down the Hudson river. Unfortunately, New York Harbor is also something you only get to experience once per cruise. (Twice if you happen to wake up early enough as the ship returns to port, but most of us were probably up too late the night before cramming in as much last-minute fun as possible!)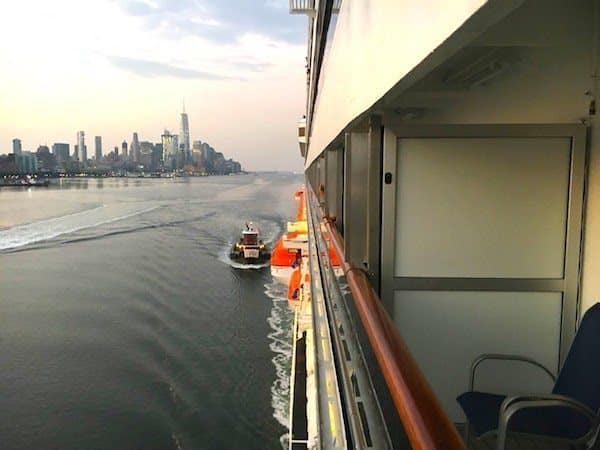 If, however, you happen to be spending a few extra days in New York City before or after your sailing, however, there are some great places from which to watch ships sailing out to sea. Sure, it won't be as much fun as if you were actually on board, but the views are still pretty spectacular, and the resulting pics will be great for your vacation scrapbook!
With that in mind, here are five places you can watch cruise ships leaves New York Harbor and instructions on how to get to them from midtown Manhattan.
1.Hoboken, NJ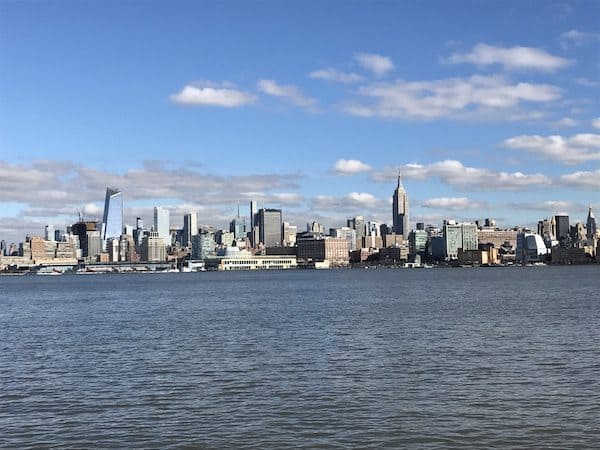 The west side of Manhattan faces New Jersey, making this a great place for ship spotting. Time it right, and you'll get fantastic shots of the ship sailing past the Empire State Building and Chrysler Tower. Hoboken has a wonderful park on the harbor with a grassy knoll. You can also stroll the Hudson River Waterfront. This is a little north of lower Manhattan, so if you're looking to catch the ship in front of the Freedom Tower, head down to Exchange Place.
How to get there: Make your way to either Penn Station on 33rd street or the World Trade Center, and transfer there to the PATH train. The train you want will be clearly marked Hoboken, and the fare is $2.75 each way. The PATH train terminal is just south of the pier. As soon as you come up from underground, you'll see the NYC skyline. Walk toward that, and you'll be at the park.
2. Exchange Place, NJ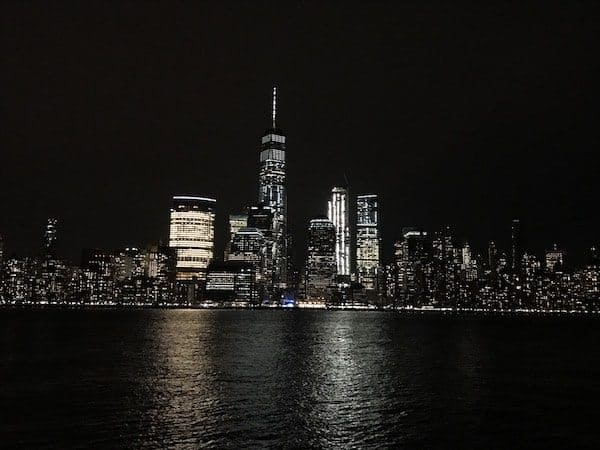 This is one of my absolute favorites places to watch cruise ships sail up and down the river. The ease of getting there, the boardwalks and the fact there usually aren't many people around make this the perfect place to get the quintessential cruise ship shot. You can go to the Hyatt Hotel pier or other piers to the north or south of the hotel.
How to get there: Take the subway down to the World Trade Center (A, C, E, J, R, W, Z, 1, 2, 3, 4 or 5 line) and hop on the PATH. It doesn't matter which train you board, as both lines stop at Exchange place first. The fare is $2.75 each way. The PATH train terminal is basically at the pier, so once you get off the train, you're looking at essentially a 60-second walk!
3. Battery Park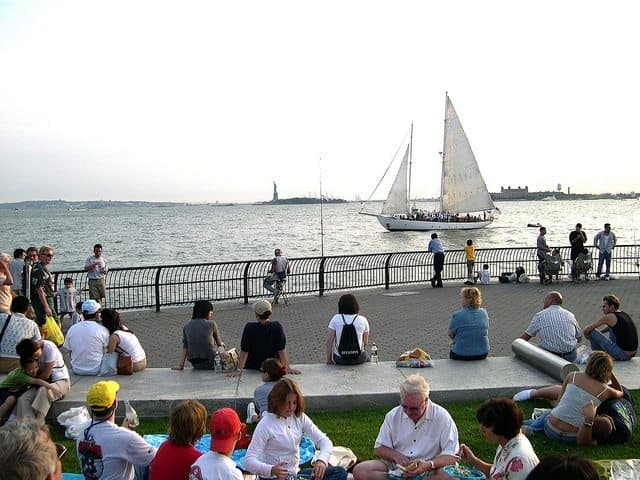 If you want to keep your feet firmly planted in Manhattan and not cross the river in to Jersey, head down to Battery Park. Located at the southern tip of Manhattan, this 25-acre public park has access to the Hudson River, is equipped with wifi hot spots and features a boardwalk, walking paths and even hot dog stands. It's also a great opportunity to interact with some of the locals who like to fish from this particular spot. As an added perk, this location is great for not only spotting ships sailing out of Manhattan, but also out of Brooklyn and Bayone, NJ.

How to get there: If you're in midtown, take a Brooklyn bound subway to the south end of the city. Take the 1, 4, 5, R, or W train to Whitehall Street, South Ferry, or Bowling Green.
4. Staten Island Ferry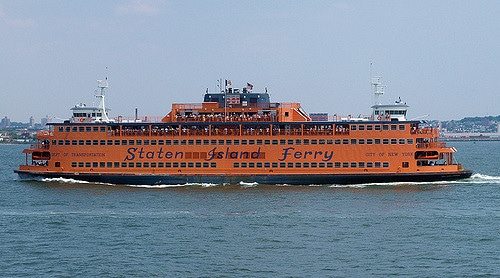 If you can't be on the ship, this may be the next best thing. This is like taking a mini cruise, for free! The Staten Island Ferry runs from the Battery Park area over to Staten Island every 30 minutes, 24-hours a day, 365 days a year. If you want to be on the ferry when a ship is sailing past, you'll have to work out the timetables.  But if you time it just right and can be on the ferry as it is running alongside a ship, you'll wind up with an impressive view and fantastic photographs.

How to get there: Take the 1, 4, 5, R, or W train to Whitehall Street, South Ferry or Bowling Green and walk to the end of Battery Park. There, you'll see the Staten Island Ferry Terminal in big lights. There is no ticket or fee required, so simply walk through security and board the next available ferry.
5. Intrepid Pier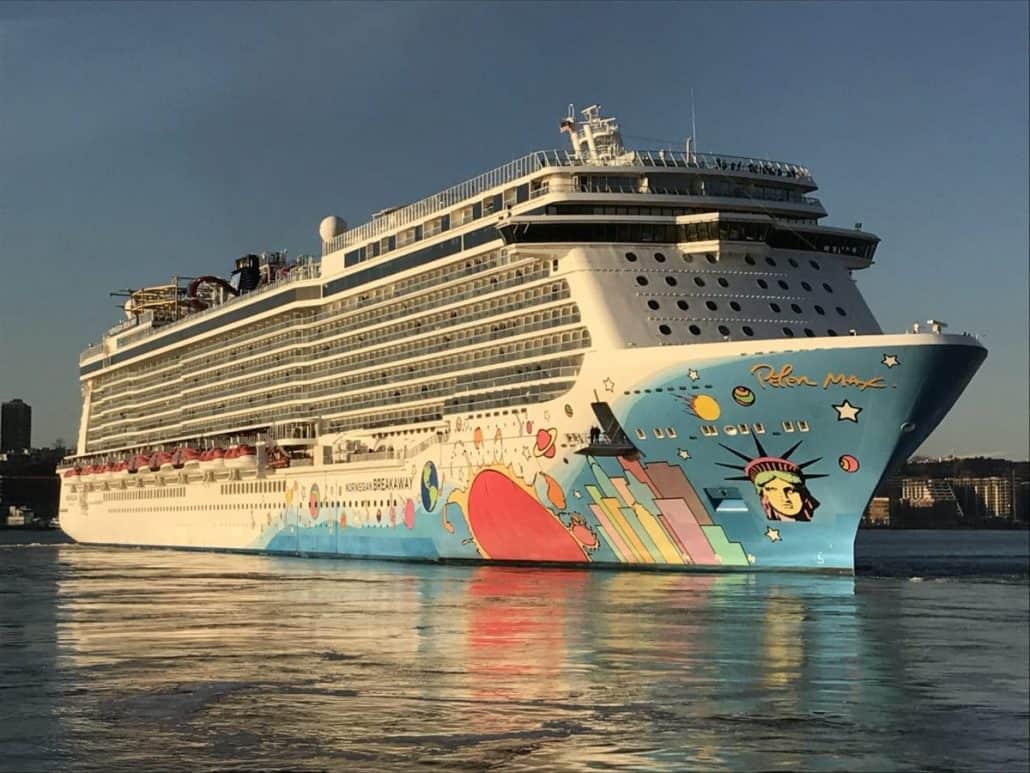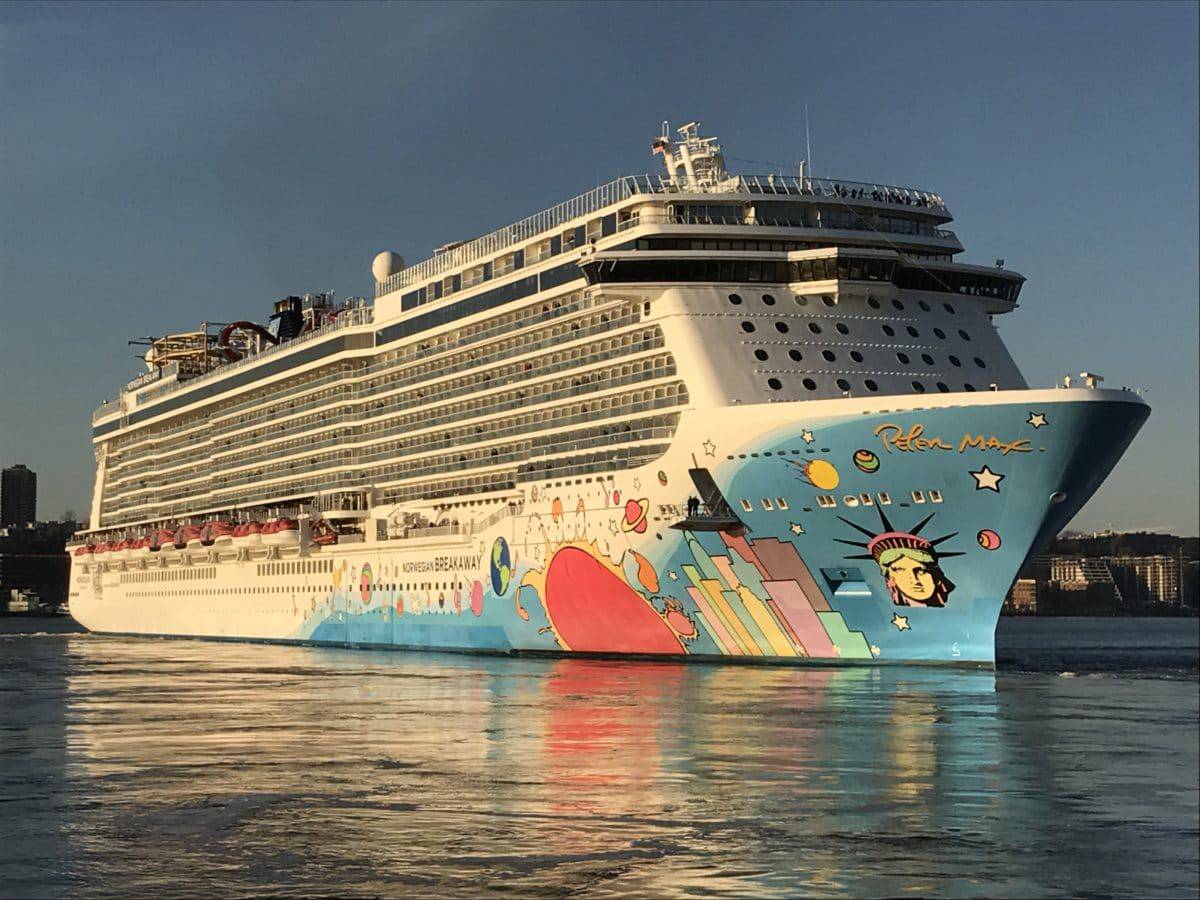 There's no better way to get an upclose picture of a cruise ship leaving than by being at the very place from which it's sailing. You can do that at the Intrepid Air, Sea, and Space Museum.  You will have to go through security to go to the pier but it's totally free. (Don't let the gate fool you!) If the weather is bad, you can take shelter underneath the giant Concorde jet that is on display at the pier.
How to get there: Head to the Intrepid battleship, located right next to the midtown Manhattan pier. The main entrance is right off 12th Avenue. Go through security, then walk out to the pier. There is no fee to access the pier, and you can stay until the museum closes.
Resources: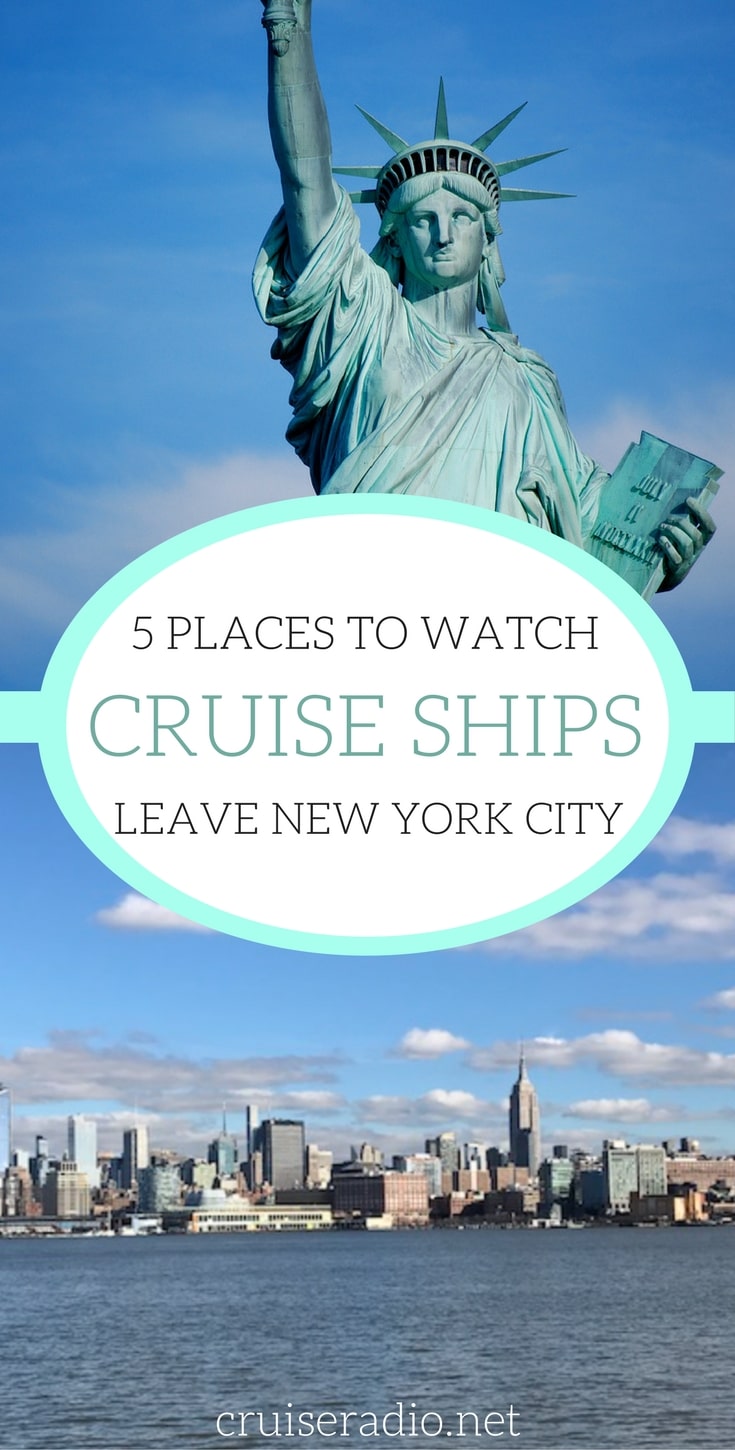 Statue of Liberty in Pinterest photo: Flickr creative commons