The Mediterranean is a dream destination for many cruise vacationers, particularly this year. The dollar's improved exchange rate against the euro is making European vacations even more enticing. There is so much to see and do on a Mediterranean vacation, and a cruise can make the experience even more enjoyable. Picking the right ship is important part of the decision making process.
5 reasons to choose the Norwegian Jade for your Mediterranean cruise:
1. Relaxed Vibe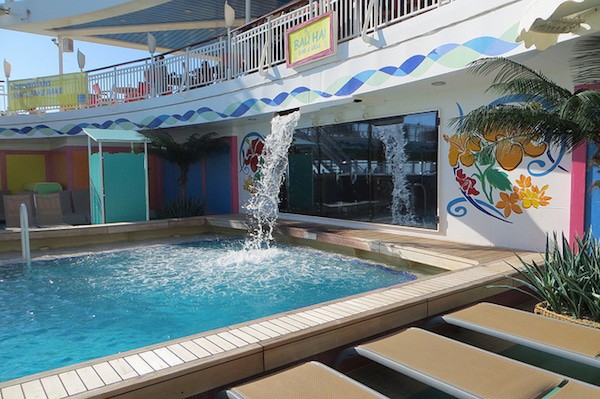 The pace of Mediterranean cruises can sometimes be stressful, but not on the Norwegian Jade. Norwegian Cruise Line's Freestyle Cruising approach encourages a casual, laid-back feeling onboard the Norwegian Jade. While there's plenty of great activities and entertainment happening continually on the ship, it never feels frenetic. Getting rid of regimented schedules creates a relaxing atmosphere for guests. The Norwegian Jade's onboard schedule isn't completely geared to set dining times. Norwegian's Freestyle Dining approach means guests can have meals at anytime they'd like without fixed dinner times or seating locations. The ship's wide variety of dining options lets passengers choose how dressed up they want to be and what they'd like to eat. This also helps to spread people out onboard this mid-sized vessel, eliminating hassles and that crowded feeling some other ships can have.
2. Wide Array of Restaurant Choices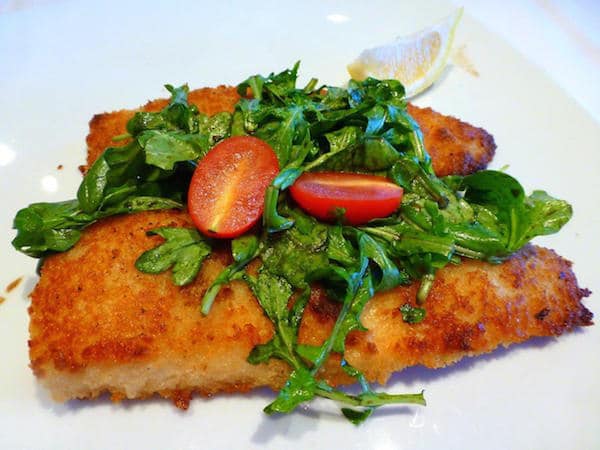 Dining is an important part of any Mediterranean cruise experience, both on land and at sea. The Norwegian Jade is loaded with tons of restaurant options, which is a distinguishing factor for a ship of this size. Some of the dining venues are free and other specialty dining options carry an additional charge. Open seating is offered in the complimentary main dining rooms, but the Norwegian Jade staff will make advance reservations for those who want to eat at a specific time.
In addition to the main dining rooms, some of the free dining options on the Norwegian Jade include the Jasmine Garden Asian restaurant, Blue Lagoon – which is open around the clock, and the Garden Café buffet dining area. Families will love the Kids Café section for younger guests. There are plenty of deck-side cookouts offered on the ship and room service is available as well.
The Norwegian Jade's vast choice of specialty dining options is particularly attractive for guests on a Mediterranean cruise. These include the outstanding Cagney's Steakhouse, Teppanyaki Asian restaurant featuring performances by hibachi-style chefs, Le Bistro French restaurant, Moderno Churrascaria Brazilian steakhouse, La Cucina Italian restaurant, and an a la carte sushi bar. Guests can opt for before or after dinner drinks at their choice of twelve bars and lounges on the ship.
3. Exceptional Crew 
With language and currency differences, travel in Europe can appear somewhat daunting at times – especially for first timers. Mediterranean cruises solve many of these issues, particularly on the Norwegian Jade. It feels so comfortable. The crew of the Norwegian Jade makes the ship feel like a "home away from home" for their guests. The staff and crew of the Norwegian Jade seem to operate like one big family and they welcome guests as members of their close-knit group. They go out of their way to deliver the kind of customer service that exceeds expectations.
4. International Flair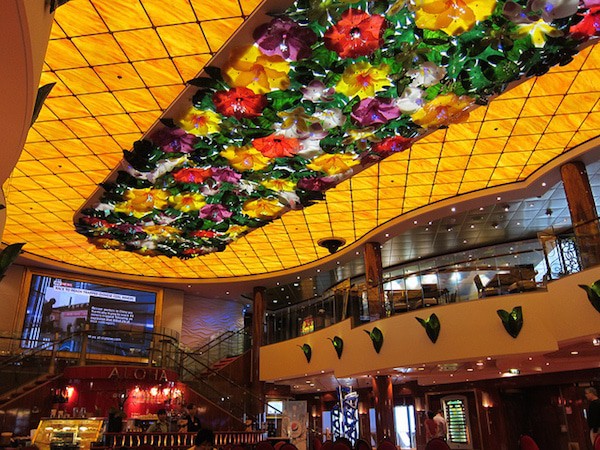 The onboard guest experience should reflect a sense of place, whether it's in the Mediterranean or the Caribbean. It's important for the feel of the destination to be echoed onboard the ship. This is another aspect in which the Norwegian Jade excels. The ship attracts a diverse international clientele. On our cruise, about 50% of the guests were Americans and the other 50% were from a wide variety of other countries, many from Europe. It was wonderful to meet and make friends with so many people from around the world. The Jade caters to this varied group of guests in its entertainment and also reflects the various ports of call in its dining options. This is particularly noticeable in the Garden Café, which offers theme nights with delectable dishes from the featured country at dinner. The Norwegian Jade's entertainment options are highly international as well, with singing groups and acts from both the United States and Europe.
5. Variety of Stateroom Options
Balcony stateroom on Norwegian Jade.
It can sometimes be harder for larger families and multigenerational groups to find reasonably priced accommodations in Europe. The Norwegian Jade features a wide variety of stateroom choices to satisfy the needs of any type of guest, including the more discriminating cruise passenger. Many of the ship's staterooms can be connected, which is great for families and groups traveling together.
Those seeking a truly luxurious vacation experience should opt for some of the Norwegian Jade's sumptuous suite and villa options. These include Romance Suites, Owner's Suites, Penthouse Suites that can be perfect for families, and the exclusive Courtyard Villas and Family Villas. Guests looking for even more magnificent space can stay in the ship's Garden Villas which feature three bedrooms as well as a private roof-top terrace.
For more information on the Norwegian Jade and sailing with Norwegian Cruise Line in the Mediterranean, visit the Norwegian Cruise Line website at www.ncl.com.
photo credit: Nancy Schretter and NCL