Week-long cruises are very different from short weekend getaway type voyages, which are usually three or four nights. My first week-long cruise was on Norwegian Star in Europe, and I recently took an eight-day cruise on Carnival Vista in the Caribbean, too. My first cruise, however, was a three-night out of Miami to the Bahamas. Those are generally dubbed as "party" cruises, and it's true that they have some differences from a "full-length" sailing.
Here's what I learned during my two longer cruises vs. a shorter weekend itinerary.
1. You can get to know people.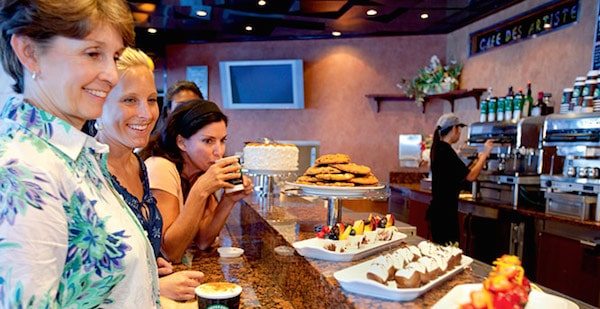 The atmosphere on a short cruise is often to just get away for the weekend, drink, and fit as much fun into a few days as possible. Guests can do these voyages more often and easier because they might only have to take a day or two off of work, or they set sail during a long holiday weekend. They aren't necessarily big "cruisers" so to speak. And in the nature of a short cruise, no one has much of a chance to get to know each other.
On a week-long cruise, it's easy to see the same people many times throughout your voyage, and lots of cruisers end up making friends with fellow passengers – some even plan future cruises together. For many, this is a big vacation that they may only be able to do once or twice a year, so they want to make the most of it. If you have a favorite bar on the ship, you might get to know fellow frequent visitors to the same watering hole, and the bartender will know your favorite drink by midweek. Your servers in the dining room will also get to know your taste, and – in my experience – we really get to enjoy learning more about our cabin stewards, too. I've been lucky – in my experience so far my cabin stewards have been awesome and I was always sad to say goodbye to them!
2. There's more time to do – or relax.
The newer or larger the ship, the better chance that you'll have a lot of amenities and activities you might like to take advantage of. That can feel overwhelming if your itinerary is shorter, because you won't feel like there's time left in the day to breathe when you have waterslides to ride, shows to see, workshops to attend, and lots of delicious cuisine to check off your must-eat list. If you are on a week-long cruise or longer though, you have many days to spread out your must-do's.
My Norwegian Star cruise in the Adriatic Sea and eastern Mediterranean was very port-intensive, so I still ended up feeling tired each day even though it was a smaller ship with less amenities. My Carnival Vista cruise had more sea days, but the ship is Carnival's newest and is full of fun things to do, so I didn't take much time to relax then, either. But that is my lesson learned here: I needed to actively make time each day to just relax and enjoy that I'm on a ship with all of my needs taken care of. Seriously, learn from me. The longer the cruise, the more time you have. Make a schedule if you want, but don't beat yourself up over it if you miss a craft class or can't try certain dessert in the dining room. The great thing about cruising is how flexible it has become even just in the last couple decades.
3. Making dinner reservations is a wise idea.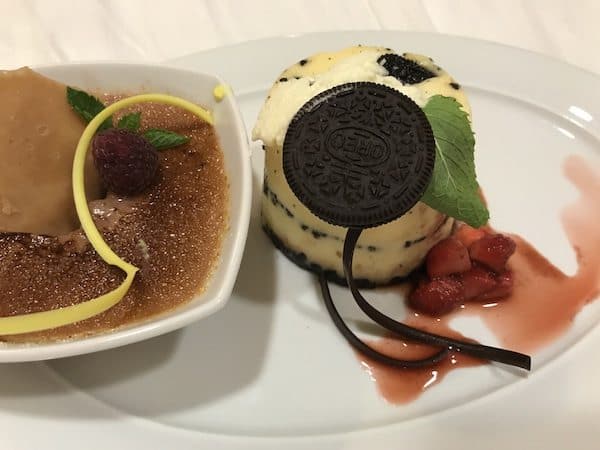 The longer the cruise, the more opportunity you'll have to enjoy various dining venues around the ship. Most specialty options will take reservations, and even some complimentary restaurants on various ships. To ensure that you get to try all of the places on your list, be sure to make reservations as soon as possible – preferably before even stepping foot on the gangway. Some won't take pre-cruise reservations, but be sure to book the ones you want that do.
On my Star cruise, we enjoyed Ginza, a complimentary sit-down Asian restaurant, on the first evening. It was so good, and throughout the rest of the week I wanted to be sure and go back one more time. We tried to on the last night, and it was booked full! I hadn't even realized that they took reservations; the first night it was practically empty while we dined. I know what you're thinking – why would I want to make a schedule full of reservations when cruising is supposed to be laid-back and free of commitments? I completely understand this, but cruising has evolved to the point where ships hold more and more people, and certain venues will just be too popular to stop into and be seated whenever you want. The bottom line is, if you really want to try a venue that allows reservations, make them.
4. It's the most exciting.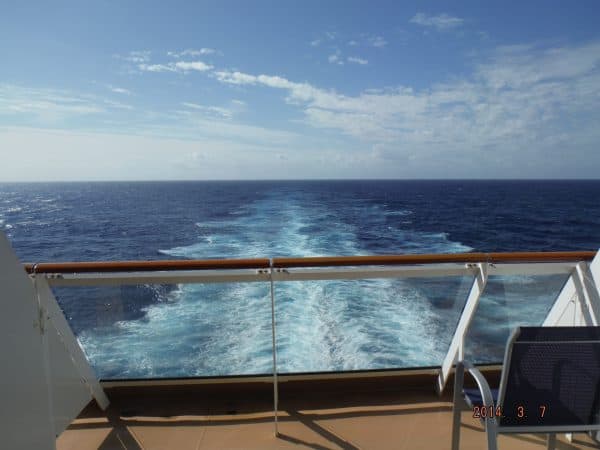 This point is extremely opinionated, but I'm sure there are many who agree. Both times I had a weeklong cruise coming up, I was beyond anxious for embarkation day to arrive. Seven whole days on a ship, stopping in new places that I'd never visited before! On a weekend cruise, your trip is pretty much over just when you've gotten to know your way around the ship and fully unpacked your bags. On a weeklong sailing, you have several days to enjoy knowing the ins and outs of the common decks because you figured them out by the second or third day. I think everyone feels this way to an extent: once you've been in a place on vacation for several days, it starts to feel like another home. That's what's so special about a full length cruise. For a little while, you had another home with some new family in the crew members and sometimes even fellow passengers.
5. They aren't usually party cruises.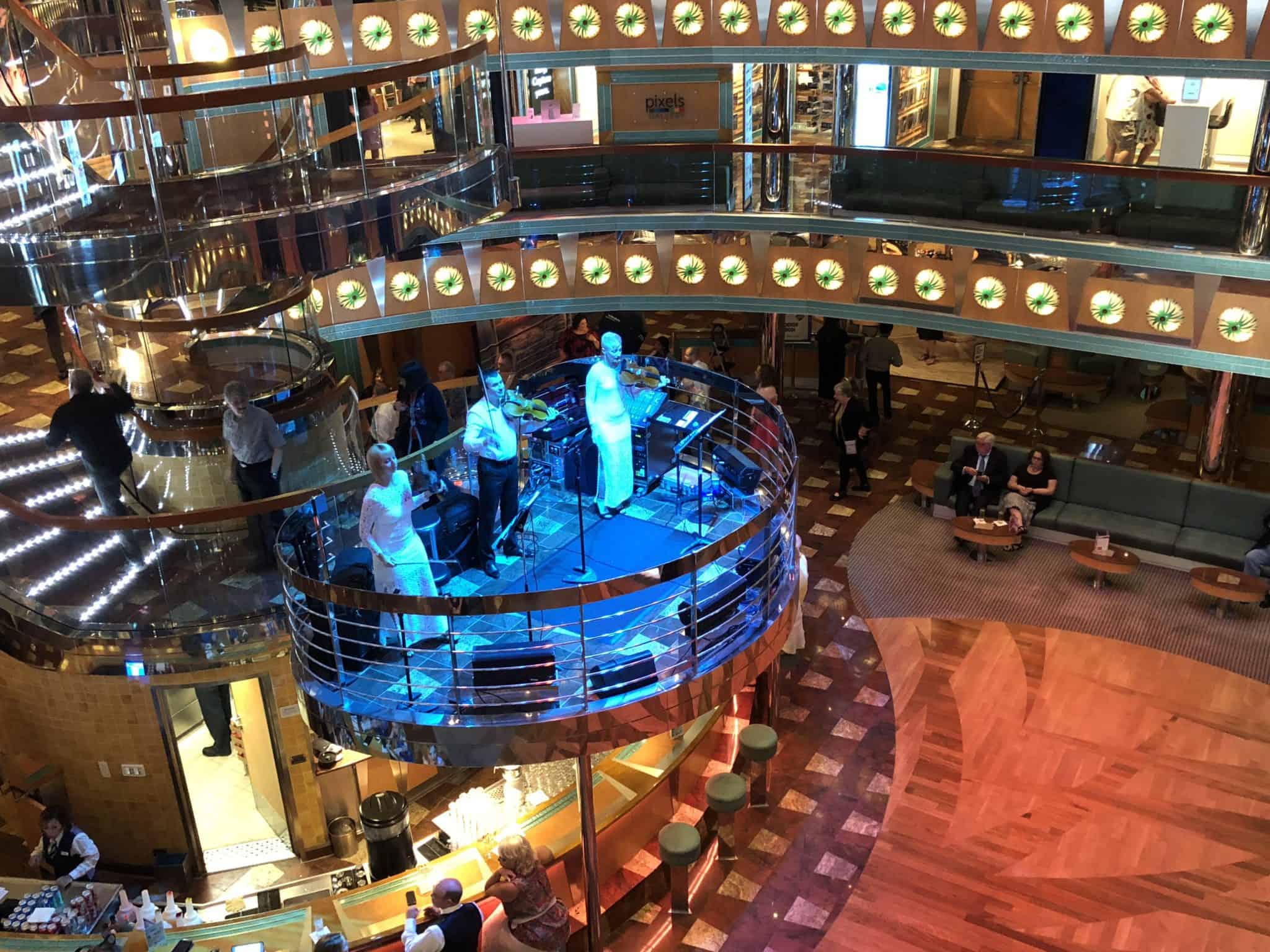 Because the cruise is longer than your typical three-night Bahamas cruise, you tend to get a tamer crowd and not as many younger guests who are there to drink as much as they can in the 72 hours they are on the ship. Most cruises that are seven days or longer have an older demographic and slightly earlier evenings. That's not to say that the people sailing are boring, only that the cruise line doesn't focus as much on the late night scene after 11 pm, with the exception of the disco and casino bar. Don't fear that there won't be any parties, of course themed deck parties and the sailaway party will still be there.
What differences have you noticed between shorter and longer cruises?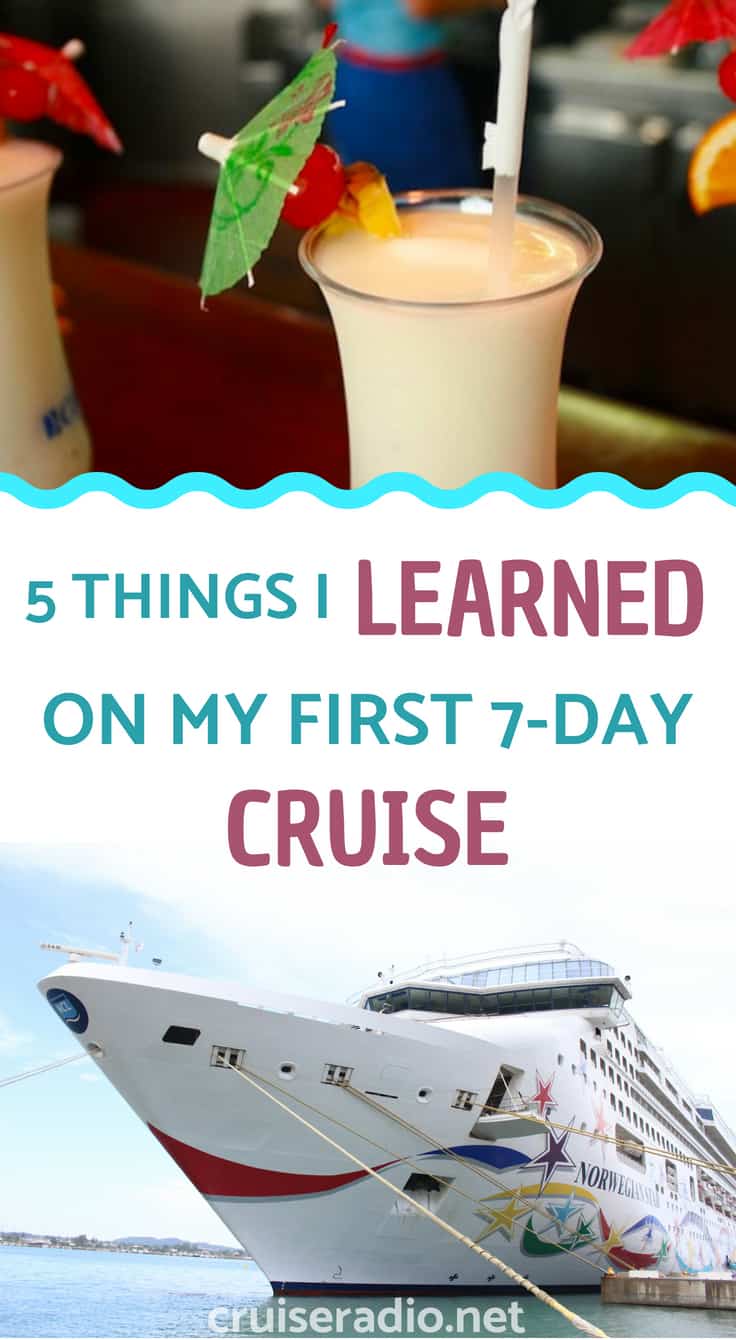 SaveSave