They come in all ages, shapes, and sizes and most people can't stand them. I'm talking about deck chair hogs – people that wake up really early, claim their loungers by the pool with a towel and then go back to bed, only to come back to their chair in their favorite spot – or maybe not.
Here are five ways to fight deck chair hogs.
1. Book a Balcony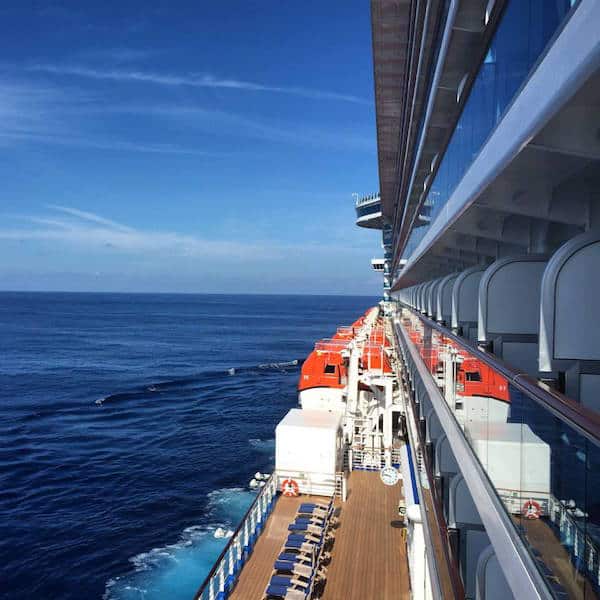 There is nothing better than getting some sun on your own balcony. I know, it's not the poolside atmosphere but if want to guarantee a chair, it's the only way.
Plus, it's the perfect venue for a private sail away party.
2. Do it Yourself
Walk over to the chair that is being occupied, remove the belongings, and take them to a towel station by the pool. If you don't want to touch someone else's belongings than try the next method.
3. Ask a Crew Member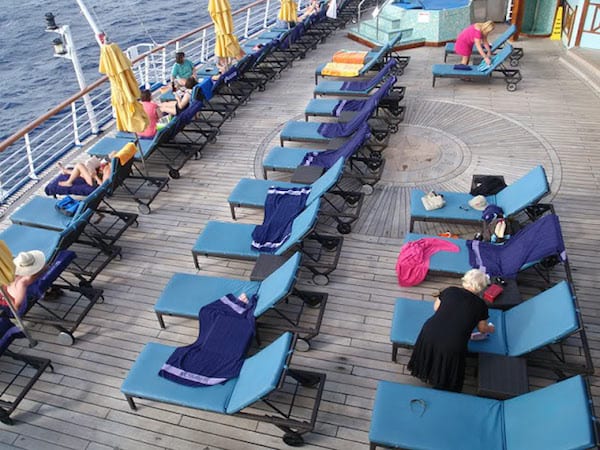 A crew member will have no problem removing a chair hogs belongings and taking them to a towel station. This way when they come back highly irate, you will have someone to put the blame on all together. If you're like me and want to stand up to them yourself, try the next one.
4. Teach them a Lesson
Most cruise lines make you sign a towel out, and if you fail to return the towel, you'll get charged $25. Don't even bring the belongings to a towel station. Instead, just "set" their items somewhere on the ship.
Once they get a couple of $25 charges to their onboard account, chances are they'll learn their lesson.
5. Pay for a Spot
Some cruise lines have areas of the ship where you can pay for a spot in the adults-only retreat, like the Sanctuary on Princess Cruises. The cost of The Sanctuary is around $20 for a half-day pass.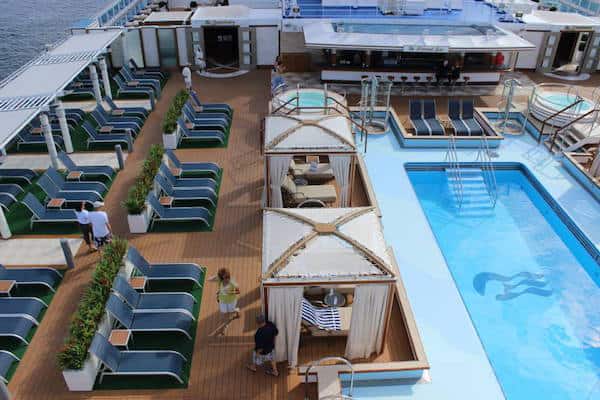 At the end of the day, it shouldn't be the guests responsibly to monitor deck-chair hogs. But, if you want a chair, you do what you have to do.