It was a year ago I boarded Royal Princess, the sister to the current ship I was just on, Regal Princess. It was then and only then I experienced my first Princess Cruises sailing. Fast forward a year later, I had the pleasure to sail aboard Regal Princess – my third Princess Cruises sailing.
Though Regal Princess is pretty much identical to the Royal Princess, there are some slight modifications like a new aft pool, faster elevators and more Promenade deck accessibility.
HEAR OUR BROADCAST ABOARD REGAL PRINCESS HERE
6 first impressions:
1. Stateroom Space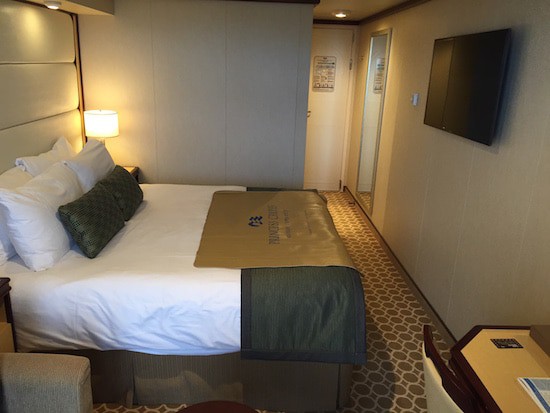 I've been very vocal about the space that Princess Cruises offers in their stateroom. On this sailing I had a deluxe balcony stateroom with a sitting couch and a big closet. I'm not a drawer person. I like to have everything right in front of me and my stateroom offers that. Even though I'm more of a jeans and t-shirt kind of guy, I still like to hang all my clothes.
2. Horizon Court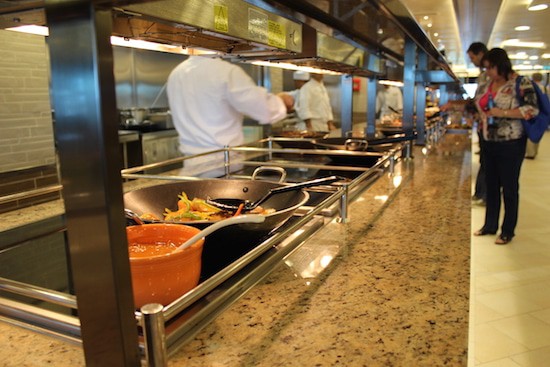 So the buffet on this ship isn't your typical buffet. You could seriously walk around this buffet for hours piling food on your plate. It has an island set up with intriguing options and different types of food. My favorite was the bread pudding in the pastry shop and their meat carving station.
By night a couple areas of the Horizon Court are turned into Crab Shack and Fondues restaurant. Though I haven't tried the Crab Shack venue yet – it's on the list!
3. Design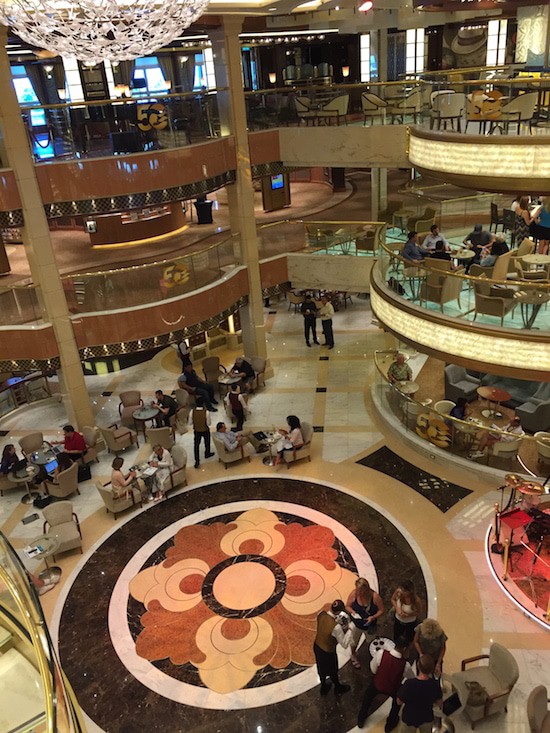 There's something to be said about a ship that has a very contemporary look. Regal and Royal Princess both depart from past Princess ships by way of design. To me, there was much less wood and the public areas were brighter and had a more modern feel. I also noticed more cutting edge furnishing.
4. Technology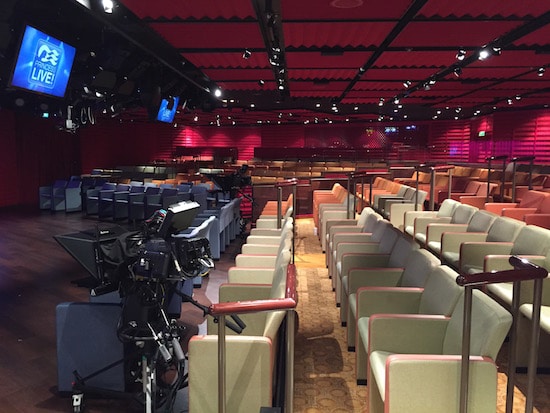 I'm a geek for technology and fell sucker to Princess Live! Being of broadcast background I think it's so cool that a ship can do TV (and radio) broadcast from this one theater. Being able to sit behind the scenes and watch tapings onboard was an added bonus for techies like myself.
The internet on the ship claims to be 10x faster because when land connection is available they will access cellular towers rather than a satellite 23,000 miles above earth.
5. Deck Space
Since Regal Princess and Royal Princess are both larger ships, there was a lot more deck space outside. We experienced a picture perfect day at sea aboard our sailing and no one had an issue finding space outside.
The ship has four main areas for sun seekers: two levels by the pool midship, the Sanctuary, the retreat pool and the terrace pool.
6. Seawalk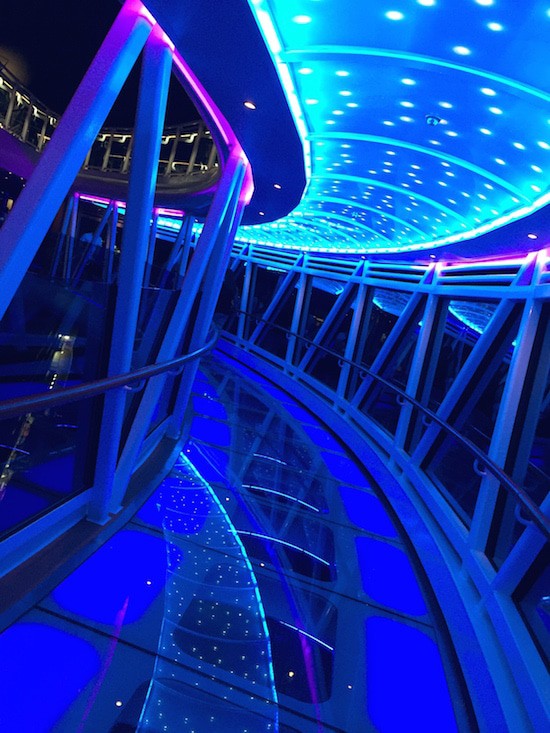 I'd be remiss if I failed to mention the Seawalk on Regal Princess (also found on Royal Princess). This walking bridge is suspended 128′ above sea level and extends out 28 feet over the side of the ship. It was entertaining watching people carefully navigate across the glass floor of Seawalk.
[smart_track_player url="https://traffic.libsyn.com/cruiseradioshow/CR_NOV_14_14_AU.mp3″ title="Regal Princess Episode" artist="Cruise Radio" ]
 HEAR OUR BROADCAST ABOARD REGAL PRINCESS HERE
Have you subscribed to Cruise Radio yet? Subscribe to us on iTunes and Stitcher Radio Network.