Now more than ever cruise lines are ramping up their kid's programs, making it possible for everyone to have a great time on their cruise.
Here is six popular cruise line kid's program you'll find on your next voyage.
 1. Carnival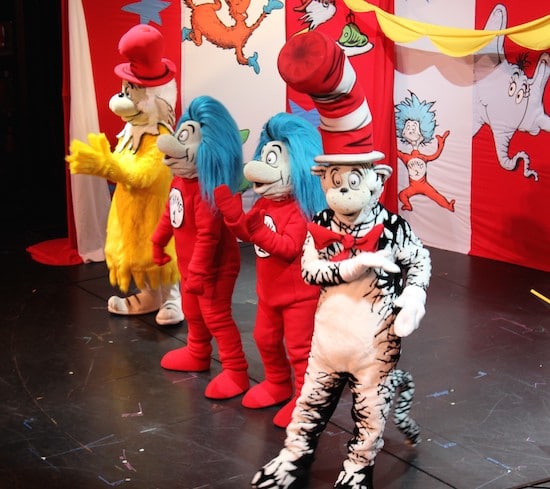 Carnival offers kids a vacation and a summer camp all in one with Camp Carnival. Kids are split up into three age groups: 2-5, 6-8, and 9-11, where they each do age-appropriate activities like crafts, movies, dancing, toy time, and video games. Camp Carnival even provides them with their own kid-friendly menus when it's time for lunch or dinner, including their favorites like mac & cheese and chicken nuggets.
Many Carnival ships feature Seuss at Sea, where the worlds and characters from Dr. Seuss' books come alive. There's an onboard character parade, arts and crafts, story time, and character breakfasts all themed with Dr. Seuss' beloved books.
Every ship also includes a twister waterslide on the top, pools, and mini golf for all ages.
Find more about Carnival's kid's program here.
2. Royal Caribbean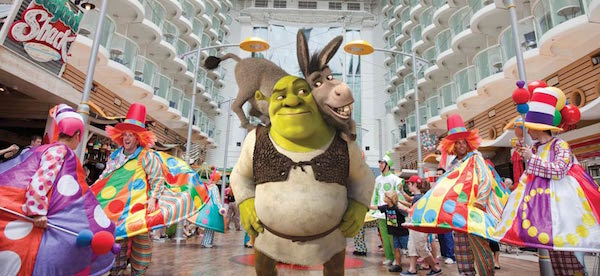 Royal Caribbean has programs for both babies and toddlers: Royal Babies and Royal Tots. Royal Babies is for ages six to 18 months and offers Royal's tiniest guests (and their parents) interactive classes and activities hosted by early childhood experts.
Royal Tots is for 18 to 36 months and offers playground sessions and activities.
Adventure Ocean is a youth program, for ages 3-11, where kids are divided into three groups by age. The youngest kids – Aquanauts – get to do cool experiments and become junior scientists.  The Explorers have cool parties and get to make neat treats. And the oldest group – the Voyagers – get to do a variety of activities that put the "cool" back into learning.
Select Royal Caribbean ships have the Dreamworks Experience, where you can meet your favorite Dreamworks characters, have dinner with them, and watch movies. There are also character parades and exclusive shows, like the Madagascar Aqua Show on Allure of the Seas. The Dreamworks Experience also features scavenger hunts and other themed activities.
Find more about Royal Caribbean's kid's program here.
3. Norwegian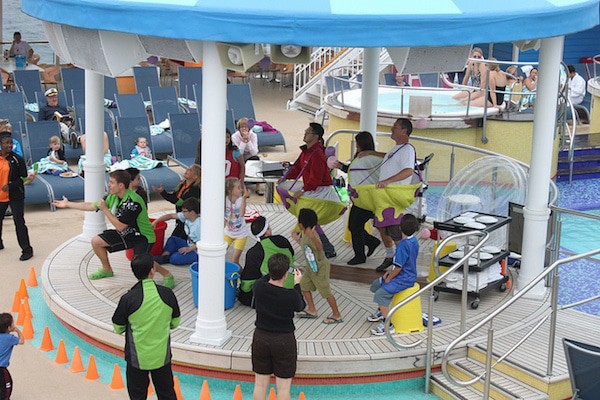 Norwegian Cruise Line divides kids into four age groups: Guppies (6 mo.-3 yr. with a parent), Turtles (3-5), Seals (6-9), and Dolphins (10-12). Guppies can take part in sensory-play, painting, and other activities with their parents.
Turtles have arts and crafts, storytelling, treasure hunts, and other activities; seals can play sports, video games, take part in treasure hunts, and do team building challenges and painting; and dolphins do scavenger hunts, sports, crafts, and video games.
Turtles, Seals, and Dolphins also have an opportunity to take part in circus school – where they can learn to feather balance, spin plates, juggle, walk on stilts, and do a Chinese yo-yo.  In the end, if your child wishes, they can take part in the family circus show to show off their newfound talent.
A few Norwegian ships offer Nickelodeon on Norwegian, which is a range of activities fun-themed with all your favorite Nickelodeon characters. There's a Nickelodeon Pajama Jam Breakfast where you get to enjoy breakfast with the characters and watch them sing and dance – or get up and sing and dance with them!
Nickelodeon on Norwegian also offers arts and crafts, where your kids can do fun themed projects. Last but not least, there's character meet and greets, where you can say hi and take a photo with characters like Spongebob and Dora the Explorer.
Find more about Norwegian's kid's program here.
4. Princess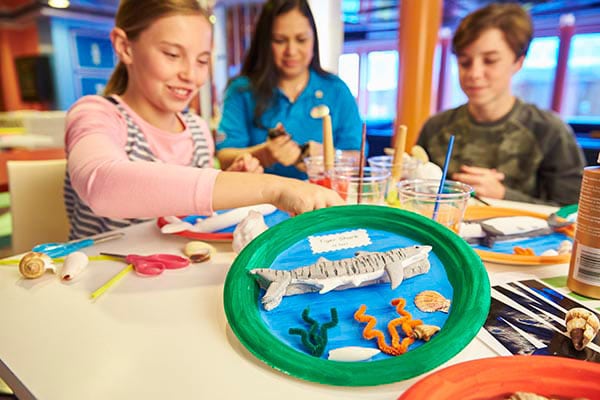 On Princess Cruises, if you're a kid, you're going to either be a part of Princess Pelicans (ages 3-7), or Shockwaves (ages 8-12). Princess Pelicans have dance parties, movies, ice cream and pizza parties, art projects, theme nights, and more. Shockwaves have activities such as video games, karaoke, sports tournaments, theme nights, dance parties, Klutz crafts, and much more.
In addition to the pizza and ice cream parties, on select evenings during your cruise, kids can enjoy kids-only dinners with their new friends and youth staff while their parents enjoy dinner to themselves.
Princess also has a partnership with the California Science Center, where kids can go whale watching, build roller coasters, do chemistry experiments, and more.  On Alaska cruises, the National Park Service Junior Ranger Program teaches kids about the animals and glaciers in the region, along with special presentations and activities.
Find more about Princess Cruises' kid's program here.
5. Disney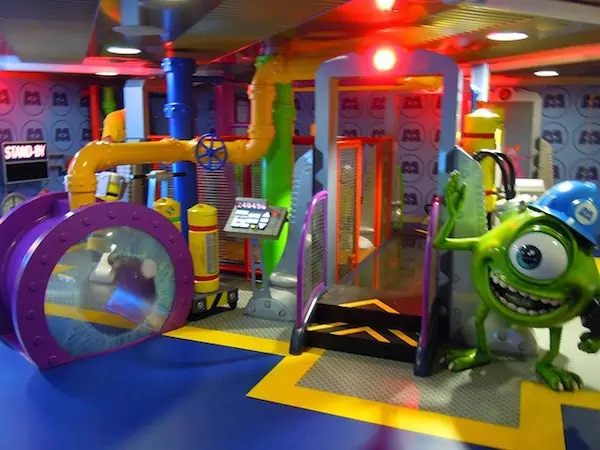 Disney Cruise Line offers a ton of activities and clubs for kids. The Oceaneer Club is a kids club on all four ships that offers different themed play areas, including themes such as Pixie Hollow and Monster's Academy. There's a plasma screen where kids can watch movies or talk with Crush from Finding Nemo, play structures, storytelling sessions, and visits with Disney characters. Kids are also welcome to enjoy lunch and dinner at the club.
All four ships also offer the Oceaneer Lab, which is another play space designed for learning and exploration – also with its own distinct themed spaces. The lab offers toys, games, movies, computer stations, and various activities throughout the day.
What Disney cruise would be complete without character greetings? Kids and adults alike can meet their favorite Disney characters throughout their cruise. Other activities and events for kids include movie screenings in the Buena Vista Theatre (and on the jumbo screen on the top deck), family-friendly pools including one with a twisting slide, and, on the Fantasy and Dream ships – the AquaDuck, which was the first water coaster at sea.
Find more about Disney Cruise Line's kid's program here.
6. MSC Cruises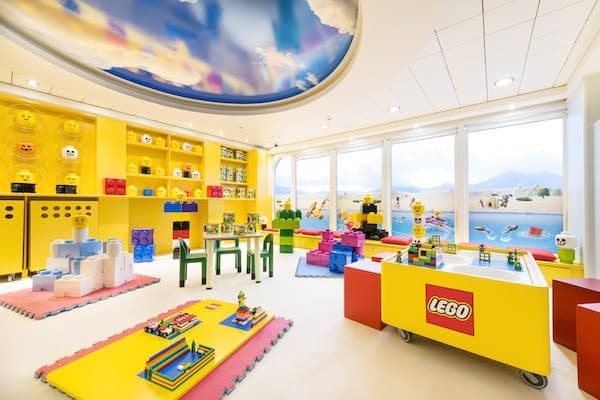 Kids ages 11 and under sail free, and ages 12-17 are provided significant discounts. Kids are divided into age groups for different age-appropriate activities. Some of these activities include themed costumed parades, scavenger hunts, cooking classes, and karaoke parties.
MSC has partnered with LEGO and Chicco, providing themed activities and play areas. Fleet-wide, MSC offers a LEGO Experience Day for kids and parents that includes LEGO building competitions, games, and a LEGO-themed playroom (on select ships). For the littlest guests, the line offers Chicco baby essentials like bottle warmers, baby carriers, strollers, and bouncy chairs. Select ships also feature a Chicco themed playroom.
Another aspect of MSC's partnership with Chicco includes new kids' menus. Each day, there's a different menu balancing the daily food requirements. There is also a dedicated kids' corner in the buffet area. In the main dining room, kids eat MSC "Happy Dinners", where they can order from a dedicated kid's menu and eat while their parents enjoy their first course. When the kids are done, the MSC Youth Staff picks them up for kids activities while the parents finish their dinner.
Do you have a favorite cruise line kid's program? We'd love to hear your thoughts.
(Edited on Sep. 22 to include updated MSC info)