When you love something, you really love it and it's awesome. So, what happens when two things you love are put together in a way you never expected? Thanks to some smart tour companies and the cruise lines, you can combine your fandom and cruising into one magical vacation.
Here are 5 fan cruises worth sailing:
1. New Kids on the Block Cruise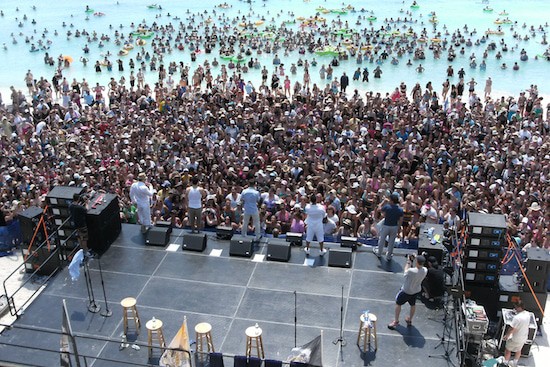 Five brothers and a million sisters together on a cruise ship. Shortly after this 80's band got back together in 2008, they announced their first fan sailing. Every year this ship sells out and even has its own reality show, Rock the Boat. Always on Carnival Cruise Lines, the band has sailed from Florida and New York and this year's cruise sails in November to Grand Turk where the island will host a private concert and NKOTB Beach party.
If your inner teenager can't resist, check out nkotbcruise.rosetours.com/ for all the details and pricing.
2. Star Wars Cruises
May the force be with you… on your cruise? Disney Cruise Lines recently announced Star Wars Day at Sea aboard the Disney Fantasy. Available on 8 sailings from January to April 2016, you'll spend one day on your cruise in a galaxy far, far away. The special theming includes deck parties, meet-and-greets, youth activities, out of this world food and beverage options and of course, special merchandise. You can also watch Star Wars under the stars – including the new animated Star Wars Rebels.
Details about the Disney Star Wars cruises can be found here.
3. Carnival LIVE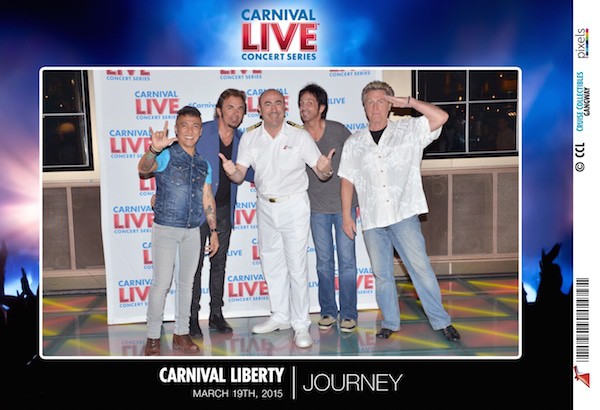 Seeing your favorite band in concert is always an unforgettable experience. Now, what if you could see your favorite band in an intimate setting for a low price and while you're on vacation? You'd have Carnival LIVE! On your Carnival sailing, you'll enjoy all the normal amenities of your cruise ship AND your favorite band rocking it out onboard. This year, you'll find some of the following bands setting sail with you: Boston, Heart, Lionel Richie, The Band Perry, Rascal Flatts, Smokey Robinson and Little Big Town. Find out more about Carnival LIVE here.
4. Dancing with the Stars: At Sea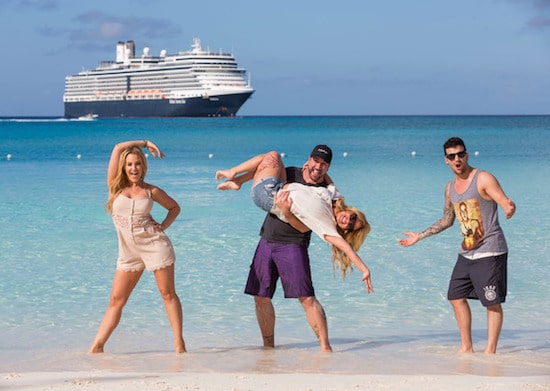 Holland America Line started these Dancing with the Stars themed cruises a couple years ago and they've been a hit. Each theme cruise features lively guest performances from the professional dancers and celebrities, who dazzle the audience with routines from the television show and exciting new choreographed dances. Additional events on theme cruises include dance lessons with the ship's professional dancers; a special fashion show featuring glamorous show costumes; and a chance to meet the dance pros and celebrities, ask questions and take photos with them.
The latest celebrity to dance at sea: America's Favorite TV Mom Florence Henderson.
Learn more about DWTS at Sea here.
5. Boston Red Sox Fan Cruise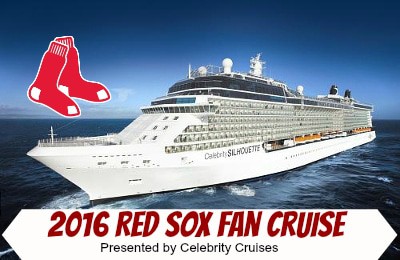 Don't worry sports lovers, you're covered too! Check out some of these sailings. Celebrity Cruises offers a Boston Red Sox Fan cruise. You can set sail with former Red Sox players and enjoy exclusive fan events on this special sailing. The Dallas Cowboys teamed up with Carnival Cruise Lines. Royal Caribbean offers a fan sailing for Pittsburgh Steelers fans.   Princess Cruise Lines is offering a Sail with the 12s cruise for Seattle Seahawks fans. A quick Google search of your favorite sports team with 'Cruise' could get you started on the fan experience of a lifetime.
6. Sixth Man Cruises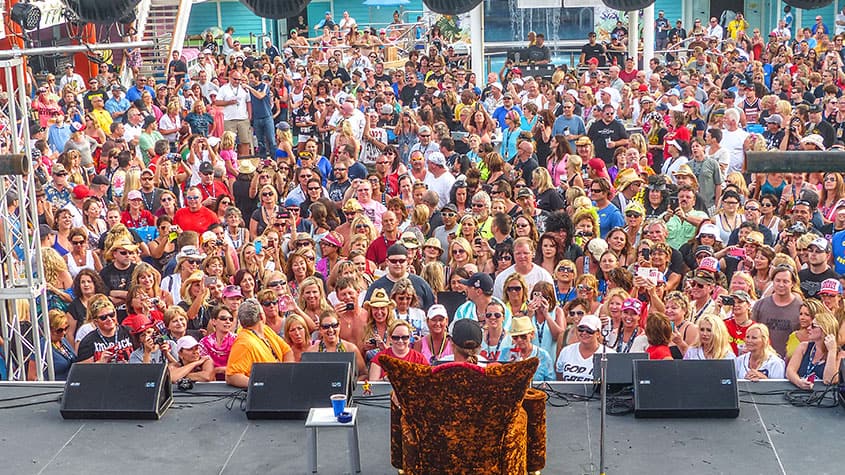 If you like music or music festivals, this cruise Charter Company has your ticket. In their 14th year and with over 81 full ship charters under their belt, you can count on this company to provide a unique fandom vacation experience. Through them, you'll find cruises for fans of Turner Classic Movies and VH1 as well as bands like KISS, Kid Rock, Florida Georgia Line, Alabama and more. You can enjoy a music festival at sea with sailings like The Rock Boat and Cayamo.
Find out more at www.sixthman.net.
7. Groove Cruise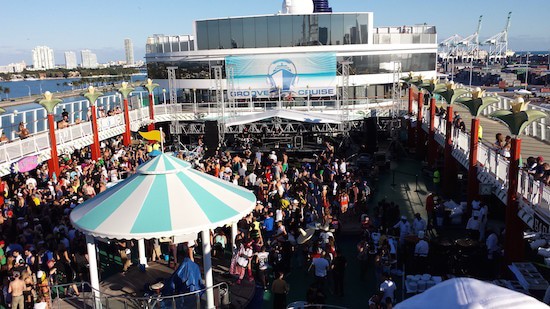 The Groove Cruise is a full ship charter that was founded by Jason Beukema, Owner of Whet Travel 12 years ago. Jason took his love of cruising and brought Electric Dance Music (EDM) DJ's on the ship to create one big party.  The DJ's hanging out with the fans, the sense of family and 96 hours of round the clock music makes the Groove Cruise a cruise unlike any other!
Information can be found at https://thegroovecruise.com/ and use Promo Code "Party2011" for a $50 discount.
Have you ever set sail on a fan cruise? Or do you want to find one now? Either way, we'd love to hear from you!
Featured photo: UltaVi0let Travel