We've all heard the saying, "There's no such thing as a free lunch." But that sure as heck doesn't stop people from trying to get something for nothing… and that includes cruisers. While there are plenty of legitimate reasons that passengers might find themselves requesting a partial or full refund because of things that went wrong during their sailing, we also seem to be noticing a rise in the number of complaints which are petty at best and occasionally, downright ridiculous.
It didn't take much time at all to compile these very real complaints from folks who genuinely believed themselves deserving of a refund. We've had a bit of fun at their expense, so the details have been changed up a bit to protect the innocent. We've also, just for fun, crafted the response these folks would get were we in charge!
#1. The Stateroom Was Dark
THE COMPLAINT: "We were very pleased with our oceanview stateroom… until the second day. At that point, because of salt which accumulated on the windows, we might as well have booked an inside cabin. As a result, we believe we should be compensated for the difference in price between the two stateroom categories."

OUR RESPONSE: "So sorry. Next time, we'll try to head directly into a storm so that the rain will wash away the salt. But only if you promise not to complain about the weather on your vacation!"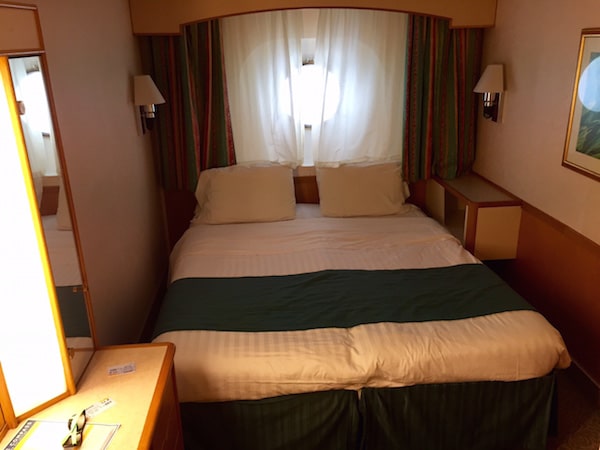 #2.  The Clocks Went Ahead an Hour!
THE COMPLAINT: "On the final night of our 7-night cruise, the clocks moved forward an hour. It seems only fair that we be credited the prorated amount."

OUR RESPONSE: "You paid $2,250 for your 7-night cruise, which lasted 168 hours. Having done the math, we deduced that you are owed $13.40 — we even rounded up! — for the lost hour. Unfortunately, the accountant retained to do this math earns $22 an hour. As a result, you actually owe us $8.60."
#3. The Ship Left Us 
THE COMPLAINT: "We are demanding a full refund for the price of our cruise, as the ship left us behind in Nassau. We made a good-faith effort to get back to the ship only to have it pull away as we were walking down the pier."

OUR RESPONSE:"You had us… right up to the word 'walking.'"
#4. Could Not Open the Ocean View Window
THE COMPLAINT: "We had hoped to book a balcony, but wound up having to go with an oceanview stateroom. Imagine our surprise when, despite the cabin having a very nice window, we were unable to open it! What is the point of paying for an oceanview room if you can't open the window and get fresh air?"
OUR RESPONSE:"The point of paying for an oceanview room would be — follow closely here — the view of the ocean!"
#5.  We Did Not Hit The Jackpot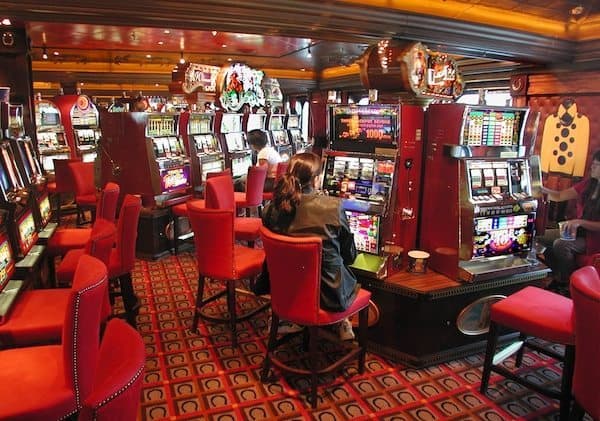 THE COMPLAINT: "My wife went to the casino aboard your ship every single night. And each night, she played the same machine. Not once did she hit a jackpot, despite putting thousands of dollars into that single machine. By day three, it was pretty clear that the machine was broken. We asked around, and nobody else won on it, either. We should be refunded every single dollar she fed into that machine over the course of 7 days."

OUR RESPONSE:"If it was clear by day 3 that the machine was broken, why did she continue to put money into it?"
#6. It Rained On Our Wedding Day
THE COMPLAINT: "We planned this cruise for ages, even rescheduling our wedding so that we could go straight from the church to the ship. But bad weather prevented the ship from visiting the private island, where my husband had been planning to go snorkeling. That was the only thing about the entire honeymoon he'd been looking forward to, and it seems only fair that we get at least a partial refund."

OUR RESPONSE:"Snorkeling was the only thing about your honeymoon he was looking forward to? Er… we're so sorry!"
#7. Nothing to Do 
THE COMPLAINT: "We were told that there would be all sorts of things for us to do during this cruise, but found that not to be true at all. We aren't the type of people who want to play trivia, gamble, see shows,  go down waterslides or take part in group activities, so we wound up being completely bored. Why should I pay good money to be bored?"  

OUR RESPONSE: "Are you sure you aren't actually dead, and simply mistaking it for bored?"
Have you ever heard someone ask for a refund for an outlandish reason? Share it in the comments below!