Carnival Cruise Line announced today that their upcoming ship, Mardi Gras, will have a new model of stateroom that the cruise line has never seen before. Some of the features are new, while others have been around on other cruise lines for some time.
Mardi Gras Stateroom to Include: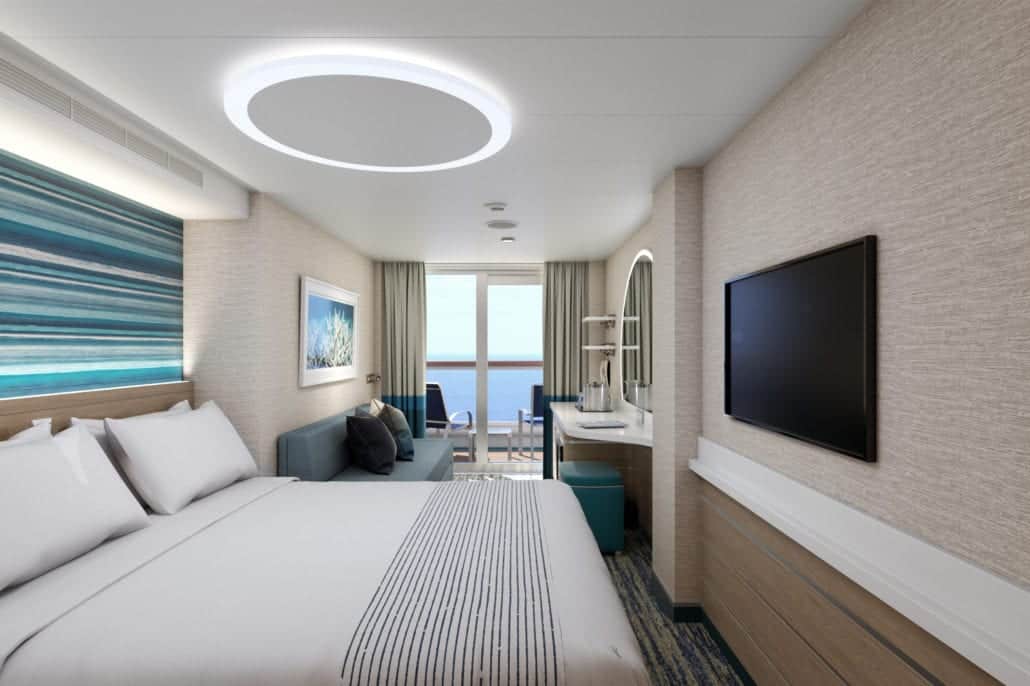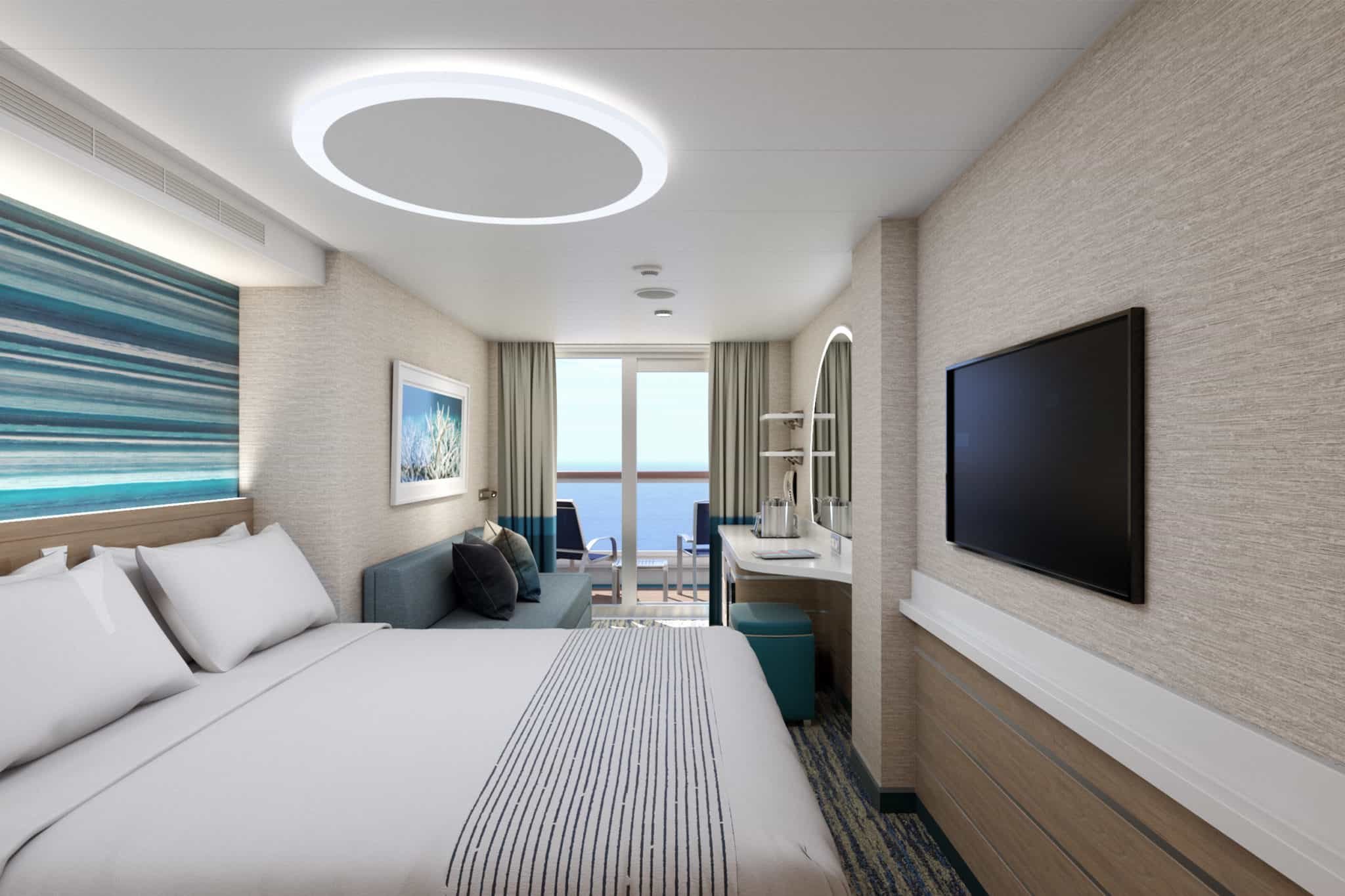 Floor-to-ceiling glass sliding doors on nearly all verandahs for easier balcony access
New sofas that "flip" into a bed and footstools that open up for storage
Clear glass doors on the in-room mini-refrigerators
More 110V power outlets and USB connections both on the vanity and by the bed
Flexible bedside reading lamps that allow guests to read without disturbing others
A larger, customizable wardrobe with two pull-out bins, a sliding shoe rack, folding shelves and storage under the bed for luggage
Spacious bathrooms with glass shower doors, a first for the line, along with an in-shower shaving bar
Read More: Sneak Peek at Carnival Mardi Gras Staterooms (2019)
"We've taken the best practices in new interior design and hotel concepts and applied them to Mardi Gras to create guest-friendly staterooms designed to make guests feel at home," said Dom Hargreaves, sector manager for DCA Design International. "It's been an incredible opportunity to work with Carnival to enrich the stateroom experience by focusing on both design principles and small details, creating moments of delight for Mardi Gras guests."
More Info Coming Soon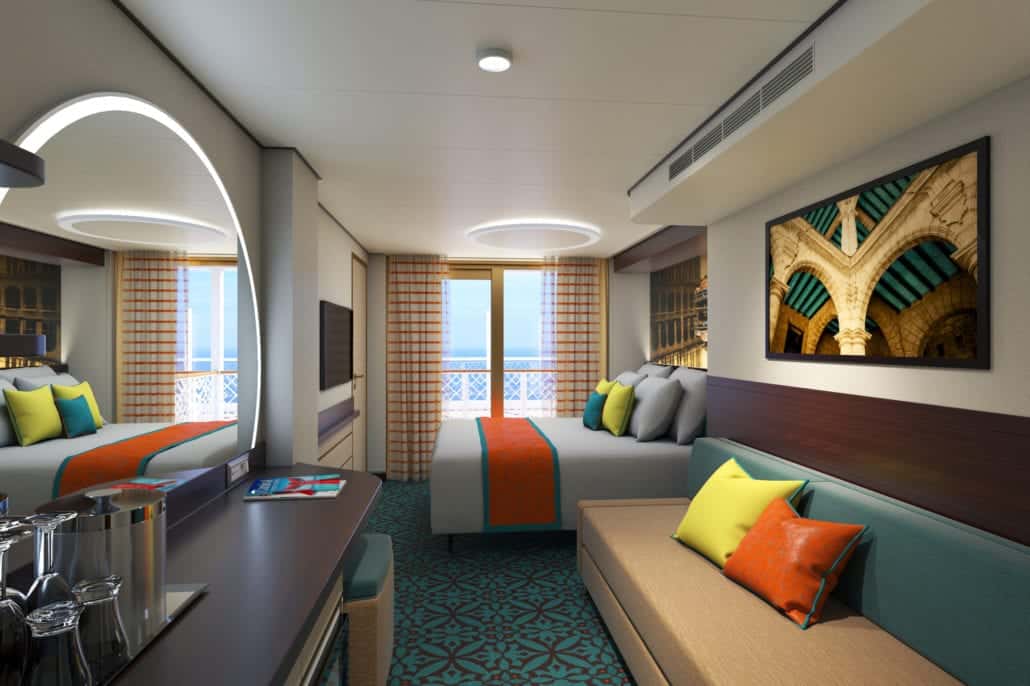 Carnival's cruise ship Mardi Gras is set to have more than 180 sizes and locations of staterooms, including a new class of stateroom called the Excel Suites, which will be announced next month.
In addition to the stateroom changes, Carnival said that their Havana cabins will have access to an open sun deck, the family harbor staterooms will be "extra roomy" and the Cloud 9 spa staterooms will feature extra features and products.
Carnival Mardi is set to debut in Europe in August 2020, then reposition to New York City before coming to her year-round homeport of Port Canaveral, Florida.
Watch Carnival Mardi Gras Deck Tour