Beautiful Sun Valley in Idaho is a stunning destination all year round. In winter, Bald Mountain and Dollar Mountain are popular ski resorts. In summer, you can hike through wildflower meadows, go horseback riding, or simply enjoy the wonderful views. If this sounds like a dream come true, it's time to look at Sun Valley, Idaho rentals. A week in Sun Valley is guaranteed to recharge your batteries.
Before you start packing, it is sensible to plan a travel itinerary. Here is a list of the top seven things to do in Sun Valley if you need a break from your annual cruise.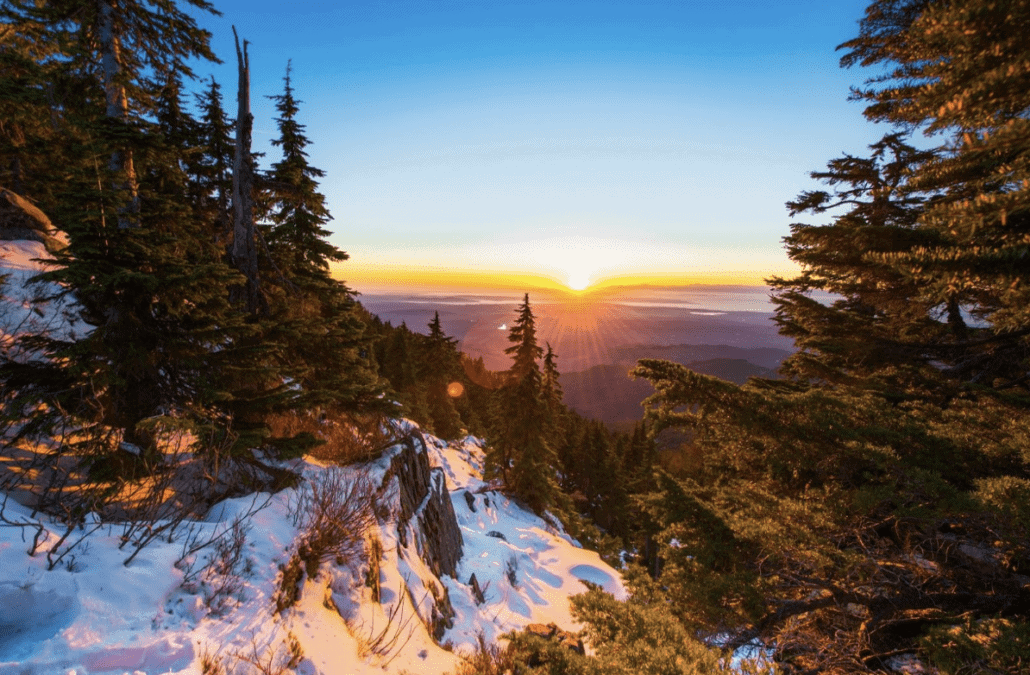 1. Winter Sports
Sun Valley is a popular winter sports destination. It has been ranked as the number one winter sports destination by Forbes Magazine, so don't be too surprised if you bump into some famous faces when you hit the slopes on Baldy or Dollar.
Ketchum is home to the nation's first destination ski resort, which came into existence in 1936. It was the first resort to use a chairlift, which was a huge leap forward in technology. Not surprisingly, being able to sit on a chair to ascend the mountain proved a big hit and Sun Valley soon the most popular ski resort in the US. Clark Gable, Ernest Hemingway, and Marilyn Monroe have all visited Sun Valley at one time or another. Oprah loves it and Bruce Willis owns a home there.
Skiers and snowboarders will find slopes to suit all abilities. There are an impressive 60 runs on Bald Mountain, plus themed adventure trails for the little ones. Dollar Mountain is more suited to beginners and novices, but it still boasts a varied terrain park.
If you want to try something different, give helicopter skiing a go. Take a ride in a helicopter to the top of the mountain and ski back down through the lightest powder imaginable, in the company of an experienced guide. This is a 007 James Bond adventure!
If that sounds a bit too full-on, go cross-country skiing in the moonlight and finish your tour with a night in a Mongolian Yurt.
2. Take a Sleigh Ride
For those who don't have an urge to hit the slopes, there are plenty of less frenetic options available. A ride in a horse-drawn sleigh is romantic, magical, and a wonderful way to see the delights of Sun Valley from a different perspective.
A sleigh ride is a fun way to take a scenic tour of the locale when you first arrive. Your sleigh will pass by all the top spots, so you get a nice feel for the area. This is a fun activity if you have little ones, as they will have a ball riding in a horse-drawn sleigh like Santa.  
3. Go Mountain Biking
Mountain biking is an awesome activity. You can go mountain biking on Baldy and Dollar from when the snow melts to late fall. There are more than 30 miles of scenic bike trails in Sun Valley. Take a trip up Bald Mountain and challenge yourself on the many trails that criss-cross the mountain.
There are local bike stores that offer mountain bike rentals, so don't worry if you can't take your own set of wheels. Hire a bike, pick up a map of the trails, and go exploring. If you don't feel confident mountain biking alone, join a guided tour and let someone show you the best trails on the mountain.
Don't forget to pack your Go-Pro so you can capture the amazing scenery as you navigate some tough technical sections.
4. Hiking in Sun Valley
There are 30 miles of trails and 400 miles of single-track paths to explore in Sun Valley, so even if you return year after year, you will always have somewhere new to hike. Pick up a trail map from BCRD and check the latest conditions for the trail you plan on hiking. Each trail map has detailed information, including elevation and the current weather. Download a trail map to your GPS device, so you don't get lost.
There are hiking trails to suit all abilities, from beginners to experts. Some trails are multi-use, so you may meet mountain bikers, horses, and even quad bikes; bear this in mind. Trail lengths vary from less than five miles to more than 30 miles.
If you are feeling energetic, you can elect to run some of the trails. Popular running trails include the 4 M White Cloud Loop, the 3.5 M Lookout Trail, the 6.8 M Fox Creek Loop, and the Pioneer Cabin Loop, which is 8.5 miles but has spectacular views.
For those who need a challenge, sign up for one of the running events that take place in Sun Valley. The Dollar Mountain 10k run is always worth trying!
5. Hit the Trails on Horseback
Horseback riding in Sun Valley is definitely recommended. You can see things from a whole new perspective if you explore the region on horseback. Embrace your inner cowgirl or cowboy and hit the trails. There are opportunities for beginners and experienced horsemen and women.
The Western Horseman's Centre or Sun Valley Stables both offer lessons and trail rides in the company of an experienced guide. Trail rides typically last one hour, which is probably enough if you haven't ridden before.
6. Take a Paddle Boat on Sun Valley Lake
Sun Valley Lake is incredibly picturesque. Catch some sun on the sandy shore or hire a paddle boat and head out on to the water. There is no age limit, but your child must be old enough to wear a life vest. It's the perfect activity on a hot summer's afternoon.
7. Watch an Ice-Skating Show
Every summer, Sun Valley plays host to a wonderful selection of stunning ice shows. The Sun Valley on Ice spectacular opens on July 4 and plays for several weekends during the summer. Because this show is so popular, we recommend you buy tickets well in advance.
Other popular activities in Sun Valley include fly fishing, sports shooting, and golf.