If you're a big kid at heart, but have the kind of disposable income most adults only dream of, the Ultimate Family Suite aboard Royal Caribbean's new Symphony of the Seas might be the perfect playground for you and up to 7 of your favorite people. Sure, it might be hard to imagine shelling out around $50,000 for a week's long vacation, but this isn't just any old stateroom.
Here's just some of the things that have us hoping to win the lottery, which is what we'd probably have to do in order to book this awesome suite.
1. The Slide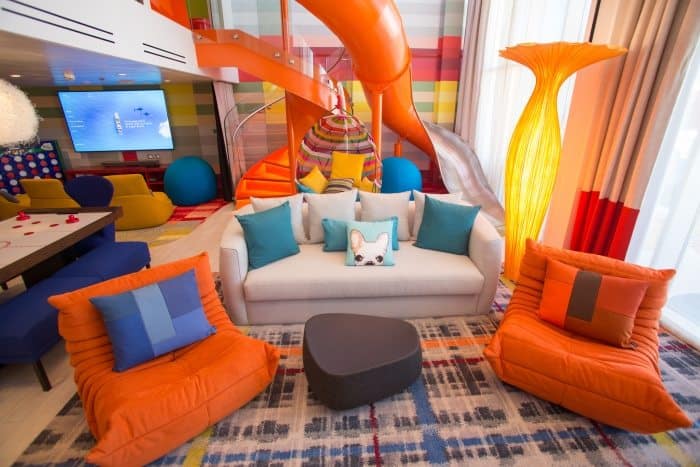 If you know nothing else about this stateroom, you know about the slide connecting the upper and lower level. It's the kind of thing that brings out the inner kid in even the most curmudgeonly adult. Plus, if the kids get too hyped up on sugar, you can have them run up the matching orange stairs and slide down a few times in order to wear them out just before bedtime.
2. The Air Hockey Table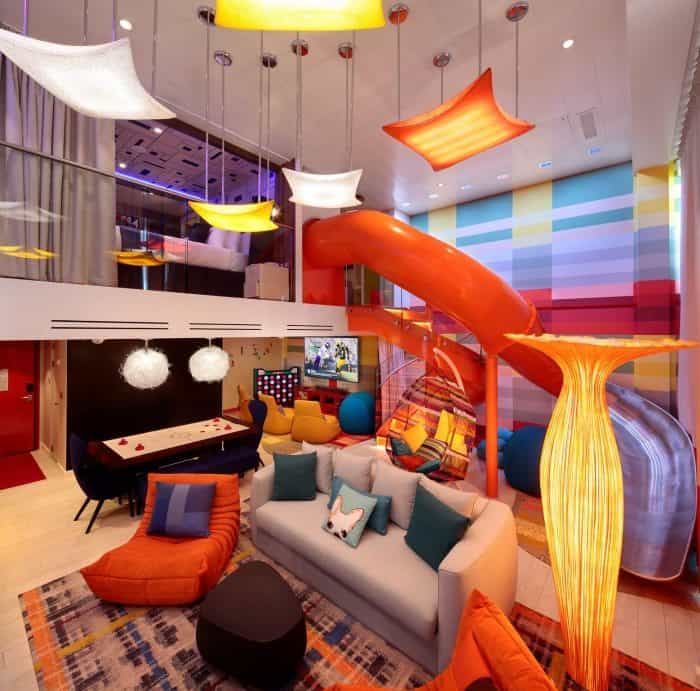 Talk about a flashback. When's the last time you saw an air hockey table, let alone played on one? If there's a downside to this — and parents who made the mistake of buying their kids one years ago will remember this instantly — it's the constant clacking sound made each time the plastic paddles hit the puck to send it skittering across the surface.
3. The Hanging Chair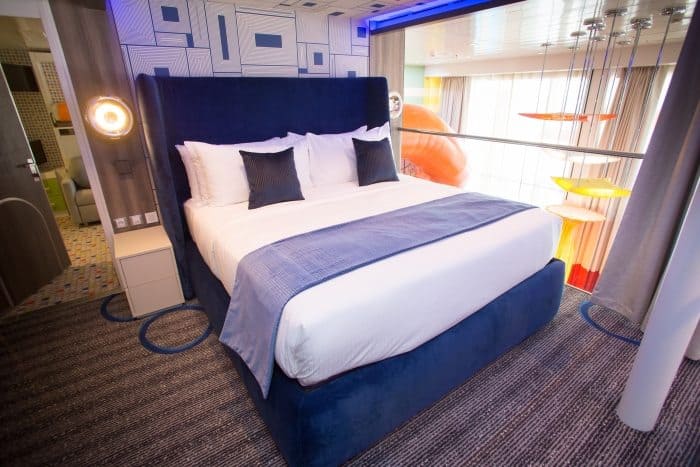 Located at the base of the slide, this colorful piece of furniture is a great place to curl up and read while gently swinging… unless, of course, you're a kid. In that case, it's a great place to swing wildly as your parents worry that you're going to break the thing, especially when your siblings climb in with you.
4. The Lego Wall
Who doesn't love Legos, right? Okay, sure, nobody enjoys stepping on them when they're scattered across the floor (ouch!). But a Lego wall is pretty awesome. Plus, with a little creativity, you can use the wall to leave notes for each other, spelled out in colorful blocks of course.
5. The Balcony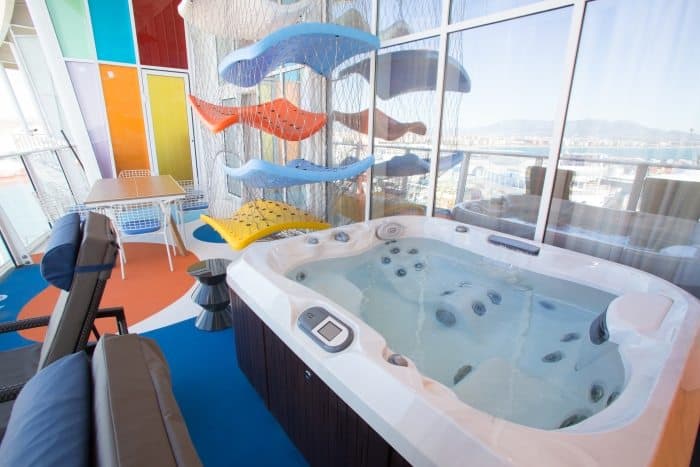 Plenty of space to relax, overlooking the beating heart of the ship. Plus, there's a hot tub perfect for soaking in, a table with seating for six and more.
6. The Human-Sized Cubbyholes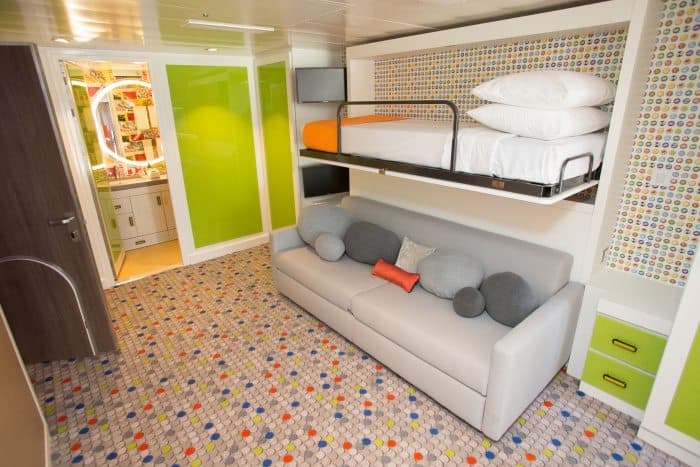 Built into the wall are several places your kid will love to curl up and read in. And if someone gets a little grumpy or needs punished, they'd also make perfect "naughty mats" that you won't feel too terribly guilty about sending an unruly offspring to.
7. The Entertainment Center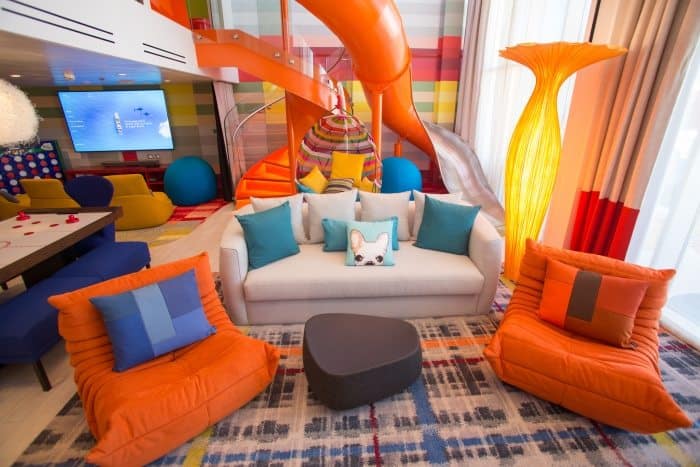 While we're really big fans of totally disconnecting while on a cruise ship… there's something to be said for a sweet set-up that includes video games.