Going on a cruise is a chance to taste new and delicious foods you may not be able to try at home. Not because you can't make them, but because it requires a lot of effort and time that most people don't have. So instead, check out these eight cruise dishes that will make you hungry.
1. Warm Melting Cake
When you talk about dessert aboard Carnival's ships, most automatically think of the warm melting cake. It's a Carnival staple, and you'd be missing out if you didn't try this chocolatey goodness at least once during your cruise (or several times, we won't tell!).
2. Hawaiian Pizza from Alfredo's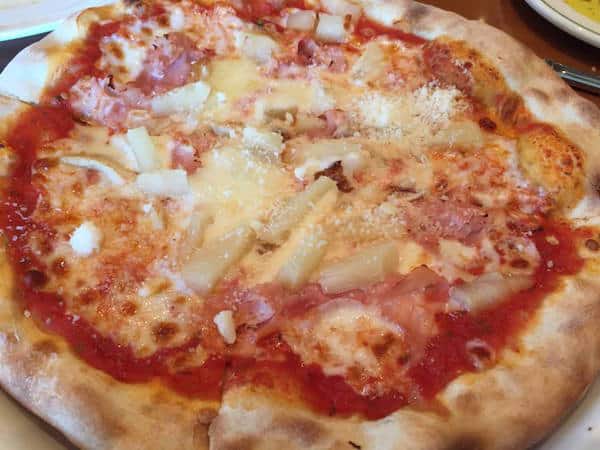 This open-kitchen, sit-down pizza parlor aboard Princess' ships is a popular spot for cruisers.  Most cruise lines have a pizza place, but Alfredo's is a head above the rest. With personalized pizzas that you can watch being made in front of you, and toppings such as shrimp, capers, ham, cherry tomatoes, and more, it's not hard to see why the eatery is so popular.
Oh, and did we mention this pizza is complimentary?
3. Rose Creme Brûlée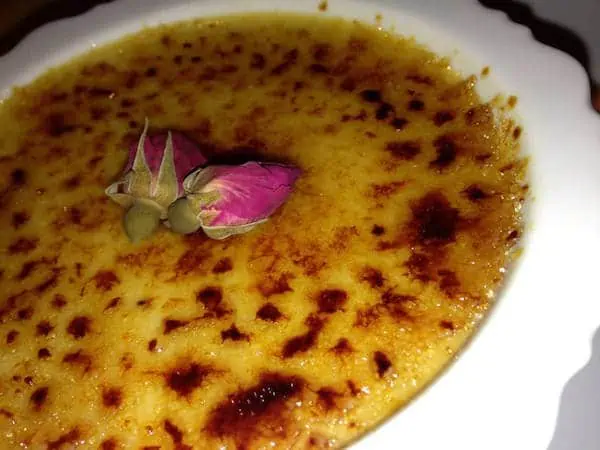 Carnival's first Asian restaurant, Jiji's Asian Kitchen aboard Carnival's 2.0 Fun Ships, has proven to be quite the success. It features Rose Crème Brûlée – a favorite among guests that dine there. This delicate, melt-in-your-mouth crème brûlée is met with a tasteful ginger cream, making it quite the decadent dessert. Jiji's Asian Kitchen is only $12 per person.
4. Chicken Parmesan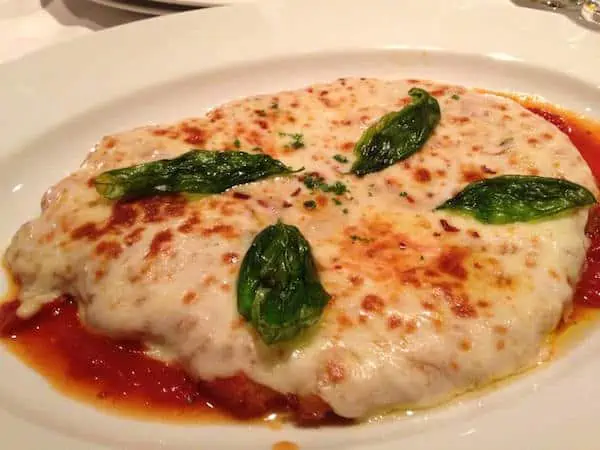 When guests dine at Cucina Del Capitano aboard Carnival's ship, their favorite Italian dish there just might surprise you. People go crazy for their chicken parmesan, with good reason. Breaded tender chicken breast is met with melting mozzarella cheese and marinara sauce.
When you dine at Cucina Del Capitano for $15 per person and try a bite, you'll know why people rave about it!
5. Baked Alaska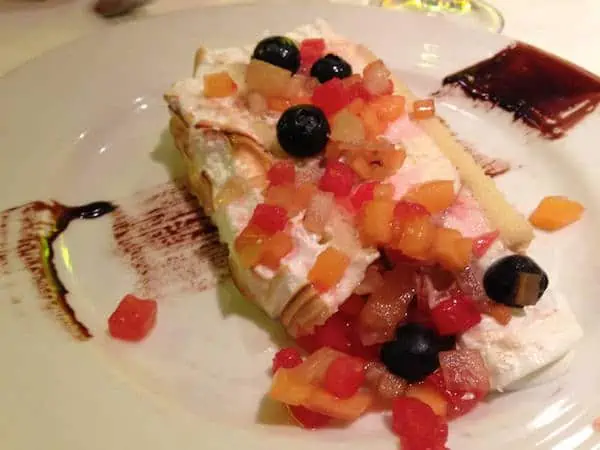 Baked Alaska is always a treat and a staple for cruising. Ice cream is surrounded with soft sponge cake and covered with meringue before being put into an extremely hot oven for a short period of time. The heat firms up the meringue, but acts as an insulator so the ice cream isn't melted. It's a special dessert, popular on Carnival and Princess, that's traditional to cruising, and a must-try.
6. Chicken Wings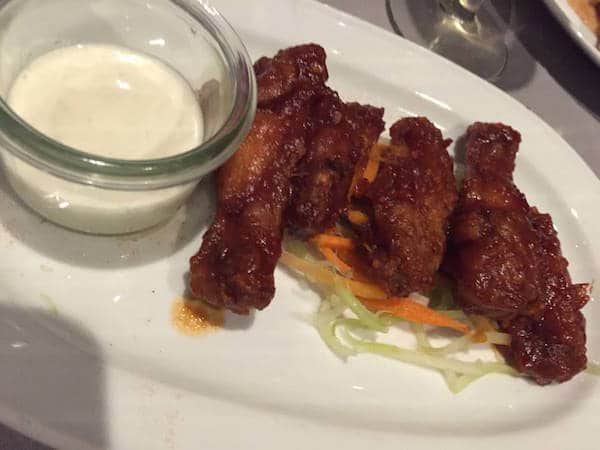 Who doesn't love saucy, hot chicken wings?  Royal Caribbean sure does!  From room service to an onboard pub, they have chicken wings that will fit your fancy.  Chili, hot, medium, Italian spiced, and more. There are wings for everybody on Royal Caribbean.
Don't forget the dipping sauce, too!
7.  Lobster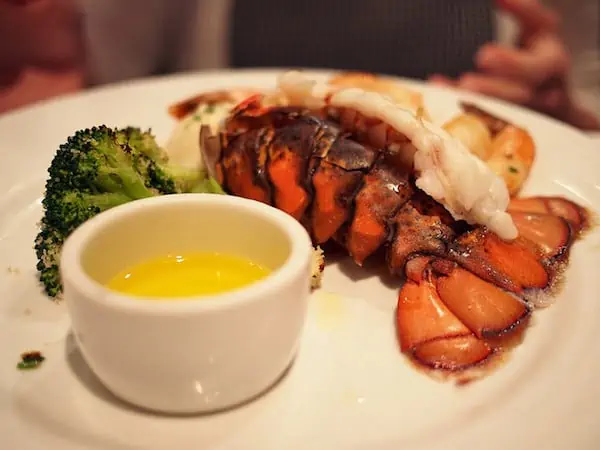 Though Carnival Cruise Line is no longer serving the complimentary lobster on formal nights for sailings five nights or less, it's still available, in all of its glory, on cruises of six or more nights. People rave about the melt-in-your-mouth lobster paired with smooth, melted butter.
If you're aboard a longer Carnival cruise, make sure this is something you order!
8. Hamburger from Guy's Burger Joint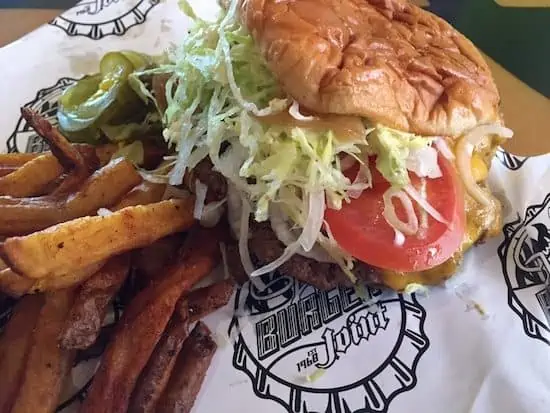 Ever since Carnival began updating their ships with 2.0 renovations, people have been craving and raving about Guy's Burger Joint; a partnership venture with Food Network star Guy Fieri. This burger bar has everything you could ever want on a burger.
Cooked hot and ready to order, the thick and juicy burgers are then subject to whatever toppings you could ask for – and there are a lot. An entire toppings bar to be exact!  Best thing of all, this joint is complimentary, so the only appropriate thing to say is don't overdo it!
What is your favorite cruise food?