A third Carnival Corporation brand has received approval to begin sailing to Cuba.
Ultra-luxury line Seabourn will be setting sail for the island nation starting in November 2019 from Miami and San Juan. Guests can choose from four separate itineraries with five different departure dates. The 11, 12, and 14-day cruises will visit five ports in Cuba, calling at three or four on each itinerary. All sailings will include an overnight in Havana.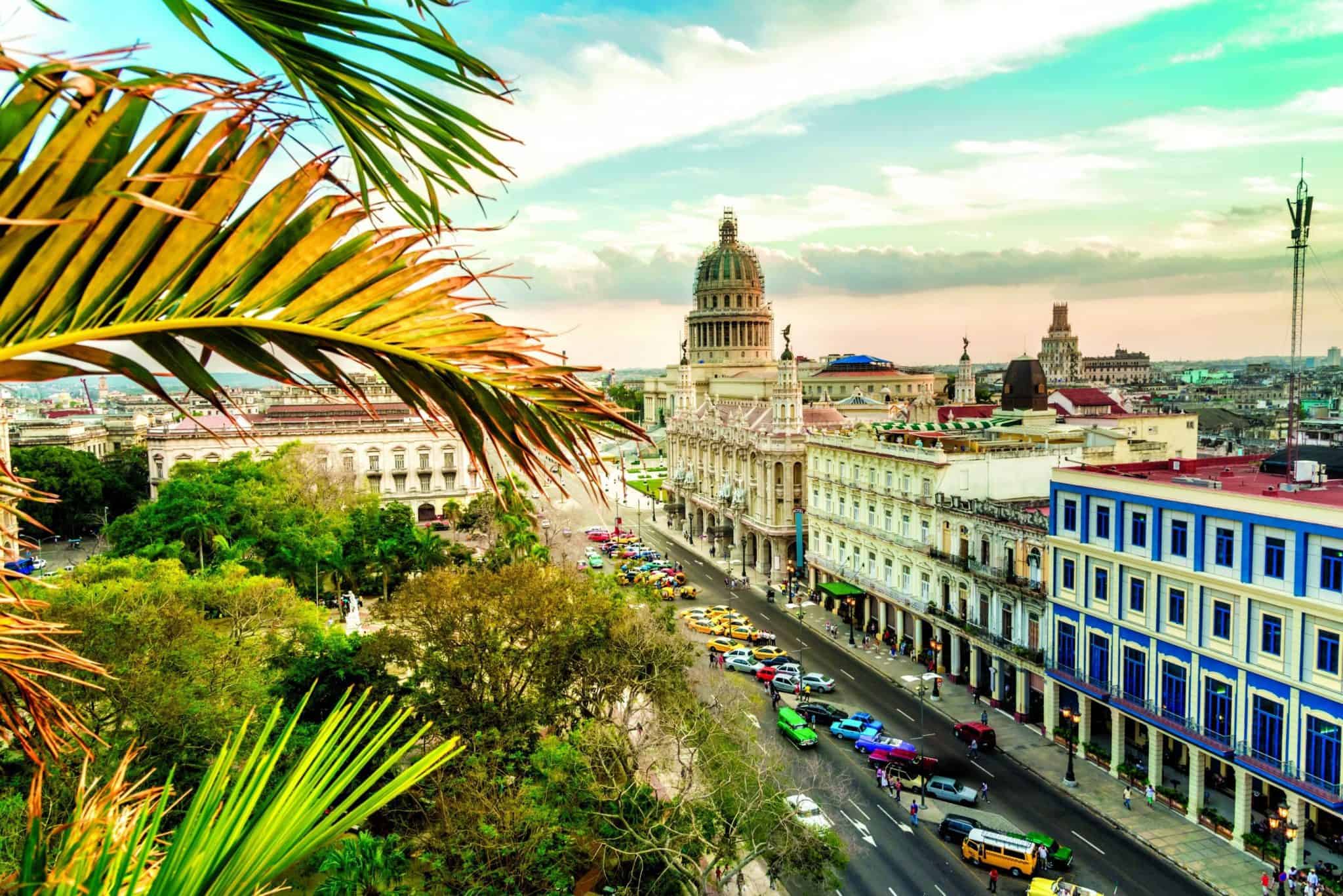 Seabourn Sojourn will call at the following five ports:
Antilla (Nice Bay) – The entry to the deep-cut Nipe Bay passes by the Cayo Saetia National Park, a reservation with lots of diverse flora and fauna. The Holguin province offers authentic Cuban communities, with 18th century churches and sleepy plazas. The Sierra del Cristal range holds pine forests and Pico Cristal and Mensura national parks with the twin Guayabo waterfalls, Cuba's highest.
Cienfuegos – This colonial city was founded by French nationals in 1819, and is a UNESCO World Heritage Site for its concentration of 19th century architecture. The Jagua Castle at the entrance to the bay predates the city – erected in 1745 to protect ships from pirates. An overnight stay allows for exploration of the city's highlights and a visit to the town of Trinidad, another UNESCO site.
Havana – Cuba's vivacious capital will be celebrating its 500th anniversary in 2019. An overnight stay allows for enjoying the music, dance, and graphic arts scenes. A highlight is Old Havana and its Fortification System, a UNESCO site.
Punta Francés, Isla de Juventud – This idyllic island is the second largest in Cuba, where Cuban vacationers snorkel and dive on coral reefs and shipwrecks in the National Marine Park. The island was once a pirate hideout, but now supports farms dedicated to breeding sea turtles and crocodiles. The Punta del Este Caves are the "Sistine Chapel" of prehistoric Taino petroglyphs.
Santiago de Cuba – founded in 1515, Cuba's cultural capital is filled with monuments of its colonial and revolutionary history, including UNESCO site San Pedro de la Roca Castle. The two day stay gives visitors lots of time to visit the cathedrals and museums of the Moncada Barracks, the Velazquez House, the neighboring community of El Cobre, and its Basilica de la Virgen de la Caridad del Cobre. It's also the wellspring of all styles of Cuban music.
The five itineraries are the following:
12-day from Miami on November 4, 2019
12-day from Miami on November 16 and 28
11-day Miami to San Juan on December 10
14-day San Juan to Miami on December 21
The deployment of the 458-guest Seabourn Sojourn to Cuba represents the third cruise line from Carnival Corporation sailing to the country, joining Holland America Line and Carnival Cruise Line.
For more information on these itineraries, visit seabourn.com.