What ship is better Anthem of the Seas or Norwegian Breakaway? When cruising out of the New York City/New Jersey area, your choices can be rather limited. And yet since two mega ships call this region home, we thought it might be fun to compare and contrast the Norwegian Breakaway and Royal Caribbean's Anthem of the Seas. So we spent Thanksgiving week on the Breakaway, followed by seven days in March on Anthem in order to offer up our opinions on their bars, dining rooms, public spaces, and more! The itinerary offered on both cruises was identical, with a stop in Florida, Nassau, and the private islands owned by the individual cruise lines. Who came out the ultimate winner? Read on to find out!
Anthem of the Seas versus Norwegian Breakaway
First Impression: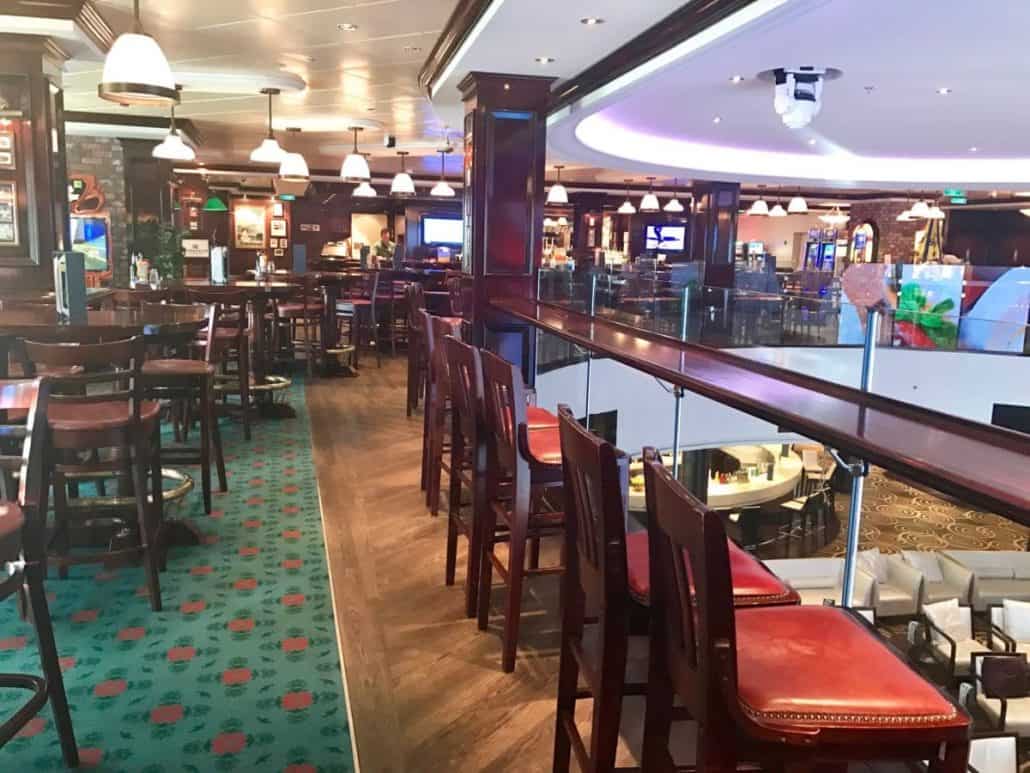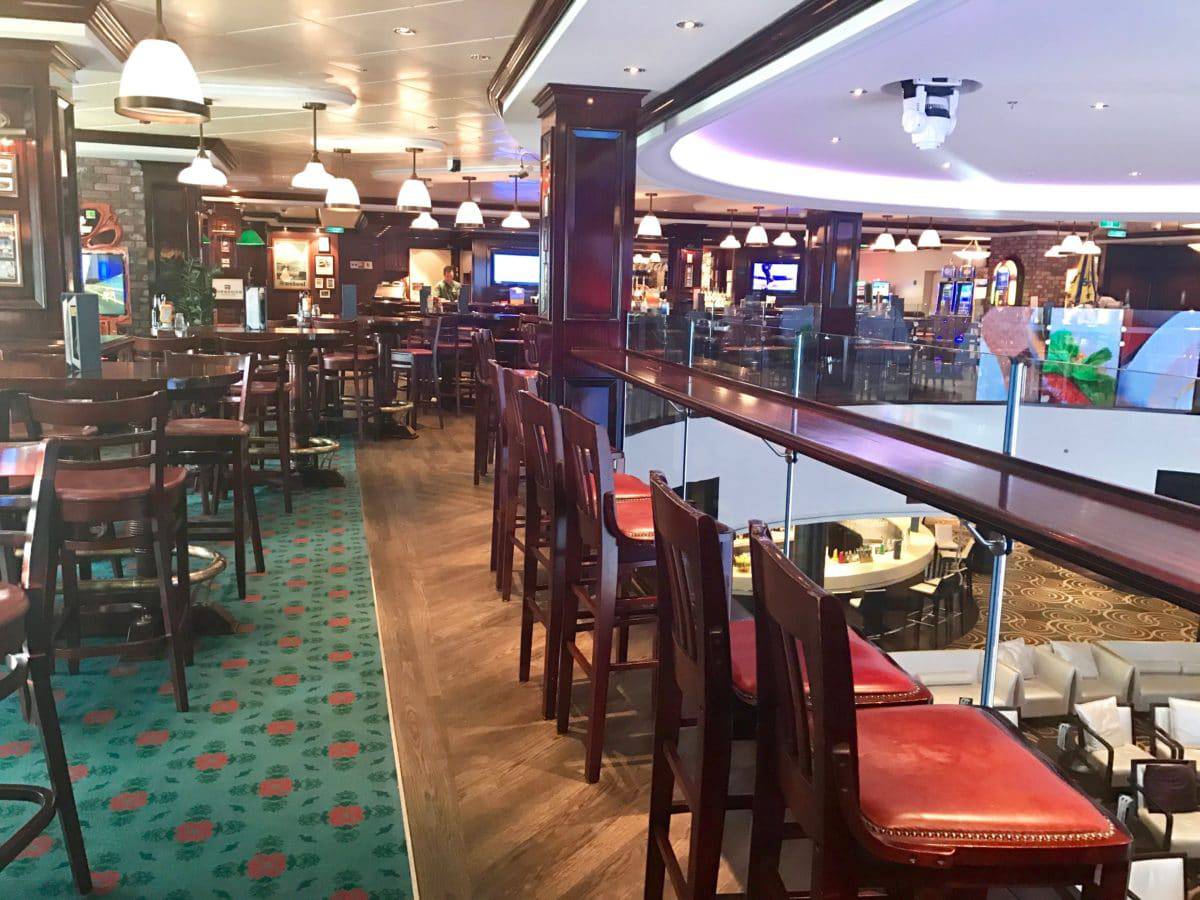 Anthem's main gangway puts you right in the heart of the action, steps away from the Royal Esplanade which serves as the entertainment hub of the ship. Unfortunately, Breakaway's gangway dumps you into a random, rather bland corridor on deck 7.
Winner: Anthem of the Seas by a mile.
Stateroom: 
Both are stylish, with Breakaway's cabins feeling a bit more modern than the more classic decor found aboard Anthem. Both bathrooms feature enclosures as opposed to the annoying, clinging shower curtains found on some other ships. But Anthem's stateroom features a ton of storage space (including two separate closets and a whole slew of drawers). And although my stateroom aboard Anthem was listed as having a "small balcony," it was easily twice the size of the ridiculously miniscule ones found in the regular balconies aboard Breakaway.
Winner: Anthem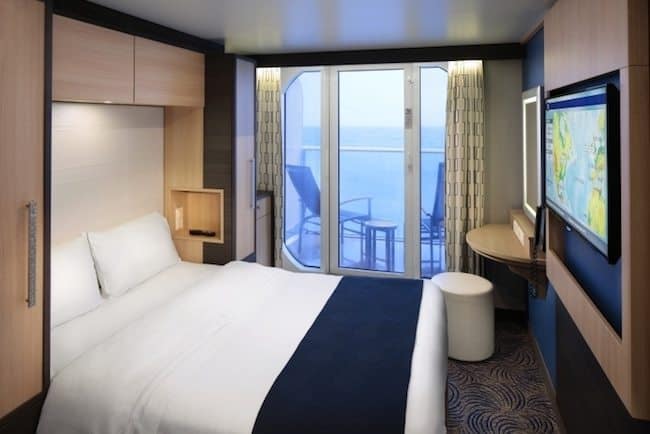 Main Dining Room Experience:
Both ships have numerous dining rooms featuring the same menu. While Norwegian focuses on the freestyle concept which allows you to dine when and where you want, Royal tries to have its cake and eat it too by offering traditional, set-time seatings as well as My Time Dining. Unfortunately, at least in our experience on Anthem, this is something of a hot mess. Traditional diners were seated in either Le Grande or Chic, while those with My Time Dining are seated in American Icon if they have a reservation or Silk if they do not. Unfortunately, this means that diners are never given the option of seeing the other main dining rooms. Sure, they all have the same menu, but a change of venue is always welcome.
Winner: Breakaway's Freestyle dining – which allows you to make reservations or not while also choosing which venue to eat in – takes the cake.
Main Dining Room Food/Menus:
Generally speaking, food in the dining rooms on both vessels was pretty darn good. Overall, Breakaway seemed to have the more interesting and varied choices on its menus (although neither ever rose to the level of fun that Carnival offers with its "Foods you've always wanted to try, but haven't yet dared" selections).
Winner: Tie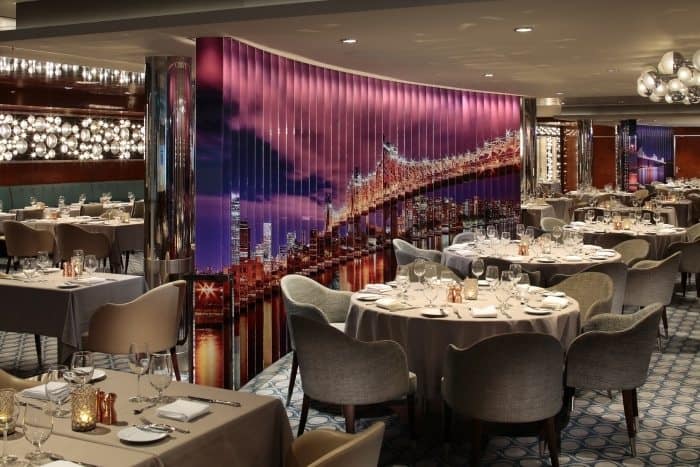 Specialty Restaurants:
Food being subjective, you're going to find folks who love each ship's selection of for-fee venues and folks who hate them. Both have steakhouses, both have Italian restaurants, both have sushi venues. But Anthem offers Wonderland, one of the most unique dining experiences available on the high seas. I can eat at some version of the other restaurants on either ship while on dry land, but Wonderland is something you're not likely to have in your hometown.
Winner: Without Wonderland, this would be a tie. But that venue scores the point for Anthem of the Seas.
Late Night Grub: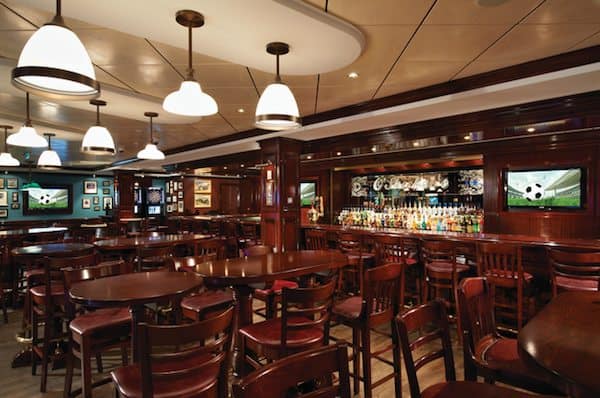 After hitting the slots or the dance floor until all hours, you want a little something to nosh on, right? Unfortunately, your only real late-night option on Anthem – aside from room service – is Sorrentino's, and the pizza there was pretty hit-or-miss. On Breakaway, however, you can head to O'Sheehan's Neighborhood Bar & Grill, which is open 24 hours. It doesn't have the biggest late-night menu ever, but you'll definitely find something to satisfy that craving.
Winner: Breakaway
Entertainment: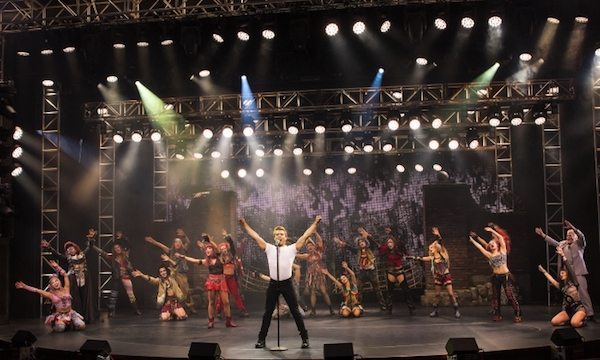 Both ships feature Broadway-style shows, with Breakaway hosting Rock of Ages and Burn The Floor, and Anthem featuring We Will Rock You and The Gift. All are shows that have fans and detractors, but it's safe to say they are all incredibly well-produced. Where Anthem picks up big points, however, is with the various offerings presented in Two70. Thanks to everything from virtual symphonies to the impossible-to-describe Spectra's Cafe – which combines singing, dancing, aerial acrobatics and whiz-bang technology – the space manages to put forth some of the most unique entertainment you'll find on any ship out there.
Winner: Anthem of the Seas
Nightlife: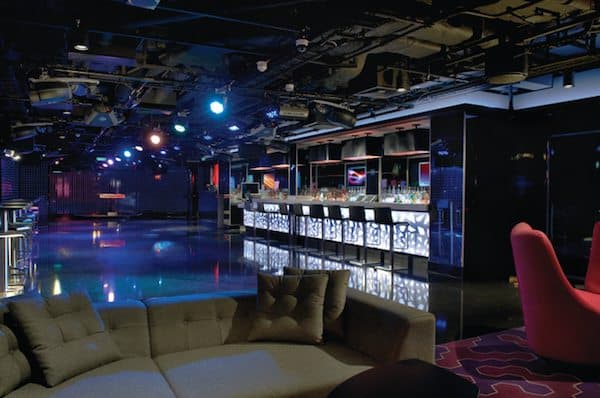 Wander either ship, and you'll come across all kinds of performances. Want to hear someone play piano? Strum the guitar? Doing karaoke? You'll find all of them. Want to dance the night away? Either ship will offer that opportunity. And both have themed parties, although there seemed to be more of them on Breakaway than on Anthem. And if there was one thing I really loved about Breakaway's themed nights, it was that most of them took place at Spice H20, a great outdoor venue, whereas Anthem's tended to be held in the Music Hall. Great a space as the Music Hall is, there's something special about dancing under the stars while in the middle of the ocean.
Winner: Breakaway
Bells & Whistles:
Look, Anthem has simulated surfing and skydiving, plus bumper cars. Bumper cars, for heaven's sake! Sure, Breakaway has a great water park (including a freefall slide that'll stop your heart) and a ropes course that lets you "walk the plank" several feet over the edge of the sea, but… bumper cars are pretty hard to beat. And when the bumper cars aren't operating in Anthem's Seaplex, the space is used for everything from trapeze lessons to roller skating.
Winner: Anthem of the Seas
Weatherability:
Okay, we're pretty sure that's not a word, but when sailing out of New York City or New Jersey, weather is a big factor… especially during the winter months. Forced inside by cold weather, Breakaway can feel terribly crowded, especially the main atrium in which they hold many events. Plus, with no indoor pools for non-Haven guests, several days of any winter sailing will mean no swimming. Anthem, on the other hand, features both an adults-only Solarium with numerous water features and a covered pool, so you can pretty much indulge that desire to get wet no matter how cold it is. That said, Breakaway's Waterfront area – which features a slew of al fresco dining and drinking options – is unbeatable whenever the weather is warm enough to be outside.
Winner: Anthem in winter; Breakaway in warmer months.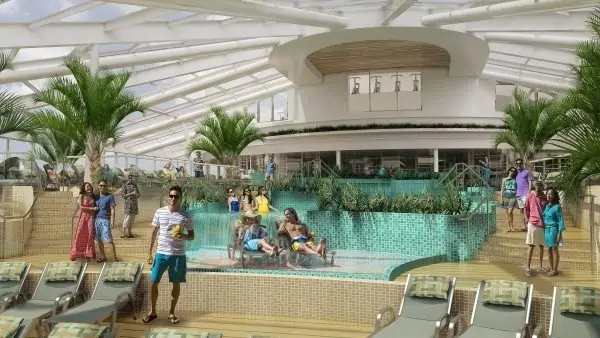 And The Final Winner Is…
It's largely going to depend on what it is you look for in a ship. Anthem is without doubt the winner if you're looking for style (the ship features so much cool art, it's practically a floating museum) and thrills. Thanks to interior spaces like the Solarium and Two70, it's also a great ship to sail on during inclement weather. But this ship might have less appeal to folks who are looking for a more traditional cruising experience, as it is clearly designed to attract a young, thrill-seeking crowd. Plus, Anthem has struggled since her launch to get a grip on their main dining room situation. Breakaway doesn't have the big-ticket thrills, but Norwegian has mastered the concept of no-reservations-needed dining. Plus, as nice as Anthem's Solarium and 270 are, they're still indoor venues. Breakaway's Waterfront and Spice H20 are perfect for people who cruise because they want to spend as much time as possible as close to the actual water as possible.