As questions remain as to whether Carnival Cruise Line ships will be visiting Antigua in the future, a government official has accused the tourism minister of using misleading information and scare tactics to force the cruise company's hand.
Carnival To Meet With Antigua Officials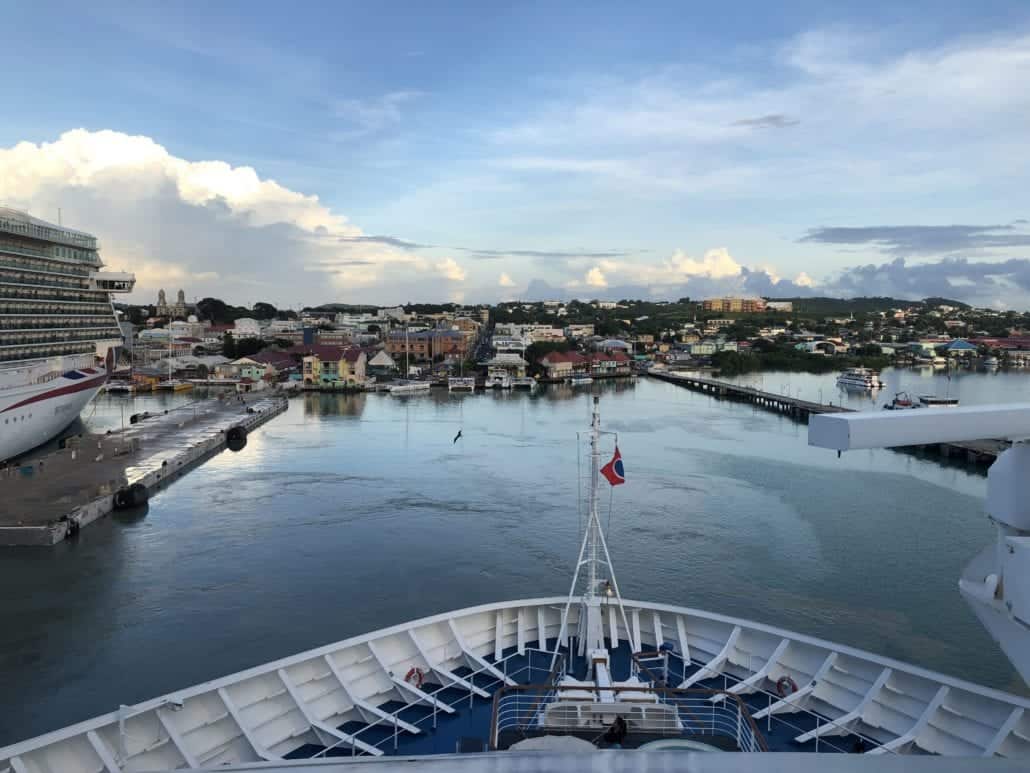 According to local reports in St. Lucia, things are getting a bit nasty between various divisions of the government in Antigua. The trouble began last week when Nathan Dundas, president of the Antigua and Barbuda Cruise Tourism Association, said that Carnival would be canceling visits by numerous ships later this year and had given no reason for the itinerary changes.
This week, however, Tourism and Investment Minister Henry Charles "Max" Fernandez released a statement condemning Dundas' remarks as being "unequivocally a misleading and scare-mongering statement." Among other things, Fernandez accused Dundas of making the situation far worse than it actually was, given that "normally, Carnival Cruise Line makes only three or four calls to Antigua and Barbuda annually."
Additionally, Information Minister Melford Nicholas said that the local government would soon be meeting with representatives from Carnival once they could find a "mutually convenient" time and place. He said that until such a meeting could be arranged, all parties would cease addressing the topic in public forums.
What Cruise Lines Have Complained About
Antigua officials admit that, for several years, various cruise lines have complained about conditions in the port — including the fact that many visitors dislike being swarmed by taxi drivers attempting to land fares. (During a visit earlier this week, this reporter was personally approached over 50 times in less than 10 minutes by would-be taxi drivers, even if they were standing directly next to a fellow driver who'd been told one was not needed.)
"For years, we have received criticism from the cruise lines that there's a problem in terms of even where some of our [drivers] interface with the cruise passengers," said Nicholas. "We have not been able to raise the incremental funds to be able to even rebuild the facilities to accommodate the taxi drivers in a way that will be consistent with the expectations [of the cruise lines]."
Placing at least part of the blame at the foot of the cruise lines, the Minister said that, despite benefiting from the port as a destination, "we have not had any interventions" by the companies.
Can An Agreement Be Reached?
Ultimately, Nicholas seemed to remain hopeful that the impasse would be resolved. "Despite the hostilities," he said, "we have continued to engage. We see them as an important player. Their total brand and all of the ships that are under their control would constitute a significant portion of the existing passengers that come to Antigua under the existing protocol."