Yesterday, Azamara Club Cruises celebrated a rare occurrence, as two of their three ships met for the first time in Haugesund, Norway.
Azamara Journey and Azamara Pursuit – currently on her maiden voyage, were celebrated with a variety of activities, including an on-shore gathering for guests and crew from both ships, as well as a sail away party featuring Norwegian cuisine, cocktails, and entertainment.
"Azamara Pursuit, joining its highly award-winning sister, Azamara Journey, marks a new era for the Azamara brand," said Larry Pimentel, President & CEO of Azamara Club Cruises. "To celebrate the special meeting of the two ships, we could not think of a better way to welcome the new ship and team members than with a celebration that brings together our crew and guests. We are thrilled to do this in Norway – one of Azamara's most popular destinations."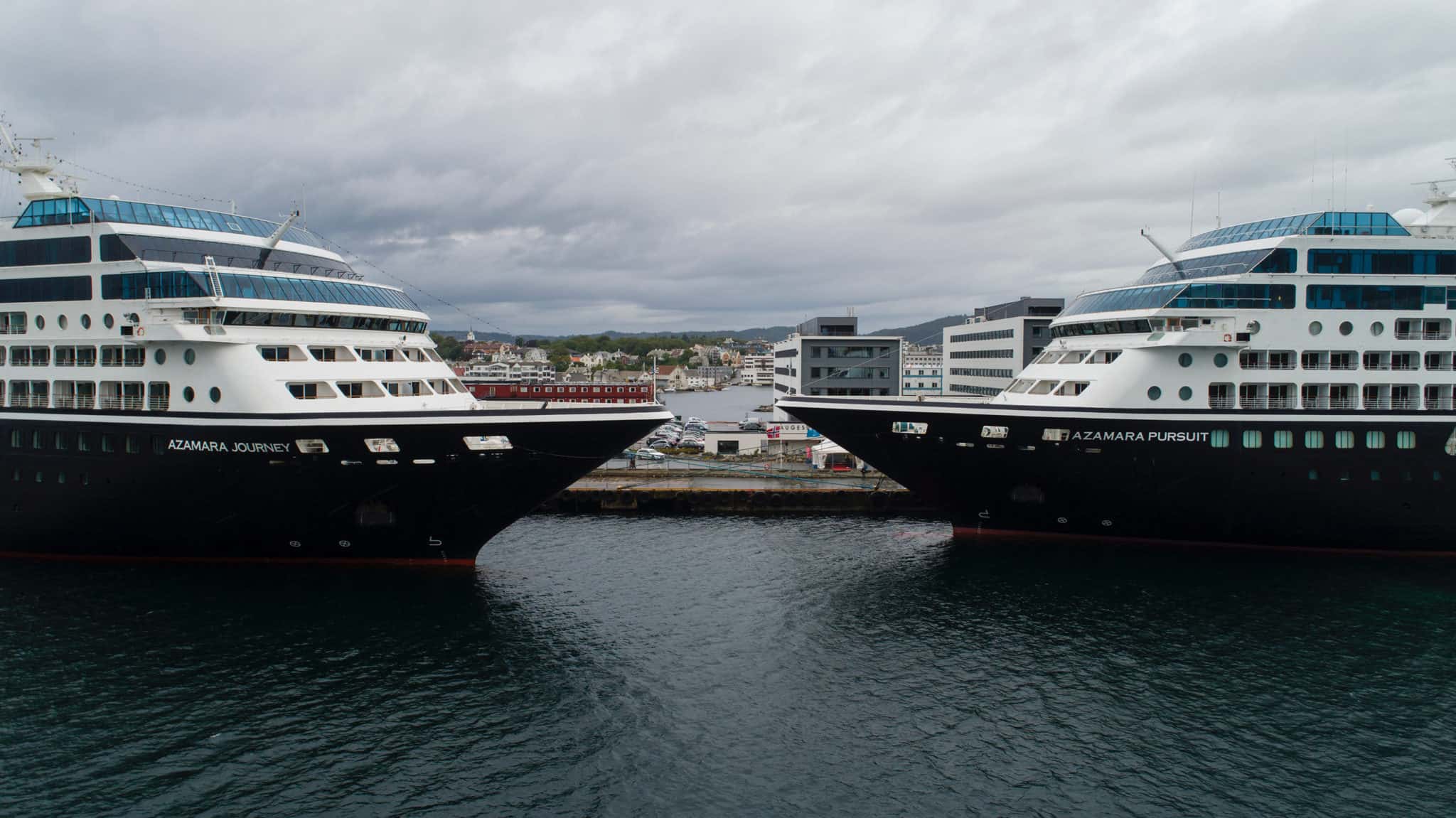 As part of their shore excursions, Azamara offered guests from both ships an exclusive tour of Kyvik Herring Factory, led by the executive chefs from the ships. During the tour, guests met the local producers who are committed to keeping Norway's Herring fishing tradition alive, and learned the process of salting, seasoning, and preserving the fish for use in classic cuisine.
While in port, guests and crew had the unique opportunity to tour both ships. They were guided through the restaurants, pool deck, fitness center, and other spaces.
Shoreside Party
Azamara and the Port of Haugesund hosted a party on the pier upon arrival and as guests were returning from their day of exploring. The event featured a flag parade led by local children dressed in Bunad, traditional Norwegian folk costumes that are worn for special events. There was also a plaque ceremony between both captains, the Haugesund Major, and the port officials.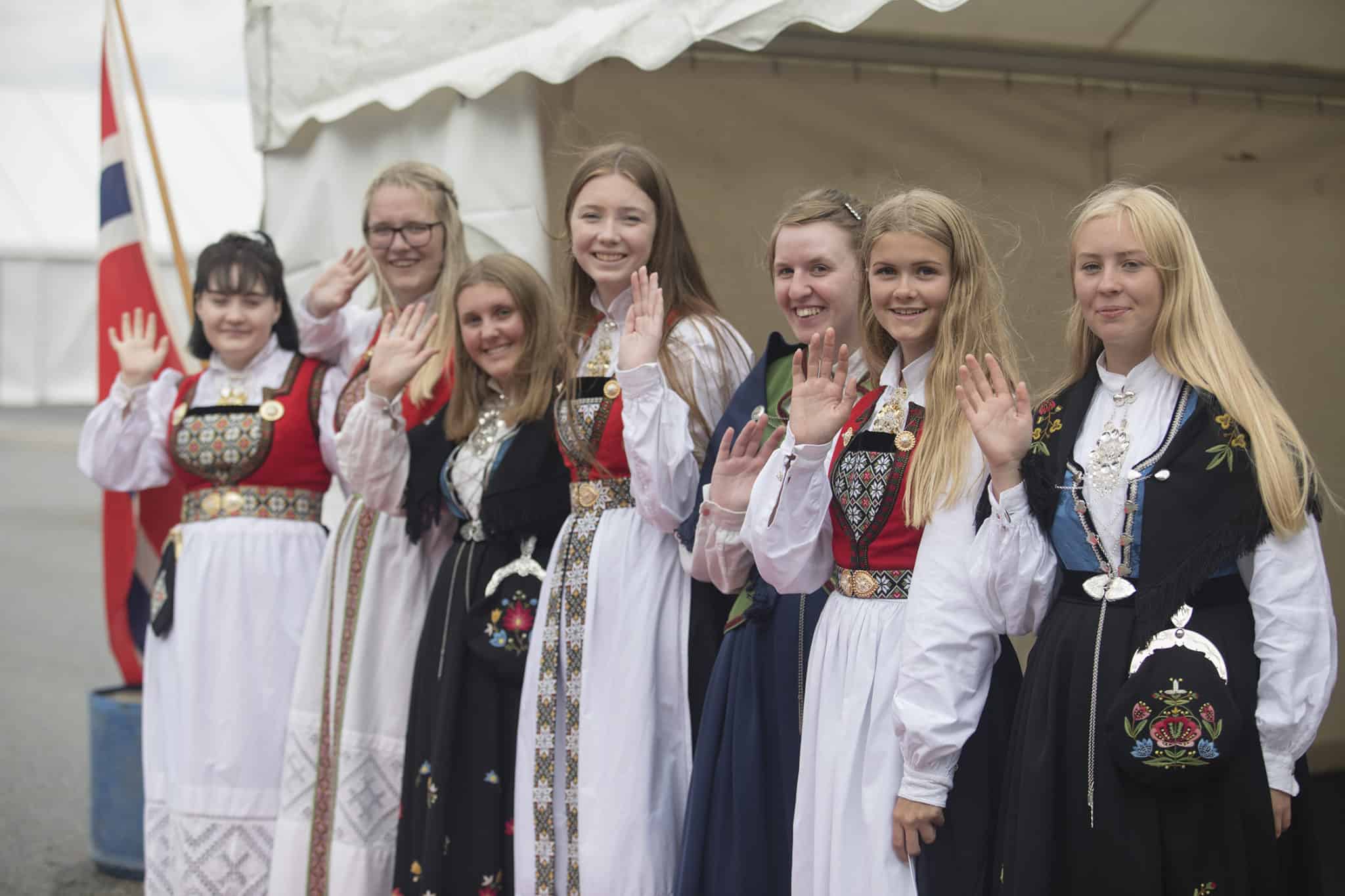 Sail Away Party
The celebration continued onboard both ships with a sail away party. As the ships departed, they both blew their horns in unison. They also toasted the meeting with a cocktail mixed with Linie Akvavit – a signature liquor of Norway – to the sounds of "We Are Family." The evening concluded with Azamara's white night party – but with a special Scandinavian twist.
Azamara Journey is sailing the 15-night Journey to North Cape and Azamara Pursuit is sailing the 12-night Norway Intensive Voyage with eight stops in Scandinavian country.
Photos: Azamara Club Cruises