Netflix is known for introducing binge-worthy content to the platform.
And the latest has to be "Below Deck" — a reality series that came to Netflix in the form of two seasons in August 2020.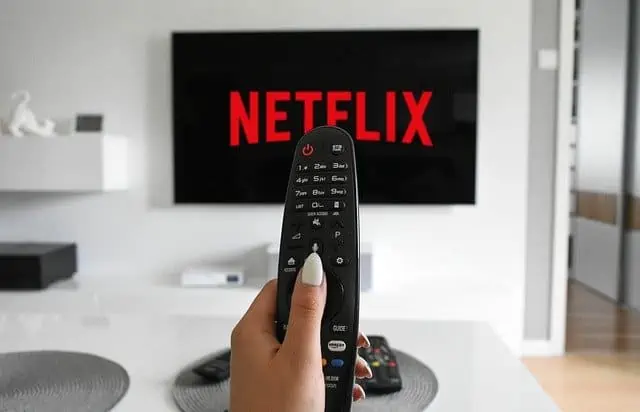 But the show itself was filmed way back in 2013 and has a total of 7 seasons and 105 episodes.
So why are people raving about the show? 
It's a glimpse into a luxury escape — and the drama onboard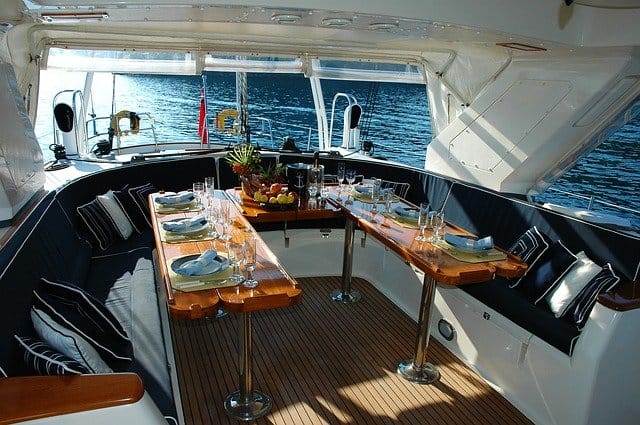 Below Deck follows the lives of crew members who live and work onboard a mega-yacht.
Season one follows the likes of Captain Lee Rosback, First Officer Aleks Taldykin, Chief Stewardess Adriene Gang, Second Engineer C.J. LeBeau, Chef Ben Robinson and Deckhand David Bradberry in their everyday working and personal lives onboard the 164-foot Honor.
The first release of the series averaged 1.4 million total viewers per episode.
All of the crew that is hired to be part of the show are licensed and certified, which involves a two-week course.
Captain Lee says: "Each of the crew members has to have an STCW, which is a standard set by the maritime industry for watch-keeping and just being on board—it's basic first aid, firefighting. It's a two-week course and a certification they have to have before they're allowed to work on yachts."
The crew is filmed 24 hours a day, seven days a week working on the boat while being filmed by both hidden cameras and a crew. 
But what makes the show so addictive? 
For reality TV lovers, Below Deck is one of those shows with a brand that is instantly bingeable. This is because of the on-screen romances, drama, and professional and personal turmoils that are captured on screen.
Noah Samton, the senior vice president of the production for Bravo says that the yachting industry "attracts the kind of people that are good for TV. First of all, they're a lot of young, attractive people. A lot of people that are sort of escaping their lives for some reason or have this adventurous streak in them. We're really good at finding the people who are going to wear it on their sleeves." 
And as with other reality TV shows, the cameras capture it all, sharing every aspect of their lives onboard.
The only place that they aren't filmed is in the bathroom, but only one crew member can be in one at any given time.
Members have tried to get away with their personal antics being held in places without a camera — in one instance, a laundry room — but the crew quickly clocks on.
It's this close look into their lives, combined with the personalities and the exotic locations, that make Below Deck so exciting to watch.
How is the show really filmed? Here are some of the secrets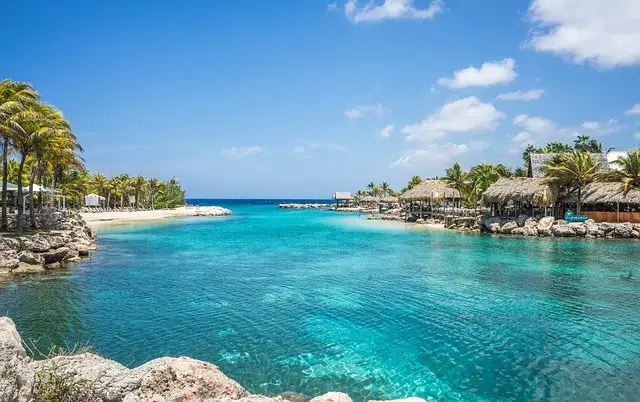 When the show was first released there were some questions from fans about how 'real' the working lives were of those on screen. But the cast actually work as real-life stewards, sometimes up to 16+ hours a day, and sleep on tiny bunks.
The charter company actually pays each cast member a base salary; the cast is also paid an appearance fee by the production company. And they're allowed to take tips by guests. All their food is provided by the boat's chef, as would be in the case if they were regular employees. 
The cast is not allowed to speak to, or interact with, the production team and cameraman in order to keep in line with the show's guidelines. 
Captain Lee is actually in charge of the boat, including when and where they can sail and anything that needs to be considered in terms of the weather. He can also fire anyone at any time. Production is not allowed to have any influence on this.
The boat costs upwards of $300,000 per week to hire — which is why all filming is done during the six-week period. 
All cast members get three days off per season during the six weeks of filming on the boat. They can stay in a hotel room on those days, but they're not allowed to communicate with each other. 
There are also advantages for the guests on the boat, as they are given a fifty percent discount on their journey — although they pay their own money to rent the boat and for their tips.
What's the future for Below Deck?
So far, Netflix has releases only two series of the show, but we can expect more. For the ones that can't get the show's pristine sceneries out of their mind, sites like borrowaboat.com have boats and yachts for every taste available to rent, perfect to recreate the sailing lifestyle.
While there are only two series so far released by Netflix, we can expect more. And the new Below Deck season eight will likely premiere sometime in the fall of 2020.
With eight seasons now, it's likely that there could be more in the future and that audiences will be able to continue to enjoy the drama-filled lives of those who work below deck and onboard the ship.