This post was inspired by someone very close to me, my sister. She was trying to tell me that she found a cruise for $229 and not a penny more.
The Email
My Bahamas cruise initially said $229 per person but when I went to book it, it was $646.54!!! Why did the advertised price say one thing and when I booked it was another? What gives??
Attractive Pricing
Buying a cruise can be compared to buying a car: The pricing looks very attractive until you start adding on the tax, tag and title.
Based on Double Occupancy
A cruise ship is a big floating resort with the exception that the cruise fare you see is based on double occupancy. If you see a price for $229, double that for two people, triple for three and so on. Some cruise lines give pricing breaks for more than two people per stateroom.
Words to Know: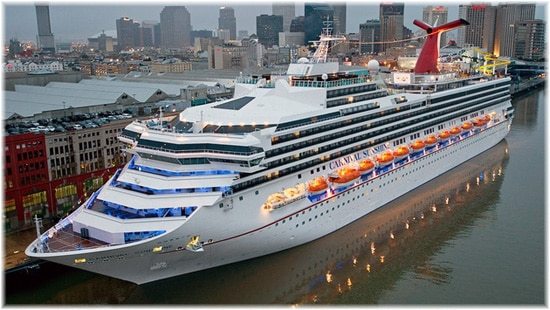 To the untrained eye, it's almost rocket science breaking down a cruise fare. But before we do that, let's get familiar with some cruise ticket terminology.
Base Fare: the cost of the stateroom before any other fees are added. This is the price you will typically see advertised. This rate is associated with the accommodations you choose.
Gratuities: if you choose to prepay, this will be added in the total price of your cruise. Gratuities generally run between $11-$14 per person per day.
Vacation Protection: better known as travel insurance offered by the cruise line. You can also buy travel insurance from a third party provider. Cruise line policies are typically blanket policies while third party policies are done on an individual basis.
Taxes, Fees and Port Expenses: the cruise line has no control over these charges. Port Fees and Government taxes are charged and controlled by the country the cruise ship is visiting and are passed straight to the guest.
Service Fees: if you are booking on an online booking engine like Priceline you will find a $24.99 convenience fee added to your cruise booking.
Total: the sum of all the above fees added together. This could either be just the base fare and port taxes or all listed, depending on how you book your cruise.
The Structure 
The three-night Bahamas cruise had a price point of $229 but had a final price tag of $646.54. So why the prices difference?
Let's look at the screenshot.
Cruise Fare Breakdown
Cruise Fare – $458.00 (remember double occupancy)
Port Taxes and Fees – $188.54
Total – $646.54
Consider the Extras
Pier Parking
Transfers
Vacation Protection
Pre-cruise Hotel Packages
Shore Excursions
Specialty Dining
Drink Packages
Spa Treatments
Internet Package
Final Thoughts
Compared to a land vacation, the value of a cruise vacation is amazing. Where else can you unpack once and experience a sampling of destinations? You really can't.
An inexperienced cruiser will take the sticker price as the final price. Gather all information before booking your cruise.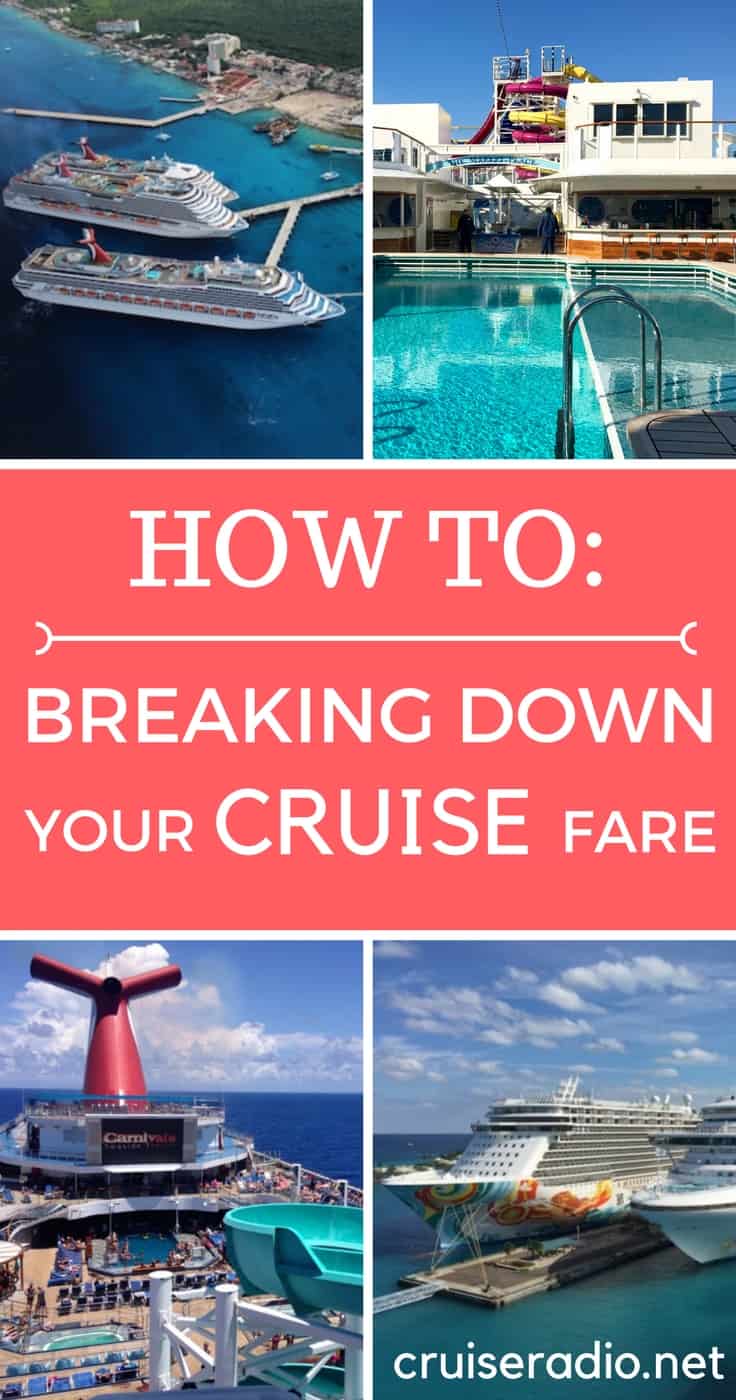 SaveSave