Recently I returned from Nassau, Bahamas from a three-night cruise aboard Carnival Cruise Line's Carnival Liberty. Since our stop was in Nassau for 12 hours, I wanted to make the most out of our time on the island. But what to do? I didn't want to go to the Atlantis Resort on Paradise Island or sit at a bar all day (I've done both several times before). This is my day pass review of Breezes Bahamas in Nassau.
Research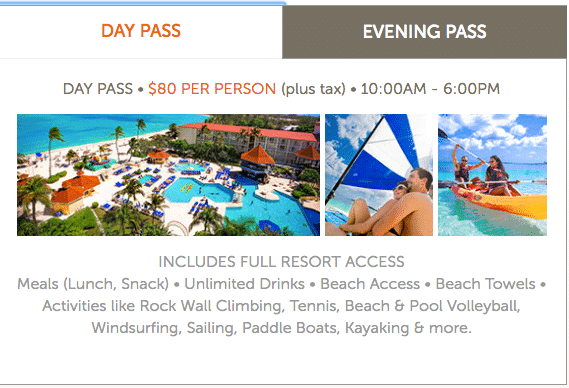 I did a lot of research trying to find the best day pass resort in Nassau. I had a list of must-haves, which included a pool, beach access, all-inclusive food and drinks, water sports, and most importantly, a swim-up bar. Most of the resorts seemed to fall short of my list, didn't have a nice pool, or just had an average beach. 
I finally narrowed down the search to two resorts. The Hilton, which is walking distance that included a $40 food and beverage credit, but no water sports, and no swim up bar. The other resort, Breezes, was a little pricier and a cab ride away, but featured everything on my list. Breezes was the winner. However, the weather in Nassau showed rain for the day we were there so we decided not to book in advance; we were just going to play it by ear.
How We Got There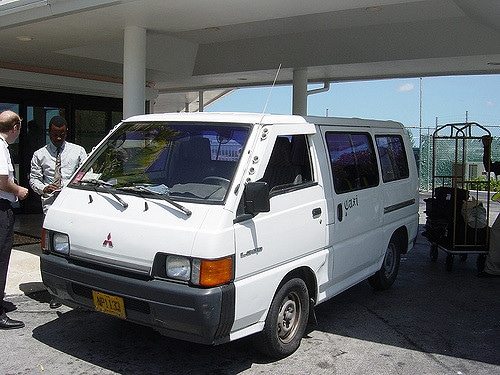 It ended up being a gorgeous day so the plan was to get off the ship as soon as we were cleared and get the most out of the beautiful day. We opted to take a cab getting there. The prices seemed to be all over the map when asking how much it cost. On the way there we paid a cab driver $20 to take us on the 15-minute ride. It's not walkable. You should always negotiate your fare before you get into your taxi.

Had we done a bit more research, we could've taken the #10 bus from the cruise terminal area right to Cable Beach, where Breezes resort is located, for $1.25 per person. Our taxi actually followed the bus the whole way!
Checking In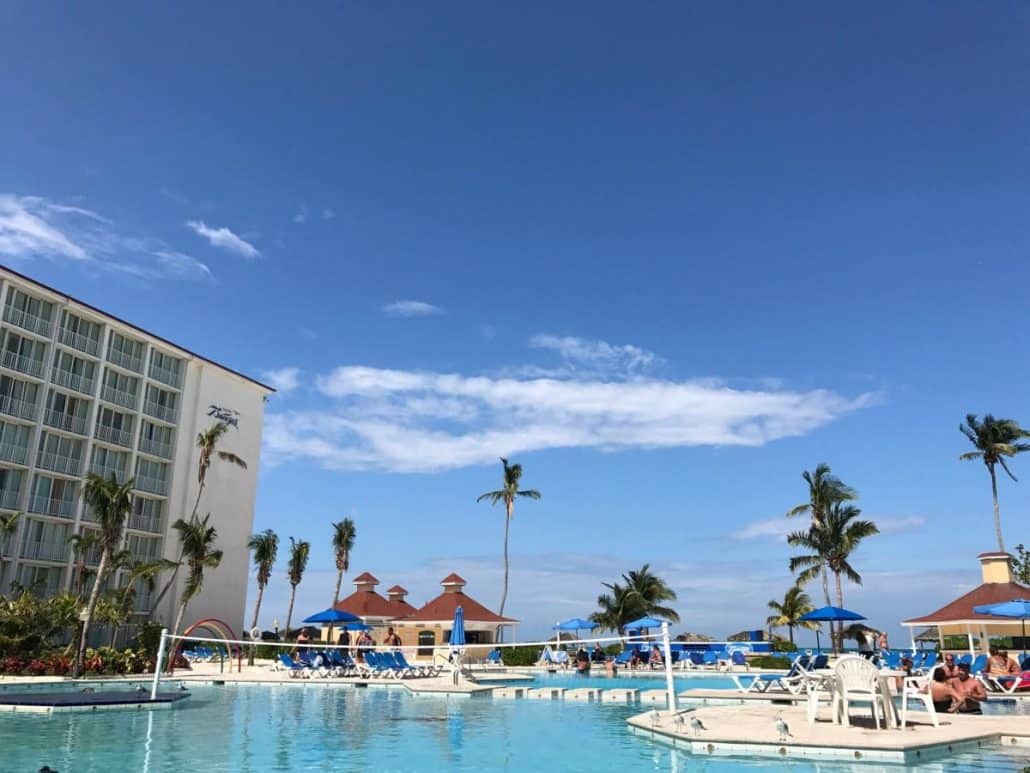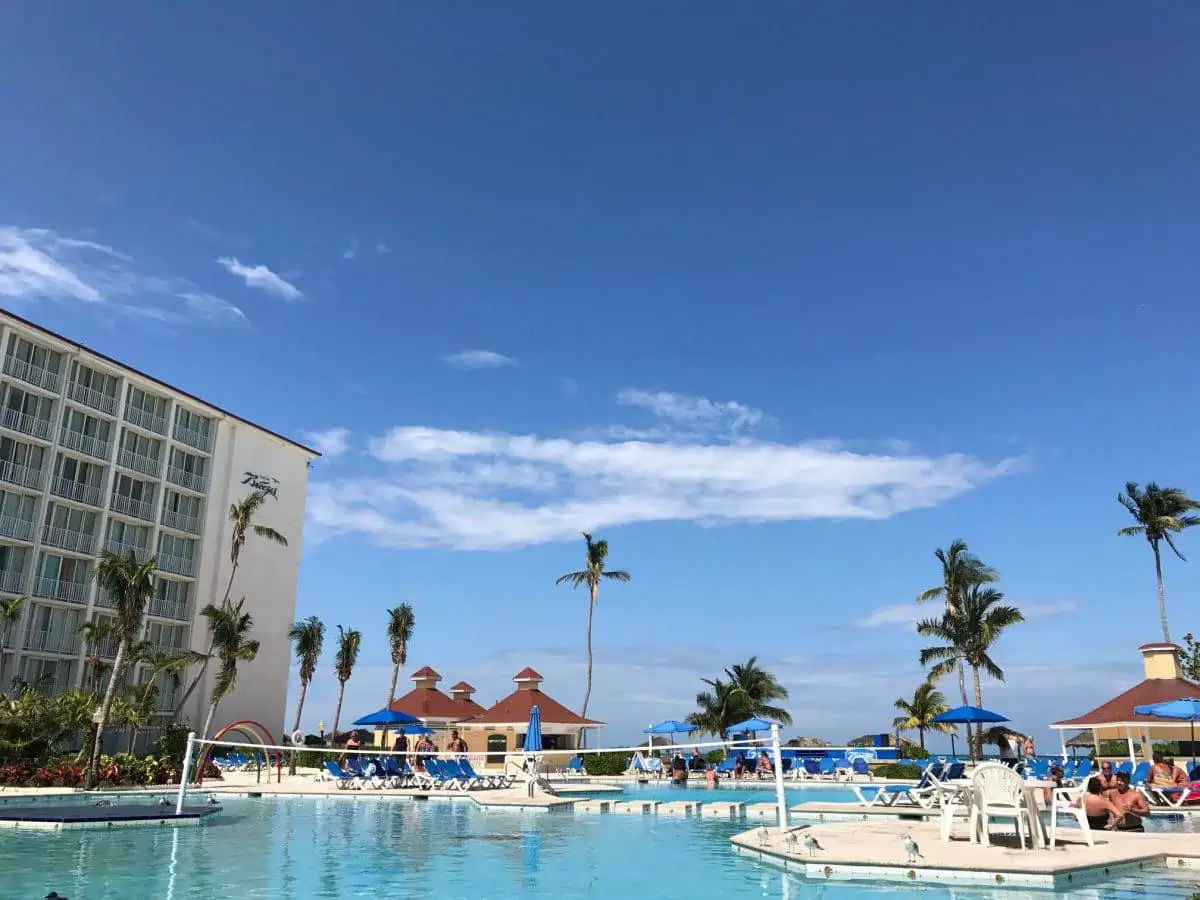 Don't pre-book your day pass – you'll overpay. Purchase it when you arrive at Breezes. Don't buy it online from another company, they will upcharge you and some of them will make you pay fees. You walk up to the check-in desk and tell them you'd like a day pass. They will charge you $80 per person and give you a wristband. After they get your signature, they will give you the hours for the bars, restaurants, and where to get the towels.
The Experience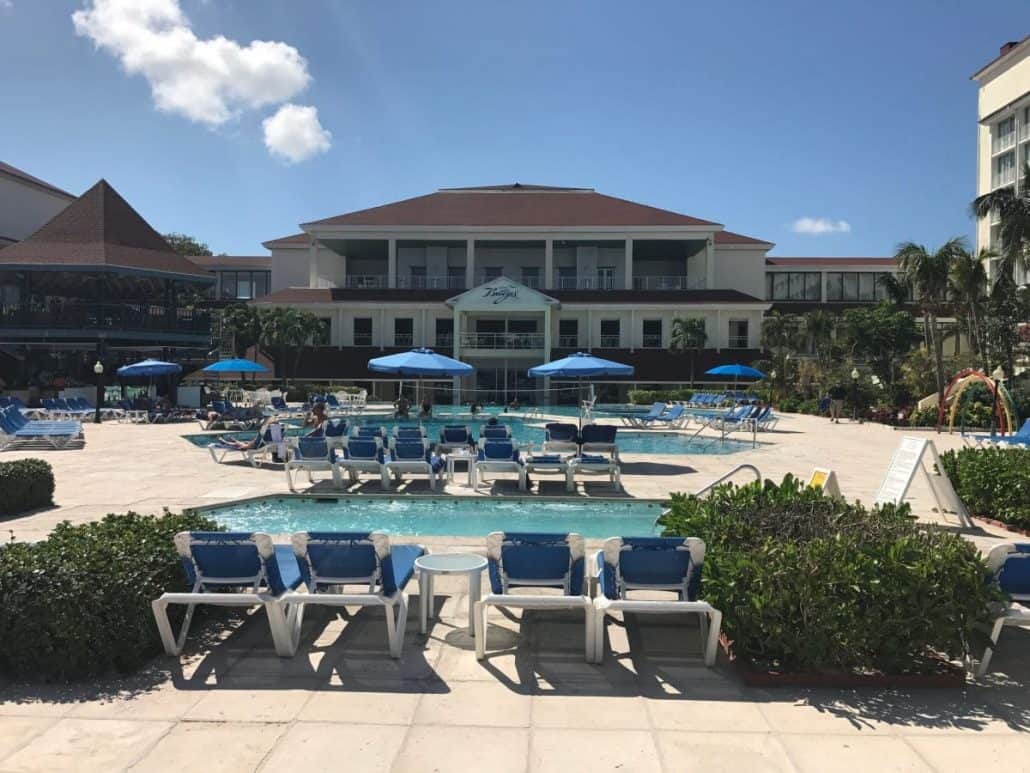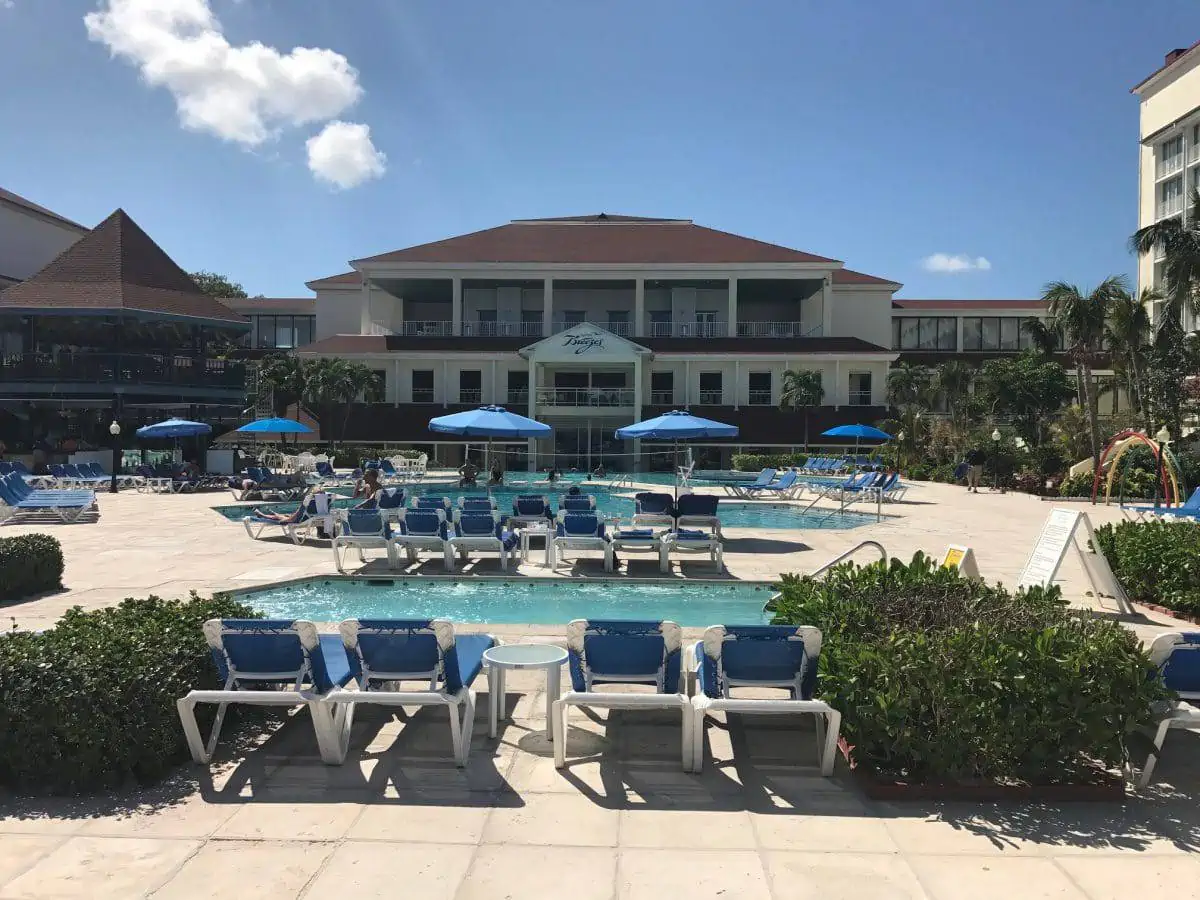 Since the day pass is valid from 10:00 am to 6:00 pm, we decided that when we got there we'd stay until 3:30, to give us time to walk around the cruise port before we went back to the ship. This was my first all-inclusive experience so i didn't know what to expect. The only other day pass I have bought was from another resort on Cable Beach and it wasn't all-inclusive. Initially we had many questions on ordering, tipping, rentals, and other common things that you wouldn't have thought of until you were there. Finding the towels was the hardest part, but after that we were all set.
I have to say, I was blown away by the service, drinks, the beauty, and the pools. Although a bit chilly, there were two large pools with a swim up bar, a big hot tub, a wading pool with loungers, an open beach with island-like water, and plenty of space to soak up the sun.
All Inclusive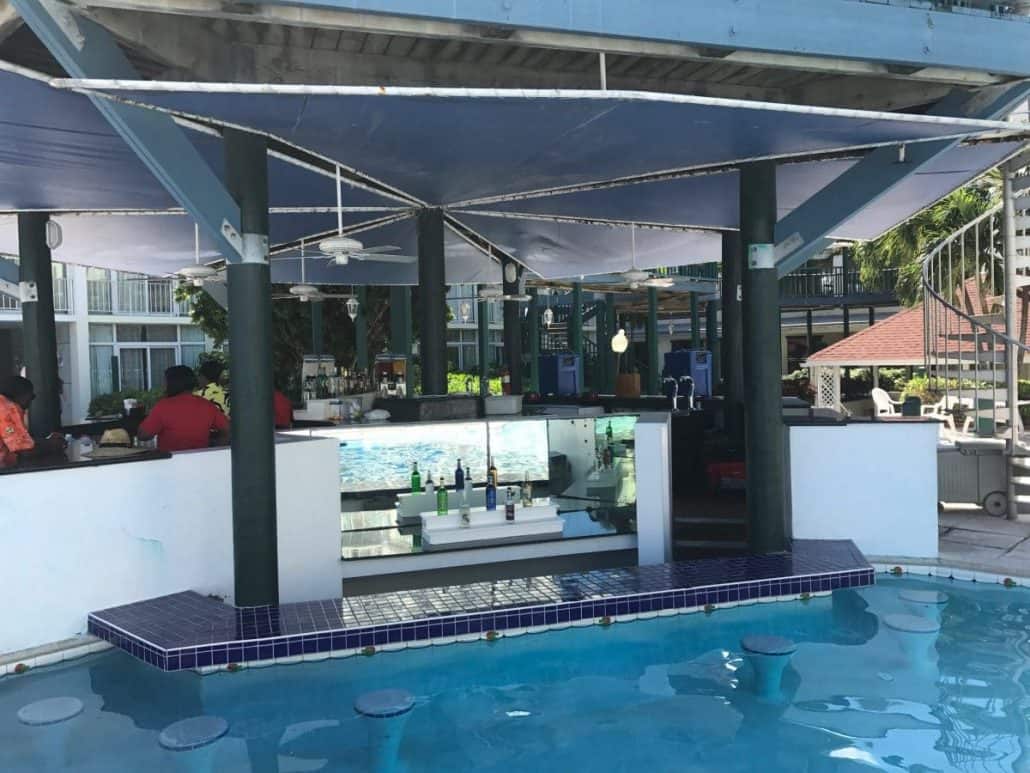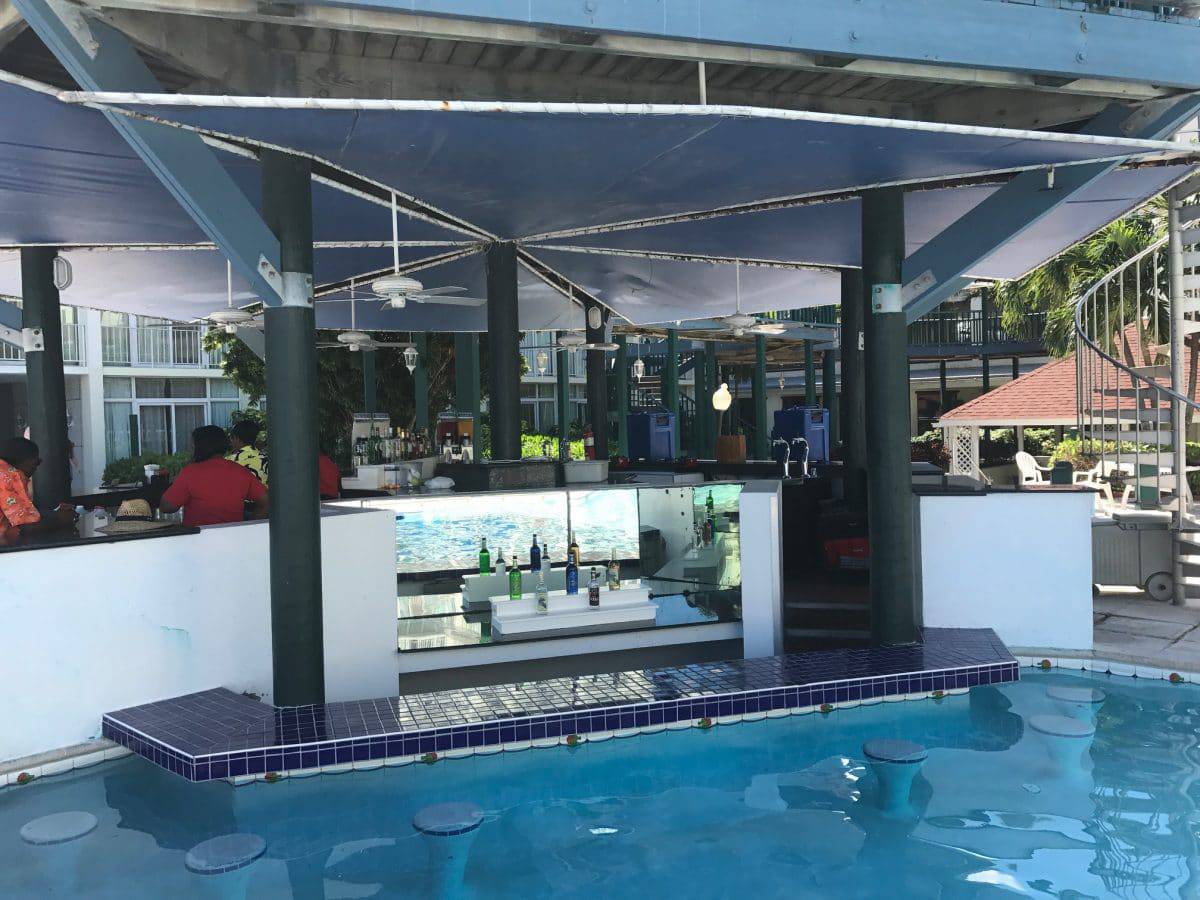 Drinks
The bar selection included a bunch of unknown liquors, a small selection of tap beers, and frozen daiquiri selections. They were all served in 8 oz cups. I noticed that many guests were walking to the bar with their own tumblers and cups and the bartenders were filling them up. Wishing I had brought mine with me, I resorted to just utilizing the swim-up bar more.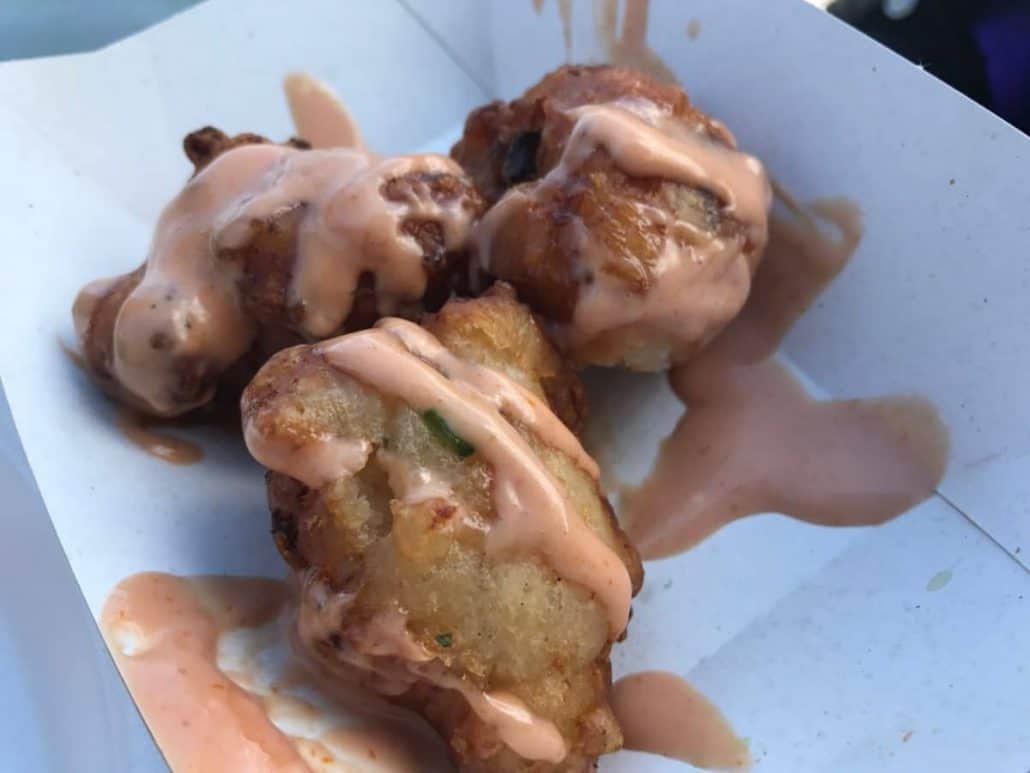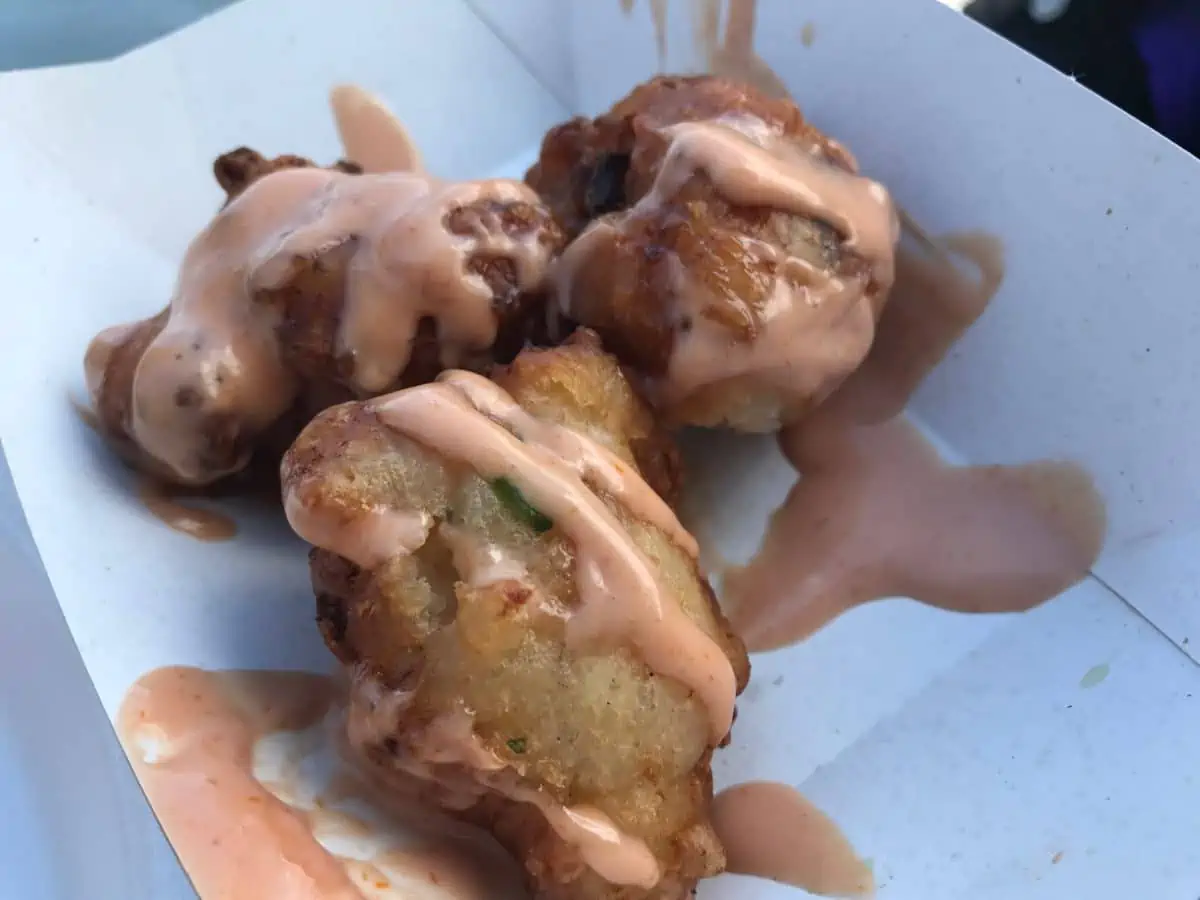 Food
Food options include a buffet and a grill near the pools. The grill served up hot dogs, burgers, salads, and conch fritters. The buffet inside had an elaborate salad bar, a carving station, pizza and taco bar, a variety of entree options such as grilled fish and sweet and sour pork, as well as multiple sides. You had the option of dining on an outside porch or inside.
Sports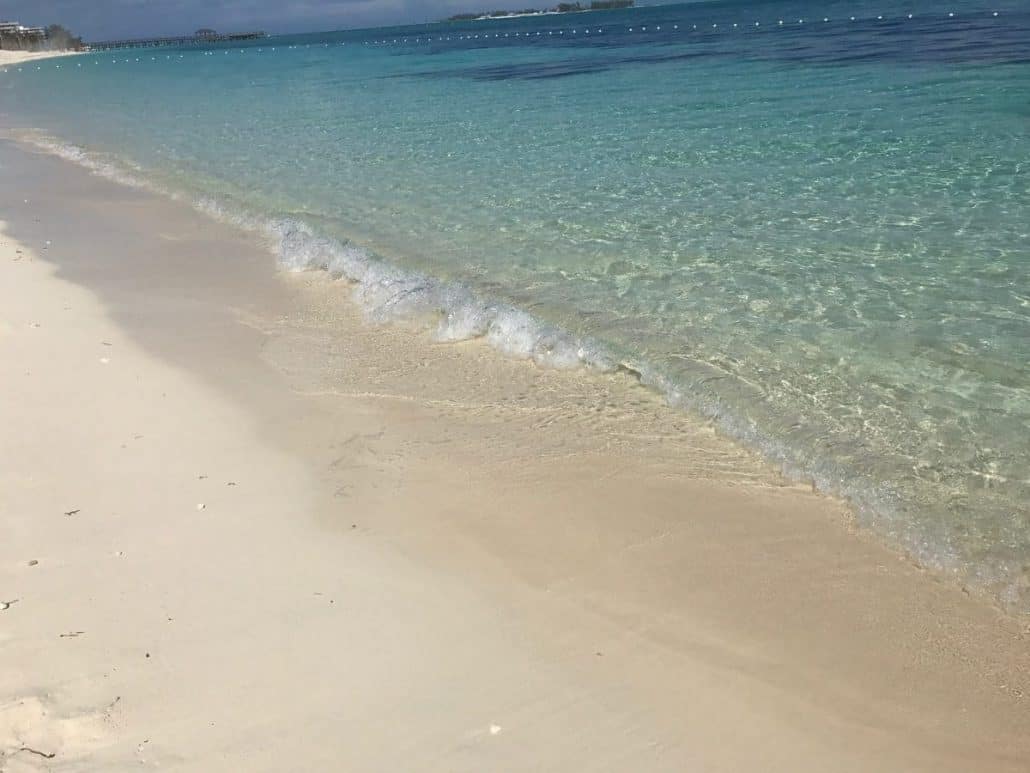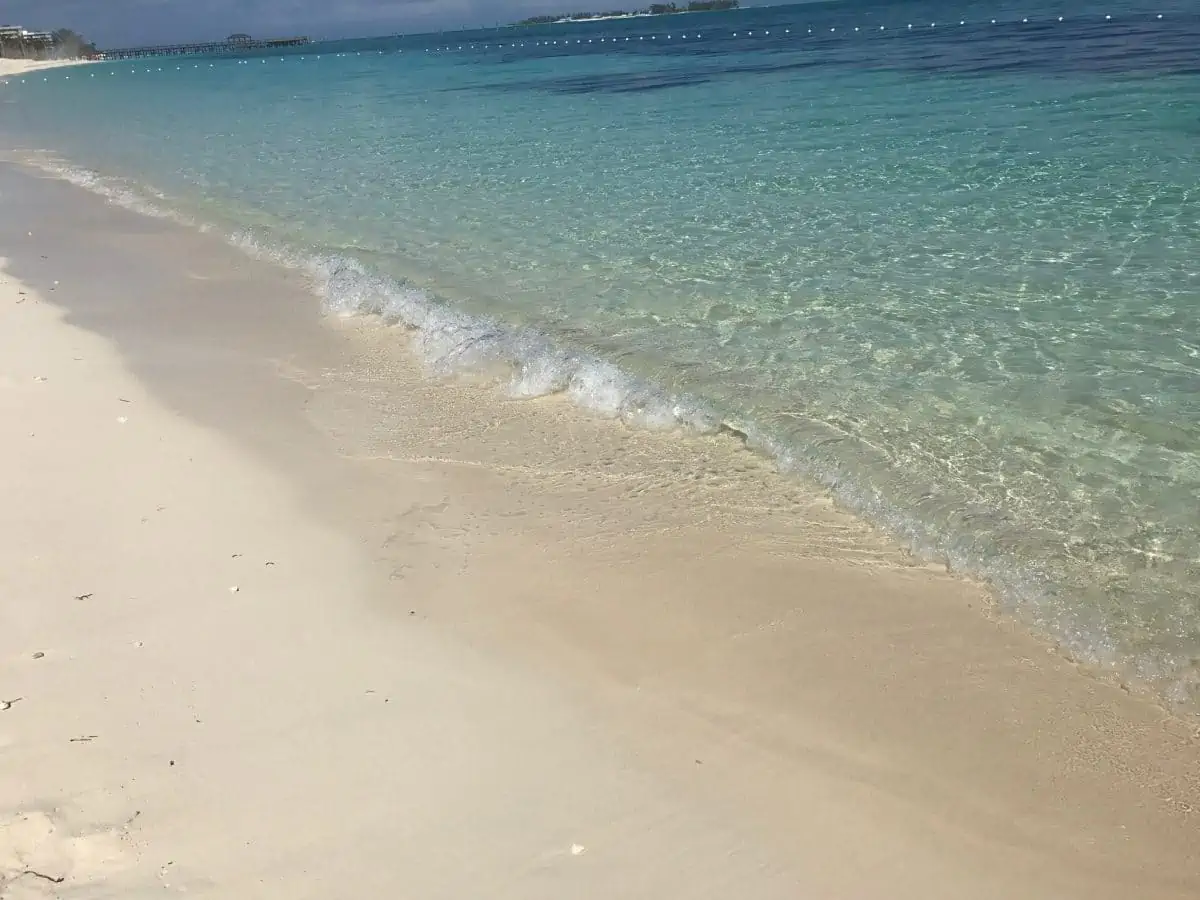 There is a rock climbing wall, windsurfing, paddleboarding, sailing, tennis, and beach lounging all included.

Getting back to the ship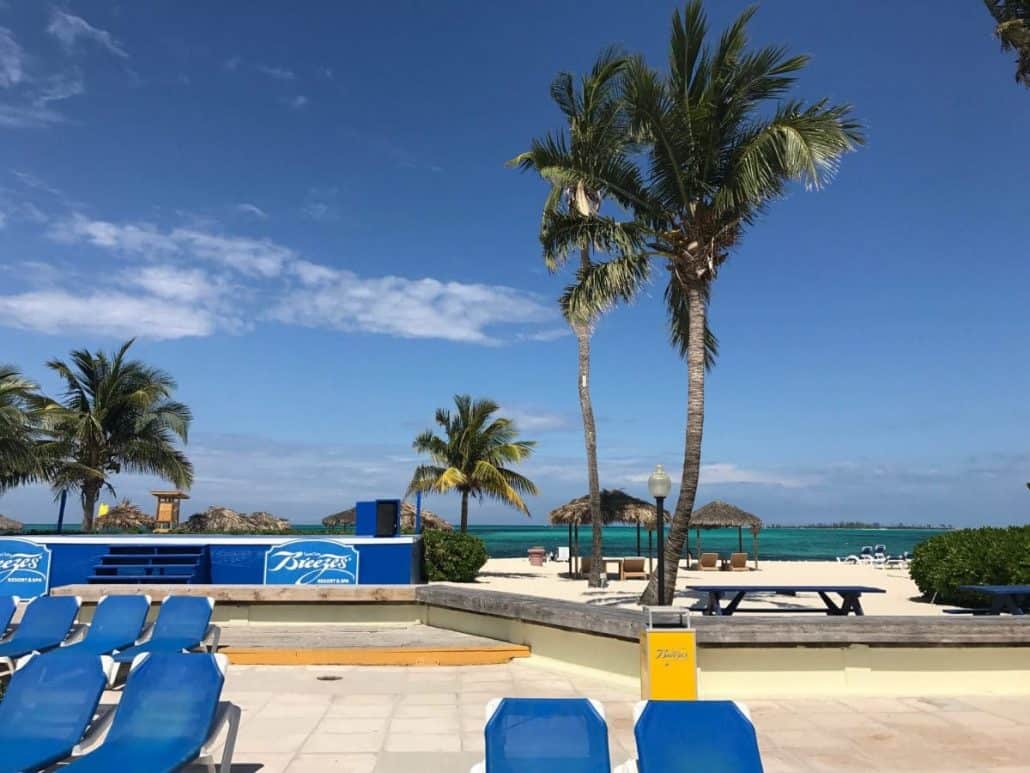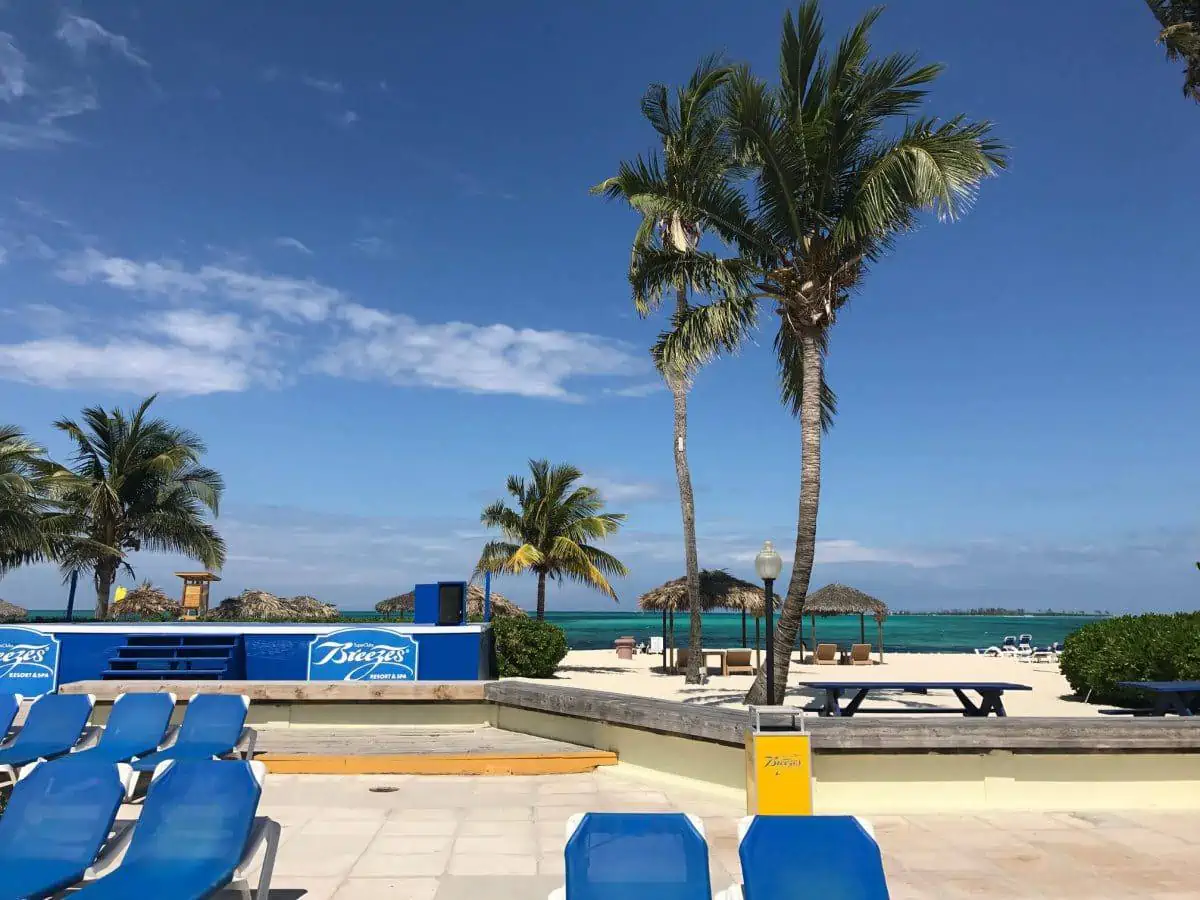 There is a long line of taxi cabs when you walk out of the front door of the resort. Tell the doorman that you want to go back to your cruise ship and he will hail a cab for you. One the way back we paid $15 to the cruise terminal.
Once again, we were behind a city bus that we could've paid $1.25 per person for and gotten back to the ship in the same amount of time.
On the way back we hopped off at Señor Frogs to spend little time with all the happy tourists and get some great photos of the ships in port. From there is was a short walk back to the port along the water.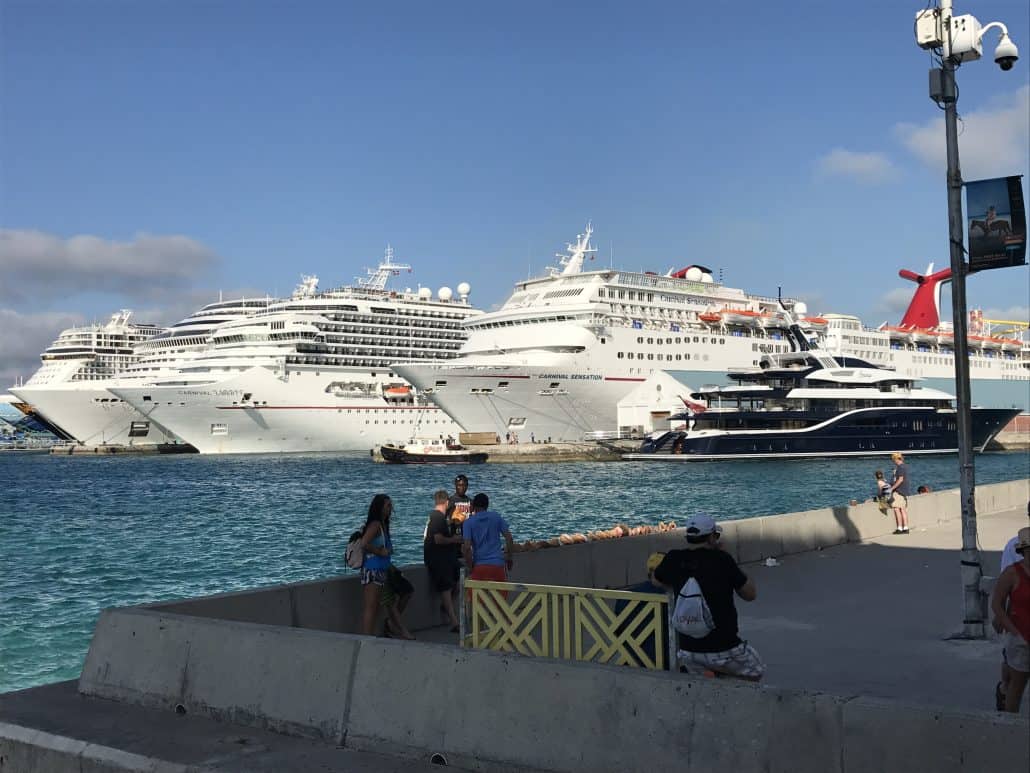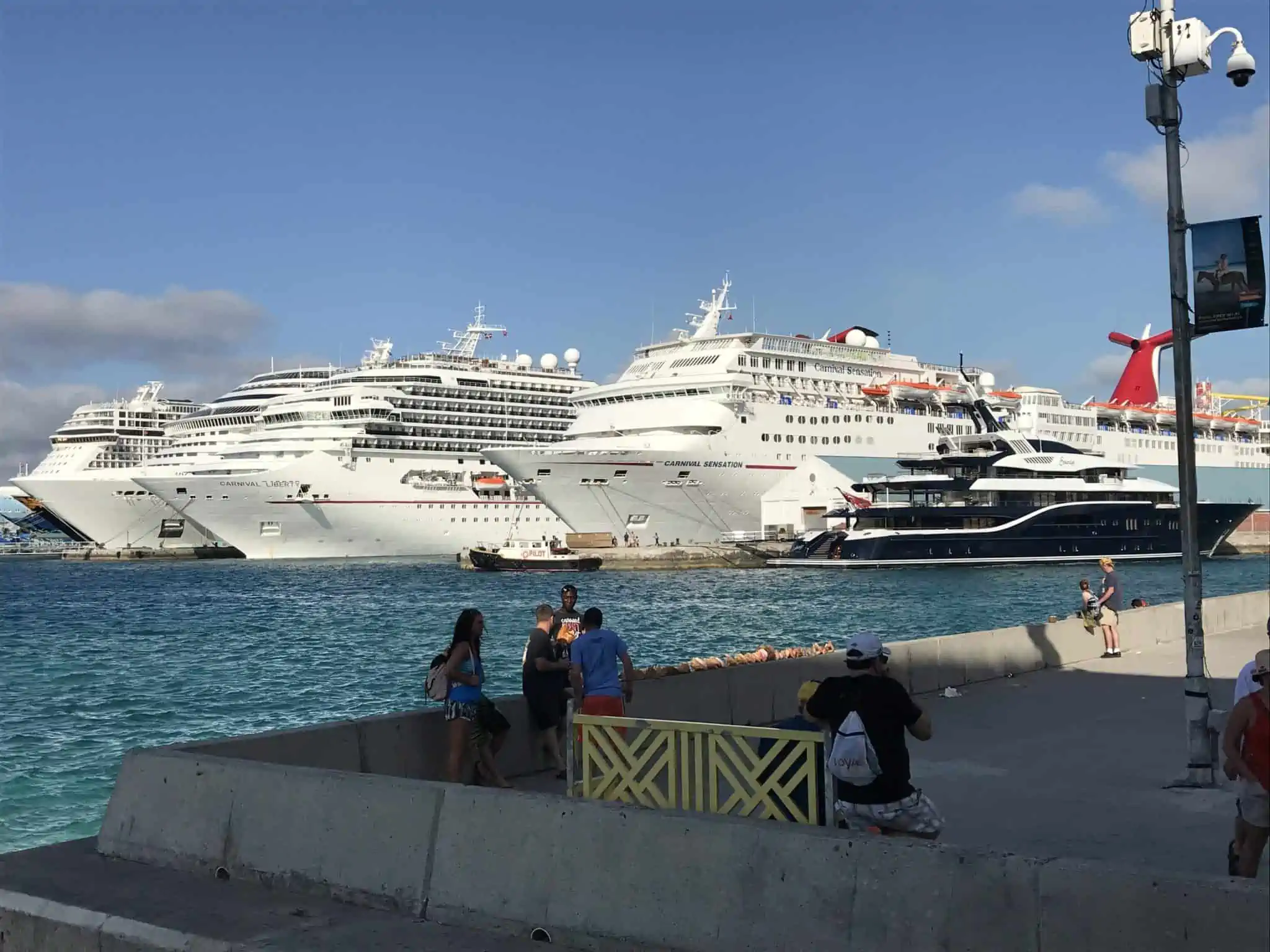 Final thoughts
I don't have anything negative to say about my experience at Breezes. The views were stunning, the food and drinks were non-stop, and the relaxation was great. The price was reasonable when you account for all of the included amenities, drinks, and food. The only thing I would've researched better is getting there. But now you know! If you are looking for a way to unwind and enjoy the beautiful sunshine and beaches that the Bahamas has to offer I would recommend trying a day pass at Breezes for your next excursion in Nassau.
Pin this: