A Florida woman out on bond following a DUI arrest is hoping that the court will see fit to let her take the cruise she booked before the incident took place.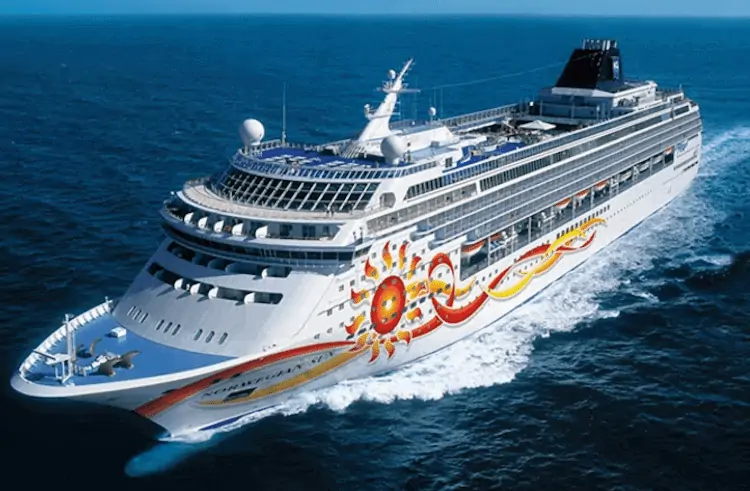 It All Started With A Golf Cart
According to Villages News, Kathleen Mary Niesen, who lives in the Calumet Grove neighborhood of Florida's The Villages, was arrested back on July 1st after leaving popular eatery The Bonefish Grill and having a literal run-in with a tree.
This being the quintessential Florida story, Niesen was driving not a car, but a golf cart. And the story reporting the incident has a downright charming way of spinning the events, with the staff report saying that after Niesen indicated that she was fine, "deputies invited her to participate in field sobriety exercises" in the parking lot of a nearby church.
The story goes on to say that while Niesen successfully took off her shoes, she was "unable to walk the white line" and "struggled through" the remaining exercises. After failing a breathalyzer, she was charged with DUI and released on $1,000 bond.
Will She Be Able To Cruise?
The question now becomes what happens to the cruise Niesen has scheduled. It seems she is set to sail aboard the Norwegian Sun on August 17, bound for Key West and Cuba. But of course, one of the conditions which goes into effect when one is released on bond involves travel restrictions. So the would-be cruiser has petitioned the judge overseeing her case, hoping for a waiver which would allow her to go on the cruise, which was booked well before the incident which led to her arrest.. According to the story, Niesen's attorney, in filing the necessary motion, said that her bondsman "has been notified of her intention to travel and he has no objection to her making the trip."
Unfortunately for Niesen, this one is going to be a true nail-biter as a "status conference" — at which this situation would be addressed, presumably — is scheduled for August 16… the day before her ship is to set sail.
If you were the deciding judge, would you allow Ms. Niesen to go on her cruise?