The wreckage of the mysterious ghost ship that was discovered off the coast of California last year has been identified as a notorious 1930s floating "pleasure palace." An episode of The Science Channel documentary "What on Earth" detailed the long investigation conducted by a team of researchers who wanted to identify the wreck after noticing similarities with the famous Russian cruise ship, the Lyubov Orlova. As it turns out, the Orlova, which was last seen adrift in February 2013, could still be out there. This new episode of the documentary led experts to confirm that this shipwreck — revealed by the storms of El Nino during last February — was, in fact, the S.S. Monte Carlo, a former World War I oil tanker that was remodeled into a floating speakeasy and casino in 1932.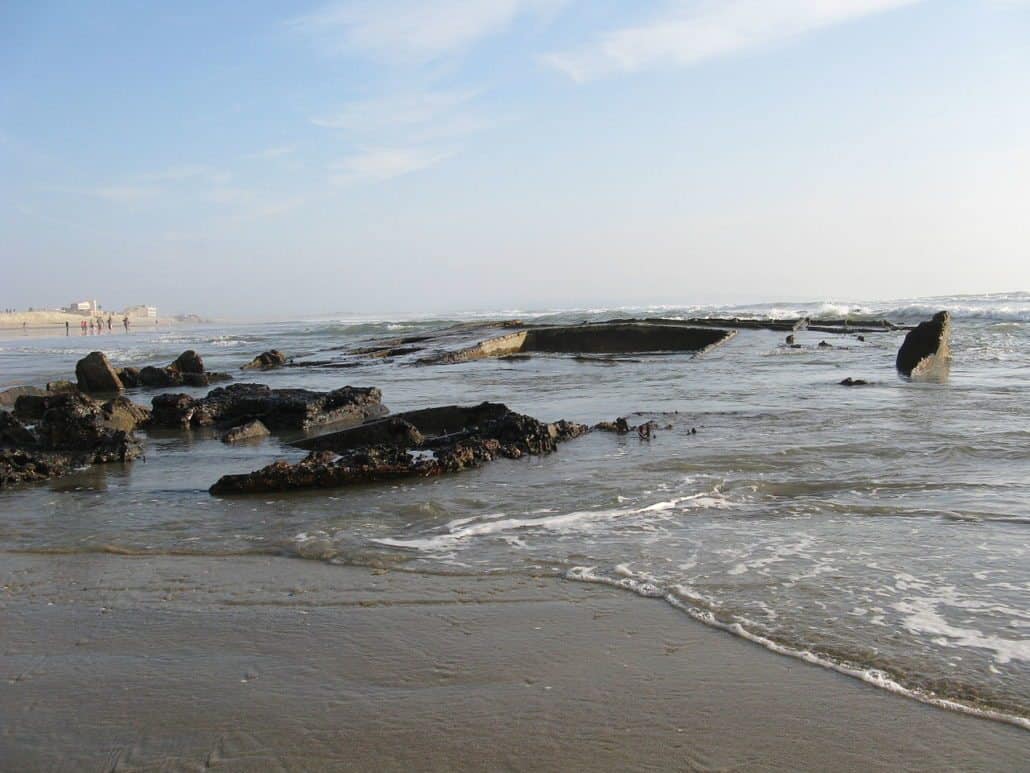 Purchased by Marvin Schouweiler, a former rum runner and partner in the U.S.'s first floating casino Johanna, and Edward V. Turner, a well- known poker and casino enthusiast, the S.S. Monte Carlo was officially opened on May 7, 1932. It wasn't long before she became known as the biggest and best in a fleet of casino and gaming ships, and was soon linked to notable gangsters Tony Cornero and Al Capone.  
Named after that stylish destination and playground of the rich and famous, in some ways the S.S. Monte Carlo was much like her namesake. Drawing in some 15,000 customers each week who would play poker, dice, roulette, blackjack and slots in her gaming parlors, the S.S. Monte Carlo catered to the pleasures and whims of the rich and, on occasion, the famous. Legendary silver screen actors Mae West and Clark Gable were even rumored to have been seen enjoying her extravagant facilities.  
The S.S. Monte Carlo was first anchored on the coast of California at Coronado, and offered free water taxi rides from the pier at Hawthorn St. An old newspaper advert describes her as a "palatial nightclub ship…Cool and thrilling under the stars on a Venetian sea…gayer than old Caliente." At the height of her popularity, it has been estimated that the S.S. Monte Carlo brought in $3 million per year, which was boosted by onboard entertainment in the form of burlesque dancer Jean Fay, and fine dining from chefs Walt Lower and Alec Eggars.
Despite their notorious clientele and dubious operations, when guests reportedly saw "skinny women in tiny skirts dancing on tables" in the gaming parlors, the owners managed to avoid prosecution by sailing her in international waters. Although a raid was conducted by San Diego's County Sherriff and District Attorney Office and the casino equipment on board was confiscated, the S.S. Monte Carlo's owners and employees were all acquitted and had their equipment returned after the prosecutors conceded that their jurisdictions did not cross international boundaries.  
For almost five years, the S.S. Monte Carlo anchored on the shores of Long Beach and San Diego by day and sailed her guests "under tropical skies" by night. However, during a storm on January 1, 1937, she broke from her anchors and ran aground just south of California's Hotel del Coronado. Severely damaged by the ongoing storm, her owners claimed nothing. Not that there was much left to claim after locals and law enforcement officials cleared the beach of her casino equipment.
At 300 feet long, she was too big and too expensive to move, so she lay in a watery grave for almost 80 years. Although throughout the decades, historians and visitors have been able to see glimpses of the wreckage, 2016's El Nino was the first to reveal its scale. And she is still visible to this day, drawing in crowds of tourists and local enthusiasts who are no doubt inspired by the legend that there are over $100,000 in silver coins still waiting to be discovered within her sunken decks!