UPDATE: At 4:35 p.m. on Sunday, a final update was sent by Carnival. It read, "The ship is expected to arrive early this evening. Please disregard your arrival appointment and arrive at the cruise terminal between 8 p.m. and 10:30 p.m. All guests must be on board by 11 p.m. This is our final update." No word on how this will ultimately impact the Carnival Miracle's itinerary or what compensation might be offered.  Meanwhile, the two Royal Caribbean ships impacted set sail earlier in the afternoon. 
Unusually heavy fog wreaked havoc on several cruises set to sail today out of Tampa. As a result, several ships saw their departure delayed and their itineraries altered.
Carnival Issued A Warning In Advance
On Saturday, Carnival Cruise Line's Brand Ambassador, John Heald, posted a notice on his Facebook page warning that trouble might be brewing for Carnival Miracle passengers. "As you are preparing for your cruise," the note said, "we want to make you aware of a weather alert. Dense fog is forecasted for the Tampa area tomorrow and this may impact the arrival of the ship and your embarkation."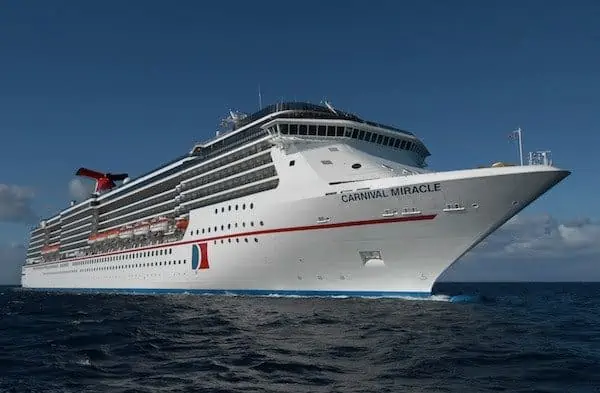 Unfortunately, things didn't go as planned. As of 11 a.m. Sunday, Carnival was telling people via text "The Port of Tampa remains closed. Please do not proceed to the cruise terminal until you receive our final update. Next update: 2 p.m. EST.  (Passengers needing further updates can text CCL1 to 278473 (aka CRUISE).
Royal Caribbean Itinerary Impacted
Meanwhile, Royal Caribbean's Brilliance of the Seas and Rhapsody of the Seas were stranded in port… but in their case, it was overnight, as they'd been scheduled to depart on Saturday, the 29th. Naturally, this situation led to a great deal of frustration from passengers…  which the cruise line addressed via Twitter. "I'm sorry we haven't been able to sail yet and can understand your frustration," wrote Alexis on behalf of the company to one unhappy cruiser who messaged Royal Caribbean's official Twitter feed. "It is not our intent to disappoint you. Rest assured, we are closely watching the fog situation and will have the ship on its way as soon as it's safe."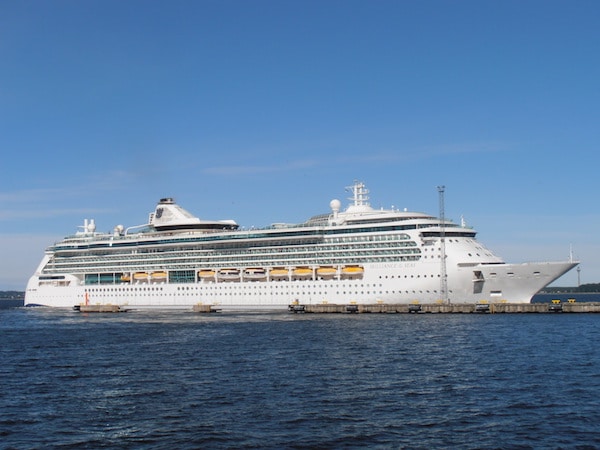 Meanwhile, several passengers on board reported on social media that because of the delays, their itineraries would be altered. But no solid details could be given until the ships were given the all-clear to set sail. And of course, as inevitably happens in such situations, those who found their vacation interrupted wanted to know how they would be compensated.