Today, Carnival Brand Ambassador John Heald revealed the cruise line's Thanksgiving menu for this year.
This means that no matter which Carnival ship you are sailing on, these will be the selections you can choose from on Thanksgiving Day.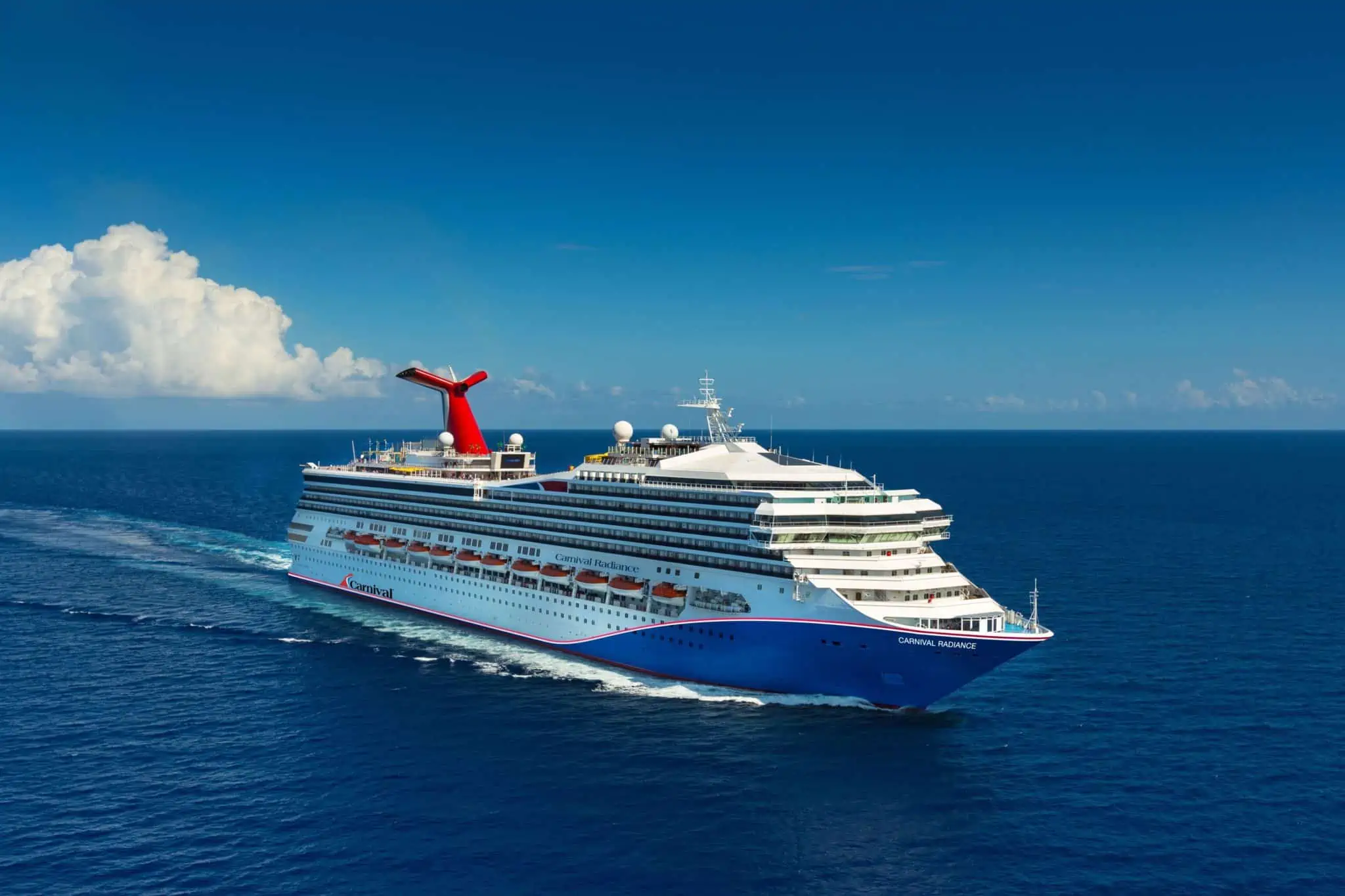 Appetizers
Pumpkin Leek Bisque — Roasted pumpkin, braised leeks, coconut milk
Cold
Shrimp Cocktail — Traditional cocktail sauce
Tuna Poke — Wakame, sesame, chilies, edamame
Carpaccio, Figs, and Mozzarella — Salt baked beets, butternut squash, parsnip, multi grain cracker
Hot
Seafood Gumbo — Shrimp, mussels, clams, okra, tomato, creole spices
Sticky Wings — Mild cherry glaze, fried wontons, pico de Jalisco
Stuffed Shells — Boar's leg confit in olive oil, caramelized onion ricotta, tomato ragu
Salad
Field Greens — Minted maple, anise, and distilled apple dressing
Tomato Salad — Onions, feta, green tahini, garbanzo crackers
Caesar Salad — Traditional preparation — house-made dressing, shaved parmesan
Entrées
Slow-Roasted Tom Turkey — Thanksgiving stuffing, mashed yams, giblet gravy, cranberry relish
Seafood
Grilled Creole Shrimp — Roasted vegetables, celery essence, lemon parmesan cream
Roasted Bass — Stewed pumpkin, tomato, and fennel relish
Meat
Pan Seared Steak — Buttermilk onion crisps, roasted vegetables, chimichurri
Smoked Pork Loin — Sweet potato mash, roasted broccoli, raisin sauce
Vegetarian
Pappardelle — Eggplant, pomodorini sauce, parmesan, arugula pesto
Cashew Cheese Korma and Baby Eggplant — Fragrant basmati, pappads, and pineapple raita
Steakhouse Selections Entrées
A surcharge of $20 applies to each entrée in this section.
Broiled Lobster Tail — Served with drawn butter
Surf & Turf — Lobster tail and grilled filet mignon
Broiled Filet Mignon — 9 oz. premium aged beef
New York Strip Loin Steak — 14 oz. of the favorite cut for steak lovers
Sauces: chimichurri, béarnaise, and peppercorn
Desserts
Melting Chocolate Cake — Vanilla ice cream available for the table
Roasted Pumpkin Pie — Cinnamon roasted pumpkin, nutty butter
Slow Stewed Plums — Honey and plum crémeux, pate brisée — lower calorie, no added sugar
Classic Pecan Pie — Delicious pie crust, plenty of pecan caramel ice cream
What do you think of Carnival's Thanksgiving menu this year? Will you be sailing with them over the holiday?
READ NEXT: A Tour of Carnival Cruise Line's Newest Ship, Mardi Gras [VIDEO]