It's been 10 years since Carnival Cruise Line began sailing year-round out of the port of Baltimore, so it's only appropriate that the line that suggests people "choose fun" did exactly that on Sunday to mark the occasion.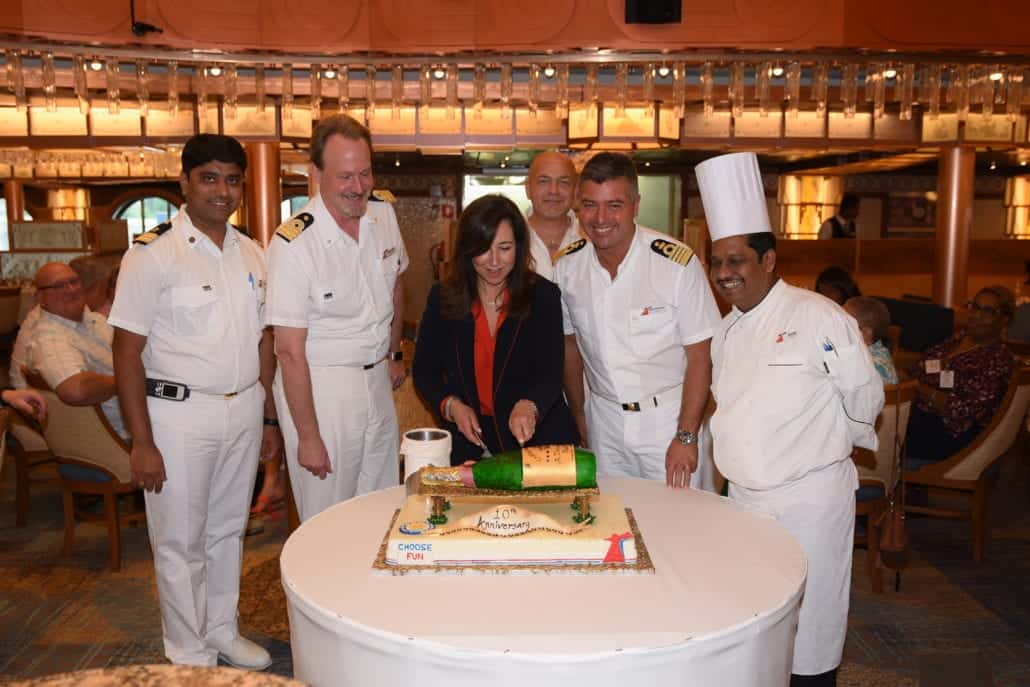 A Decade Of Carnival Pride
Joining forces with the Port of Baltimore, Carnival celebrated "A Decade Of Fun" aboard the ship which has called that port home since 2009, the Carnival Pride. And there was certainly a lot to celebrate, given that in the ten years since first the ship arrived in the Maryland city, over a million people have sailed out of Baltimore!
A highlight of the day was an exchange of maritime-themed gifts between Carnival president Christine Duffy and Cruise Maryland's General Manager, Cynthia Burman. So what, you might wonder, is the appropriate gift under such circumstances? Well, Duffy presented Burman with a ship's bell, while Burman gifted Duffy with a maritime international clock. (Don't both of those sound way better than what's traditionally exchanged between married couples on their 10-year anniversary, which are gifts made of tin or aluminum?)
Why Baltimore Is So Important
Carnival has worked hard to have ships sailing from as many American port cities as possible. Duffy has routinely addressed the fact that half the population of the United States can drive to a port from which a Carnival ship sails in five hours or less. "Baltimore is an important part of our homeport deployment strategy," she said during the ceremony, "and the port has been a great partner for the past 10 years. Our cruises from Baltimore on board Carnival Pride continuously earn high marks from guests who appreciate the ease of sailing from this convenient and centrally located port."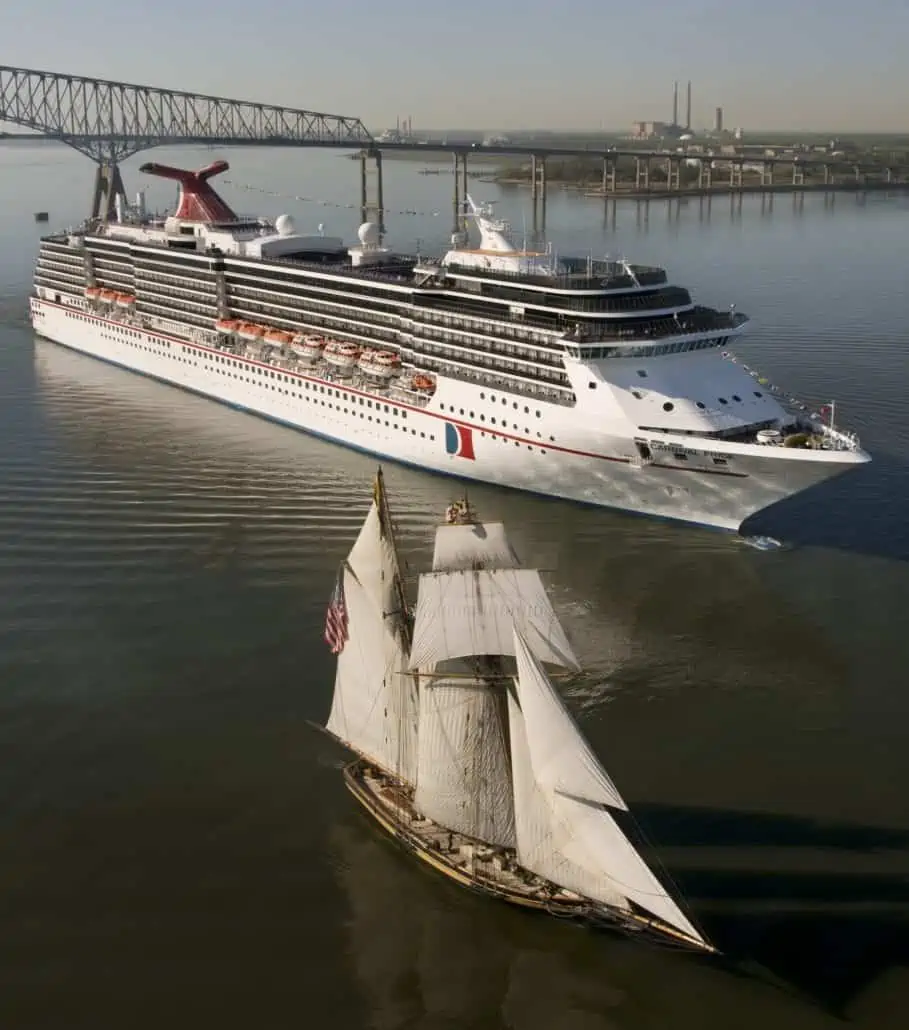 In return, Maryland Port Administration Executive Director James J. White said, "We are very happy to have Carnival here in Maryland and look forward to many more years of seeing their beautiful ship at our port." It's not surprising that Baltimore, like other ports, is happy to serve as operational hubs for cruise ships: Cruise lines generate $204 million in direct expenditures for Maryland, accounting for over 3,000 jobs and around $175 million in wages.
Currently, Carnival Pride offers a variety of sailings out of Baltimore including  week-long voyages to the Bahamas and Bermuda as well as 14-day Carnival Journeys cruises visiting Caribbean destinations and partial Panama Canal transits.