"This is a special day… let's get back to the fun," Carnival Cruise Line President Christine Duffy said as she cut a ceremonial ribbon Saturday, reopening Carnival cruise ships to guests after a more than 15-month shutdown.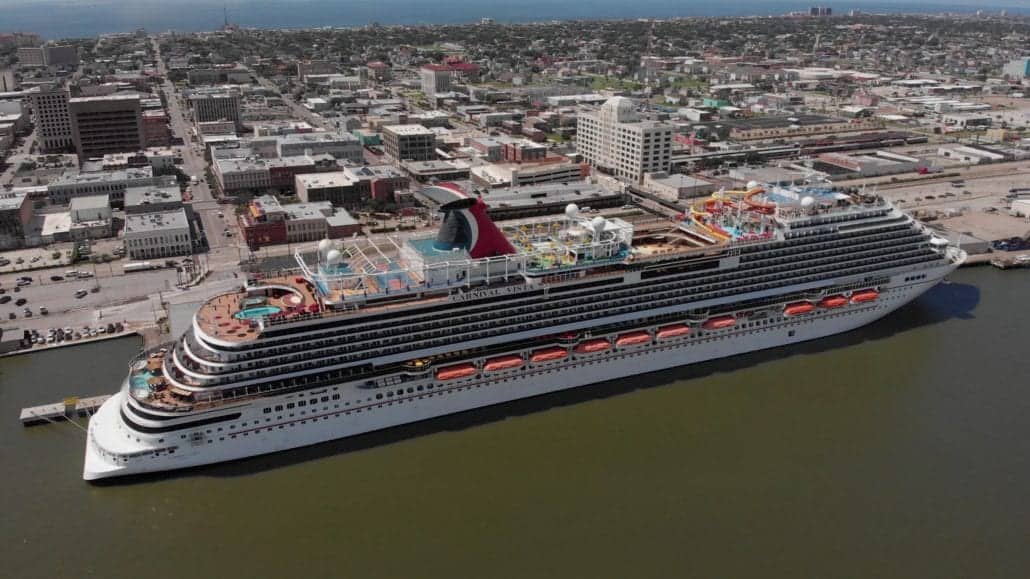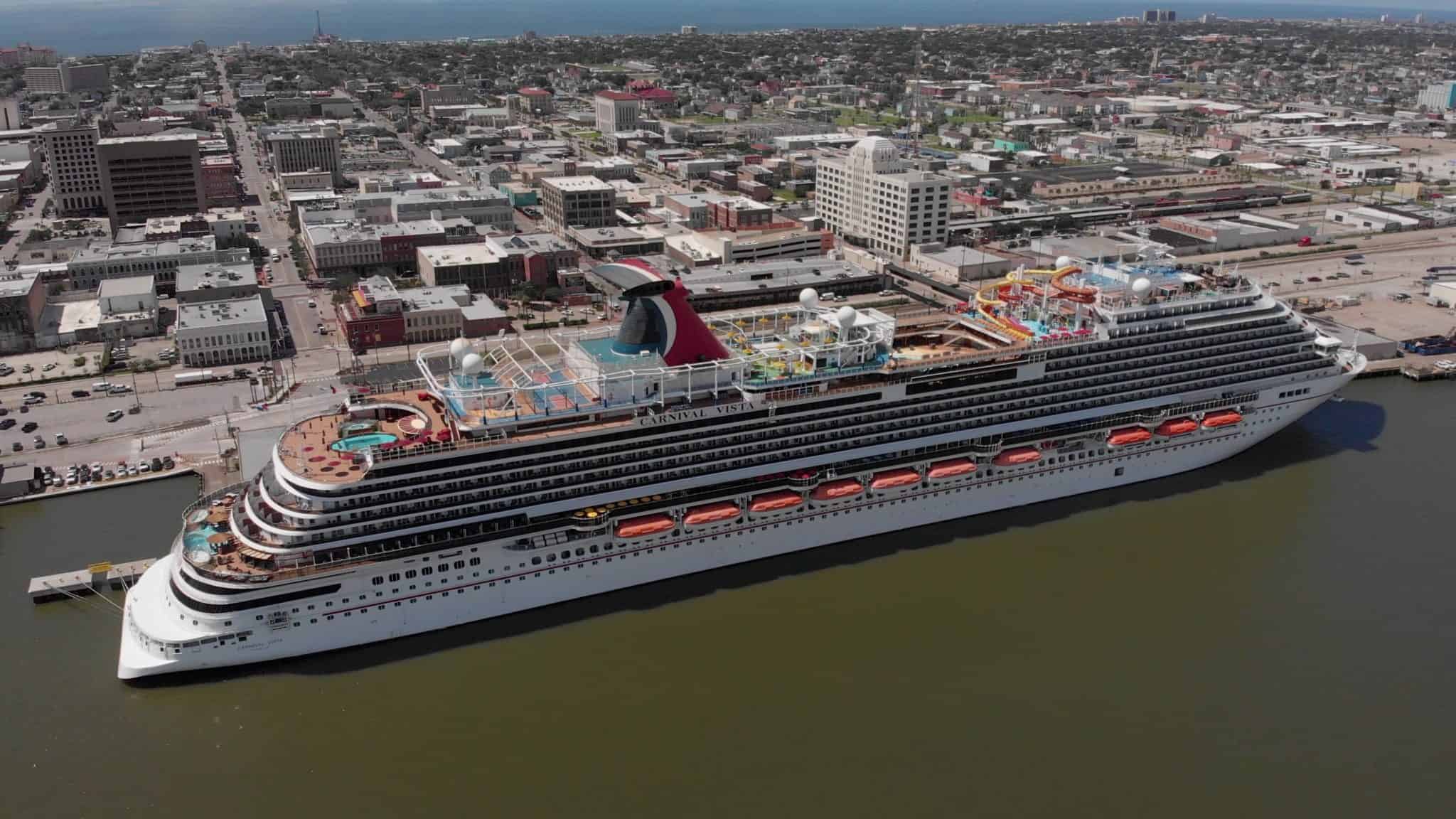 Carnival Vista, the fleet's first ship to resume service, boarded paying passengers in the port of Galveston for the first time since early March 2020. Gerald and Cindy Shoemaker, from Griffin, Georgia, were the first passengers to check-in and board the ship."Feeling great! Glad to be here," Gerald said as he waited to board the ship. "Glad Carnival's back, just can't wait to get on the Vista."
"Seeing our guests board the ship for the first time in over 15 months was a welcome and emotional sight," Duffy said. "The excitement our guests have for Carnival cruising knows no bounds and it's great to be able to have them enjoy our unique vacation experience and of course see our amazing crew once again."
Though crew members are wearing masks, they're also sporting a button with their picture and the words "the smile behind the mask," ensuring passengers are still greeted with smiling faces throughout the ship.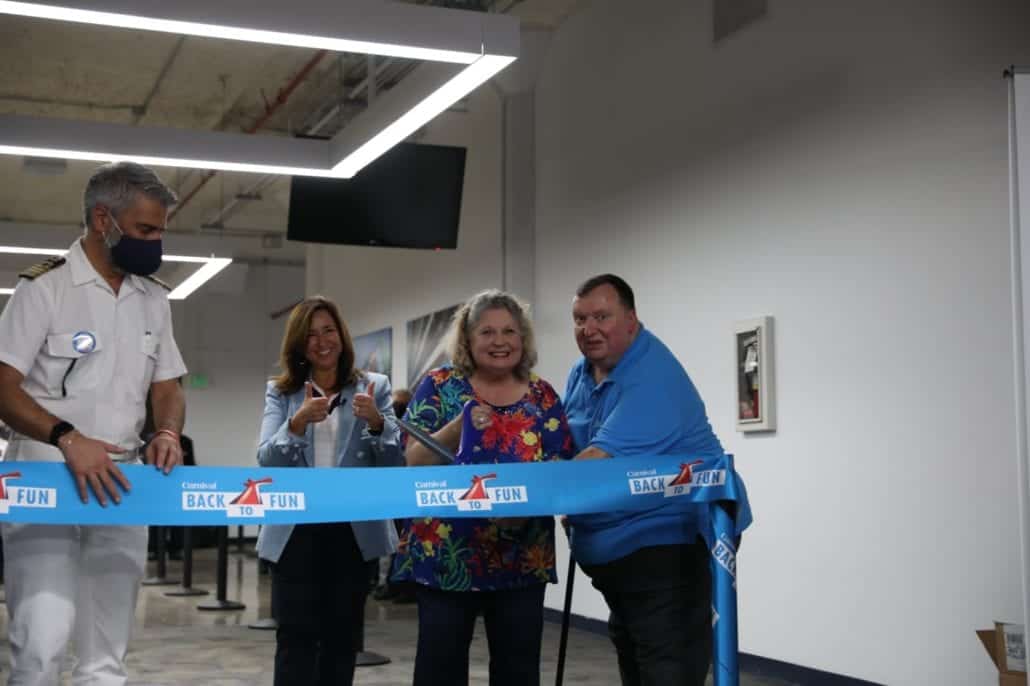 Carnival is sailing with at least 95 percent vaccinated passengers, and a fully vaccinated crew, following U.S. Centers for Disease Control and Prevention guidance. Only a small number of unvaccinated guests, primarily children under 12 years old, are onboard, after having joined a waiting list.
Carnival Vista departed for a seven night cruise, with stops in Mahogany Bay, Cozumel, and Belize City on Saturday. Sunday, sister ship Carnival Horizon sets sail from Miami, and Carnival Breeze joins Vista in Galveston on July 15. Carnival's Mardi Gras, the newest ship in the fleet, will make her debut on July 31 at Florida's Port Canaveral.
READ NEXT: Restart Momentum Builds As Five Ships To Return This Weekend