The very first ship in Carnival Cruise Line's Dream class, Carnival Dream, celebrated her 10 year anniversary this week. To mark the special occasion, Carnival threw a birthday party in the ship's atrium. While there are several potential "birthdays" that can be marked — such as the day the first piece of steel was cut, or the date of her inaugural cruise — in this case, they were commemorating the fact that the ship first touched the water on October 24, 2008.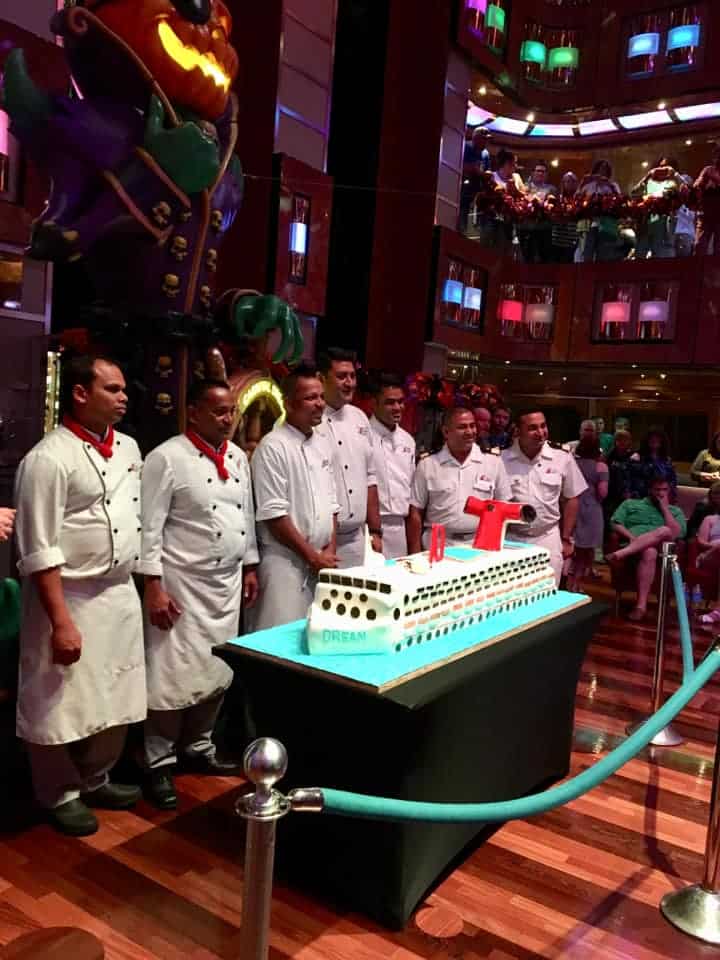 Of course, you can't celebrate a birthday party without a cake, and the ship's culinary crew did their home proud by whipping up a confectionery concoction replicating the 130,000-ton vessel (but weighing, we're going to guess, significantly less!).
And just to make sure everyone on board knew to wish the lady many happy returns of the day, a massive banner was hung in the main atrium reading, "Happy 10th Birthday Carnival Dream!"
Highlights Of Dream's First 10 Years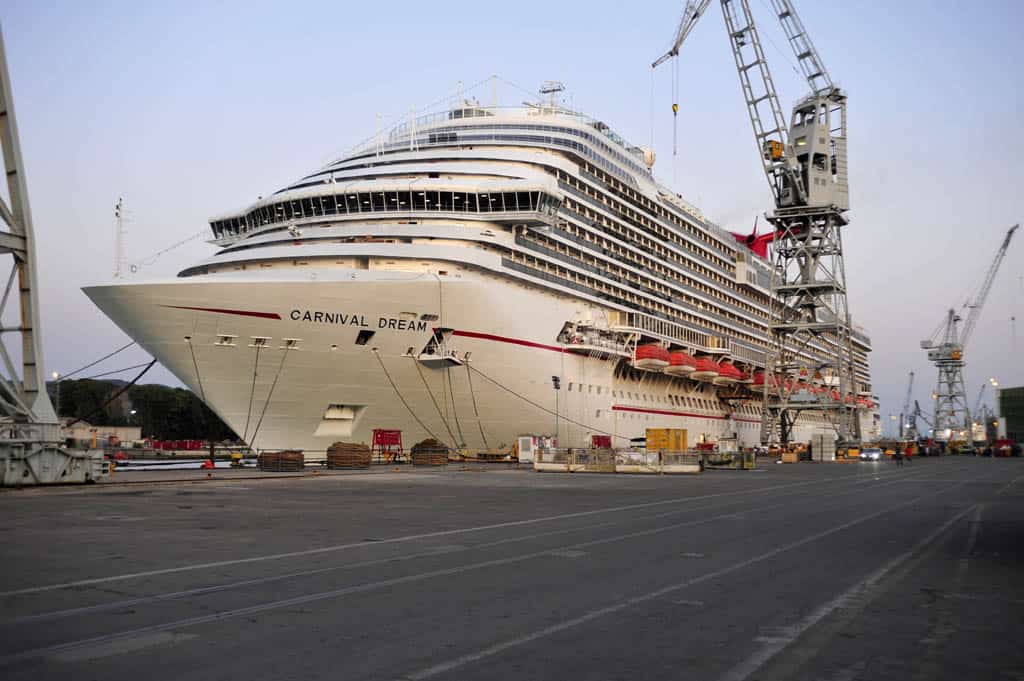 In January of 2006, Carnival placed the order for the first Dream Class ship, estimating that she would cost around $747 million.
On October 24 of 2008, the ship was first floated out by Fincantieri at its Monfalcone, Italy shipyard, and it was this date that Carnival celebrated this week.
The ship's inaugural voyage took place on September 21, 2009. Her first three sailings were 12-day Mediterranean trips.
Upon arriving in New York City on November 17, 2009, the ship was christened by Tony Award-winning actress Marcia Gay Harden (who at the time was appearing on the FX drama Damages). The christening ceremony was followed by a pair of eight-night cruises from the iconic port.
The Carnival Dream then moved to her first homeport, doing sailings out of Port Canaveral.
In the fall of 2012, the Dream underwent her first dry dock, during which she was outfitted with the RedFrog Rum Bar and the BlueIguana Tequila Bar.
In 2017, the Carnival Dream underwent a massive dry dock during which many of the Fun Ship updates were added, including Pizzeria Del Capitano, Blue Iguana Cantina, Guy's Burger Joint, Guy's Pig & Anchor BBQ, Bonsai Sushi, and the Alchemy Bar were all added.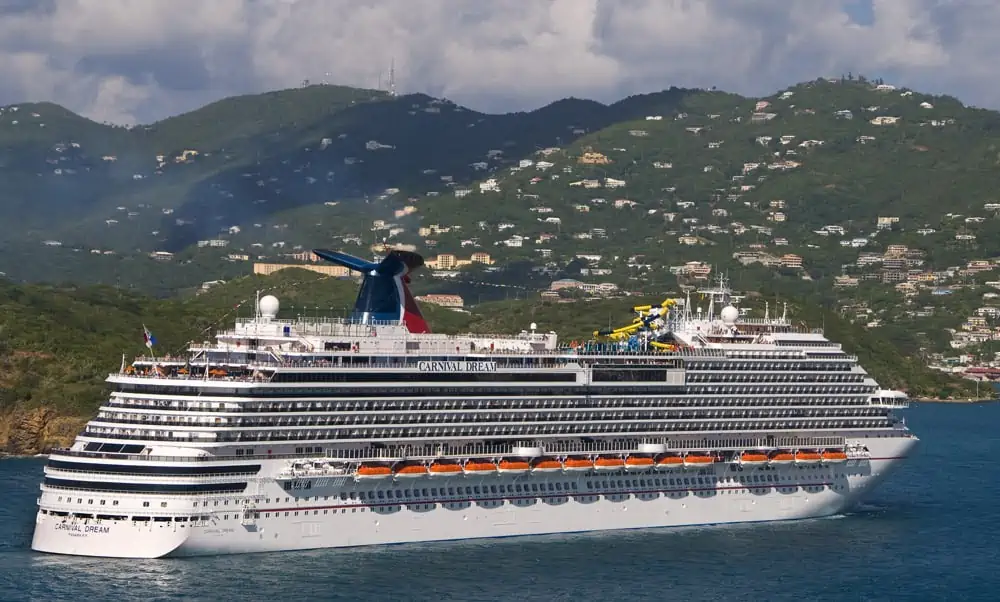 About Carnival Dream
The first in her class, the Dream would be joined by Carnival Magic in 2011 and the Carnival Breeze in 2012.
When first launched, the Carnival Dream was the largest ship in the fleet, and she featured 19,000 square feet of space catering to children and families, an expansive WaterWorks aqua park — including what was, at the time, the longest water slide at sea — a half-mile wrap-around outdoor promenade with whirlpools that extend over the ship's sides and an indoor/outdoor event venue called Ocean Plaza. Of course, in the years since, many of those attractions have become standard across the entire Carnival fleet.
The Dream currently is sailing 7-night itineraries out of New Orleans.