Listen to the article:

(Updated March 19, 202 5:48 p.m. EDT) At a press conference today in Washington D.C., President Donald J. Trump said that Carnival cruise ships might be used as floating hospitals if needed.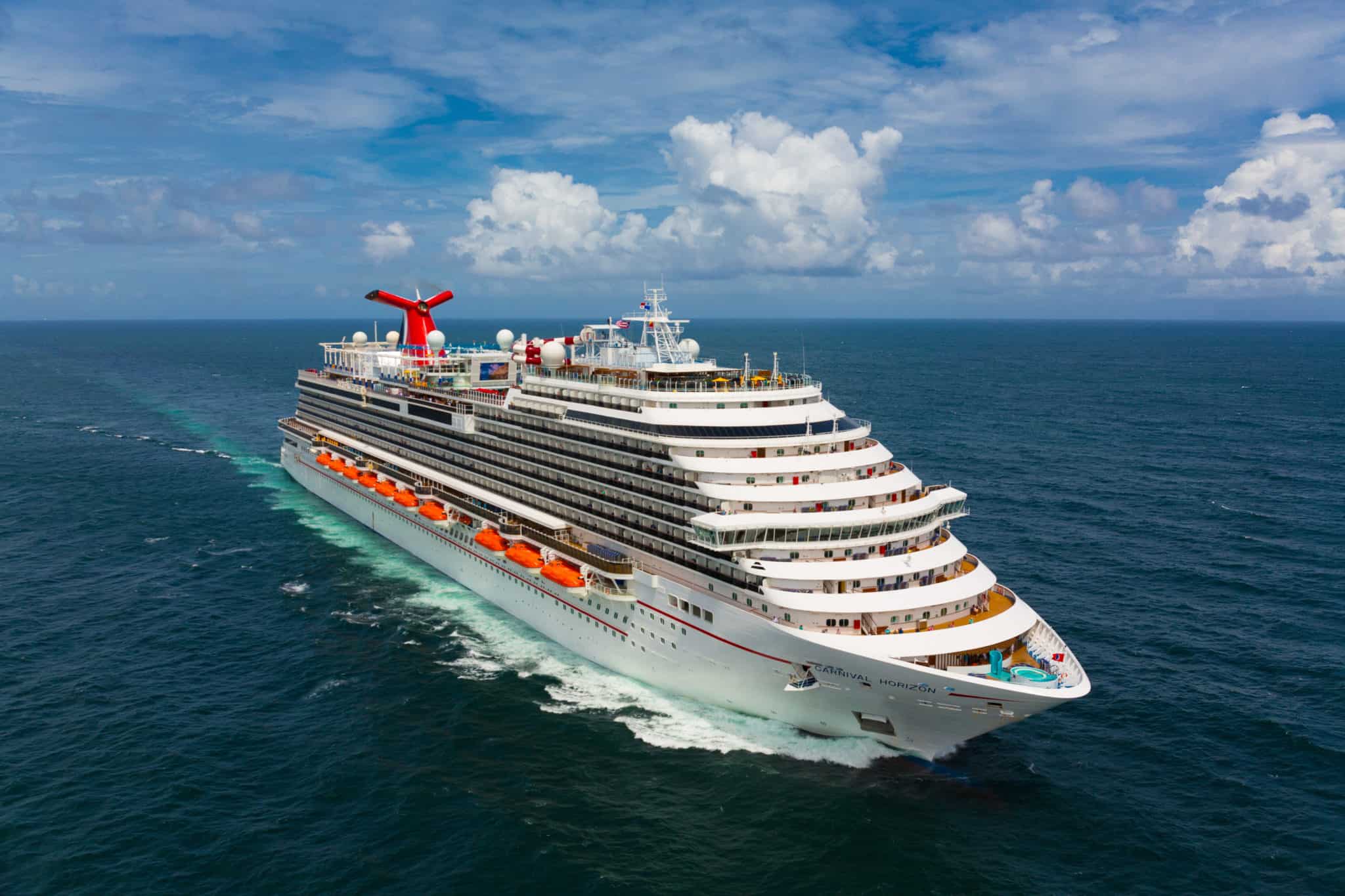 During the press conference, the president said, "I spoke with Micky Arison of Carnival Cruise Lines, and he's going to make ships available. So in addition to the big medical ships that you have coming, if we should need ships with lots of rooms, they will be docked at New York, Los Angeles, and San Francisco and different places."
The man Trump referred to in the briefing, Micky Arison, is the Chairman of Carnival Corporation.
What Cruise Lines Could Be Used?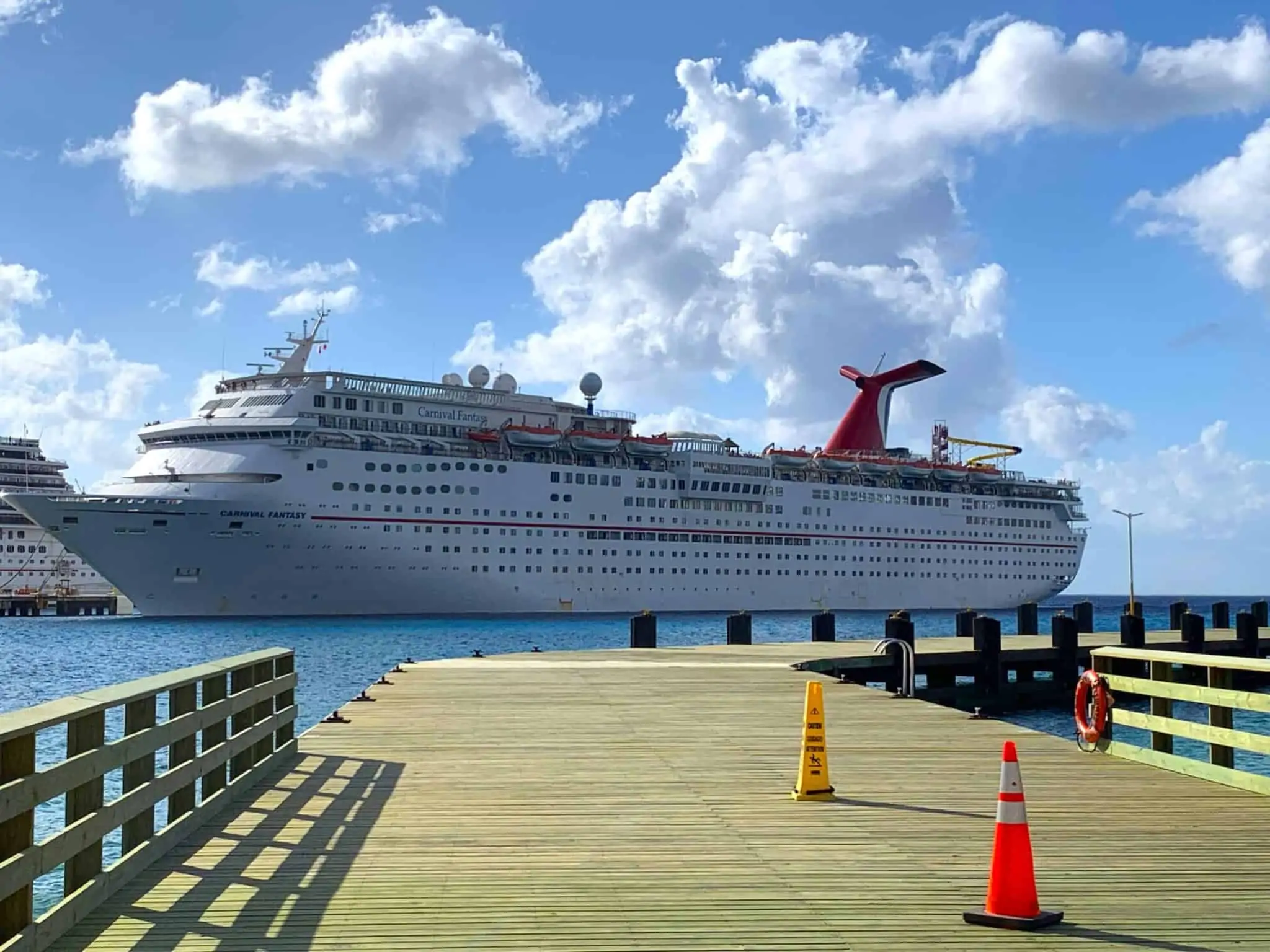 In a statement released by Carnival Corporation, the company said, "Carnival Cruise Line, Holland America Line, Princess Cruises and P&O Cruises Australia, will be made available to communities for use as temporary hospitals to help address the escalating impacts of the COVID-19 pandemic on healthcare systems around the world."
If needed, cruise ships are capable of being quickly provisioned to serve as hospitals with up to 1,000 hospital rooms that can treat patients suffering from less critical, non-COVID-19 conditions.
READ MORE: Where Carnival Ships Will Dock During Voluntary Suspension
These temporary cruise ship hospital rooms can be quickly converted to install and connect remote patient monitoring devices over the ship's high-speed network – providing cardiac, respiratory, oxygen saturation and video monitoring capabilities. The rooms also have bathroom facilities, private balconies with access to sun and fresh air, as well as isolation capabilities, as needed.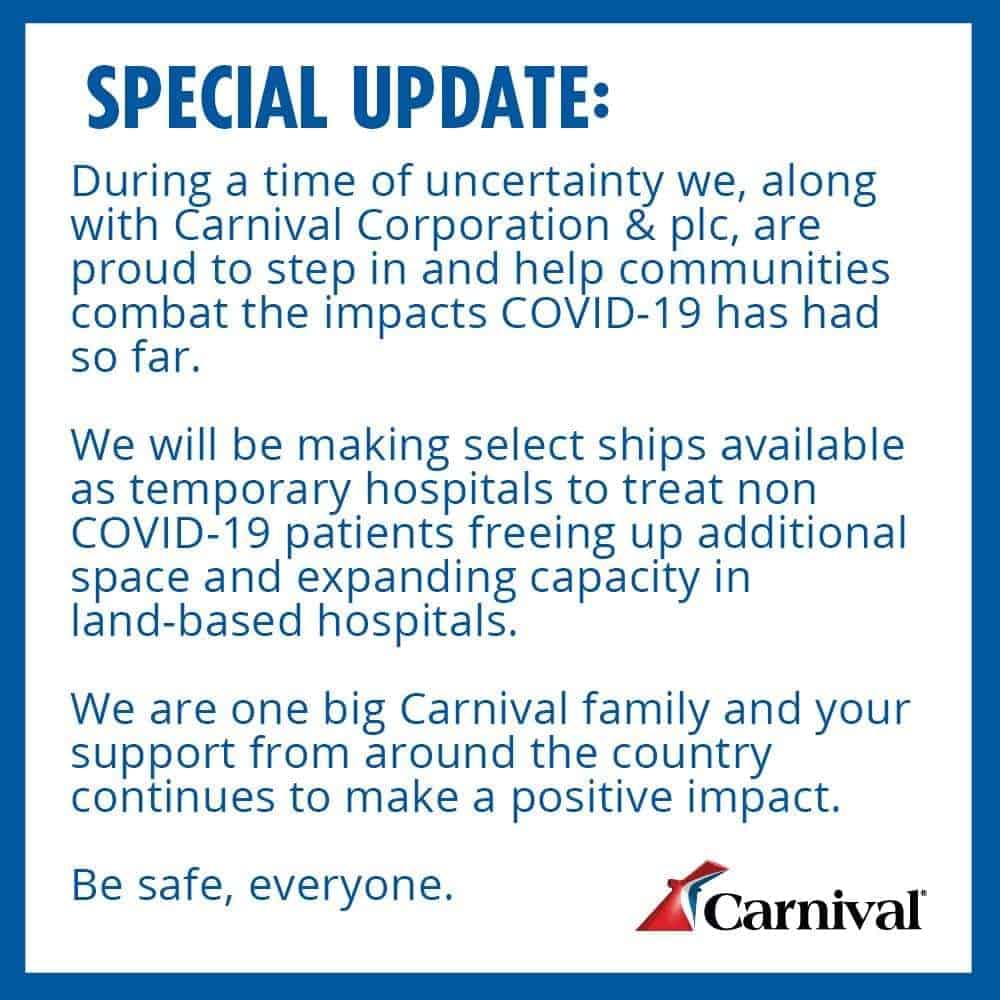 There was no timeline announced as to when this might occur, nor was it a definite. Rather, it was both the president and the cruise company acknowledging that this was an option they would have available in the days and weeks to come, as necessary.
Ships Have Been Utilized Like This In The Past
Each of the cities mentioned by President Trump has ports that would make it extremely easy for ships to dock and be utilized as necessary. They also represent large communities where hospitals could find themselves overwhelmed by cases and in need of extra beds.
This is not the first time cruise ships in general, and Carnival ships in particular, have been called into service during times of crisis.
During Hurricane Katrina in 2005, the U.S. government chartered Carnival Sensation, Carnival Ecstasy and the now-defunct Holiday to provide rooms for relief workers and displaced residents.
In 2017, Carnival Fascination was taken out of service to provide meals and housing to hurricane relief workers in St. Croix.
This story will be updated as information becomes available.
Carnival Breeze Ship Tour