Carnival Cruise Line's brand new Vista-class ship Carnival Horizon made her first-ever call in Halifax, Nova Scotia yesterday.
The day was a welcome change for cruise passengers; it was the first port stop after six days at sea crossing the Atlantic Ocean from the Mediterranean. Ship officers as well as local officials held a traditional plaque ceremony in the Library onboard, where a plaque was given to the ship by the Port of Halifax and other tokens were exchanged, including a model of the ship given to the port by Carnival Cruise Line.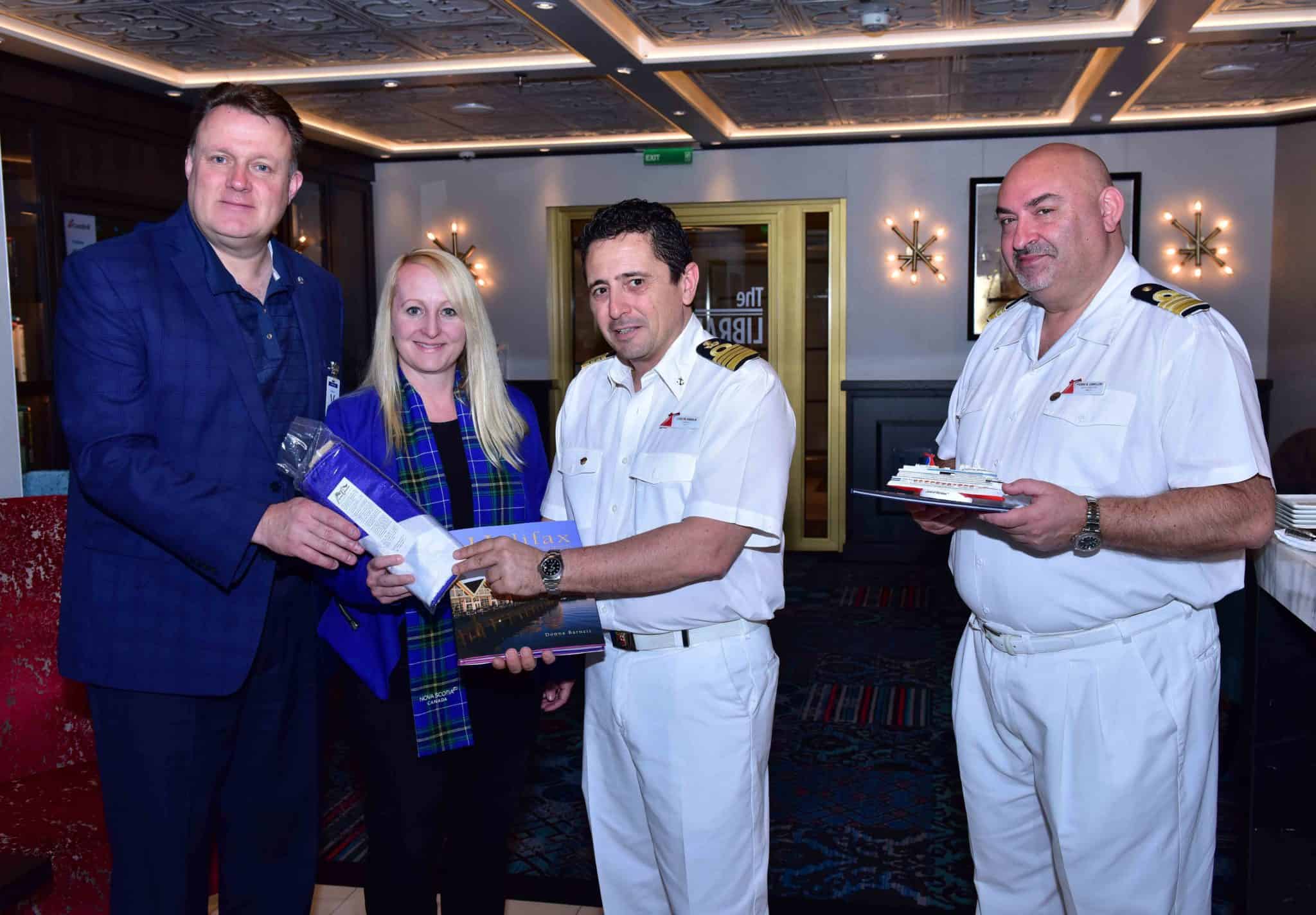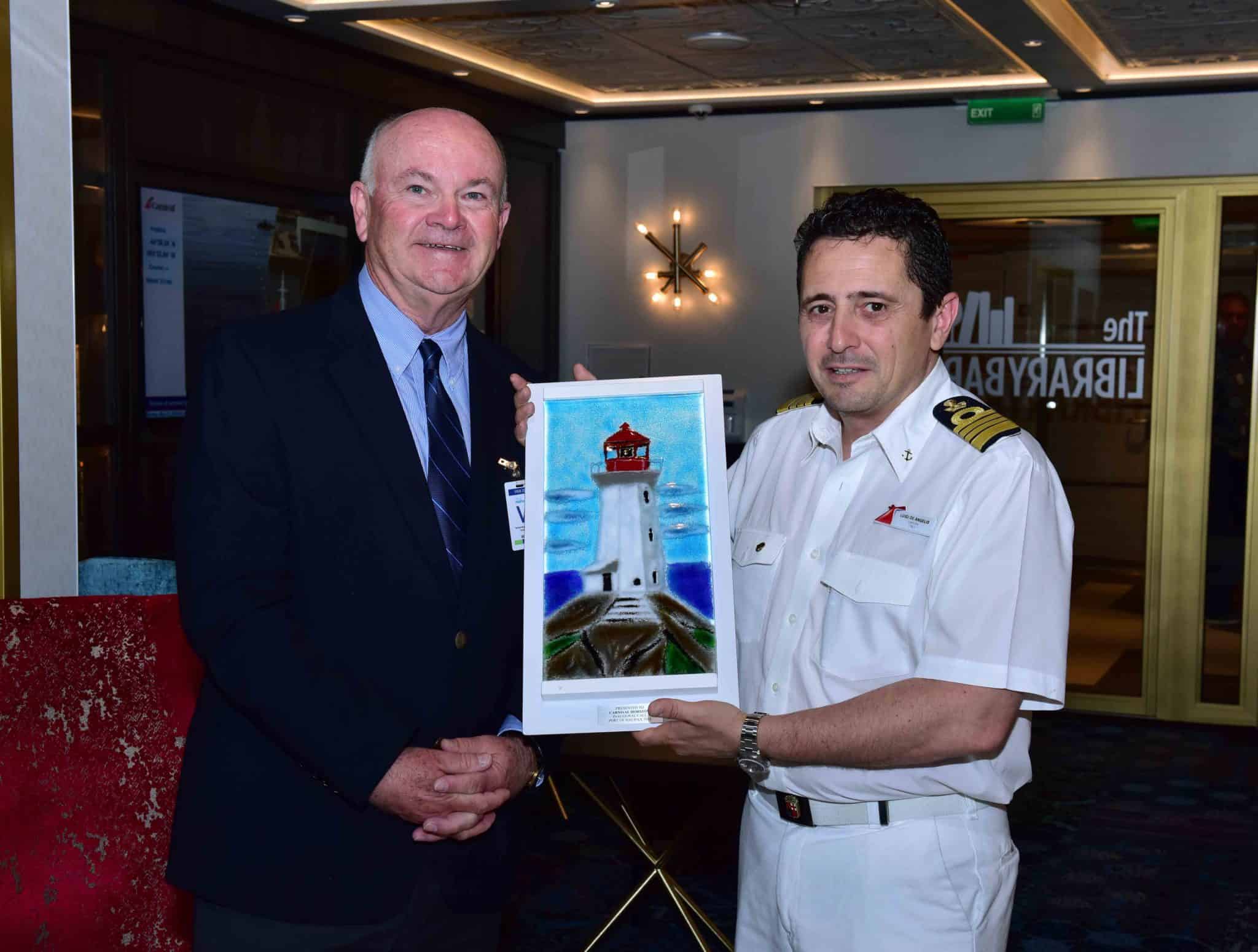 Carnival Horizon is the sister-ship to Carnival Vista, which pioneered a number of new concepts for Carnival including the SkyRide bicycling attraction and the Dreamscape LED sculpture in the atrium. Some of Horizon's unique new features include a sit-down barbecue smokehouse and brewery as well as a Cat in the Hat themed WaterWorks water park.
Click here for a video of the ship headed into the Port of Halifax.
Click here for our article on all of the free food found aboard Carnival Horizon.