Carnival Cruise Line joined forces with their partner Operation Homefront on Sunday to host a "day date" event for 100 military couples aboard Carnival Miracle at Port Tampa Bay.
The red carpet was rolled out for the couples, who came onboard for a day-long escape that included lunch and a comedy show. To honor the attendees for their service to the country, Carnival also presented their Military Appreciation Salute, a tribute that is held for active and retired military personnel and their families who sail on every cruise. The salute includes the showing of the colors, the branch songs, National Anthem, and ends with all members of the military being invited onstage for a group photo.

"We are thrilled to partner with an amazing team at Carnival Cruise Lines and be able to give these military couples a fun and memorable experience aboard the Carnival Miracle," said Brig Gen (ret) John I. Pray, Jr., president and CEO of Operation Homefront.  "All at Carnival share our unwavering commitment to helping military families thrive, not simply struggle to get by, in the communities they have worked so hard to protect."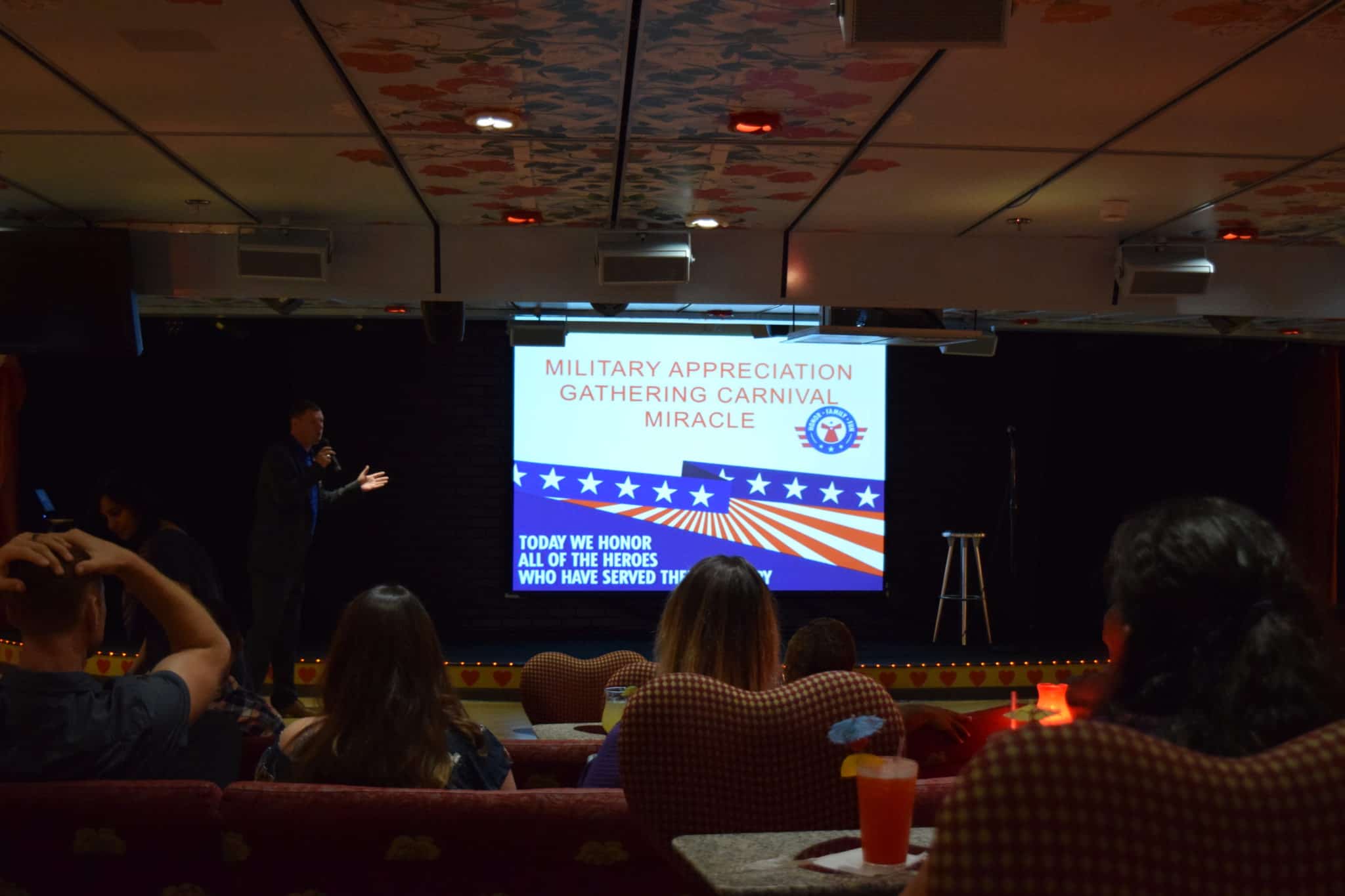 Tampa is an important homeport for Carnival, and home to Macdill Air Force Base. The line operates two year-round ships out of Port Tampa Bay – Carnival Miracle and Carnival Paradise – carrying an estimated 280,000 passengers annually from the port.
Photos: Carnival Cruise Line