Mardi Gras may not be arriving until the end of the year, but Carnival Cruise Line isn't about to let would-be guests forget that the new ship is coming. With that in mind, they've released a new video that is the first in a series designed to keep people excited.
About The New Series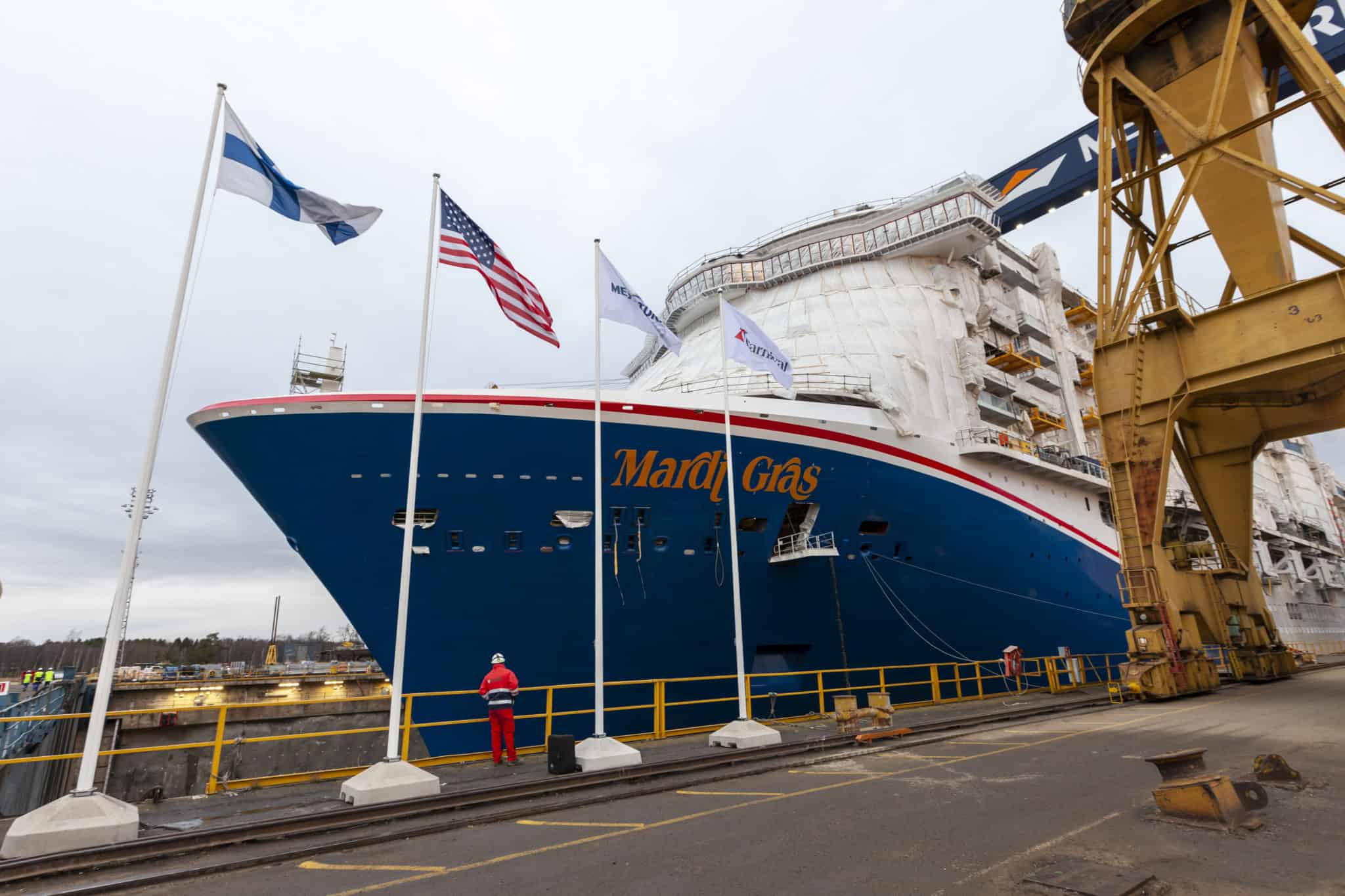 Dubbed a Carnival Cruise Line Original Series, "Behind The Fun: The Making Of Mardi Gras" looks not only at the game-changing ship, but the history of the company behind it. That's fitting, given that Mardi Gras is not only the name of the about-to-launch vessel, but also Carnival's very first ship way back in 1972.
Equally appropriate are the hosts of the series: brand ambassador John Heald, whose very first gig as cruise director was aboard the original Mardi Gras, and Matt Mitcham, who will hold that same position on the ship's modern namesake.
The first episode kicks off at Carnival's corporate headquarters in Miami, where Mitcham declares, "the countdown to [Mardi Gras'] arrival starts now!" What follows is a fast-paced video that's part promo, part history lesson, and even features a blink-and-you'll-miss-it cameo by Carnival chairman Micky Arison.
When Future Videos Will Arrive
The video features everything from a look at Carnival's original ad campaign (starring Kathy Lee) to your hosts imitating that commercial and some fun trivia facts.
More than anything, it serves as a teaser for what's to come in the videos to follow, which will be released approximately every six weeks between now and the ship's launch.
Future episodes promise interviews with some of the celebrity chefs who'll have venues aboard, a look at the actual construction of the ship and, of course, a sneak preview of the Bolt roller coaster that has been the talk of the industry since first it was announced.
Watch Behind the Fun Video