Princess Cruises' ship Majestic Princess was originally built for the Asian market, and debuted in 2017. From then through 2021, the ship split her time between Australia and Asia. In summer 2021, she was repositioned to the U.S. west coast.
Because of her original deployment, many spaces on Majestic were designed specifically with the Asian market in mind, and that sets this ship apart from her other Royal-class sisters. Some venues were converted when she headed to America — such as karaoke rooms being transformed into spa treatment rooms — but others stayed, like the Harmony specialty restaurant which is where you'll find Sabatini's Italian Trattoria on the sister ships.
Those differences make Majestic Princess unique, which you will notice during our video tour.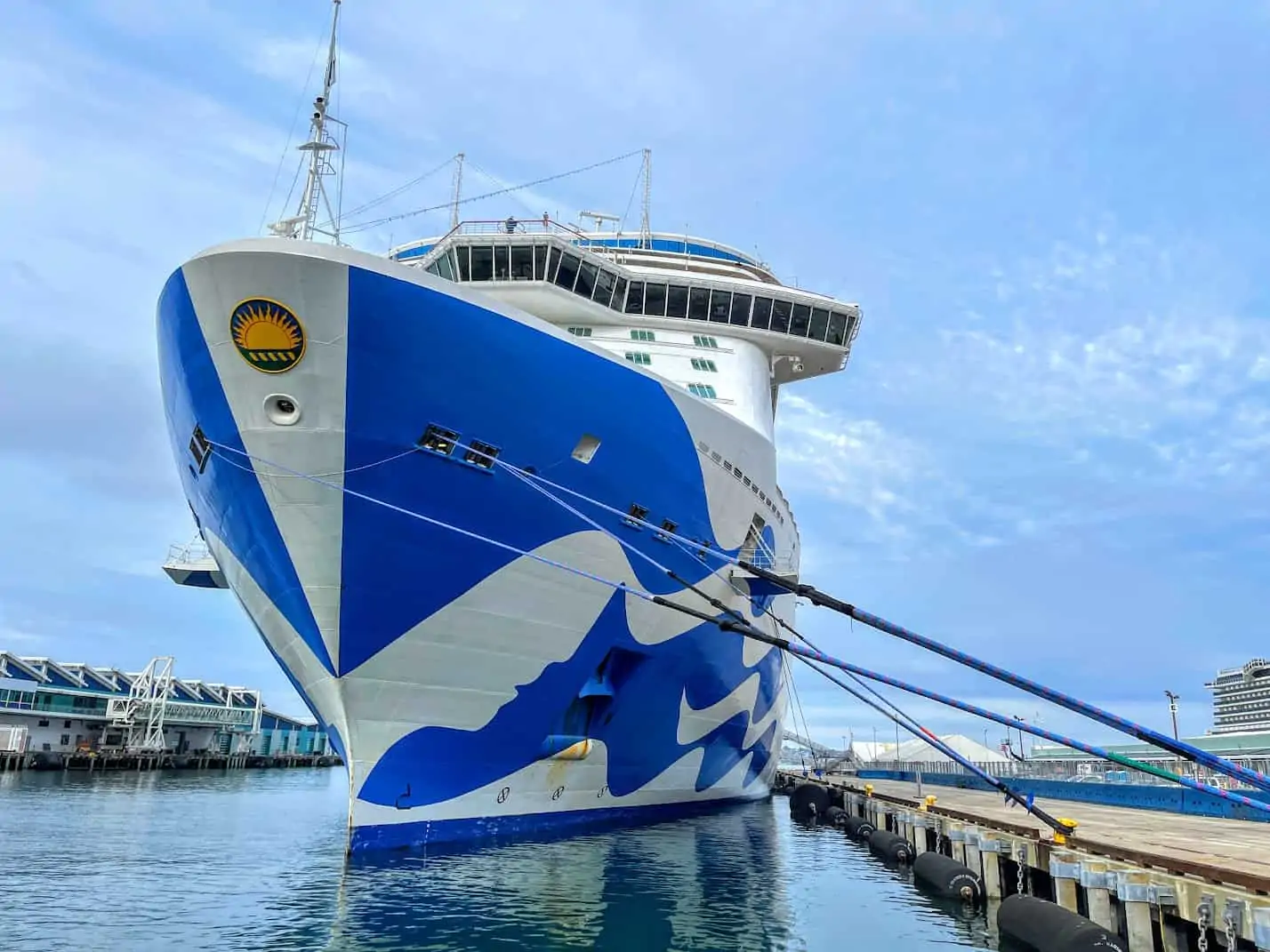 In this ship tour, we start on what is essentially the bottom public deck, deck five — the Plaza deck. Here, you'll find the Lotus Spa with its treatments rooms and The Enclave thermal suite, as well as its beauty salon. Guest Services and the shore excursions desk can also be found on deck five, along with Asian specialty restaurant Harmony. This deck is also home to the bottom floor of the ship's atrium, called The Piazza. There, you'll find a few bars, the International Café, and shops. Further aft is the Symphony main dining room.
Deck six, the Fiesta deck, features the Allegro and Concerto dining rooms, as well as the art gallery, internet café, photo gallery, and the ever-popular Alfredo's Pizzeria. Further forward is the Grand Casino, video arcade, and the lower level of the main theater.
Deck seven is the Promenade deck, which includes the theater's upper level, more shops, Ocean Terrace Bar, and French specialty restaurant Bistro Sur La Mer. Further back is the Princess Live! mini theater, Crown Grill steakhouse, The Library, and the Vista Lounge.
Decks eight through 15 (with no deck 13!) are staterooms.
Deck 16, the Lido deck, features the Wake View Bar, the World Fresh Marketplace buffet, and the main pools with some hot tubs, bars, and counter-service dining options surrounding it. This is also the deck where you'll find the glass-floored SeaWalk that goes over the side of the ship.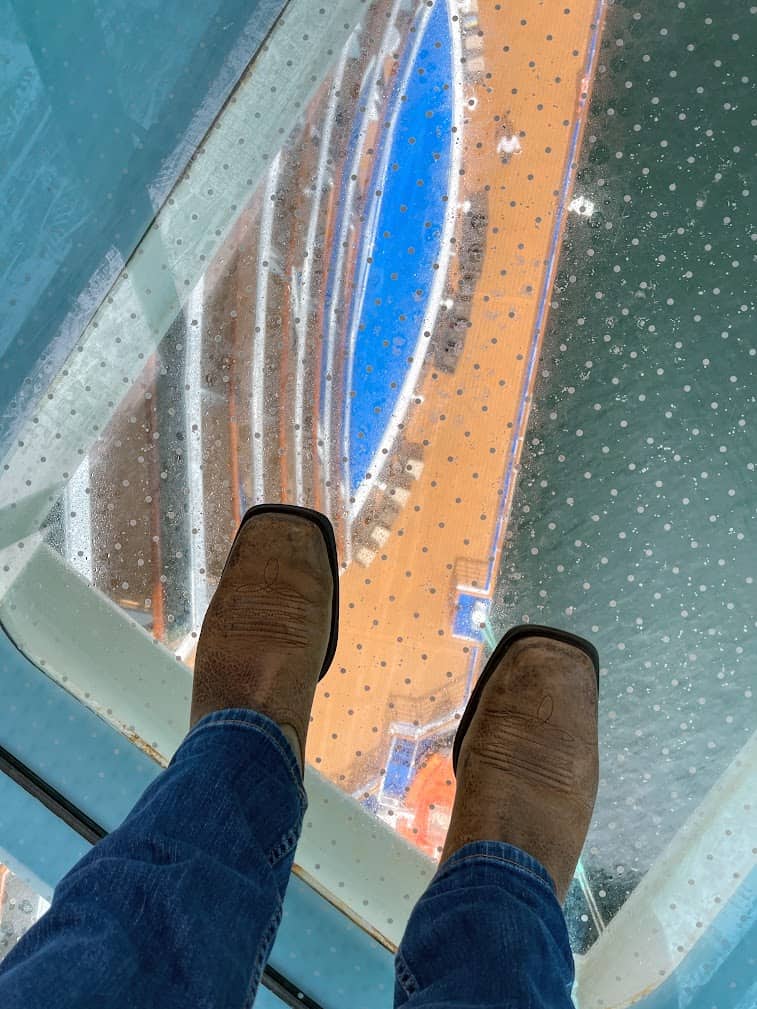 Deck 17 is the Sun deck, which houses the fitness center, Camp Discovery kids' clubs, and The Beach House teen lounge. This deck features a lot of outdoor deck space with loungers, as well as the Hollywood Pool Club which is like a solarium. All the way forward is the Hollywood Conservatory, which is basically an observation deck with skylights, floor-to-ceiling windows, and cabanas that can be rented.
Deck 18 is the Sports deck with a basketball court, jogging track, and workout equipment.
The top and final deck on Majestic Princess is the Sky deck — deck 19, where you'll find the mini golf course.
Watch Our Majestic Princess Ship Tour
READ NEXT: 9 Pros and Cons of Majestic Princess