If you were a fan of the secret Fish and Chips station, located upstairs on deck 10 aboard Carnival Conquest, be prepared to break out your sign-and-sail card the next time you have that seafood craving. The new for-fee seafood venue, Seafood Corner, has replaced the Fish and Chips with a much improved and more expansive menu.
Also added to Carnival Conquest is a complimentary BBQ restaurant. You can see the full menu of the BBQ restaurant here.
The Cost
Effective immediately, the newly branded Seafood Corner will serve a la carte seafood dishes, starting at $4 for New England Clam Chowder up to $10 for a Fried Seafood Platter. The menu puts Seafood Corner in line with Seafood Shack aboard Carnival Vista.
The Menu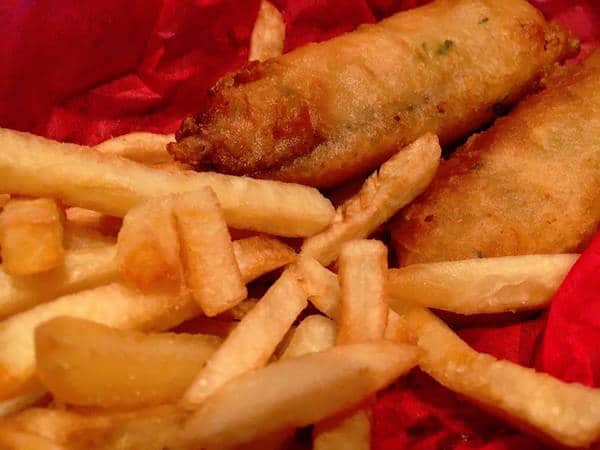 New England Clam Chowder in Bread Bowl $4
Lobster Roll $12
Lobster BLT $12
Crab Cake Sliders $8
Fish and Chips $6
Fried Seafood Platter (Fish, Shrimp, Clams, Calamari and Fries) $10
Buckets 
Fried Buffalo Shrimp $6
Fried Clam Strips $5
Fried Shrimp & Clam Combo $6
Market
(All items below are set to market price)
Steamed Lobster by the Pound
Snow Crab by the Pound
Steam Peel and Eat Shrimp by the Pound
Raw Oyster by the each
What Ship?
Right now, the menu is being piloted on Carnival Conquest. You can view the full menu here.
Reaction
CruiseCritic member WindDawn said, "I guess I'm glad there are people willing to pay extra for food because they supplement profits which helps keep fares lower for me. I feel about this like I do about the 'for a fee' room service items. I've never ordered those either."
Thoughts? 
Will you pay for the fish and chips on your next sailing? Let us know in the comments below.