Did you catch a glimpse of the Carnival Panorama float during the 2019 Rose Parade in Pasadena? Well, though the beautiful float showcased many of its attractions, you can now see a much more detailed view of the highly-anticipated ship. From the trampoline park to the line's first culinary studio, cruise director Emma Nixon brings viewers along on an exciting virtual tour that highlights all Carnival Panorama has to offer.
What Makes Carnival Panorama So Unique?
This 4,000-passenger ship didn't win the "Most Anticipated Ship of 2019" award (from Cruise Hive) for nothing. Carnival Panorama will be Carnival's first new ship to homeport on the West Coast in over 20 years — and she is 135,000 tons of fun.
As Nixon pointed out, Panorama is marking off a lot of "firsts" for not only the line itself, but the industry as a whole.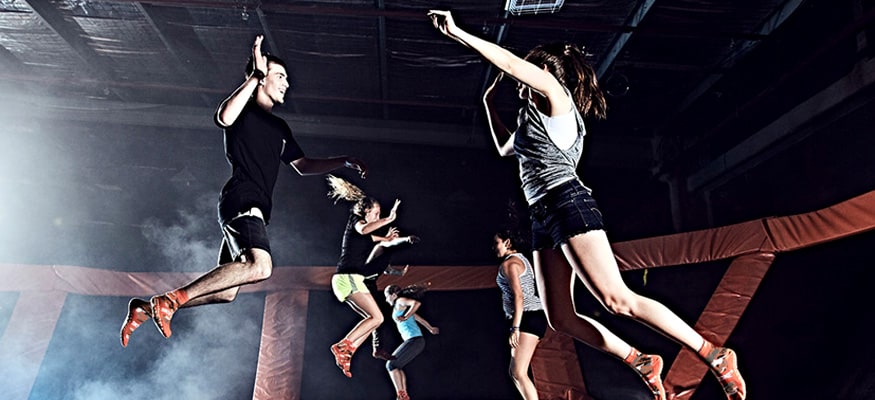 "One of the new features I'm most excited about is Sky Zone: the first at-sea trampoline park. At Sky Zone, trampolines line the walls so you can dunk, dodge, or just hop til you drop," says the director.
And, SkyZone is just one of several fun-filled family activities Panorama has to offer. Other attractions include line favorite such as:
SkyRide
Choose Fun-themed WaterWorks
SportSquare
Dr. Seuss Bookville
Camp Ocean
Seaside Theatre
and more.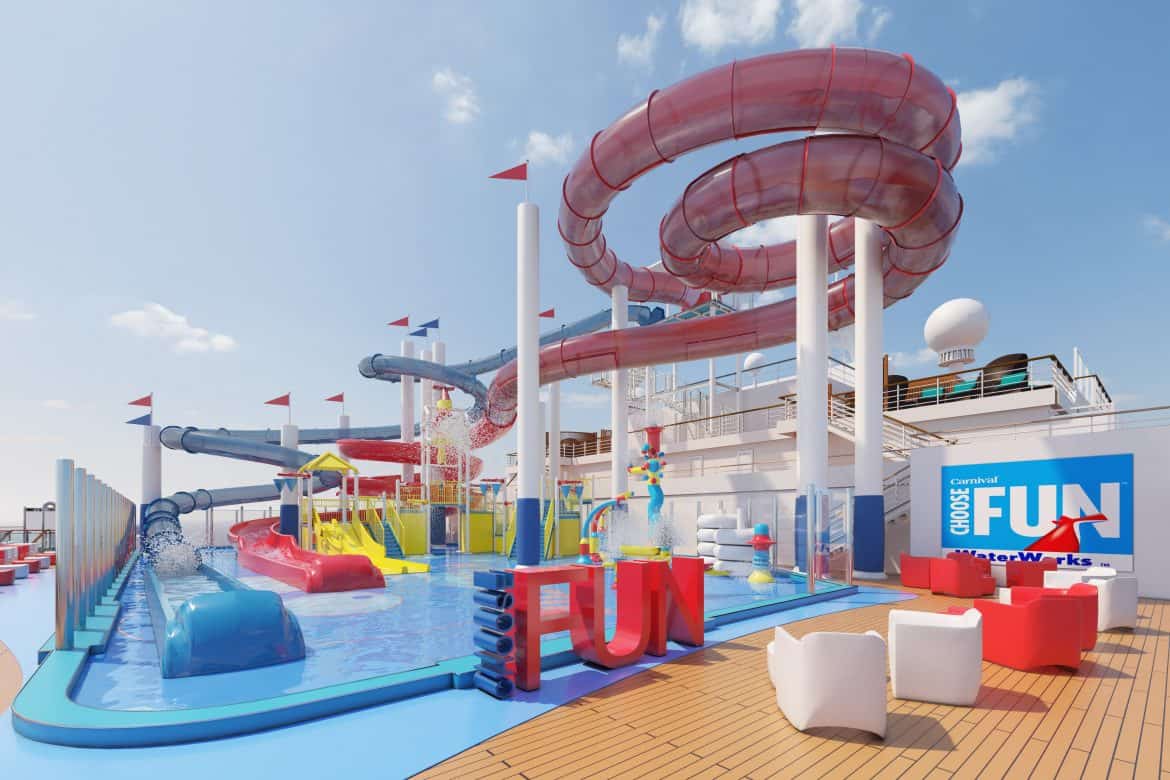 After a day of zooming down waterslides at the aqua park and scoring three-pointers in SportSquare, you'll probably need some relaxation. After all, luxury and indulgence are probably the main reasons why your wanderlust led you on a cruise in the first place.
Nixon says that when she's "feeling fancy" she grabs herself a table at Carnival-favorite Fahrenheit 555 for a "deliciously tender, perfectly seasoned nine-ounce filet." Mmm… are you feeling hungry yet? More options to treat yourself to a fresh-prepared meal include:
JiJi Asian Kitchen
Bonsai Teppanyaki
Cucina del Capitano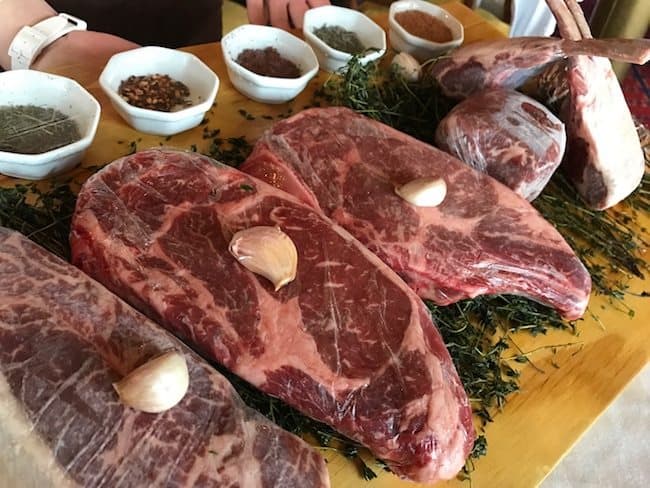 If a dish really stands out to you, and you want to learn how to impress your friends back home, Panorama also brings Carnival guests the line's first-ever onboard cooking studio. On the other hand, if "crafted" and "gourmet" aren't really your style, you can head over to one of Guy Fieri's quick-service-grub hubs — Burger Joint or Pig & Anchor | Smokehouse Brewhouse.
Once you're feeling all "fat n' happy" (the only way you should feel while on a cruise), it's time to enjoy the nightlife. Sing along to your favorite tunes at Piano Bar 88, laugh out loud at the Punchliner Comedy Club, sip on a crafted cocktail at Alchemy Bay, or sit back and enjoy a Playlist Productions show in the Liquid Lounge.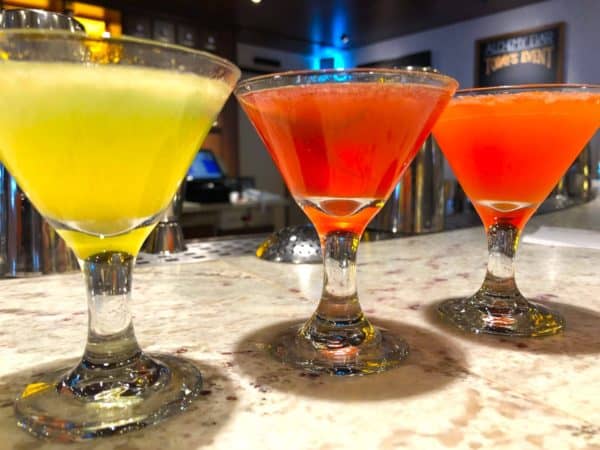 Where Carnival Panorama Will Be Sailing
If you haven't already booked your sailing for Carnival Panorama, here are a few things you should know. The ship's inaugural sailing will be on Dec. 11, 2019, out of Long Beach California: a special three-day cruise to the Mexican Riviera.
She will then begin year-round, seven-day sailings to the Mexican Riviera — stopping in destinations such as Cabo San Lucas, Mazatlan, and Puerto Vallarta.
Are you excited for the west coast's newest Carnival ship?